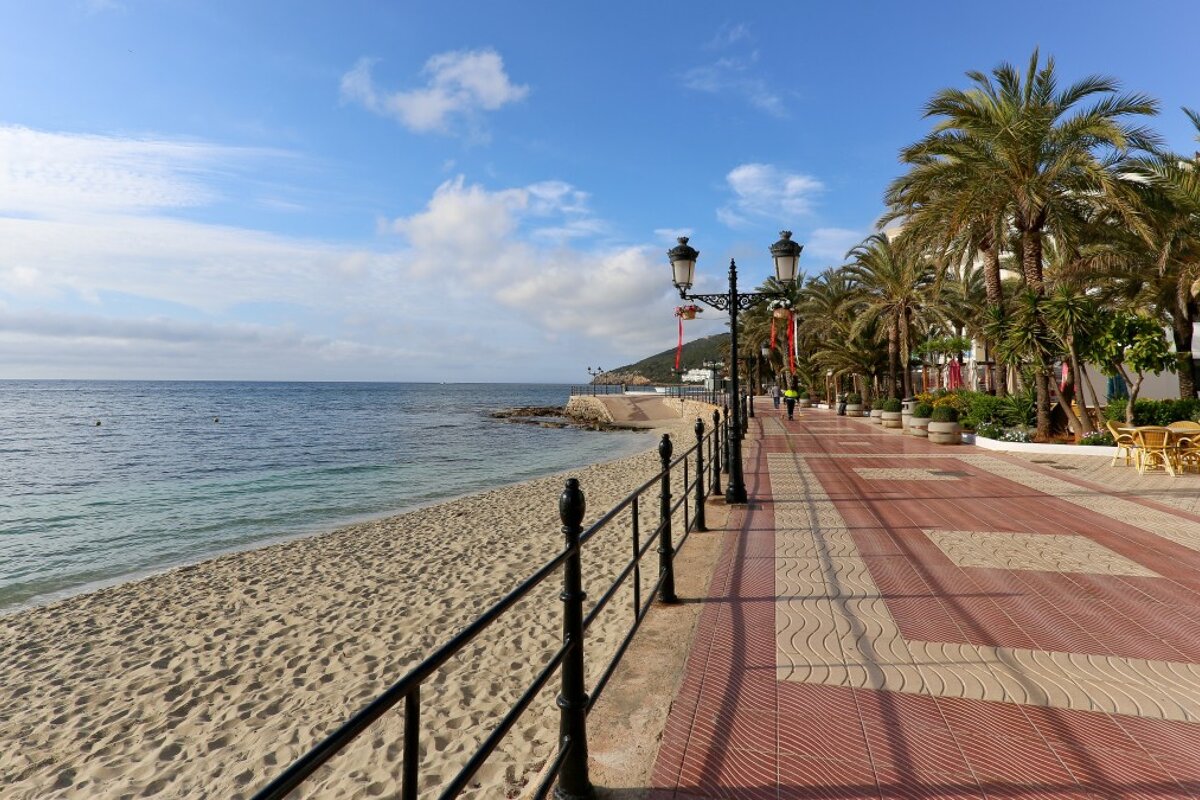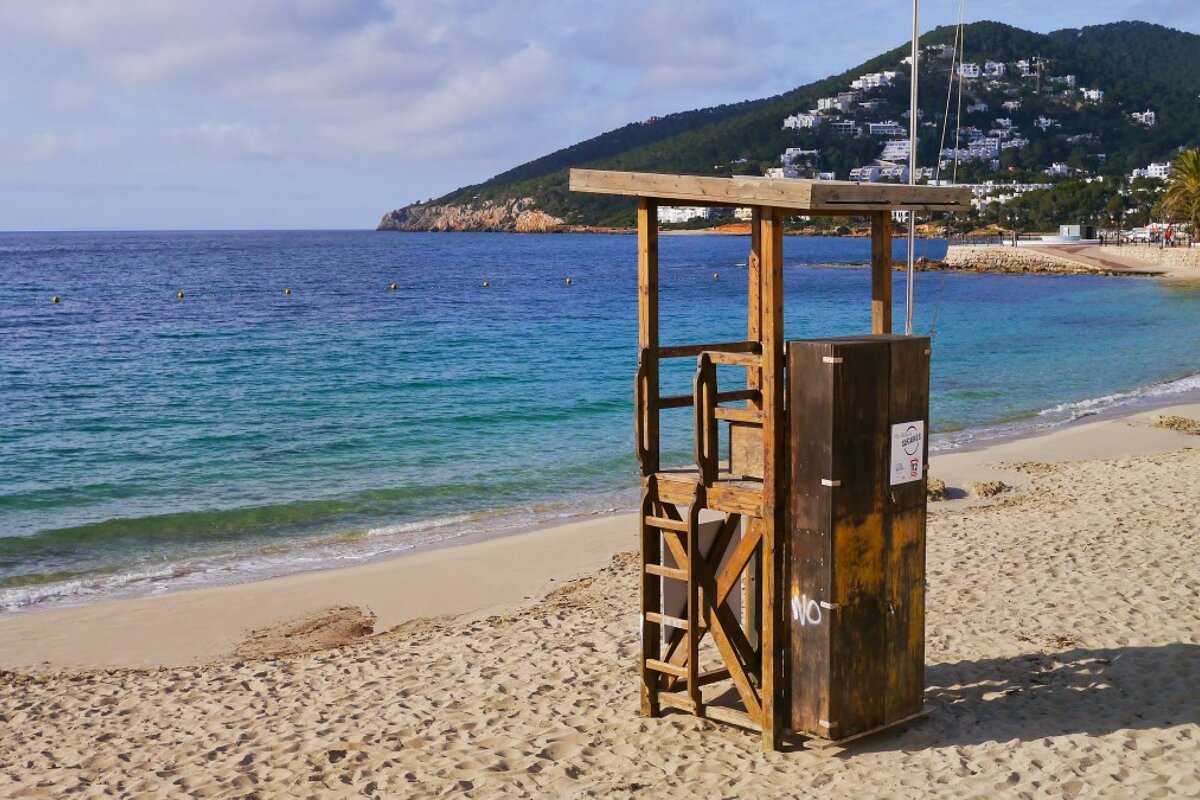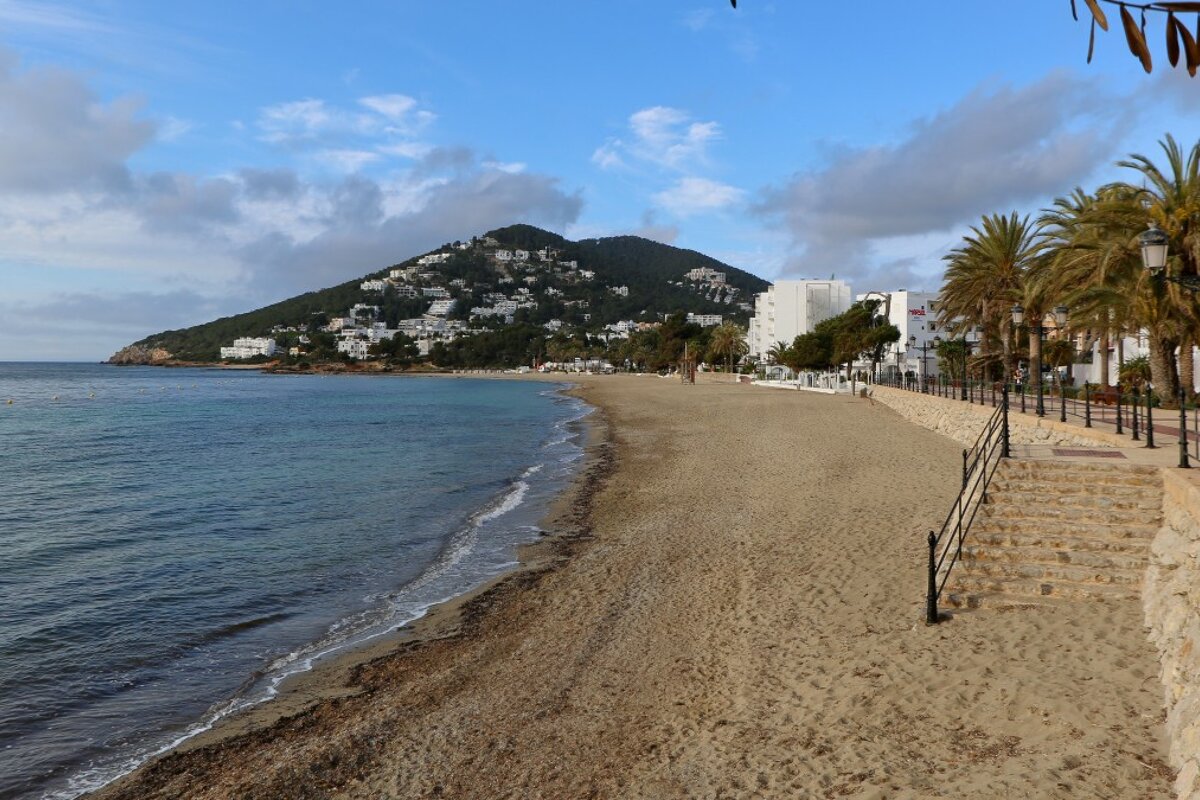 Santa Eulalia Beach, East Ibiza
Large sweeping bay on the east coast with a variety of restaurants and cafes
This man-made beach of white sand stretches for 300 metres and is accessible from all parts of Santa Eulalia.
This beach is a favourite destination for both holiday makers and locals. The entire beaches is backed by a lovely promenade which is lined with cafes, shops, hotels and restaurants. It also hosts the occasional market and is often the central point for celebrations and events held in Santa Eulalia.
Beach Bars & Beachclubs in Ibiza
There are a range of restaurants from the swanky in the harbour to the more affordable local places further to the south end of the beach.
Setting & Location
It is within easy walking distance of most accommodation in the town and in neighbouring Siesta. Each morning, as with many of the ibizan beaches, it is raked and cleared of seaweed, ready for you to enjoy!
Water Safety & Clarity
The shallow, clean water makes for perfect swimming and a children's playground. Lifeguards are on duty during the busy summer months.
Beach Quality
The sand here is golden, soft and fine.
Watersports Nearby
There are plenty of water sports to keep you busy, plus the usual umbrellas and sun loungers for hire.
Directions
If you are driving here you may find it difficult to find a parking space and could find yourself parking quite far back from the beach. But it is delightful to walk through the town on your way to the beach.
Location
Santa Eulalia, Ibiza