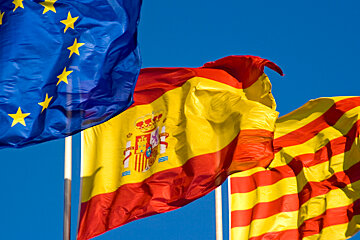 © Estudios de Política Exterior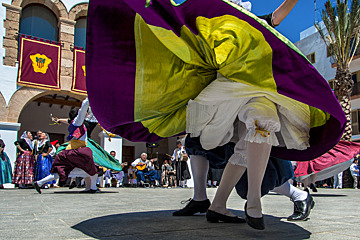 Language and local phrases in Ibiza
Discover key Ibiza local phrases
People in Ibiza speak Spanish (also referred to as 'Castilian' or 'Castellano' - a variety of the Spanish language spoken in central Spain) and Eivissenc, a local variant of Catalán which can change slightly depending on the location. However, due to the large numbers of foreign tourists visiting the island, English and German are widely spoken.
Keyphrases & translations
Attempting to speak Catalán will certainly win the hearts of island locals but speaking Spanish is widely accepted. Below are some words in Spanish to help you get along.
Accommodation
hotel - el hotel
bed and breakfast - la posada
single room - la habitación individual
double room - la habitación doble
one person - una persona
one night - una noche
reservation - la reserva
room service - el servicio de habitaciones
chambermaid - la camarera de piso
bath - la bañera
shower - la ducha
toilet - el aseo
balcony - el balcón
key - la llave
lift - el ascensor
sea view - las vistas al mar
Money
bank - el banco
exchange office - la oficina de cambio
post office - la oficina de correos
coin - la moneda
bank notes - el billete
cheque - el cheque
traveller's cheque - el cheque de viaje
credit card - la tarjeta de crédito
exchange rate - el tipo de cambio
commission charges - la comisión
cashier - el cajero
change - el cambio
foreign currency - la moneda extranjera
Food & Drink
cafe - la cafetería
pub/bar - el bar
breakfast - el desayuno
lunch - la comida / el almuerzo
dinner - la cena
table - la mesa
waiter - el camarero
waitress - la camarera
starter - el primer plato
main course - el segundo plato
dessert - el postre
bill - la cuenta
beer - la cerveza
wine - el vino
water - el agua
coffee - el café
Transportation
aeroplane - el avión
airport - el aeropuerto
train - el tren
bus - el autobús
station - la estación
boat - el barco
port - el puerto
ticket - el billete
single ticket - el billete de ida
a return ticket - el billete de ida y vuelta
non smoking - no fumar
car - el coche
petrol - la gasolina
bus stop - la parada de autobús
how do I get to..? - ¿para ir a...?
where is ..? - ¿dónde está...?
General
yes - sí
no - no
please - por favor
thank you - gracias
you're welcome - de nada
welcome - bienvenido/a
hello - hola
goodbye - adiós
good morning - buenos días
good afternoon - buenas tardes
goodnight - buenas noches
excuse me - perdón
how are you? - ¿qué tal?
do you speak..? - ¿habla...?
english - inglés
I don't understand - no entiendo
how much? - ¿cuánto cuesta?
open - abierto
closed - cerrado
today - hoy
tomorrow - mañana
History of the language
The two official languages of Ibiza are Castilian Spanish and Catalán. What you hear spoken on the streets between the locals is most likely to be Eivissenc, which derives from the latter.
Catalán was coined from Vulgar Latin in the Pyrenees Mountains between France and Spain and deviated from the other Romance languages in the 9th century. Catalán spread throughout the Iberian Peninsula as the Catalán counts invaded Muslim territory. It became the official language of the kingdom of Aragón between 1137 and 1749 but, throughout history, Catalán has experienced quite severe political suppression which stalled the language's development. Although it is now a co-official language (with Spanish) in Catalonia, Andorra, Valencia, Sardinia and the Balearic Isles, its use was prohibited as recently as during Franco's dictatorship (1936-1975). This means that some of those educated in that era have difficulty in reading and writing the local language. Consequently, none of Ibiza's daily newspapers are written in Catalán and virtually everyone on the island speaks Castilian Spanish.
Catalán, and thus Eivissenc, have had the freedom to revive in the last few decades, changes in the Spanish government after Franco led to Catalonian territories officially being declared an autonomous community. In 1977, the Generalitat de Catalunya was reinstated and measures were put in place to standardise the modern Catalán language, leading to it being the primary language in education, politics and public life in the areas who choose this language over Castilian Spanish.
You will notice that in Ibiza the signposts on the roads are in Catalán rather than Castilian Spanish. The Ibizans have dealt with and fought off centuries of invasions, as a result, they have become a patriotic island and relish in bringing back some of their history. At the same time, they understand the importance of tourism for their economy and have learned to accommodate their 'visitors', so feel free to choose which language you prefer to use with the locals, they will be equally welcoming!