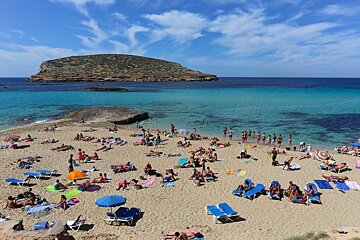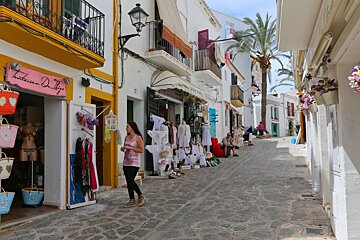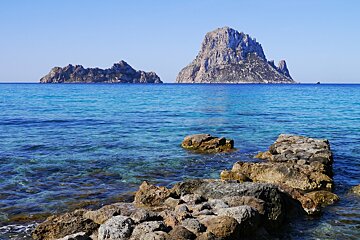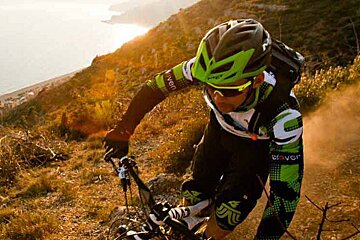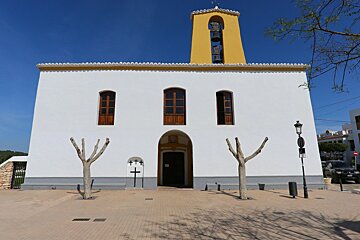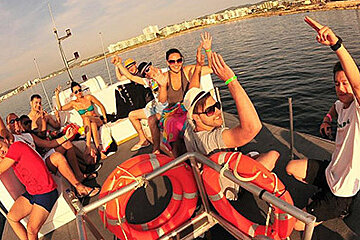 Attractions in Ibiza
Discover the top reasons to visit Ibiza
There is more to Ibiza than you might think! The island is not all superclubs and DJs, or even stretches of white sandy beach... Here are a few suggestions on things to try and places to see whilst you are visiting this beautiful island.
Ibiza Town
Ibiza comes as a surprise to many people - especially the Dalt Vila, or Old Town, which is intimate yet bursting with life. Many of Ibiza's tourists, and residents, can be found here enjoying the island's best restaurants, shops and nightlife as well as a thriving arts scene and a lively cafe society. The town's masterpiece is its cathedral, rising out of the top of the old town with its maze of narrow streets hiding museums, galleries, boutiques and cafes.
Boat Trips
What could be nicer than to spend some time relaxing on a boat, enjoying the beautiful coastline of Ibiza whilst someone else navigates the seas? There are many yacht charter companies for those who prefer a more private experience, and for those with slightly less deep pockets, there are boat trip companies based in several of Ibiza's main resorts. You will find there is a wide choice of small boats, large boats and catamarans (which is reflected in the price you will pay) and some have glass-bottoms so you can admire the fish and sea vegetation below. Day trips are the most popular and usually encompasses lunch and a stop-off at one of the more remote beaches or even the hippy markets, and you can try some snorkelling if you fancy. Or take a sunset cruise in the evening and enjoy the views with a glass of bubbly. If you are looking for something a little more edgy, you could consider a ride on a speed boat to get the heart pumping!
Cycling
In recent years, Ibiza has become increasingly popular with cyclists and mountain bikers, thanks to it's mild winters, varied terrain and some very enthusiastic bike shops. There are the enduro trails to explore for the brave, and coastal roads for those looking for something more leisurely. The south west is the most popular place for road cycling whilst you will find the majority of mountain biking in the north west. A great way to enjoy the beautiful countryside!
Events
Find yourself swept along by the atmosphere of a traditional fiesta and you will get a completely different picture of Ibiza. Many of the festivals are religious or agricultural in origin and a few date back to the time of the Christian conquest. Every town and village has its saint's day, whose eve (revelta) is marked by a verbena, a street party with music, dancing, fireworks and fancy dress. Battles are acted out between devils and heroic women, or Christians and Moors; people prance about as horses, and a good time is had by all. For more information on events during your stay in Ibiza, visit the local tourist information office to find out what is on, as programmes are rarely published much in advance.
And for those who prefer a more music orientated event the 'superclubs' all host weekly events with some of the biggest names in DJing performing to throngs of excited fans.
Food & drink
Ibiza's fabulous coastline offers many opportunities to find a dining spot by the sea, most notably at the exquisite beach clubs. Or head to one of the marinas where you can indulge in some of Ibiza's swankier restaurants and some people watching - and enjoy a different sort of view! It is worth calling up the restaurant in advance if there is a group of you - you may well be offered a whole fish for your party that has been freshly caught that morning.
Sea & beach
The beaches in Ibiza range from long white sandy beaches, to isolated rocky coves. Many of them are popular with tourist and locals alike, but it is still possible to find a peaceful spot if you are prepared to get off the beaten track. Some of the most popular beaches tend to have resorts attached to them, so they will be busy, but the upside of this is that they have extensive facilities and are great for families and children.
Shopping
Shopping is definitely one of the great pleasures of Ibiza. From the hippy markets to Ibizan chic boutiques, jewellery, leather products and the very best in homewares, you can find everything that your heart may desire. Plus, many of the village boutiques are an absolute pleasure to browse around.
Ibiza town is of course a fantastic place to shop, but for the real experience the hippy markets of Las Dalias and Punta Arabi make for a great day out.
Traditional villages
Hiring a car or a moped to explore this beautiful island will allow you the chance to discover some of the most beautiful villages. From the stunning streets of Santa Gertrudis to the tiny remote area of Santa Agnes and Es Cubells, each town has its own charm and, more often than not, a delightful white washed church.
Waterparks
Ibiza's waterparks are the perfect place for families and groups to enjoy the hot summer days. With the Aguamar park in the south east to the Ocean Mania off the coast of San Antonio you can choose between the swimming pools and the ocean!