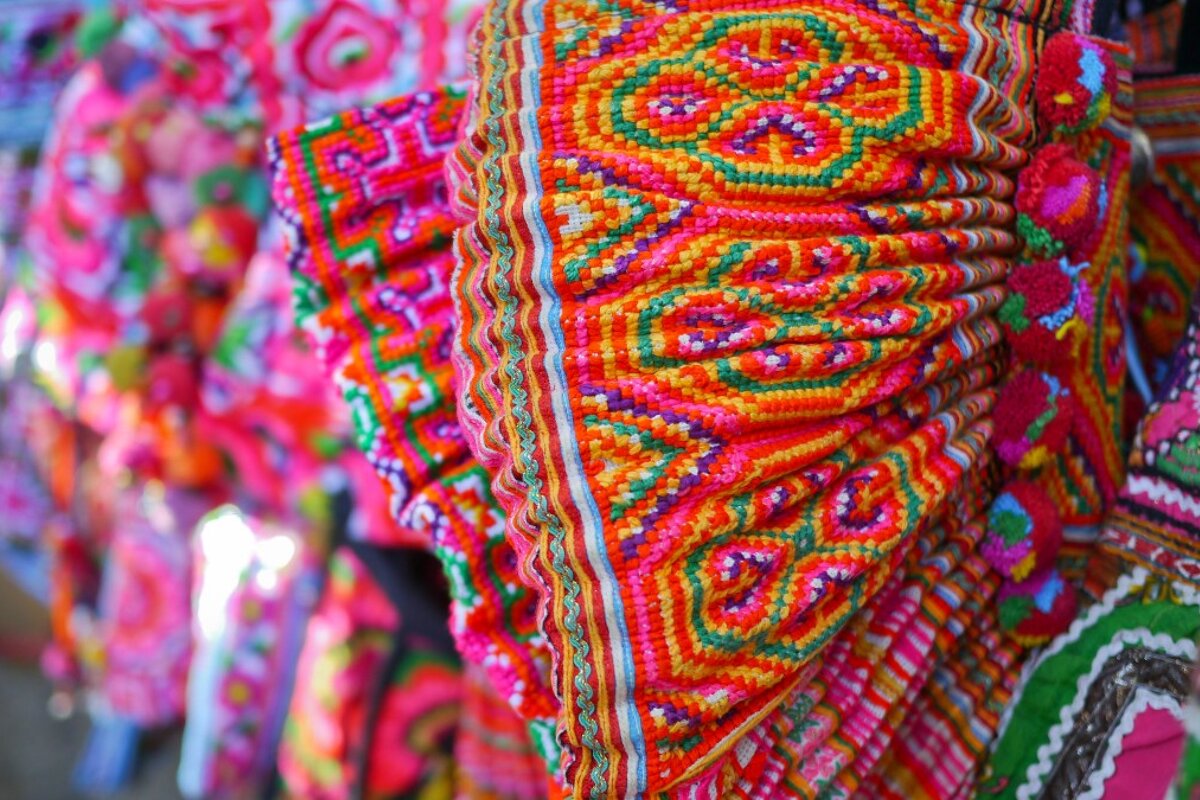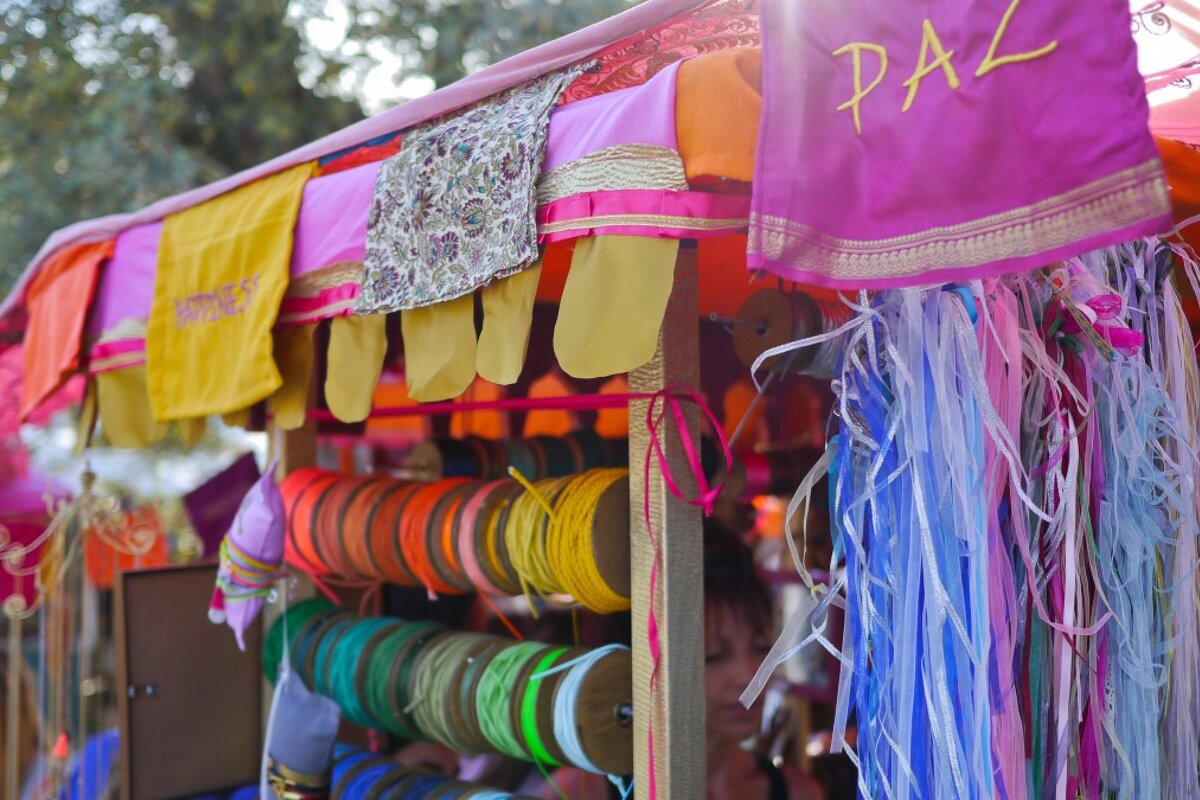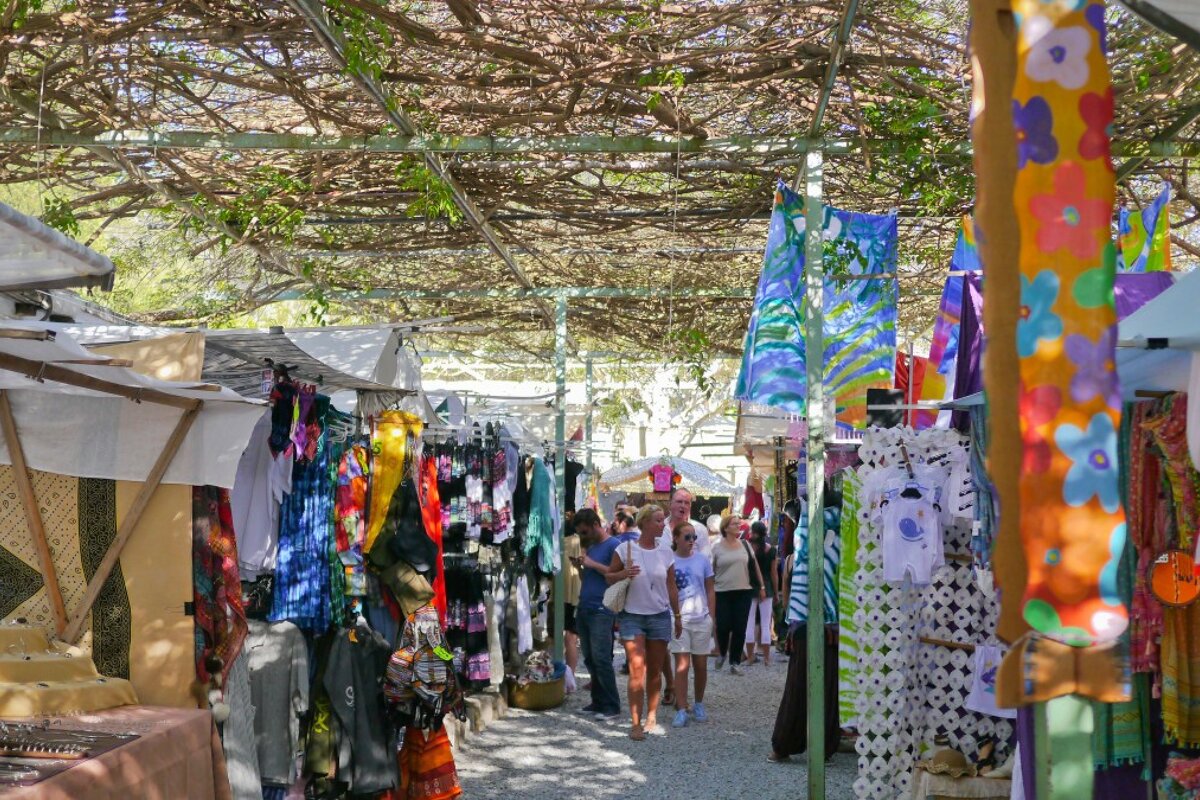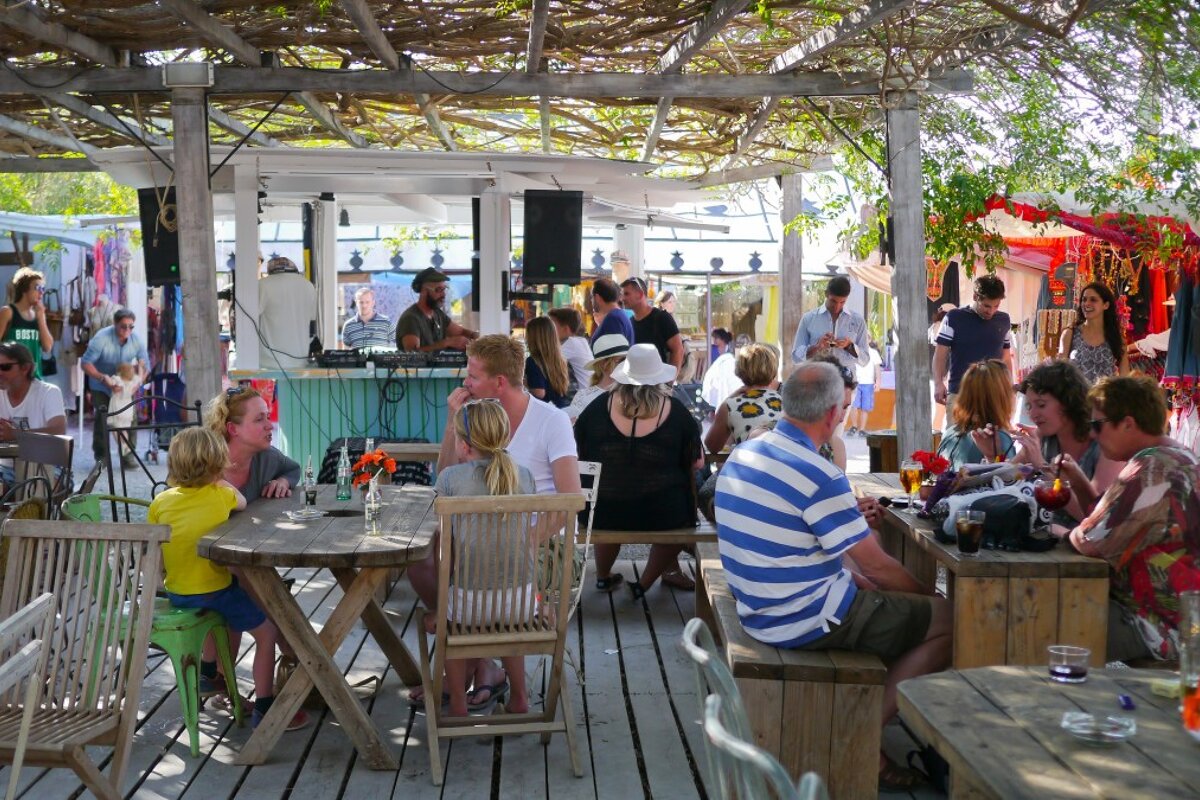 Las Dalias Market, San Carlos
The one and only legendary Hippy Market in Ibiza
Running since 1985, Las Dalias Hippy Market is probably the best and most famous of all Ibizan markets.
There is a large display of stalls selling clothing, jewellery, shoes and artisan products, all within the beautiful surroundings of an exotic garden. In summer this market attracts 20,000 people a day.
With live music, mint tea, performances, art and a delightful array of hippy classics this is a wonderful experience, not to be missed! Read our review of it here.
On every Saturday during the day as well as Monday and Tuesday evenings from June to September and Sunday evenings in July and August.
Worth knowing
This is another market that is on all year round but with slightly varied hours in the winter. During the summer they are open until 20:00 whereas in the winter just till 18:00.
The Monday, Tuesday & Sunday evening market runs only during the summer months, from 19:00.
Where & when
It runs on a Saturday from 10:00 to 18:00 (until 20:00 from April to October) and, from June to September, they host a night market on Monday and Tuesday nights from 19:00 to 01:00 and on Sunday nights in July and August.
History
On 4th November 1954, the farmer and carpenter Joan Mari opened a bar with a dance hall at the back. The first party celebrated at Las Dalias had a huge social impact in the area, attracting big crowds of local inhabitants.
During the 50s, it became the main dance hall in the area, where people celebrated weddings and baptisms. It was so successful that the local priest started to project religious films during parties to try and drag the congregation back to the church.
A decade later, international tourism arrived in the island and Joan started to offer barbecues with flamenco shows and sangria to groups of visitors. The idea was so prosperous that many others imitated it, sinking Las Dalias into silence.
In the 70s, the newly-arrived hippies organised a market in Es Cana. Las Dalias became the place for after-market parties with jam sessions in the garden. Legend has it that Bob Marley participated in one of them...
In 1984, Joan's son, Juanito, had a good relationship with the music studios "Estudios Mediterráneos". Artists recording there started to play at Las Dalias as a farewell to the island, a gesture that ultimately became a tradition. The stage saw the likes of UB40 or Nina Hagen, and even more famous musicians could be found among the public, like Brian May (Queen), Ron Wood (Rolling Stones), Jimmy Page (Led Zeppelin), Mike Oldfield or Bob Geldof.
The actual market started a very cold Saint Valentine's Day of 1985 with 5 stalls and a handful of visitors. The 90's were a quiet time until Las Dalias finally bloomed in 1997 under the management of Chris Gonzalez who returned to its musical roots by organising concerts again.
Nowadays, after 30 years, it features not only crafts stalls but also events, food and drink, making it one of the most popular attractions oin the island.
Contact
Address
Carretera Eivissa- Sant Carles km 12
07850
Location
San Carlos, Ibiza