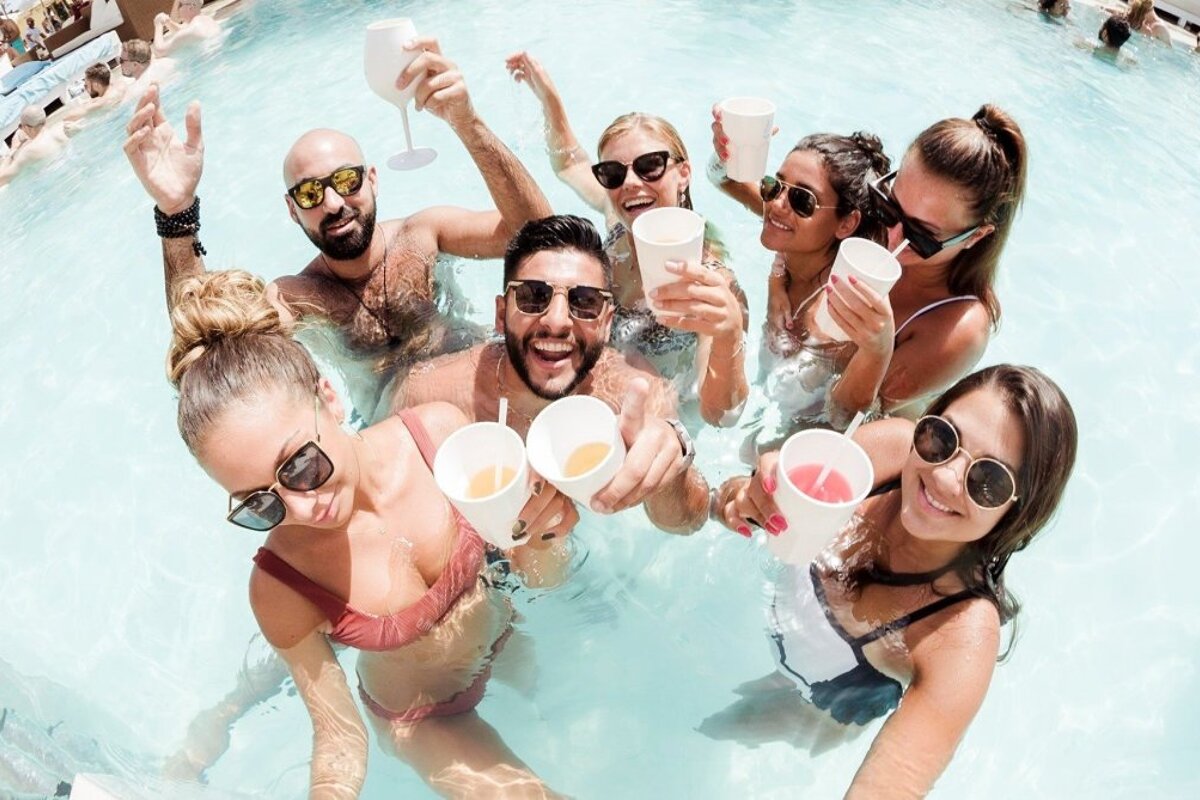 August in Ibiza: What's On & Weather
The White Isle in all its partying splendour
August marks the peak of the summer season, which means that there are endless opportunities for fun and enjoyment in every visit to the White Isle. This month, Ibiza is entranced with vibrant energy as an electric atmosphere fills the island with joy.
From fantastic festivals to local fiestas, there are plenty of things to keep you occupied this month. Add fantastic weather and dreamy blue skies, and the island transforms into a captivating paradise. With a wealth of options on offer, we give you the events which are not to be missed in Ibiza this August.
What's the weather like in Ibiza in August?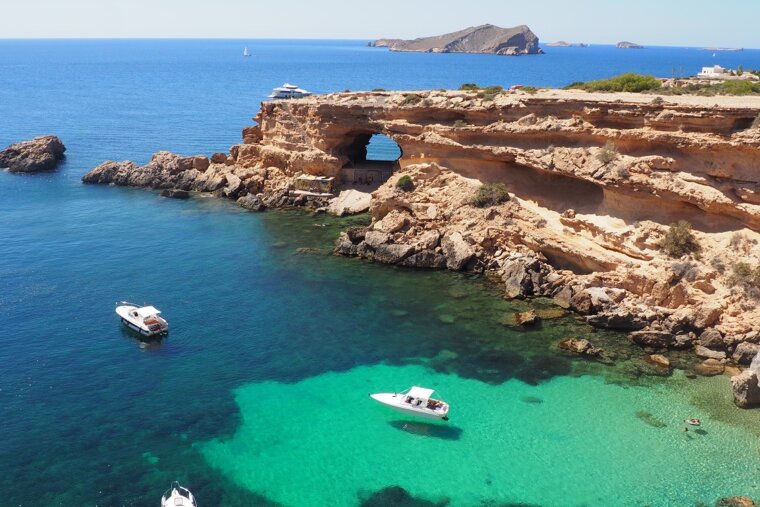 August tends to be the hottest month of the year in Ibiza with an average temperature of 26°C and lunchtime temperatures often reaching the early 30s. There's around a 75% chance that you'll have a perfectly sunny day during August, and minimal rainfall during this month. Days are hot and evenings are balmyand warm, perfect for al fresco dining without the need for any layers. The sea is a comfortable temperature for most by this point in the summer. For those keen to see the island at its best, sunrise is between 07.00-07:30 and sunsets are around 20:30 - 21.00.
What's on in Ibiza in August?
Fiestas
The island is synonymous with its local fiestas, where unique experiences are created for the community in a celebration of their deeply respected history and traditions. Here are some of the fiestas on in this month:
Ibiza Town Patron Saints day
During August Ibiza Town pays homage to its local patrons of Santa María and Sant Ciriac with two weeks of live music, markets, sports competitions, traditional dances, parades, children's activities and fireworks. The main event is the 8th August, the day of Saint Ciriac, which also marks the day the Catalans rid Ibiza of the Arabs in the early 13th century. It's one of the biggest events in the Ibizan calendar and culminates in a grand fireworks display over the Old Town of Ibiza.

Dia de Sant Bartolomeu
24 August sees celebrations in San Antonio in honour of it's patron saint Bartholomew. Festivities take place over three weeks, with traditional food and dancing, kite flying, a walk to the Holy Cave and a swimming competition in the harbour. Be sure not to miss the fireworks display on the 24th August.
Outdoor cinema showings:
In August, the island's heavenly nights are transformed with wonder at extraordinary open-air cinemas that take place in Dalt Vila in the old town of Ibiza. Cinema Paradiso brings a packed schedule of classic, cult and contemporary movies throughout August. Guests can sit back and enjoy the experience at this impressive location under the starry sky.

Radio 1 Dance Weekend:
The world-famous BBC Radio 1 dance music event takes place annually in Ibiza over a weekend in late July or early August. Each year it brings some of the biggest names in electronic and dance music to the island, along with world-renowned DJs. As well as the open-air music events which take place across multiple outdoor stages throughout the day, there are also spectacular parties held in locations across Ibiza Town, including pool parties in the daytime, and club events which keep the party running into the night.
Beaches and Watersports in August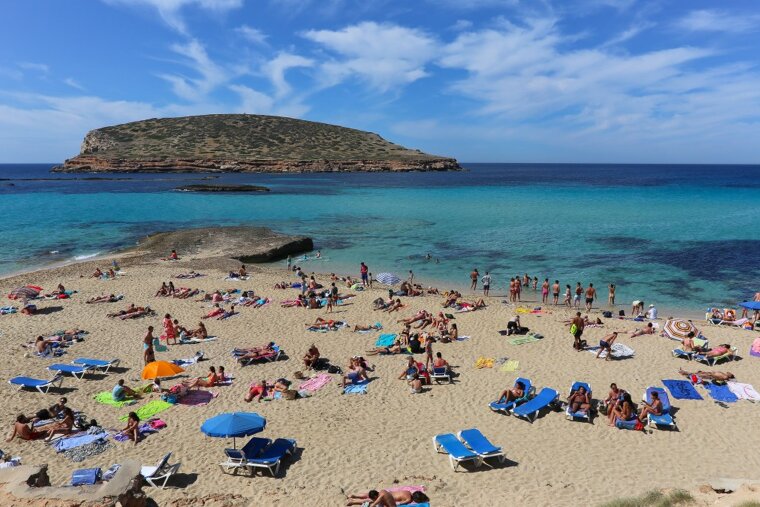 With the summer in full swing, you don't need organised events and activities to keep you entertained throughout the day. Ibiza is renowned for its outstanding offering of beautiful beaches, which attract thousands of visitors each year, beach towel and picnic in hand. You can easily spend a full day lounging and relaxing in the beautiful bays of Cala Jondal or Portanix, exploring the splendid coves at Sa Pedrera, or playing endless rounds of beach games and activities with the family on the long stretches of sand at Cala Tarida or Playa d'en Bossa. Entertainment is available at many of the beaches, both on land and on the water, where you can find companies offering jetskiing, kayaking, SUP and snorkelling.
Markets in August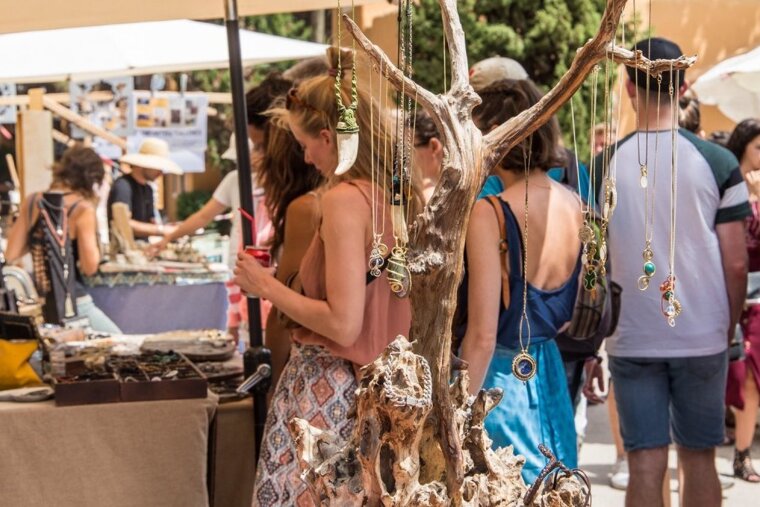 For those that want to escape the hot weather and the crowds, the island's hippy markets offer a welcome respite. In addition to Las Dalias in San Carlos and Benirras in San Miguel, Punta Arabí stands as one of the largest and most authentic markets in Ibiza. With over 500 stalls and 40 years of history, the popular market embodies the very essence of Ibiza and its signature hippy vibe.
Music and Clubs in August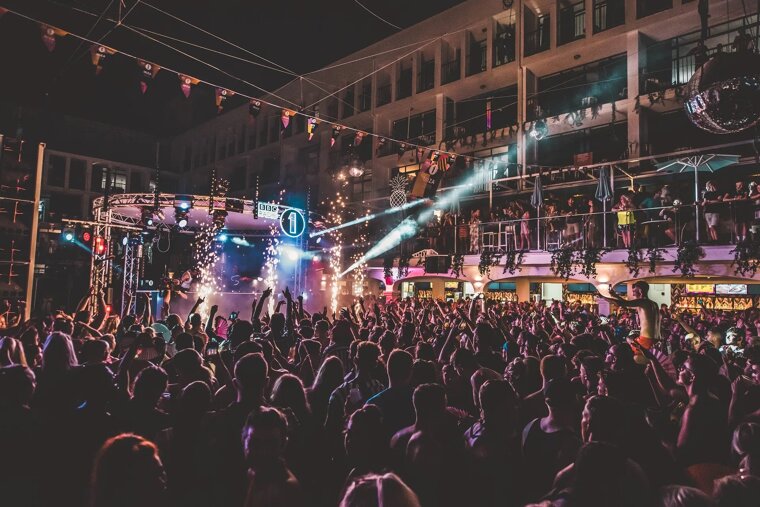 White Isle will find themselves spoilt for choice in clubbing options in August. Whether it's daytime pool parties, iconic DJ's playing sunset sets, or packed dance floors at the world's favourite superclubs, in August Ibiza really comes into its own.
This is one of the biggest months of the summer for many of the island's best night clubs, so make sure you book your tickets early so as not to miss out on some key events. Our top picks of clubs with some great events in August include:
Beach parties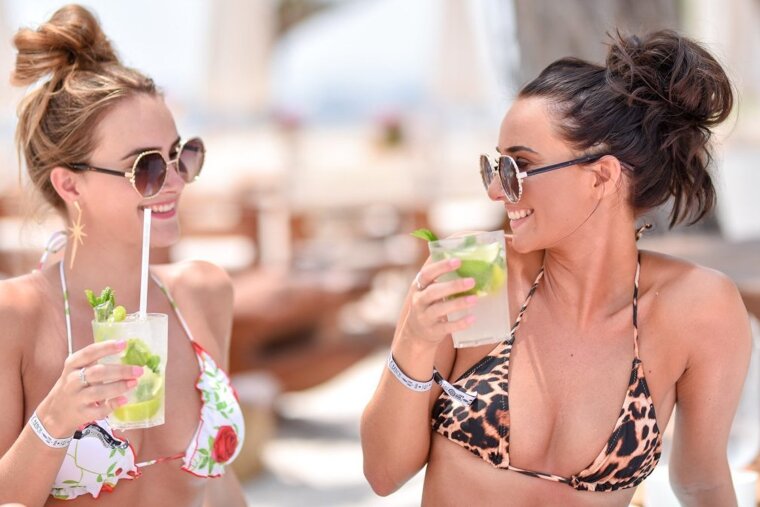 You won't be hard pressed to find an extravagant and spectacular beach or pool party in Ibiza in the summer months and August is one of the most popular months to spend the day partying and cooling off in the pool, champagne or cocktail in hand.
Global brand Nikki Beach holds its world-famous beach parties throughout the summer in it's location White Isle, where guests can enjoy international guest DJs, magnetic performances and delicious cuisine at the luxurious seafront retreat. The popular poolside venue Ibiza Rocks also has a full schedule of fantastic pool parties on offer in August and throughout the the summer.
Art & Exhibitions in August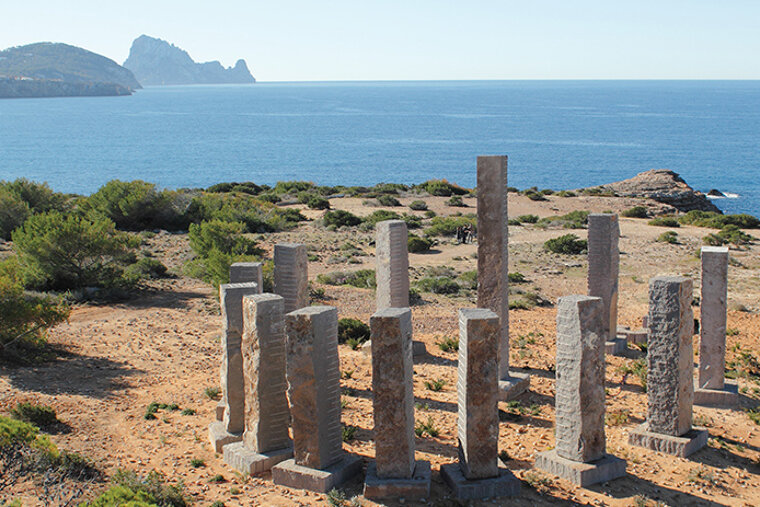 The island is renowned for its burgeoning art scene, attracting international visitors to its fantastic art exhibitions and festivals. Beach clubs and venues often arrange art exhibitions with installations from prestigious artists, and art festivals are regularly organised around the Island in August, showcasing contemporary artists from across the world.
In addition, at any time of year you can visit the Time and Space contemporary art creation in South-West Ibiza,, on the edge of the cliffs above tiny Cala Llentia. Often referred to as Ibiza Stonehenge due to its similarity to that iconic British Landmark, it's a popular visitor destination and attracts a lot of attention and curiosity.
More inspiration...
Ibiza is a great choice for a holiday in August not only because there's plenty going on but also because the warm weather makes it ideal to enjoy outdoor activities.
Location
Ibiza Island, Ibiza