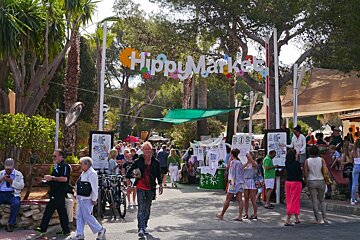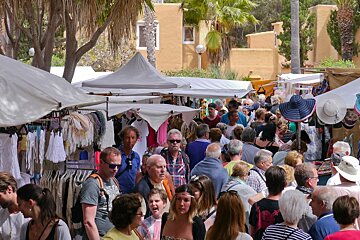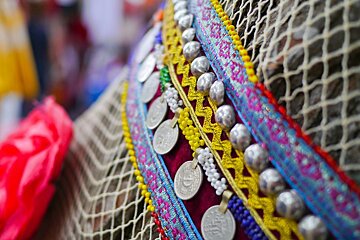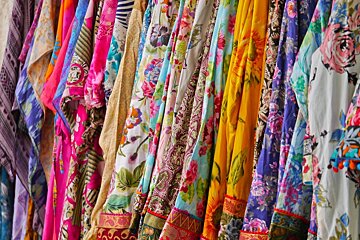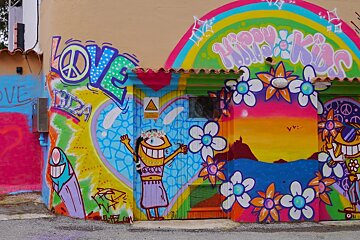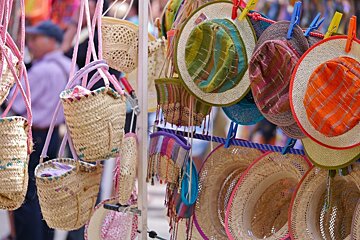 Punta Arabí Hippy Market, Es Canar
Weekly market on in the summer months from April to October
The oldest and largest markets on the island, running every Wednesday from 10:00 to 18:00 within the grounds of the holiday complex Punta Arabí.
Punta Arabi market has been going for over 40 years. Everything from fruit, veg, food and live music are on offer whilst you browse the many stalls of handicrafts, jewellery, clothes, fabrics and accessories.
Try to haggle the prices down as initial offers can be quite expensive! All the usual artisan goods are on offer plus CDs, jewellery and clothing. It's advisable to take the ferry from Eivissa or Santa Eulalia to avoid parking.
Read our review here to see what we thought.
Who should go
This is a great family day out! Plenty to keep the children and adults amused with shopping, music, eating and drinking.
Where and when
Every Wednesday from 10:00 to 18:00, within the grounds of Club Punta Arabi.
History
The market at Punta Arabi dates back to 1973 when management of the Hotel Club Punta Arabi allowed local hippies to sell their handicrafts and products from around the world to the tourists staying at the hotel. Over the years the market has expanded and is now one of the most popular tourist attractions on the island.
Location