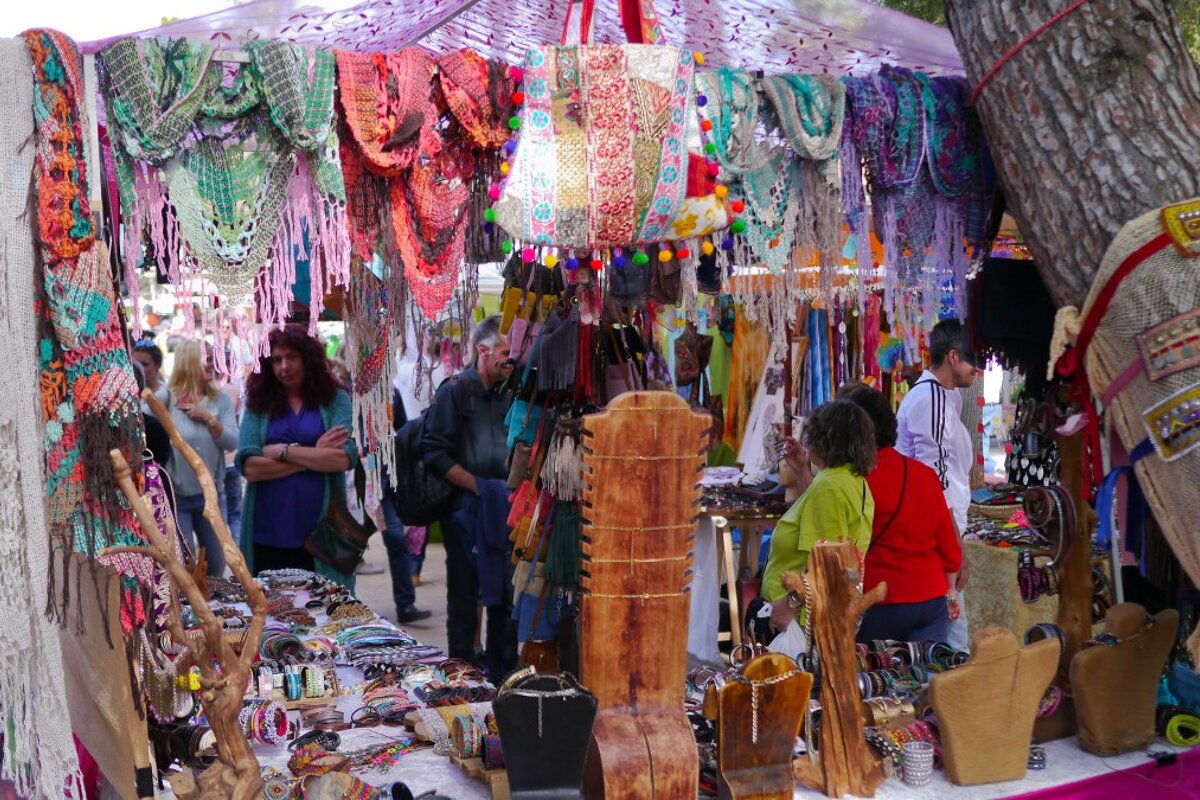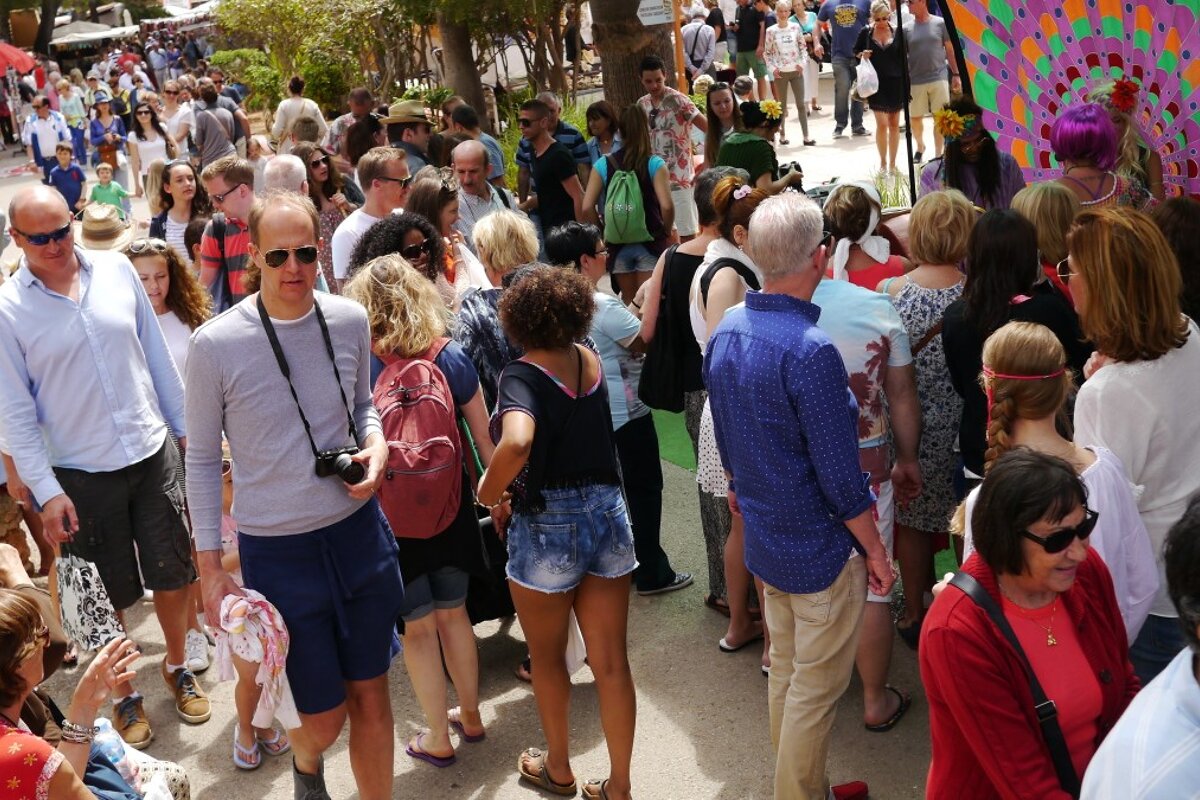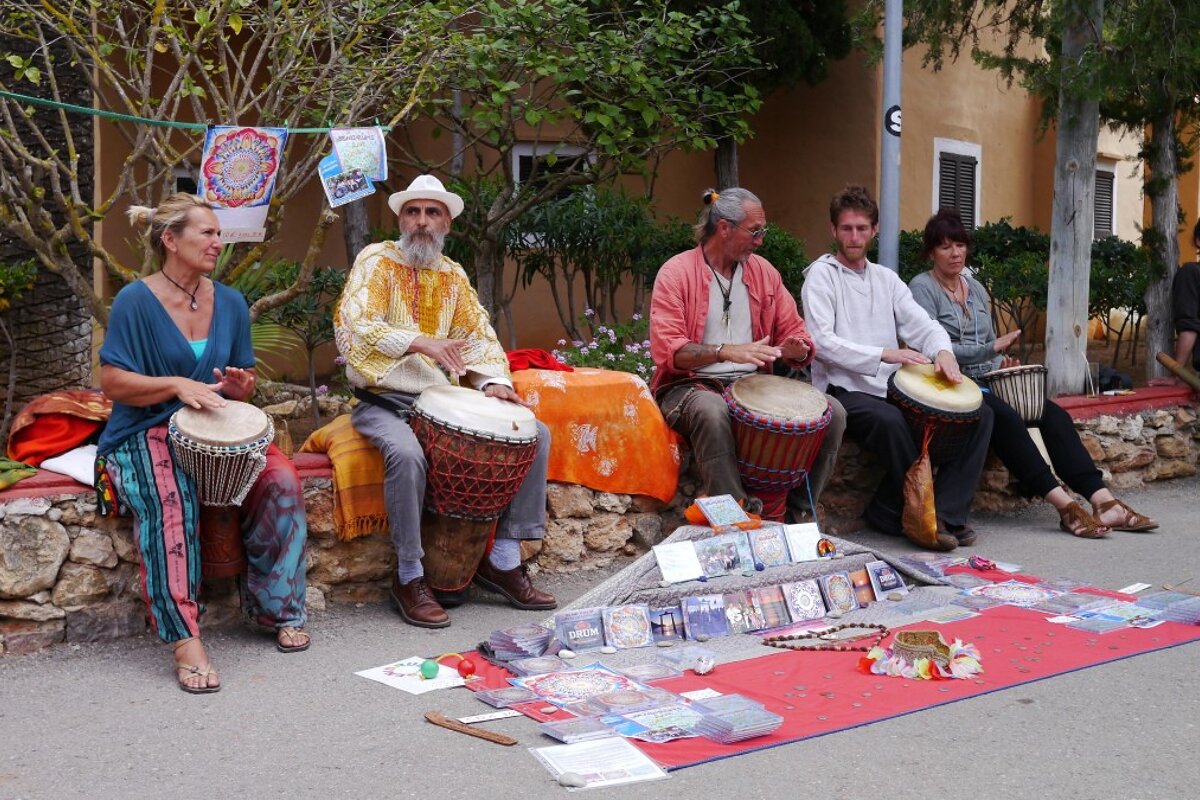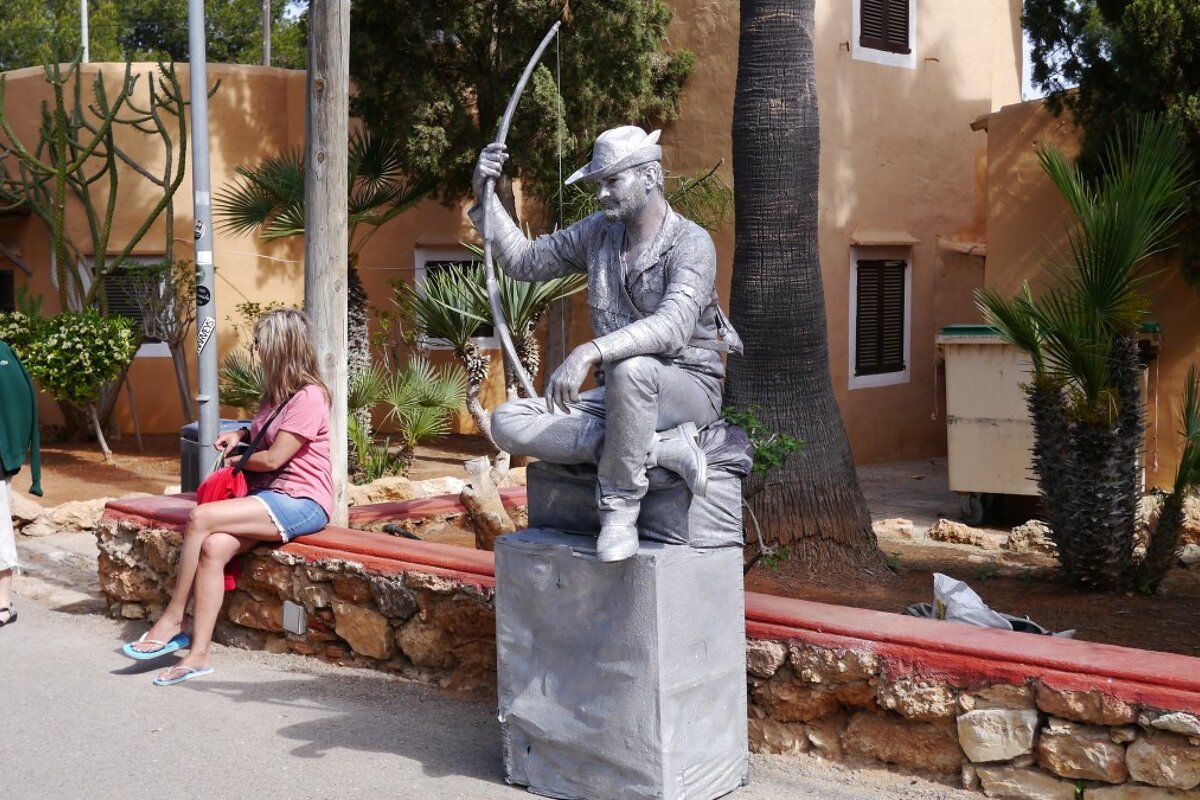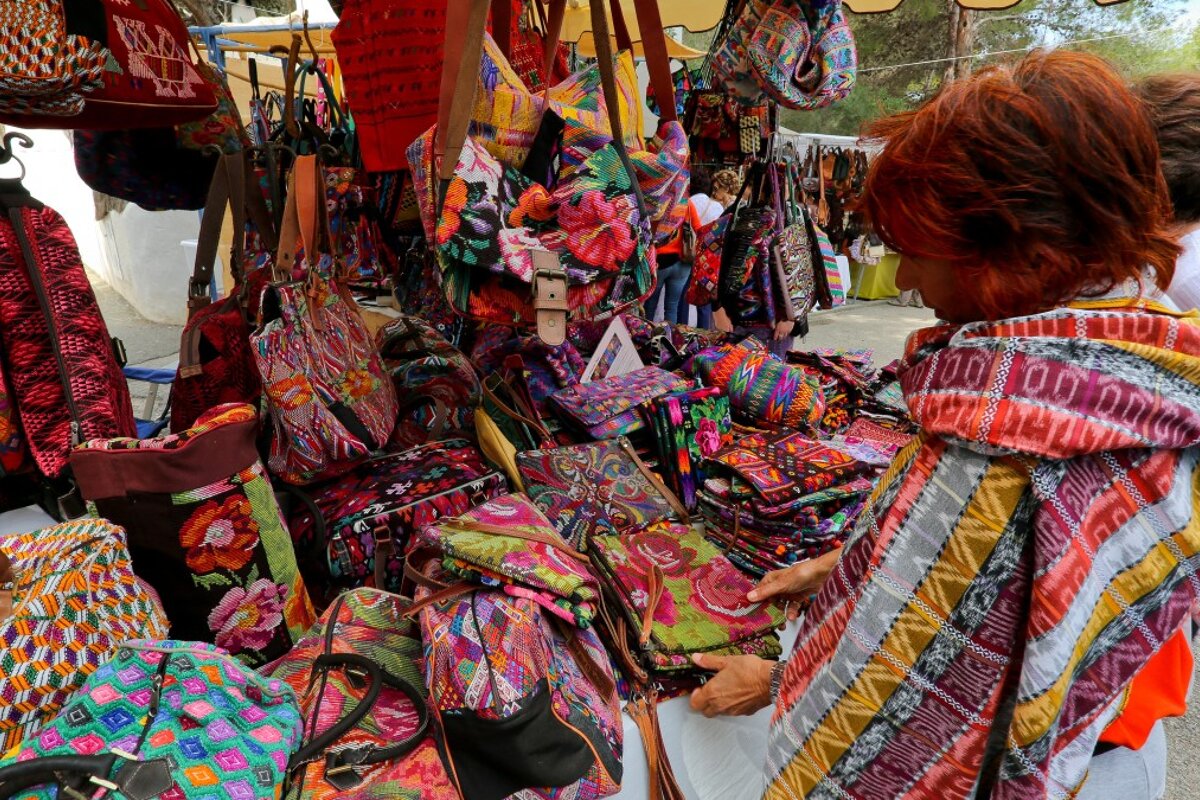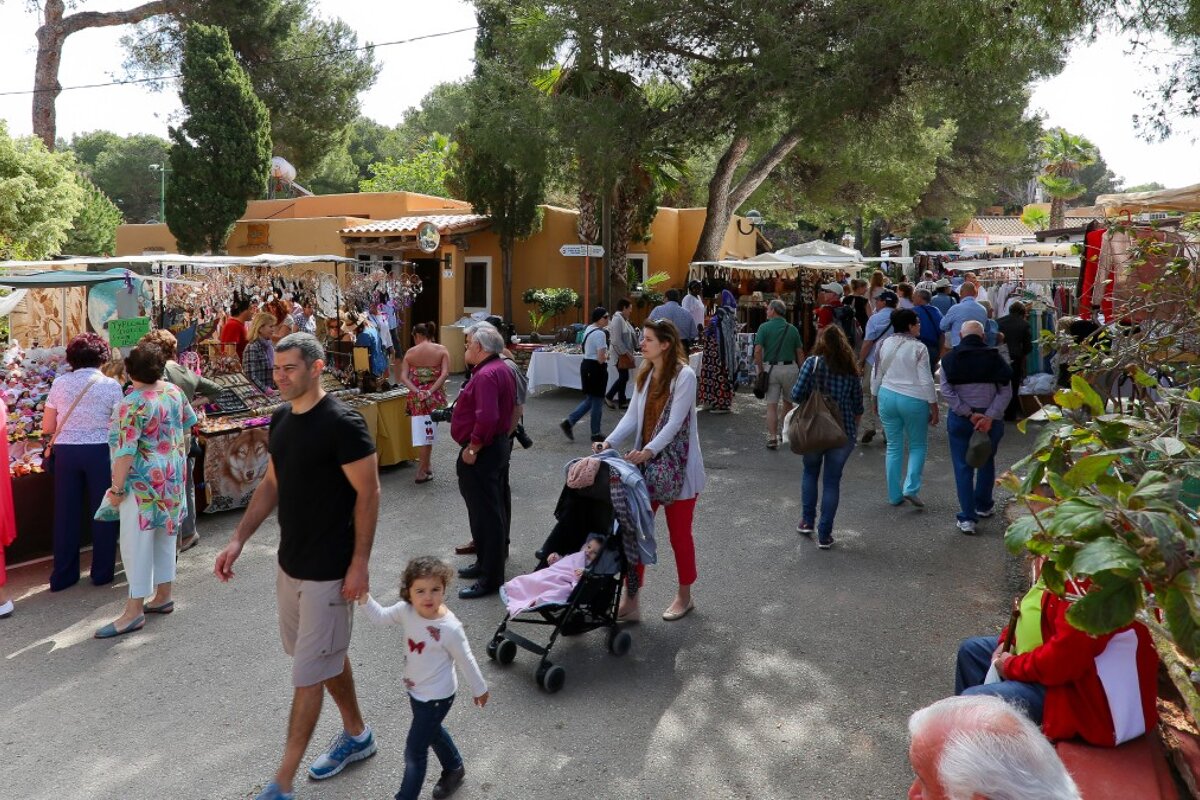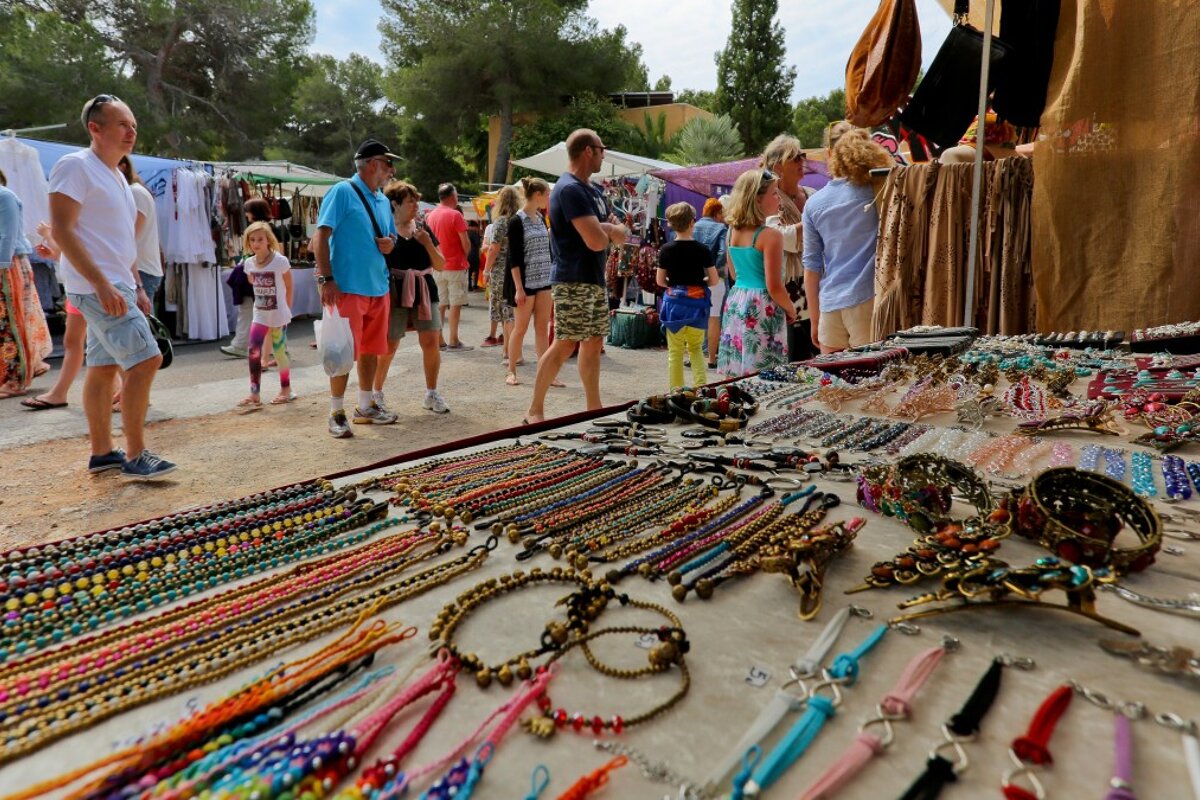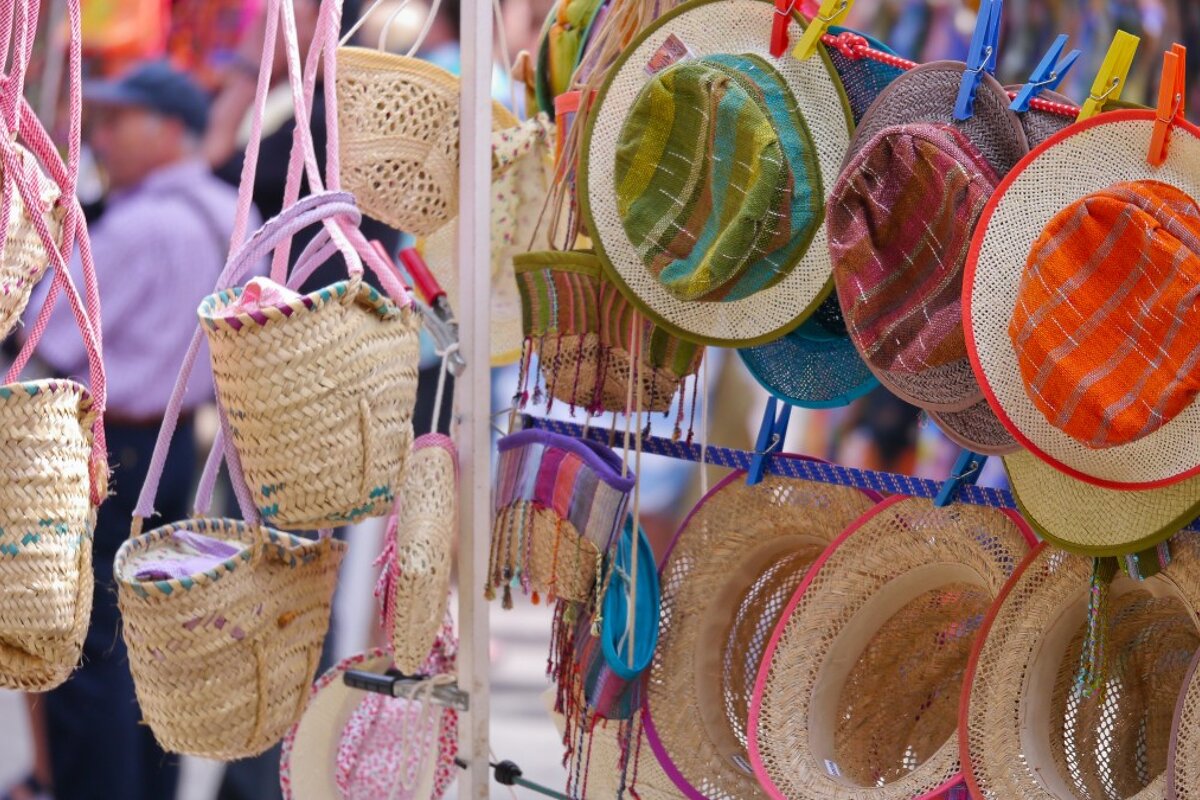 Visit to the Punta Arabi Hippy Markets, Es Canar
Shopping in Ibiza's most popular hippy market
The infamous hippy market in Es Canar near Santa Eulalia has been a popular destination for years and it's easy to see why.
The place is filled with colour and is bustling with life, music surrounds you as you travel through and you can buy just about everything you could possibly want from your Ibizan holiday right here!
Punta Arabi market is on every Wednesday from 10:00 until 19:00 and is busy pretty much from the word go until the last stall shuts up for the week! There is an abundance of parking but it can still be tricky to find a spot high season. There are boat trips that go from both Ibiza Town and San Antoni and this is the perfect way to travel there and to avoid the parking!
We arrived in Es Canar early and drove through the small town to the first parking area for the market, paid our €4 and left our car under the shade of a nice tree. Even this early in the summer season the parking was busy and throngs of people were making their way along the road to the entrance. Once you pass through the gates you are instantly greeted with the ultimate hippy 'photobooth' - a great backdrop and an endless supply of outfits (complete with giant joint!) to make you look like you've just been to Woodstock. A photo of you and your friends is the perfect souvenir for a market trip.
Passing through the main drive may take some time, not only because of the crowds but also because you will no doubt be tempted to stop and listen to the drumming, watch a man with incredible skills juggle like you've never seen before, and wonder at how the statue manages to rid of all of that silver paint at night...at least, that's why it took me so long to make my way in to the heart of the market.
And before you know it you've been pulled in and suddenly MUST have that bag!
But remember, this market is huge so don't go buying the first thing you see, unless you intend to buy everything you like - in which case this could be an expensive trip! I managed to refrain on my first walk round and marked out in my mind the items I wanted to go back for - possibly the best window shopping experience of my life.
The market is not only about shopping, there are also plenty of food stalls and open areas where various musicians and bands are playing. There are also great views along the coast if you make it up the red building at the top which again hosts a selection of restaurants and cafes, plus a swimming pool.
Although I'd been told that the market can be a bit of a 'rip-off', I actually didn't find the prices too bad, especially when you compare them to some of the upmarket boutiques in the towns. Punta Arabi seemed pretty reasonable to me and many of the products seem to be made by the sellers themselves and are good quality. On several of the stalls we saw them stitching the leather as they sat, or stamping and engraving metal, stringing together jewellery and in one case even knitting teddy bears in bikinis!
You can literally clothe yourself from head to toe here too, as they sell everything from beautiful hand crafted leather shoes and boots (or flip flops if that's more your style) to belts, bags, all manner of accessories and hats, scarves and ponchos.
I tried to restrain myself and limited myself to just two purchases...but I am now regretting that and am keen to go back and pick up some more treats! A visit to the Punta Arabi Hippy Market is a real Ibizan traditional one that you should definitely partake in whilst you are here on the island.
Watch this