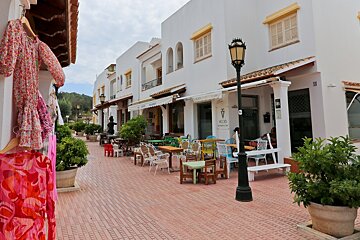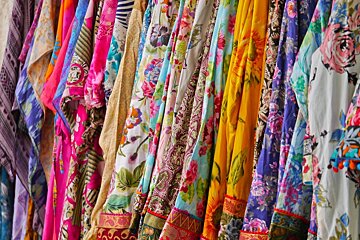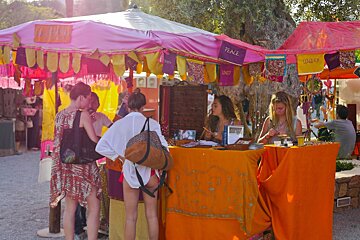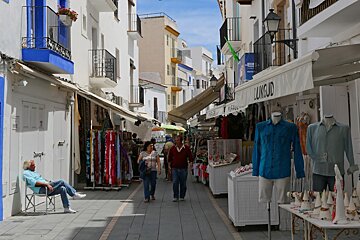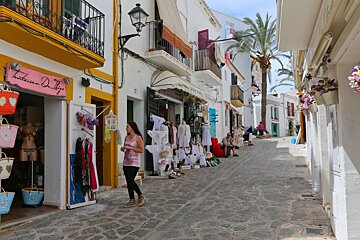 Shopping in Ibiza
Discover the top Ibiza shops and shopping areas
Ibiza is great for shopping. As well as the fantastic markets, the shops are plentiful with well known chain brands and individual designers.
Head to Eivissa for some serious shopping, within Dalt Vila you can find antiques, modern art and some Ibizan style clothing. Although not known for it's designer shopping the island has a very laid back style that makes shopping more of a pleasure and certainly a tourist activity that you are likely to want to indulge in...
Where are the best shops?
The best place for clothing is La Marina which is lined with boutiques selling clothes, designer sunglasses, CD stalls, ceramic souvenirs, beautiful jewellery, shoes and even tattoos. Heading towards the new town via Vara Del Ray, the shops become more local and more affordable, and full of everything you could want or need for your holiday in Ibiza. Leather goods, flip flops, clubbing wear, beach wear, jewellery and tourist souvenirs line the streets to tempt you...I didn't even try to resist.
Although you never can tell when the spending urge will strike. There are beach front boutiques, hippy markets and roadside stalls round every corner that can tempt you to purchase anything from art work to clothing. And in fact as many shops are open late in the summer months you may well even find yourself making a purchase and accessioning that clubbing outfit as you head out at 1am.
There are many pretty towns in Ibiza, including Santa Gertrudis and San Carlos, both of which have beautiful boutiques and shops to explore. If you are looking for something special for yourself, a friend or for your home then these two towns are not to be missed.
Luxury & designer
The addition of a Stella McCartney boutique for the summer season brought a much needed upmarket infusion of fashion to the White Isle. With so many A list celebrities frequenting the island it is a surprise not to see the designer boutiques lining the street as you would in Cannes!
Markets
Ibiza is perhaps best known for its markets, such as the Las Dalias hippy market in San Carlos and the Punta Arabi market in Es Canar. Although both appear to be overly touristy they are actually great places to spend the day and to spend your money.
Shop opening times
In keeping with the island's laidback attitude, most shops open at around 11:00. You will find the markets begin a little earlier but still not as early as you would normally assume...a civilised 09:00 start is much better.
Spanish siesta is strictly observed between 14:00 and 18:00 and many shops will in fact stay open as late as midnight and 01:00 in the months of July and August. Although throughout the rest of the year 20:00 is more normal.