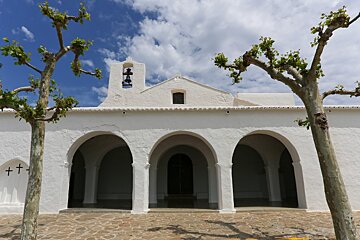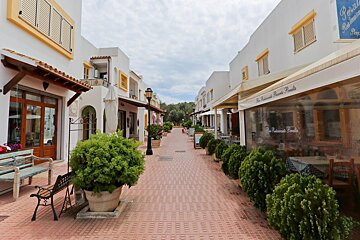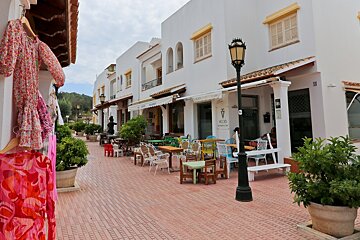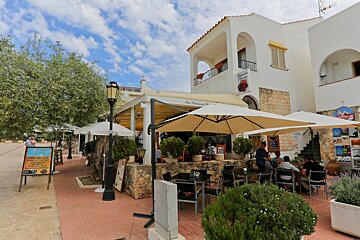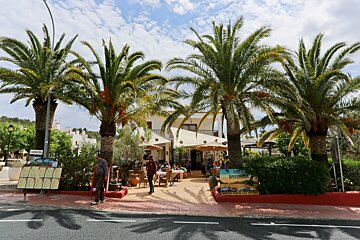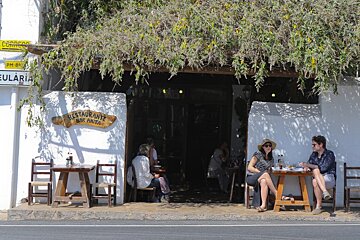 Sant Carles de Peralta (San Carlos), North East Ibiza
Small village with a long history of hippy settlers and beautiful markets
Continuing north from Santa Eularia along the east coast of Ibiza, is the small village of San Carlos. Located 22km north east of Ibiza Town, this is a perfect lunch spot if you are exploring the island.
The pretty white 18th century church dominates the scene, as the road winds around the church to take you back out of the village. There are a few restaurants here, the best perhaps is Anita's Bar where you sit outside with some tapas and watch the world pass by.
History & Culture in [locality]
Becoming a hippy haven in the 60's as many people were drawn to the beautiful surroundings of this town in the north of Ibiza, it's still very much a hippy community today.
The original gathering point was Anita's Bar, where the only telephone was located, and still is located. Plus it was the main point for people in the surrounding area to come and collect their mail.
Sights & Attractions in [locality]
The church in the town of San Carlos is really beautiful and well worth a visit if you're in the area. If you're driving around the island, the town is located at a junction between several roads that you will no doubt pass along at some point so make sure you look out for it.
Beaches in [locality]
Not far from the town to the south east are several pleasant beaches including the popular Cala Llenya and the quieter and more secluded cove of Cala Mastella.
Cala Llenya is the perfect place to go after some lunch and shopping in San Carlos and can be found only 10 or minutes drive away on a direct road.
Cala Mastella on the other hand is slightly more tricky to find with very little parking.
Events in [locality]
Every Saturday the Hippie markets of Las Dalias are held here.
A popular event since the 1980's, there is also a Monday evening market which is popular with tourists throughout the summer...especially those who do not make it out of bed after a long night of clubbing.
Throughout the summer there are also plenty of live music events, dance and performance events. These are widely advertised throughout the island.
Location