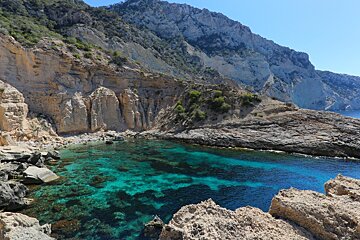 Weather in Ibiza
Get the latest Ibiza weather forecasts
Ibiza enjoys a mild winter with temperatures hovering around an average of 15°C from October to April, and during the summer months temperatures can reach into the 30's. The coastal areas benefit from refreshing sea breezes, whereas it can get very humid within the protective walls of Dalt Vila (the old town).
The climate here is typically Mediterannean with little variation, being warm and mild throughout the whole year. The sea temperature sits around 20ºC meaning beach weather usually lasts around seven months from May to November.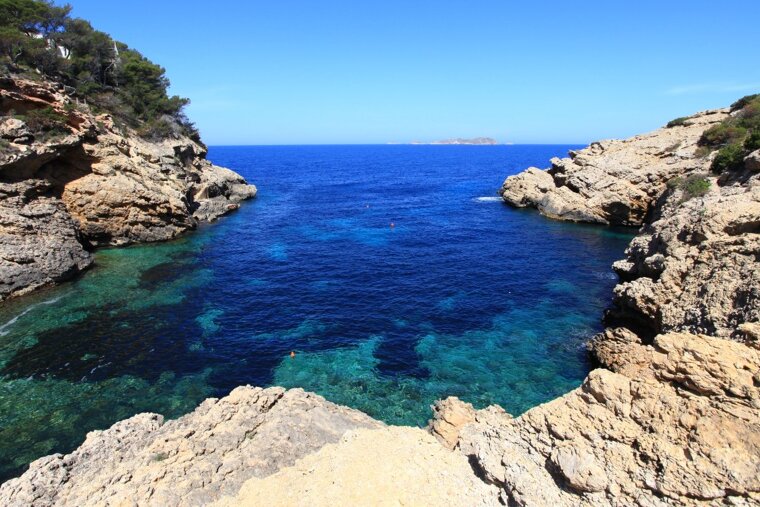 Best time to visit
The best time to visit the island to avoid the crowds, but still enjoy the best of the weather, is between the middle of April and first week of June, before all the school holidays! It becomes warm enough to lie on the beach and go for swim in early May, when you can expect long sunny days.
Monthly temperatures
The weather in Ibiza remains warm throughout the year with average nighttime lows dropping to around 11ºC in December and January. The summer months, July and August, can see temperatures reach 40ºC, although the averages are around 30ºC. With sunshine hours reaching double figures, sea temperatures in the mid-20ºC's and barely any rainy days, it's no wonder that Ibiza is the perfect choice for a summer holiday.
With lower temperatures from between 8-15ºC in the winter months, it's a perfect time for outdoor activities and exploring the Ibizan countryside. In April, the island takes on a spring-like air and the beach clubs begin to open as temperatures increase. Once into June, July and August expect those hot days and warm nights, with the occasional cooling sea breeze. Then as autumn rolls around in September, there's more cloud cover, but still enjoyable temperatures of 20ºC.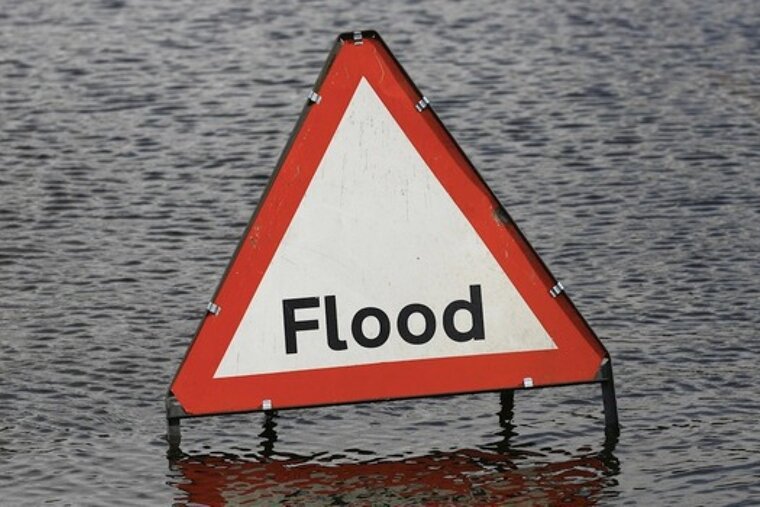 Rainfall
On average Ibiza has around 421.1mm of rainfall per year, which equates to an average of 35.1mm per month. However there at least 61 days per year with more than 0.1 mm of rainfall (precipitation). July is the driest month with average monthly precipitation recorded at 5.7mm. The wettest weather normally occurs in October when the island can see an average of 66.2 mm of rainfall.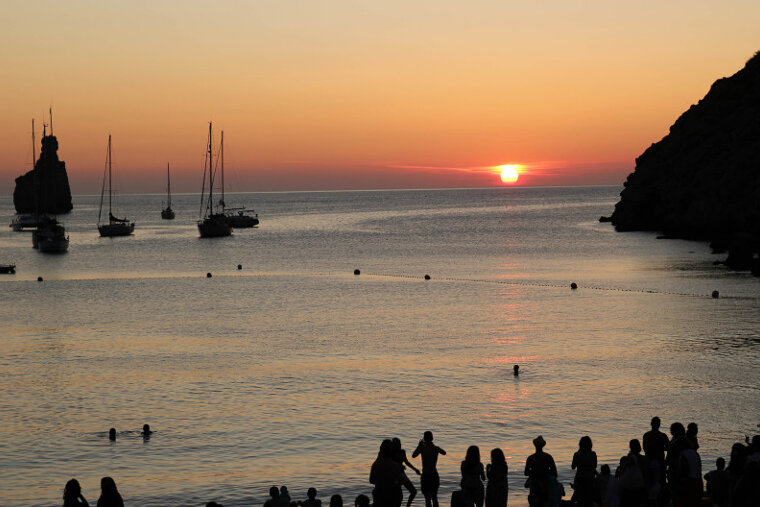 Sunshine hours
Minimum daily sunshine hours also occur during the winter months when you can expect around five hours of sun every day. However this rises dramatically during the summer months and averages at around 11 hours sunshine a day.