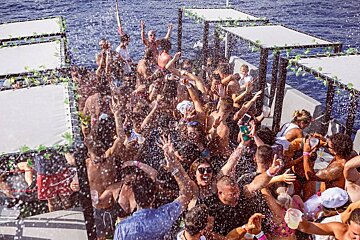 July in Ibiza: What's On & Weather
Ibiza's sensational summer season is in full swing in July
Summer has officially descended on the island this month, with sizzling temperatures.
Drenched in hot and glorious sunshine, beach days are incredibly special while nights are filled with thousands of party revellers. July is a sensational month thanks to its endless options for fun and enjoyment. With the summer season now in full swing, the island offers everything from boat parties to unique musical festivals and so much more. We've listed our top picks for things to do in Ibiza this month.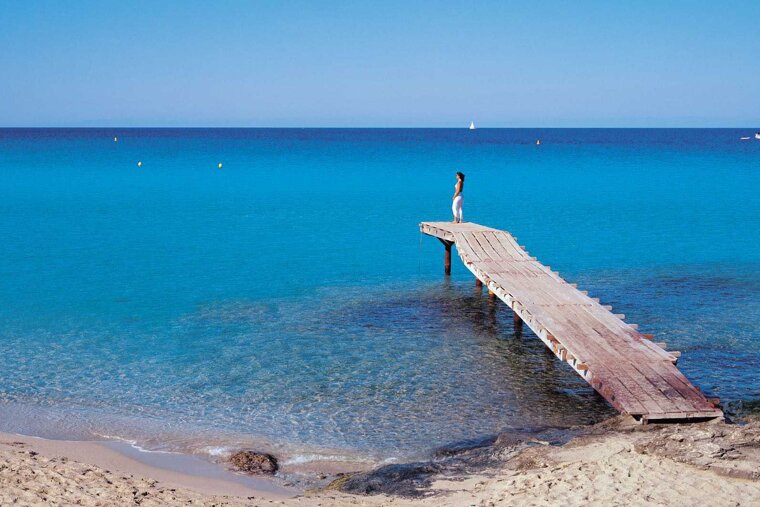 What's the weather like in Ibiza in July?
July is one of the hottest months of the year in Ibiza. You can expect an average of 11 hours of sunshine per day and it's common for temperatures to climb to the early thirties. The average temperatures is 26°C, with lows of around 22°C and highs of up to 30°C, so you certainly won't be needing a jacket. You'll enjoy swimming with the water at an average temperature of 26°C. Much like June, sunrise is still before 07.00 and the sun sets after 21.00 so there's plenty of time to catch some vitamin D and then enjoy a late Ibizan evening, with some al-fresco dining and drinks.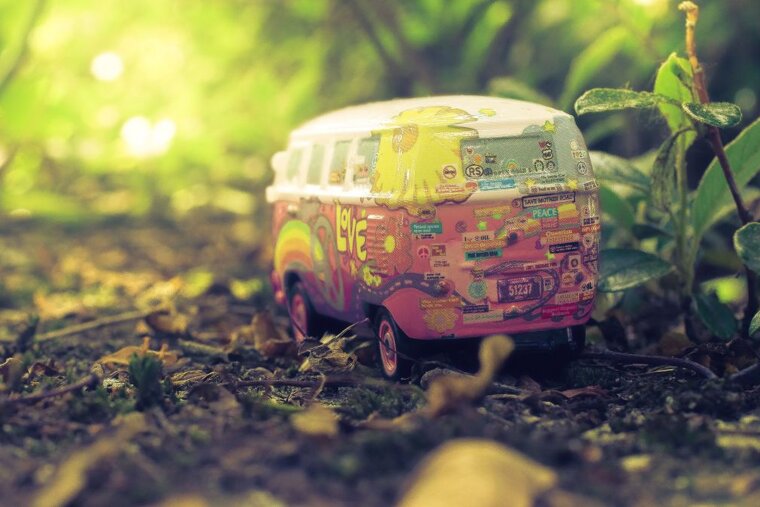 What's on in Ibiza in July?
Tratitional Fiestas and holidays:
The Nuestra Señora del Carmen takes place in July each year. This is a holiday in Ibiza Town, San Antonio and the neighbouring island of Formentera in to celebrate the Patron Saint of all fishermen. Festivities include a regatta procession on the water in Ibiza Town.

There is also the Fiestas de San Cristobal which takes places in Es Cana and for the weekend the town is alive with lots of activities for the kids in the daytime and entertainment for the grown ups in the evening.
Radio 1 Dance Weekend:
The world-famous BBC Radio 1 dance music event takes place annually in Ibiza over a weekend in late July or early August. Each year it brings some of the biggest names in electronic and dance music to the island, along with world-renowned DJs. As well as the open-air music events which take place across multiple outdoor stages throughout the day, there are also spectacular parties held in locations across Ibiza Town, including pool parties in the daytime, and club events which keep the party running into the night.
Flower Power in Formentera:
The flower parties in Formentera have become a big tourist attraction for visitors to Ibiza in recent years, with many people taking the trip to the beautiful island to take part in the fun. Though not a guaranteed annual event, they have been running for some years in July and take place across three different areas: San Francisco, La Mola and Es Pujols breach. There is public transport around the island to allow tourists to enjoy the parties in all locations.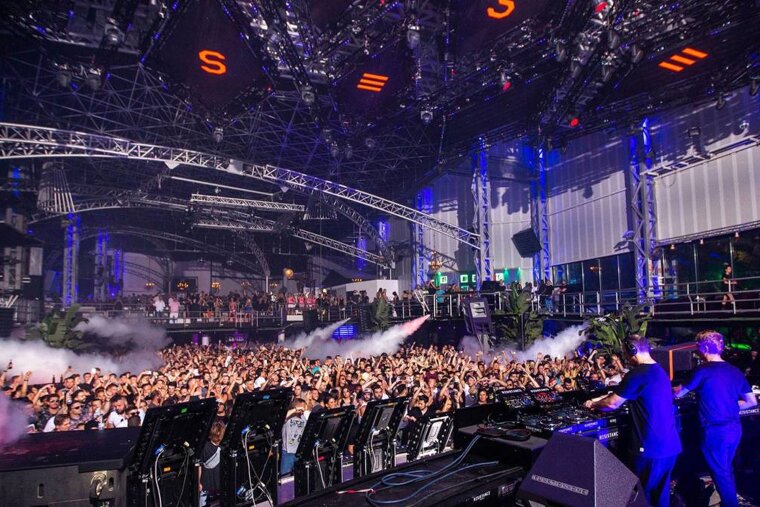 World-class clubbing in July
Now that summer is in full swing, visitors to the White Isle will find themselves spoilt for choice in clubbing options. Whether it's daytime pool parties, iconic DJ's playing sunset sets, or packed dance floors at the world's favourite superclubs, July is the month that Ibiza really comes into its own.
July is the busiest month of the summer for many of the island's best night clubs, so make sure you book your tickets early so as not to miss out. Our top picks of clubs with some great events in July include:
Amnesia, the popular superclub in San Rafel, hosting regular party events 4 nights of the week
Hi Ibiza, the superclub which has been host to big names including David Guetta, and offers events every night of the week
O Beach, which hosts events every night of the week, including pool-parties and the always-popular Kisstory
Ibiza Rocks, which hosts themed pool parties and DJ sets every night of the week, as well as one-off events with visiting DJs.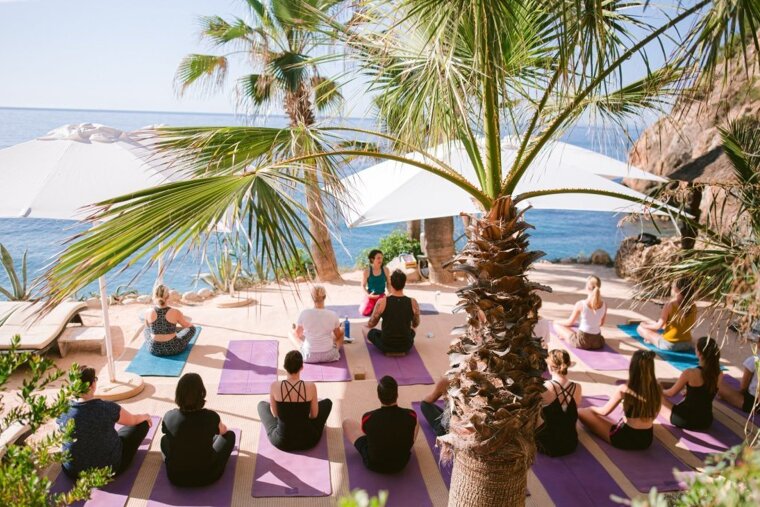 Morning yoga
For those that seek a blissful start to their day, Amante Ibiza hosts morning yoga class & breakfast throughout the summer months. Perched on a cliff overlooking the Sol d'en Serra bay, the idyllic beach club provides the perfect balance between relaxation and sophistication, with its stunning natural surroundings being ideal for a spot of early morning yoga practice. The class is followed by a delicious and healthy buffet breakfast which includes an array of delights such as freshly squeezed juices, eggs and cereals.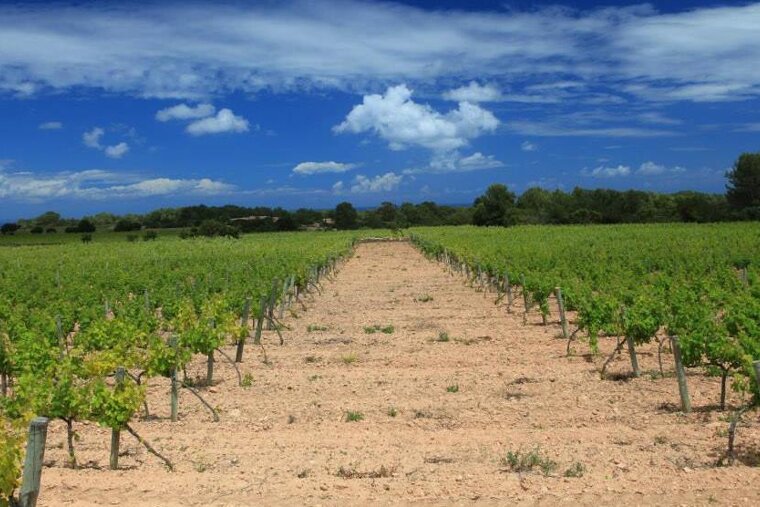 Vineyards & wine tasting in July
July is a lovely time for a trip into the countryside to visit a vineyard. The blue skies and the expansive agricultural land inland on the island are a beauty to behold. Escape the heat and duck into a wine cellar to learn about the history of wine production on the island, and taste a variety of the islands delicious tipples. There are several wineries on the island offering tours and tastings and you will notice that much of the landscape in the central and western parts of Ibiza is dominated by vines. They are often found side by side with olive and almond groves, so why not taste or purchase some more local produce whilst you're at it?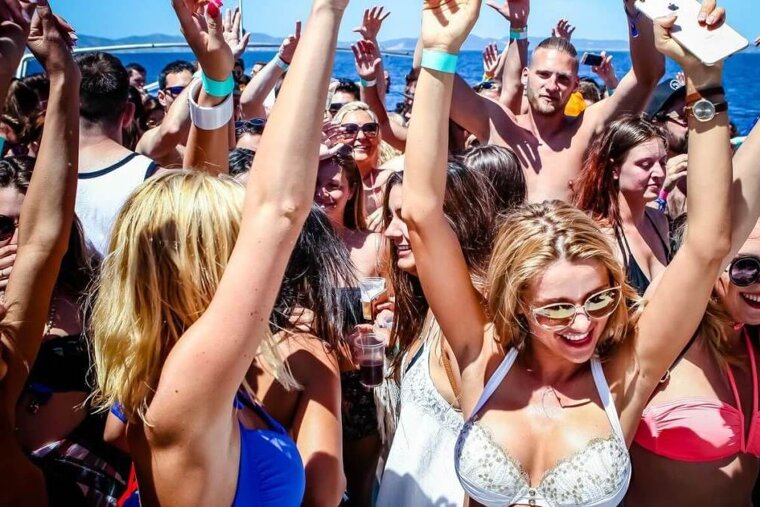 Boat parties in July
July is the perfect month to take advantage of the sizzling temperatures and enjoy a boat party on the Mediterranean waters. With pumping music and energetic crowds, a day out on the sea will provide you with an unforgettable experience. Offering a fun-filled day across the aquamarine waters, there are various companies offering party boat trips in Ibiza, inviting their guests to try a myriad of water sports and tempting food and drinks onboard. But the party doesn't end when you get back on dry land, tickets usually also include discounted rates to the best clubs on the island, so you can keep partying all day and night.
Al fresco dining in July
With long days and warm evenings, July is a great month for eating and drinking your way around Ibiza.
Daytime discoveries:
Discovery the island's charm, head to the smaller villages and eat like a local - and at locals prices! Away from the main tourist haunts, you'll find delicious authentic Ibizan food in the lovely sleepy towns and villages, where you'll likely watch locals playing cards and passing the time at the table next to you. We recommend Sant Josep de Talaia or Sant Joan de Labritja.
Poolside dining:
Spend the day at one of Ibiza's many luxurious beach club and enjoy tapas and sharing platters throughout the day on your sunbeds by the pool, or drink and dine in the relaxed restaurant. Boasting an abundance of luxurious facilities and services, you can spend all day eating and drinking in the sun. Nikki Beach, tucked away on a lavish beachfront property, is one of the most-popular amongst the glitterati.
Romantic evenings:
If you're looking for a special dinner for two, you'll find a number of wonderfully stylish eateries in Ibiza Town, with beautiful large terraces to soak up the Mediterranean culture on your romantic night out. With a huge array of cuisines, there's something for every mood. After dinner, stroll the old town and to Dalt Alta to look over the beautifully-lit town and out across the wonderful Mediterranean waters.