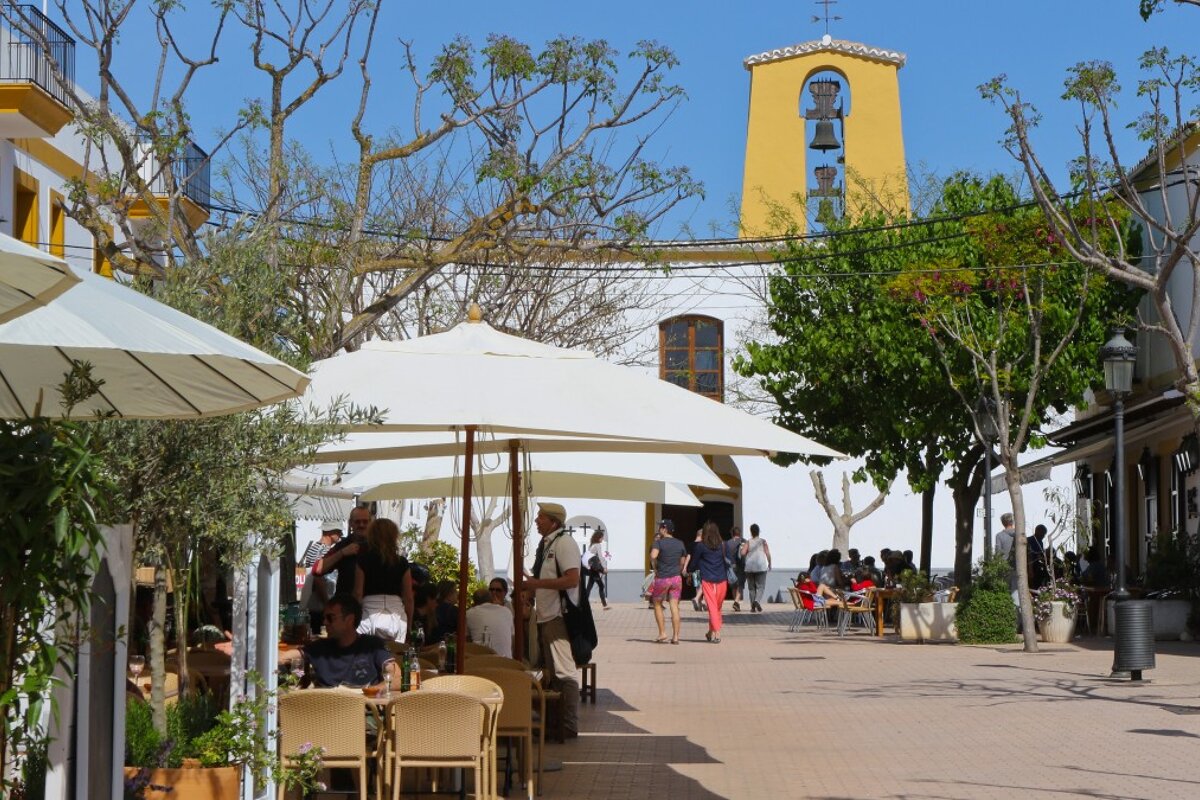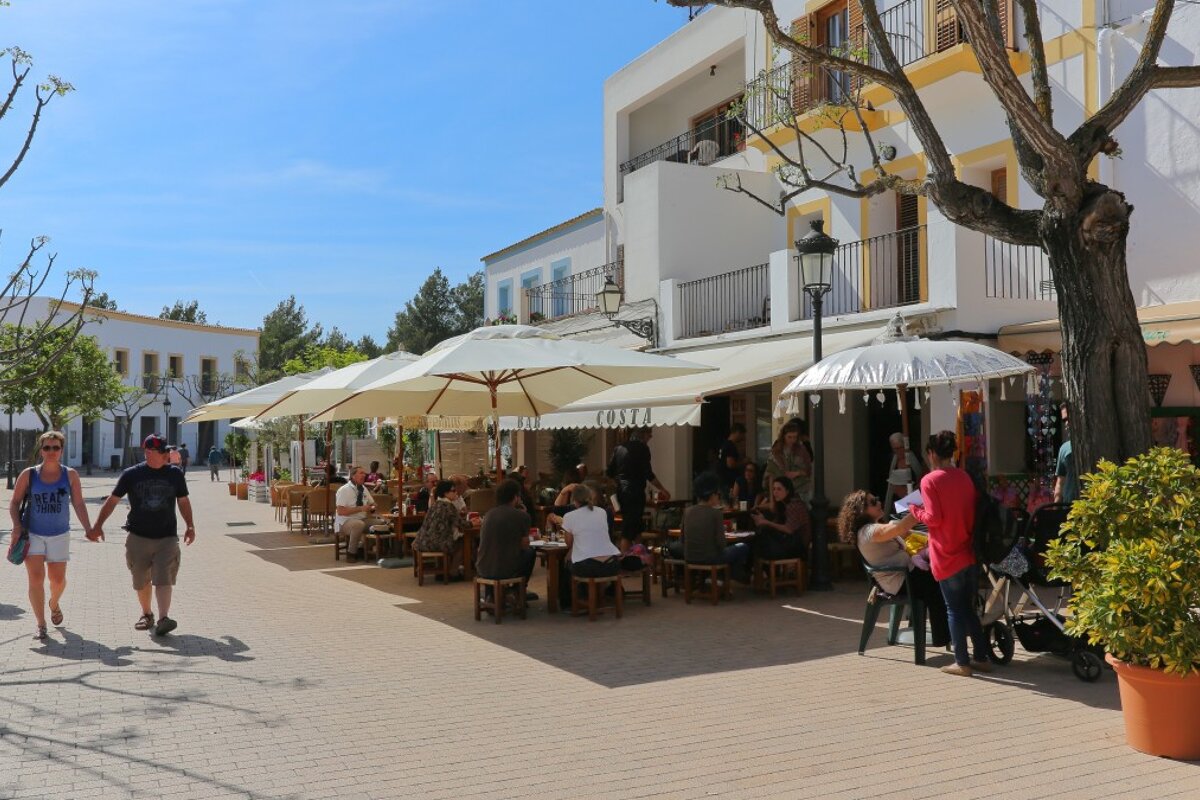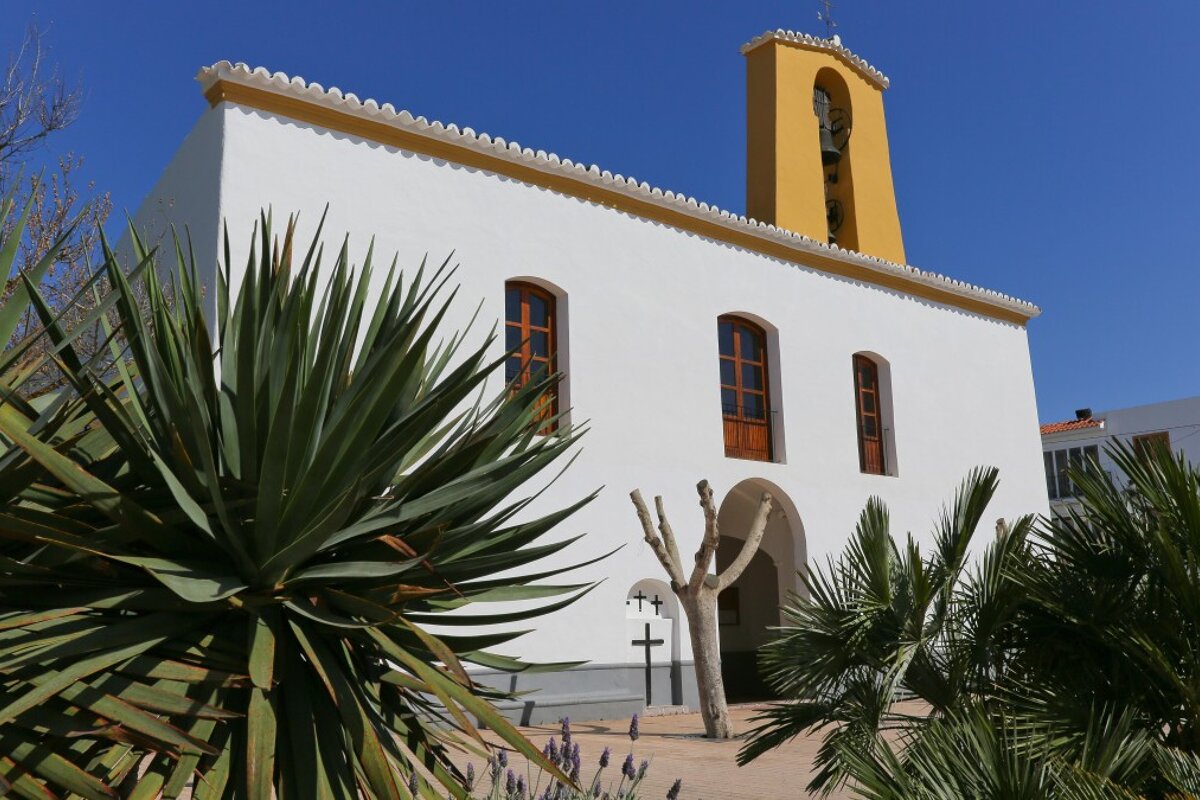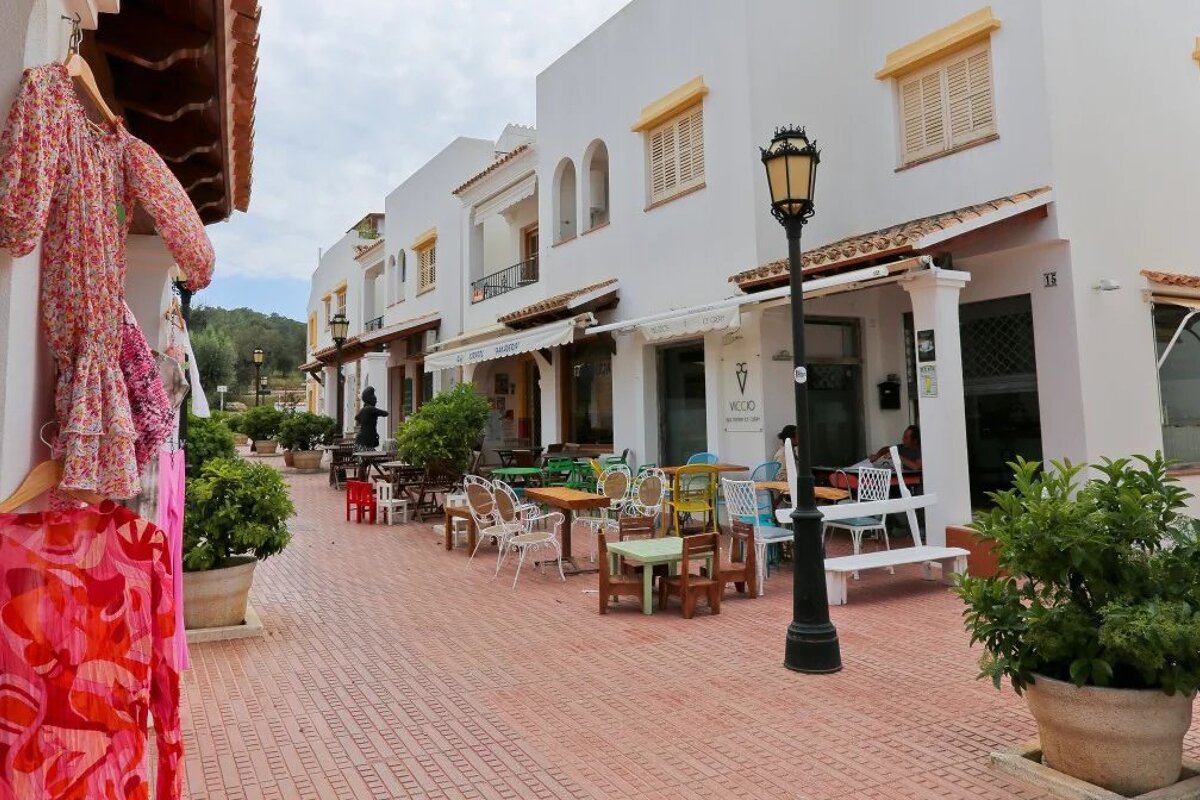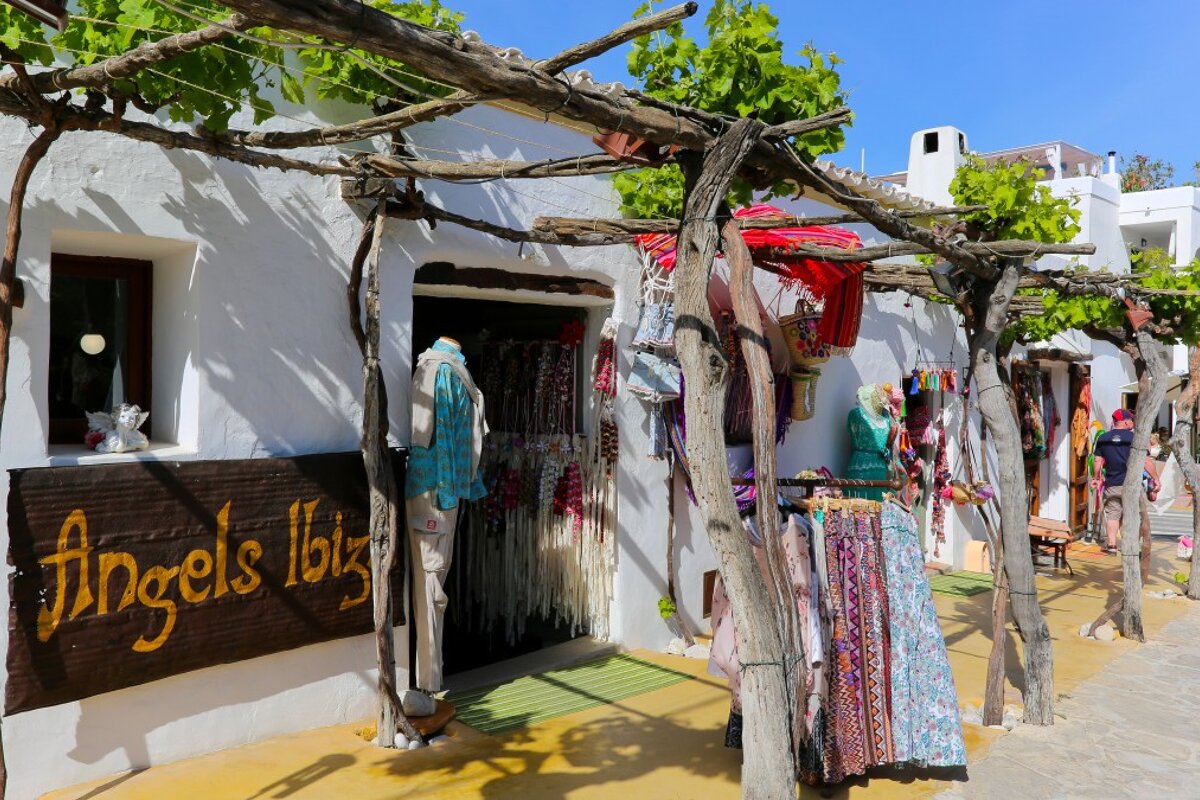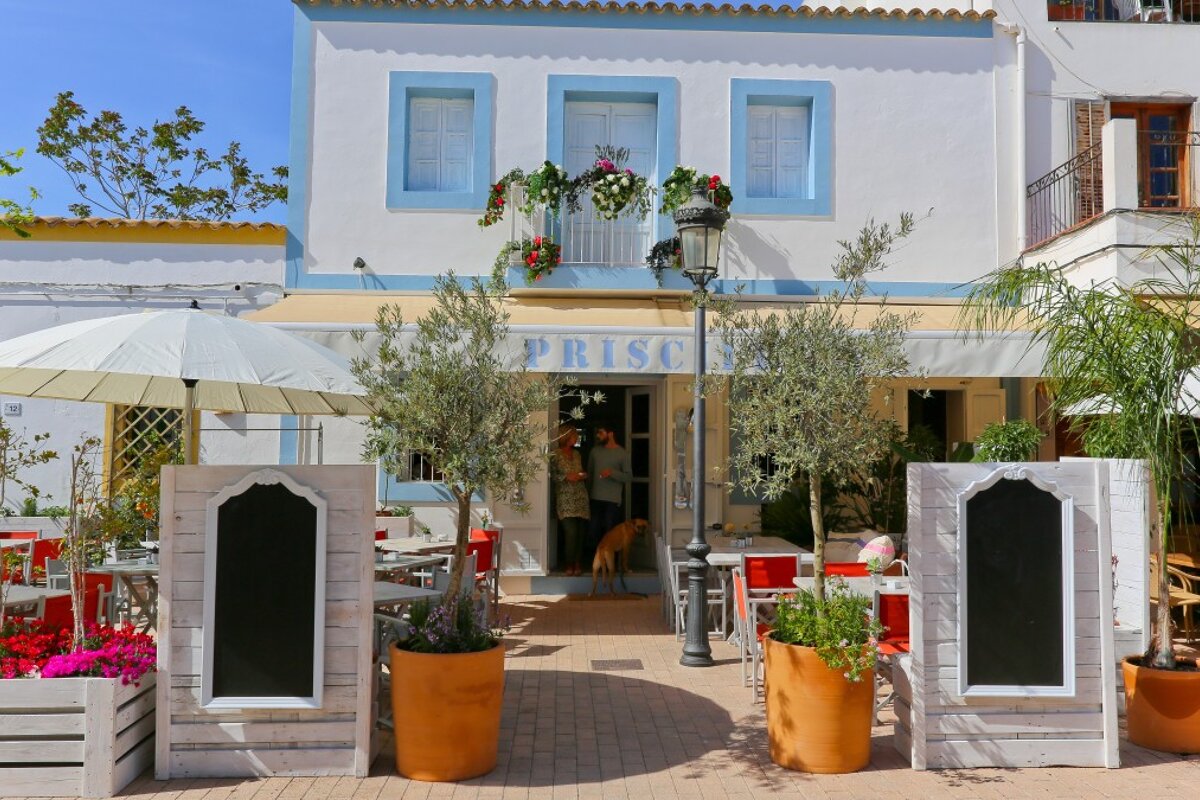 Santa Gertrudis de Fruitera, Central Ibiza
Hip & traditional village, once described as the Notting Hill of Ibiza
Santa Gertrudis de Fruitera is located 12km north of Ibiza town and is located in the middle of the island surrounded by rich countryside and fruit trees, (hence the name).
It's a small traditional village which has been influenced by modernity and art in a positive way. You will find art galleries, funky clothes shops and artisan goods, whilst the traditional heart of the village remains in the pedestrianised plaza which has cafes and restaurants with hams hanging from the ceiling. Santa Gertrudis is a lovely lunch spot as you can soak in some traditional Ibicenco culture.
History & Culture in Central Ibiza
Situated at the heart of Ibiza, this town was one of the original places where hippies, artists and musicians gathered in the 1960's. Often penniless and found swapping art work for food, you will now find numerous pieces of art hung in the many cafes and restaurants of this small village. The artistic influence has prompted the opening of many galleries and this in turn had drawn a modern but 'Bohemian' style of living to the area with new villas now lining the streets. At the centre of the village is, of course, the local church which was founded 1797. Through several alterations the façade and the belfry date back to the 19th century and the plaza in front has now been pedestrianised to preserve the area as a local meeting place.
Sights & Attractions in Central Ibiza
The church in Santa Gertrudis is the focal point of the town and even if you are just sitting in a cafe or restaurant you will no doubt be drawn to its simple lines and striking colours that contrast against the greenery and blue skies.
Things to Do in Central Ibiza
Possibly the best thing to do in Santa Gertrudis is to shop! there are several lovely boutiques selling everything from home wares to jewellery and fashion items. They are an absolute pleasure to browse through. After that you will probably need an ice cream or a coffee and believe me you are spoilt for choice!
Dining in Central Ibiza
This hip village is not overrun by trendy restaurants, chic cafes, bohemian bars and traditional tapas! There is no doubt that whatever time of day you visit or whatever kind of food you are looking for you will be sure to find something to delight your taste-buds right here in Santa Gertrudis. The one that stands out however is Wild Beets, with it's menu of raw, vegan and plant-based cuisine!
Hotels in Central Ibiza
This really is the perfect rural getaway, a quiet town but with enough life that you can enjoy a fun evening out with the locals of stay hidden in the seclusion of your hotel. And there are several very nice ones to choose from. The Marquis Ibiza is a traditional yet chic hotel that is adults only, so you won't find any children running around the pool as you enjoy the calm of the Ibizan interior. For something a little bit special, why not try the Cas Gasi Hotel - a beautiful country estate with stunning views and beautifully crafter interiors.
Location
Central Ibiza, Ibiza