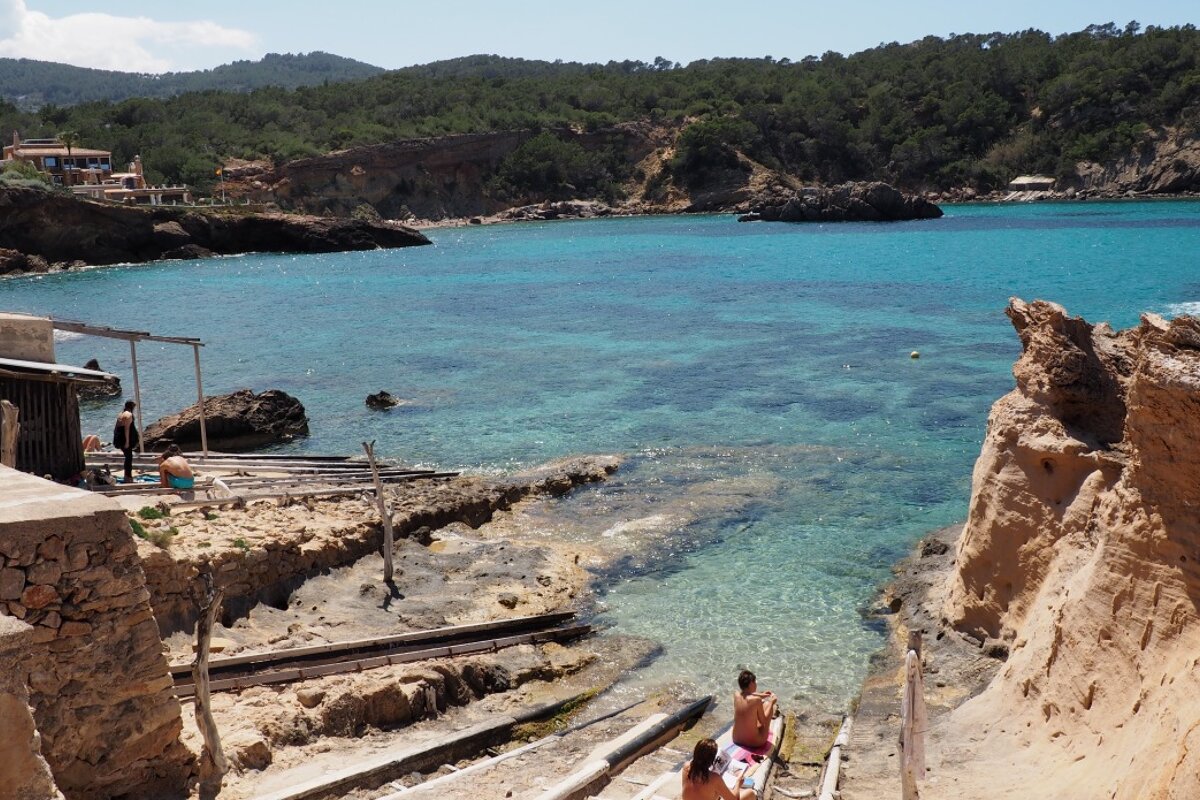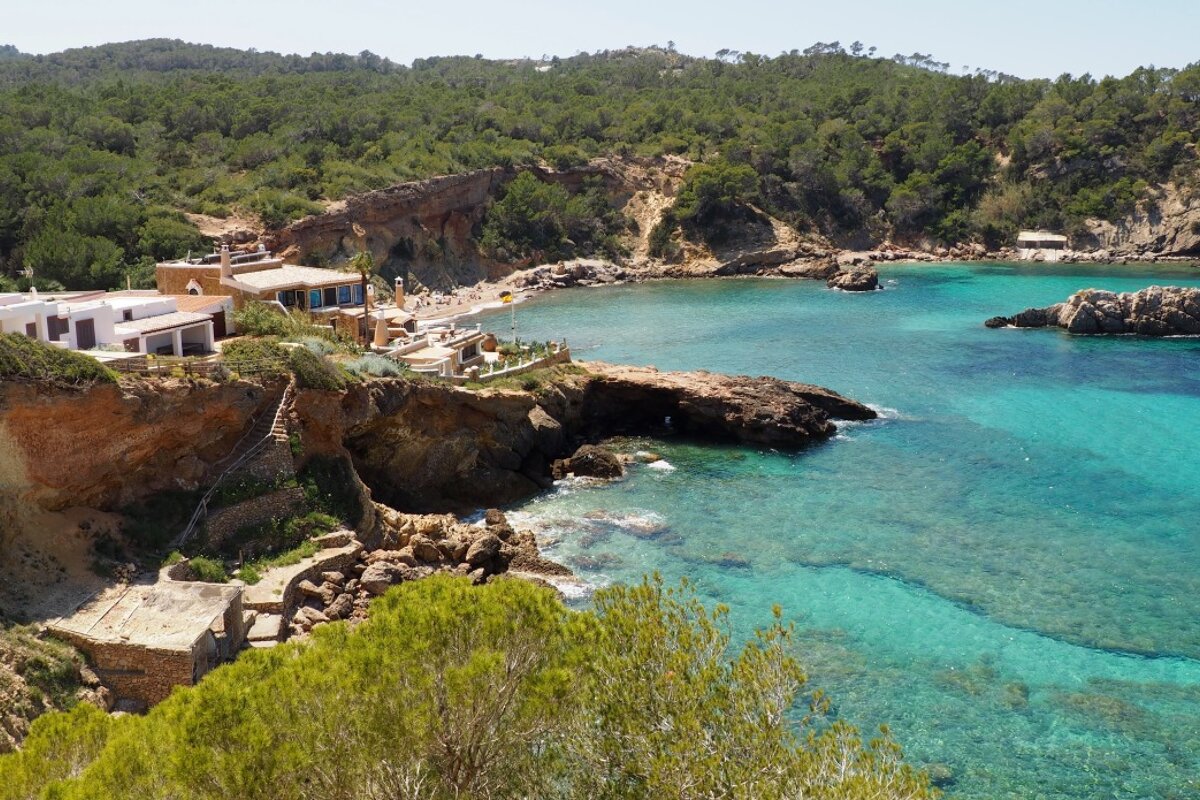 Cala Xarraca Beach, North Ibiza
Quiet & relaxed beach on the north coast with fantastic natural mud baths
Located near the most northern part of the island, close to Portinatx, is the golden sandy bay of Cala Xarraca.
Only 90 metres long, this is a nice, secluded bay with one restaurant and sun loungers. This is a popular beach for locals who know the hidden spots and can reach it by sea. The car park can get crowded and spills over on to the main road in high season which makes for a tricky walk along the main road to your destination.
Read our review of Cala Xarraca here.
Setting & Location
Far more rugged in nature and much less built up than the populated south, northern Ibiza is home to a collection of small coves hemmed in by rugged cliffs with steep descents and views out to nothing but ocean. The area that surrounds this part of the coast is fairly remote compared to the rest of Ibiza and is home to some fantastic villas and private residencies.
Water Safety & Clarity
One of the main draws of this beach is the water, the clear perfect water is a turquoise colour that'll make you want to get straight in and never get out. Entrance to the water is rocky in places and there's plenty of rocky outcrops that make this a perfect spot for snorkelling.
Beach Quality
The sand is not perfect, there is an abundance of the Poseidon Grass that is common to Ibiza's coastline, but this tends to gather around the water line leaving softer, weed-free sand further back from the sea. Sun loungers can also be hired from the restaurant if you don't fancy lying amongst the sea grass.
Watersports Nearby
There are natural mud baths formed which apparently do wonders for the skin and offer some respite from the sun's rays. Said to be among the most beautiful spots on the island it certainly offers a fantastic setting for some sun bathing and snorkelling.
Directions
You can access Xarraca off the main road running through the north east of the island, the C-733, and you'll find the beach signposted off the main road along with Restaurant Xarraca. The road down to the beach is well surfaced, not too steep and there is ample parking at the bottom.
Location
North Ibiza, Ibiza