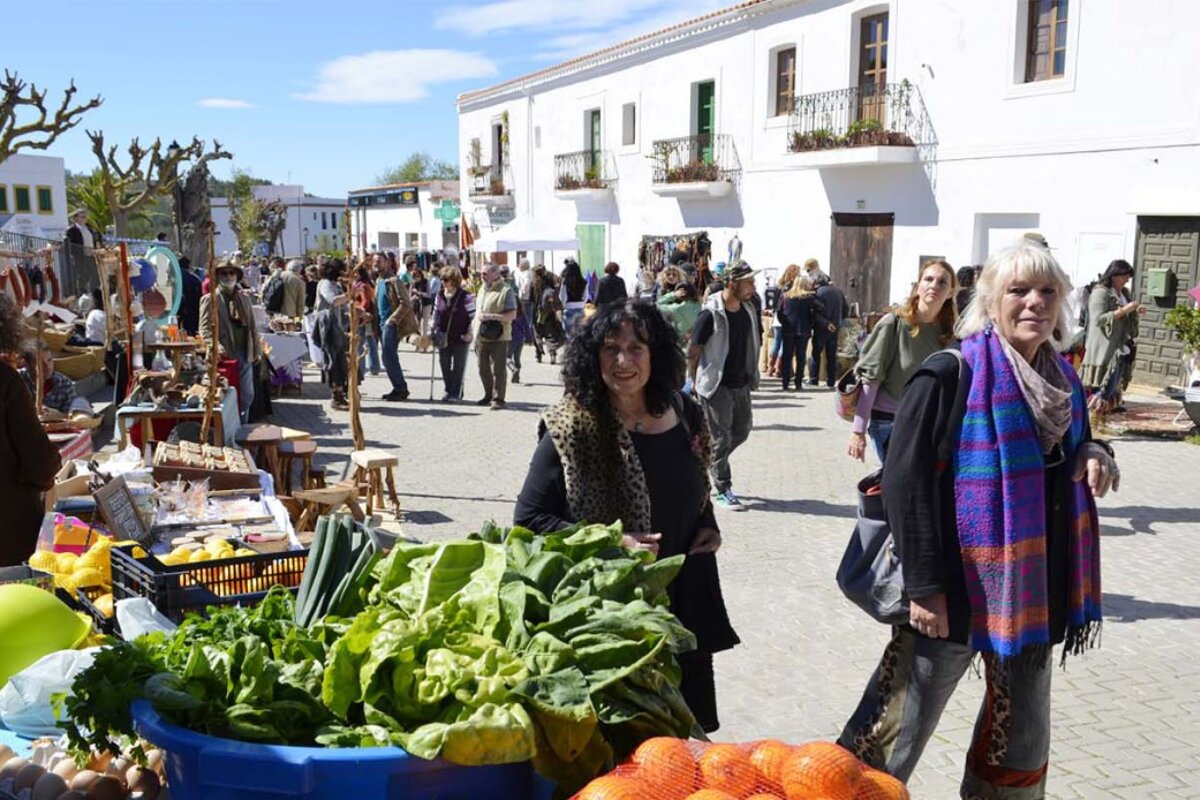 Sant Joan de Labritja (San Juan), North Ibiza
Gateway to the north of the island
This small village and municipality is located 23km north of Ibiza Town. The landscape around the village is very mountainous which provides great panoramic views across the countryside.
There are no big hotels here, just a few boutique guest houses and agroturismos. A few shops and bars line the small village square. All this changes in June when the village comes alive for the famous Fiesta de Sant Joan.
Sights & Attractions in [locality]
The Municipality claims part of Es Amunts, an area of high environmental value with a unique fauna and flora. This beautiful landscape offers amazing routes to be walked, leading you to Balanzat's defensive tower, d'en Marçà's caves or the archaeological site in Es Culleram's cave, which houses the most important piece of the islands' Phoenician past: the goddess Tanit.
Beaches in [locality]
Although the town itself is situated inland, it offers good access to some of the most popular tourist resorts, sandy beaches and secluded coves and bays of the north. Venture north and you will arrive at Portinatx, a great family friendly resort with three lovely beaches.
Things to Do in [locality]
The coast line is full of cliffs and lovely coves, such as Cala Xarraca, Cala de Sant Vicent, and Benirràs, which became very popular because of its hippie atmosphere and sunset drumming. All of these are great places to visit for a day trip, include the walk to them and you will be glad of the refreshing water for a swim at the end of it!
Location
North Ibiza, Ibiza