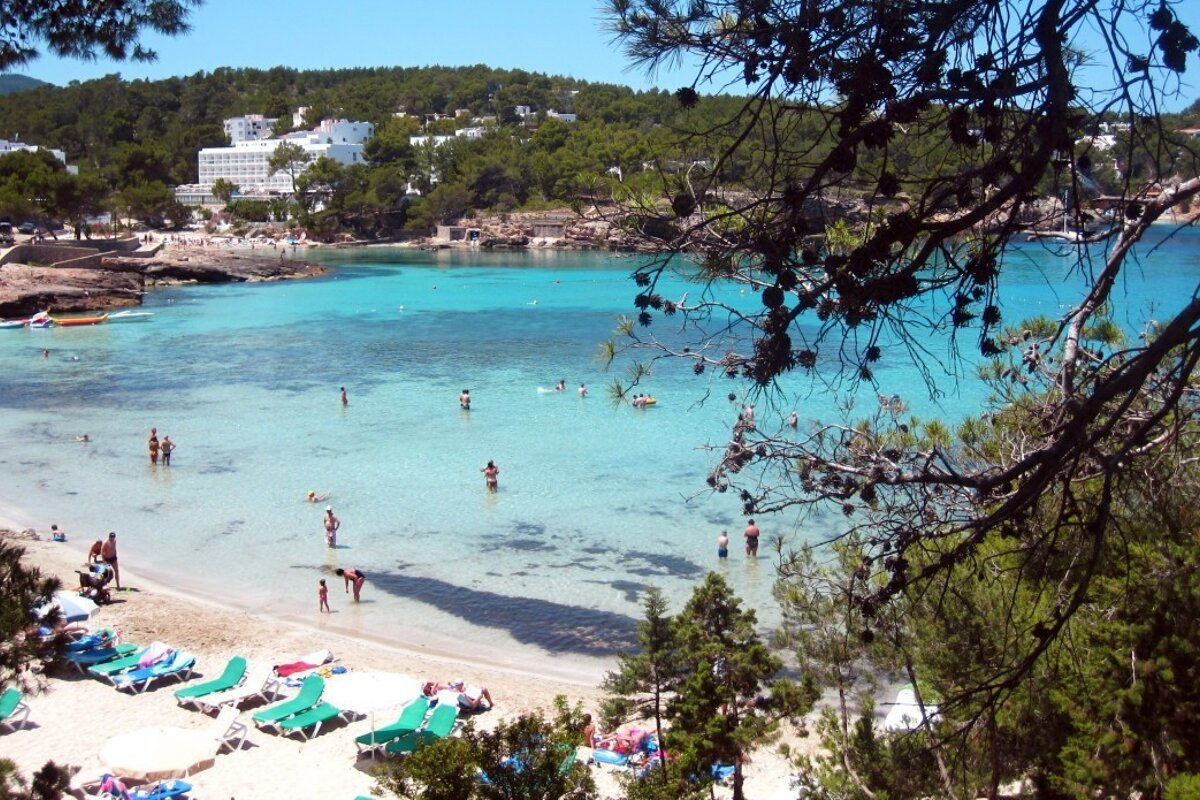 Portinatx, North Ibiza
Most northerly point of the Island & popular beach resort
The most northerly point of Ibiza is the town of Portinatx, 29km north of Ibiza Town. In a bid to attract tourists, the area has become quite developed.
There are three lovely beaches in the area, these can get quite busy during summer and you will find plenty to do including water sports. There are a wide choice of restaurants although not particularly Spanish in essence. This is very much a resort for package tourists and families, a place for convenience, activities and comfort all in one.
Beaches in North Ibiza
The beaches here have shallow waters stretching out for some distance, making them ideal for families with children. With plenty of waterspouts on offer and the perfect surrounding waters for snorkelling and diving there is something for everyone here!
Further south on the coast line lies the beach of Cala Xarraca, smaller and more secluded bay that offers a calmer atmosphere, turquoise waters and natural mud baths.
Things to Do in North Ibiza
The countryside and remoteness of Portinatx in one of its main attractions, with its dense forest and lots of lovely coastal trails to tackle it is a great place for the more adventurous traveller. If you're up for a challenge, pull on your hiking boots and take on the 10-kilometre cliff walk from Portinatx to Punta de Xarraca. It's one of the trickiest on the island but worth it for the views.
Nightlife in North Ibiza
Although it is not known for its clubbing night life and has no super clubs, there are still plenty of bars and restaurants on offer to give you a great night out! Kids a welcome more or less everywhere you go so it means you don't have to miss out on a night out. Most bars are fairly laid back, although there are certainly a few who will stay open late with a dance DJ on certain nights...make sure you check local fliers for details of any special events.
Location
North Ibiza, Ibiza