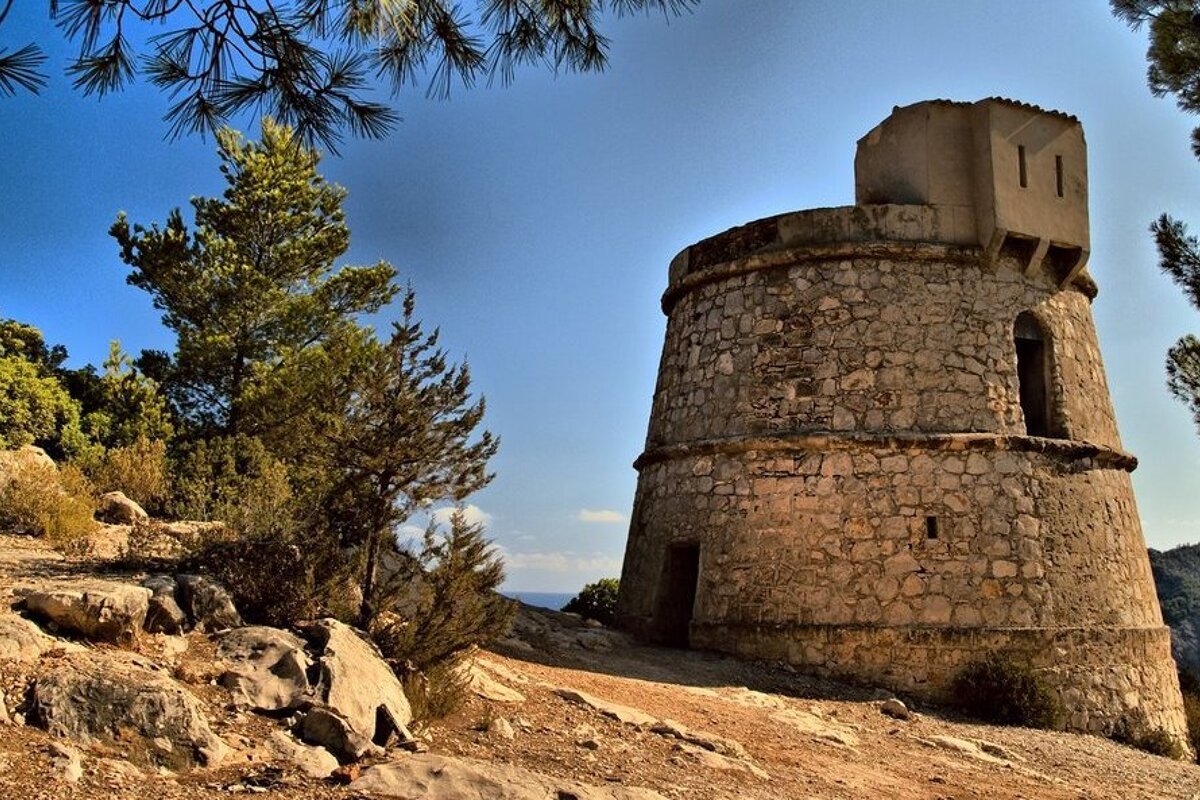 Torre des Molar (Balansat Tower), San Miguel
18th-century watch tower on the coast of Port de Sant Miquel
Part of the wide network of watchtowers that dot Ibiza's coastline, Torre des Molar, also known as Torre de Balansat or Torre de Sant Miquel is located 95 metres above Port de Sant Miquel.
It was finished in 1763 following a design by engineer Juan Ballester y Zafra. It has two floors and an upper platform, all joined by a stone spiral staircase embedded in the thick walls. The entrance is located on the first floor, and it was reached with a rope ladder although in the 20th century a new access was built.
The tower is open to the public and it boasts wonderful views over the islets of S'Illa Murada and S'Illa des Bosc, as well as Port de Sant Miquel and the Benirras coastline.
Visitor comments
"Amazing walk up to the tower, went there twice as enjoyed the quietness and nature. Bring your own picnic and stop by Utopia beach!" - Trip Advisor
"Great place with excellent view from the top. It is also good on sunset. Can be reached by car than about 500meters walk" - Trip Advisor
"Walking away from the port of San Miguel along the cliff path and then up the hillside to the watchtower. The building is an 18thC watchtower that you can climb up inside to look over the views of the northern coast. The trip is worth it for the views and a chance to climb a bit of history." - Trip Advisor
When to come
The tower is always open.
Location
San Miguel, Ibiza