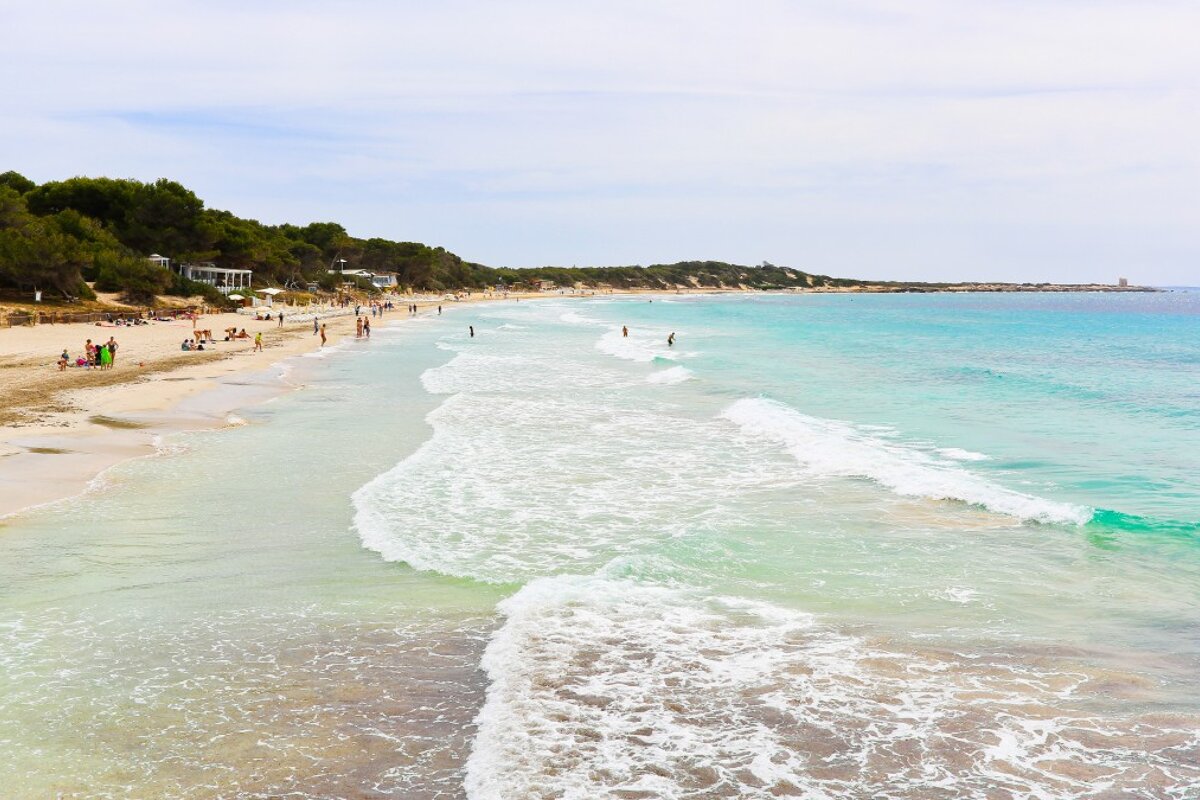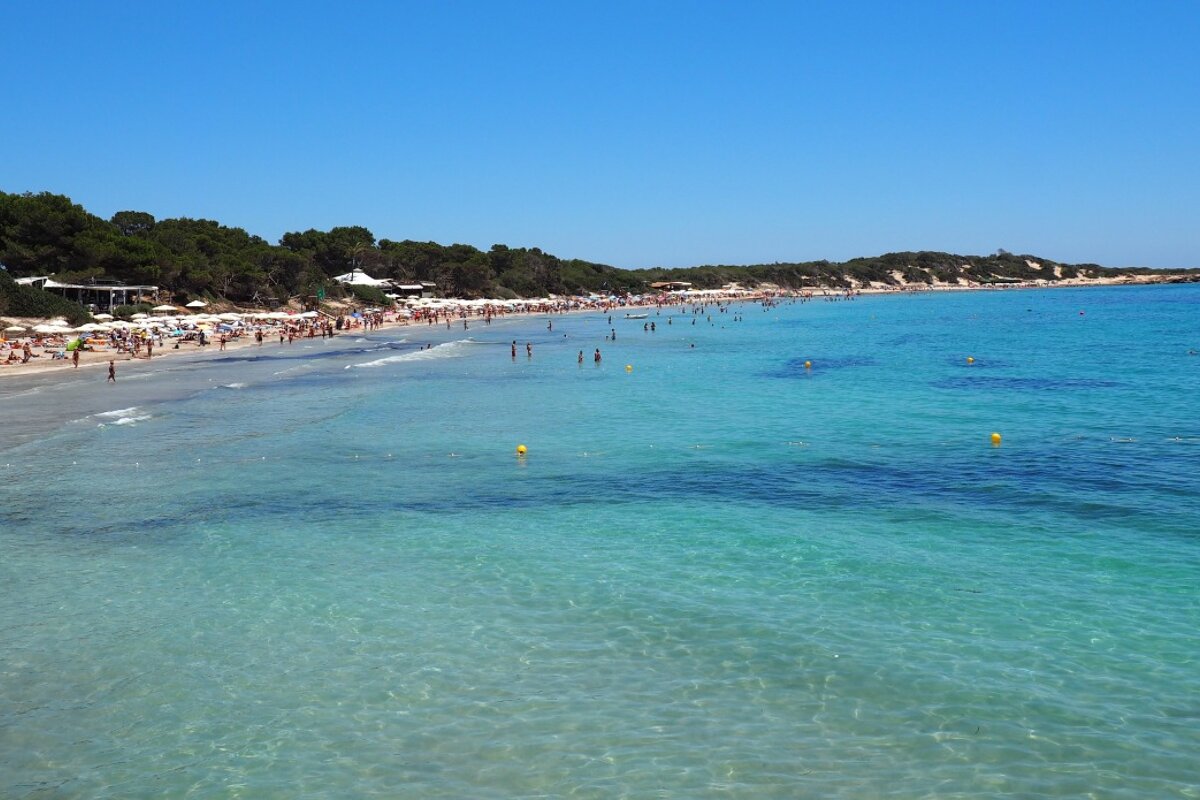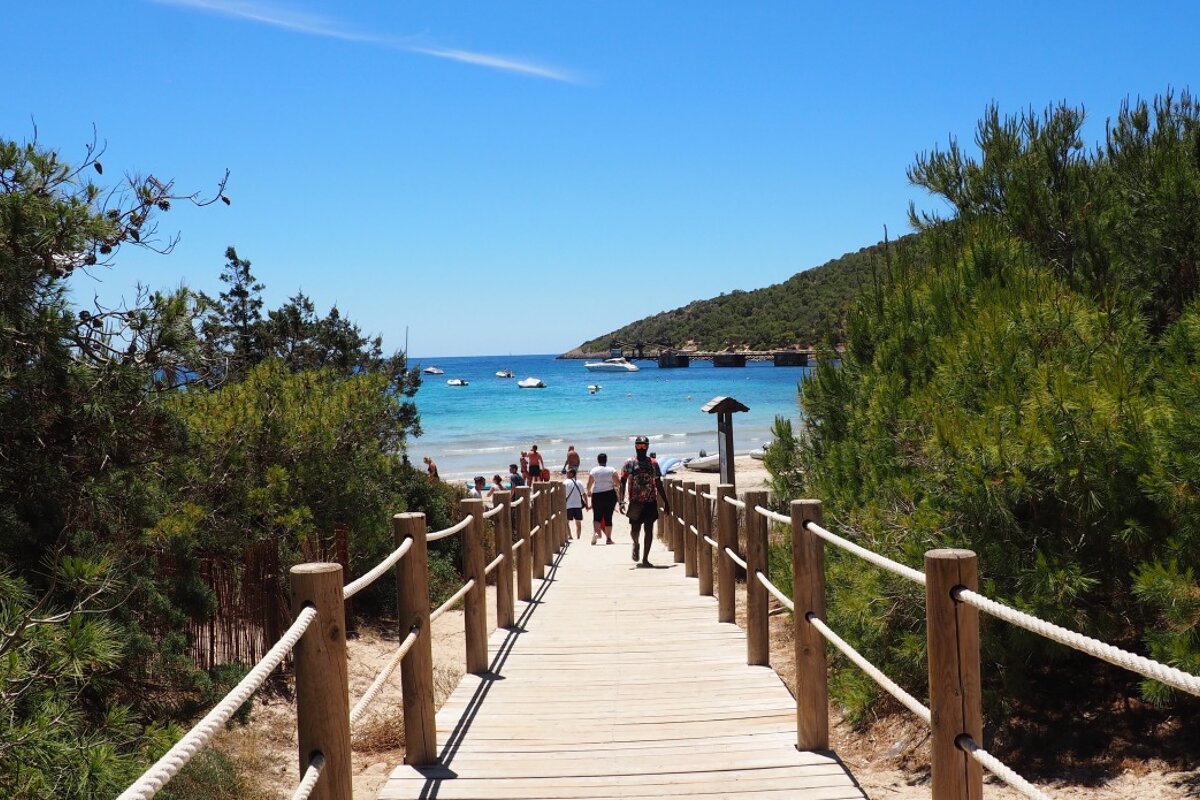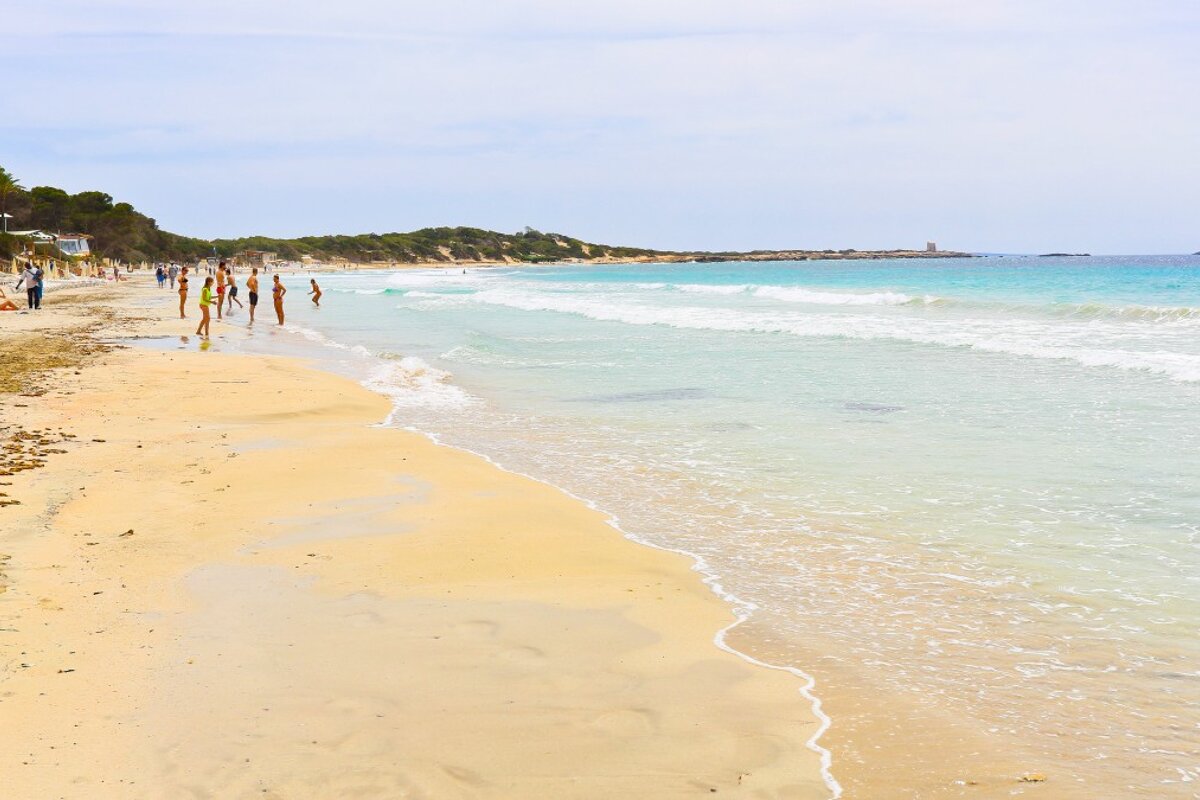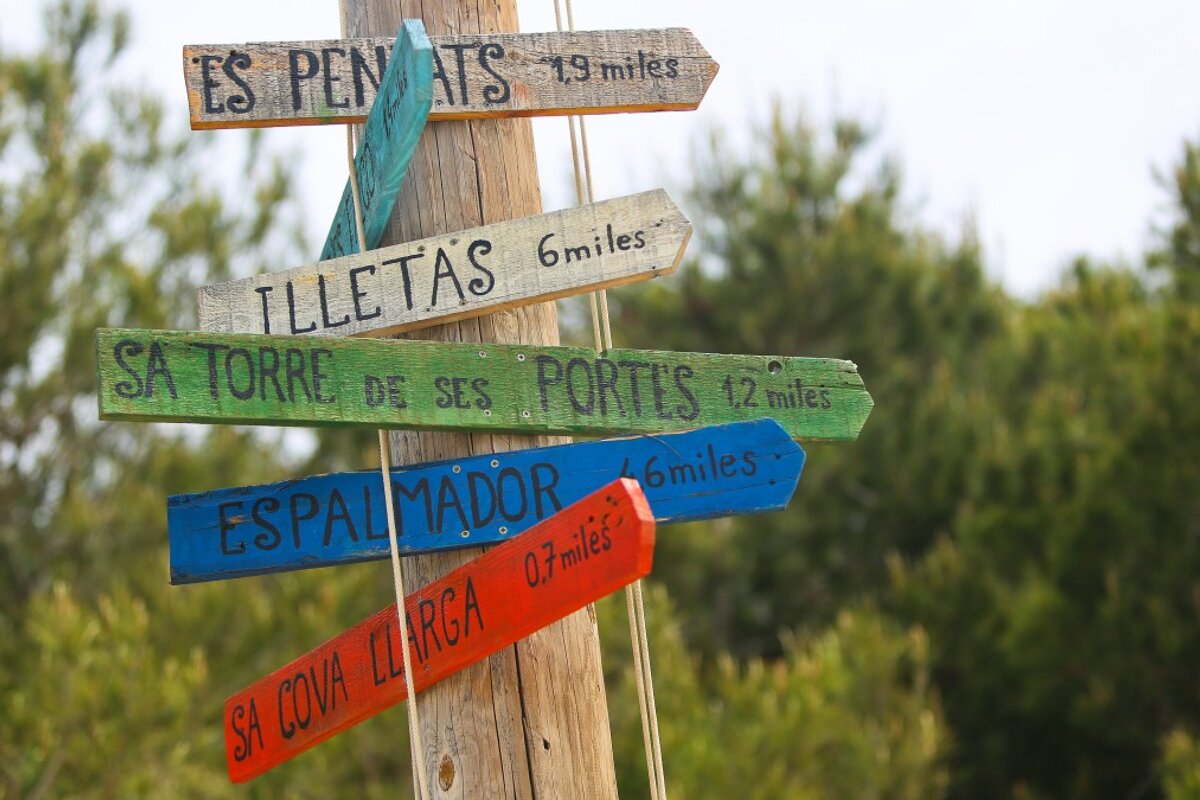 Las Salinas Beach, South-East Ibiza
Celebrity spotting & living the high life on the south east coast
Through the salt flats you enter the beautiful sandy beach of Salinas.
This is the beach to come to and people watch, as you have an eclectic mix of bathers including the heel wearing fashion divas (yes even on the beach), hippies, nudists and celebrities. There is something for everyone here though, as there are also peaceful areas in-between the beach clubs to quietly relax in. The sea is beautiful for swimming and there is a hut for hiring some pedaloes and catamarans.
Having recently cleaned up its act, Las Salinas has now been awarded the FEE Blue Flag Award and has consistently held this since 2011. They have been given this status again in 2014.
Read our review of the beach here.
Beach Bars & Beachclubs in Ibiza
There are lots of beach clubs including Jockey Club and Sa Trinxa, the latter is where things get really into the party spirit.
Water Safety & Clarity
The sea is beyond doubt this beach's best asset; crystal clear, sandy underfoot and it's shallow and calm to enter. Wooden walkways make for easy access onto the sand, lifeguards are stationed along the beach
Beach Quality
The sand here stretches out in a long wide curve and is silky soft and white.
Watersports Nearby
If you're after more than just a swim the Salinas sailing school has got you covered; they offer lessons and rentals of wind surf, paddleboards, kayaks and catamarans and also book excursions to get you out there on the open sea.
Location
South East Ibiza, Ibiza