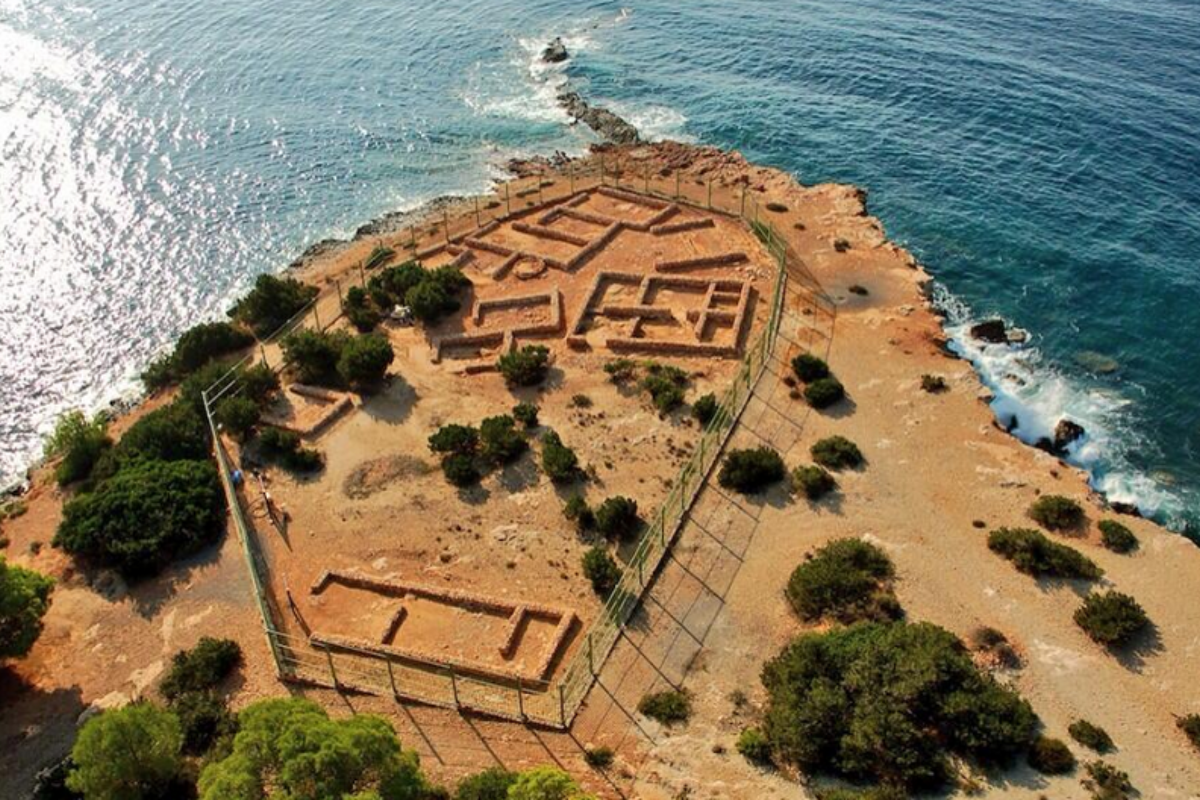 Sa Caleta (Phoenician Settlement), South Ibiza
Evidence of initial settlement in Ibiza on the rocky coastline of the south
Sa Caleta was the first settlement of the Phoenicians in the 8th century BC. Evidence shows they settled here for around 50 years before relocating to Eivissa and abandoning Sa Caleta forever.
Excavations here didn't start until the 1990s when scientists discovered the foundations covered an area of 10 acres. Evidence of metal work, iron work and even the layout of houses can be seen at these ancient remains.
A factor in the choice of the location was its proximity to the natural salt marshes of the island. The Phoenicians exploited this valuable natural commodity. The shallow pools of seawater within the marsh evaporated under the hot summer sun enjoyed by the island, leaving a gleaming crust of salt crystals. The Phoenicians collected these deposits and so began the first commercial enterprise of the island.
The origins of the settlement date back to the late 8th century BC. However, it may initially have been a seasonal base for economic and geographic expeditions in the Pitiusas (Ibiza and Formentera), as well as for exchanges between the south and the eastern and north-eastern coasts of the Iberian Peninsula. Around the year 600 BC the settlement was abandoned, probably because the inhabitants of Sa Caleta moved to the Bay of Ibiza.
The urban structure of Sa Caleta is based on narrow streets and small communal squares, where ovens for the use of the whole village were located. Many of the communal and domestic hearths were used for the smelting of galena in order to obtain silver, although the inhabitants of Sa Caleta also procured iron and bronze.
A UNESCO World Heritage Site, this area is visible to tourists exploring the coastline but is fenced off so that this delicate archaeological site cannot be disturbed.
Location
South Ibiza, Ibiza