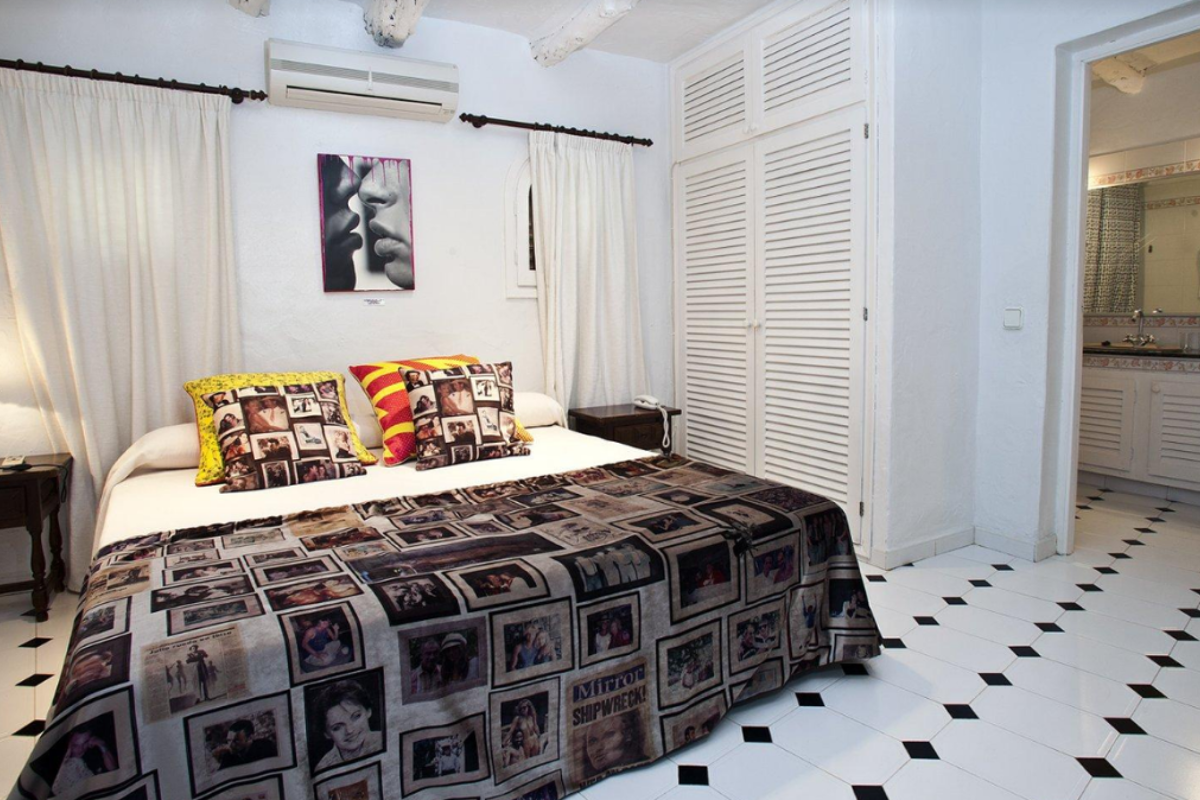 © Ibiza Rocks House at Pikes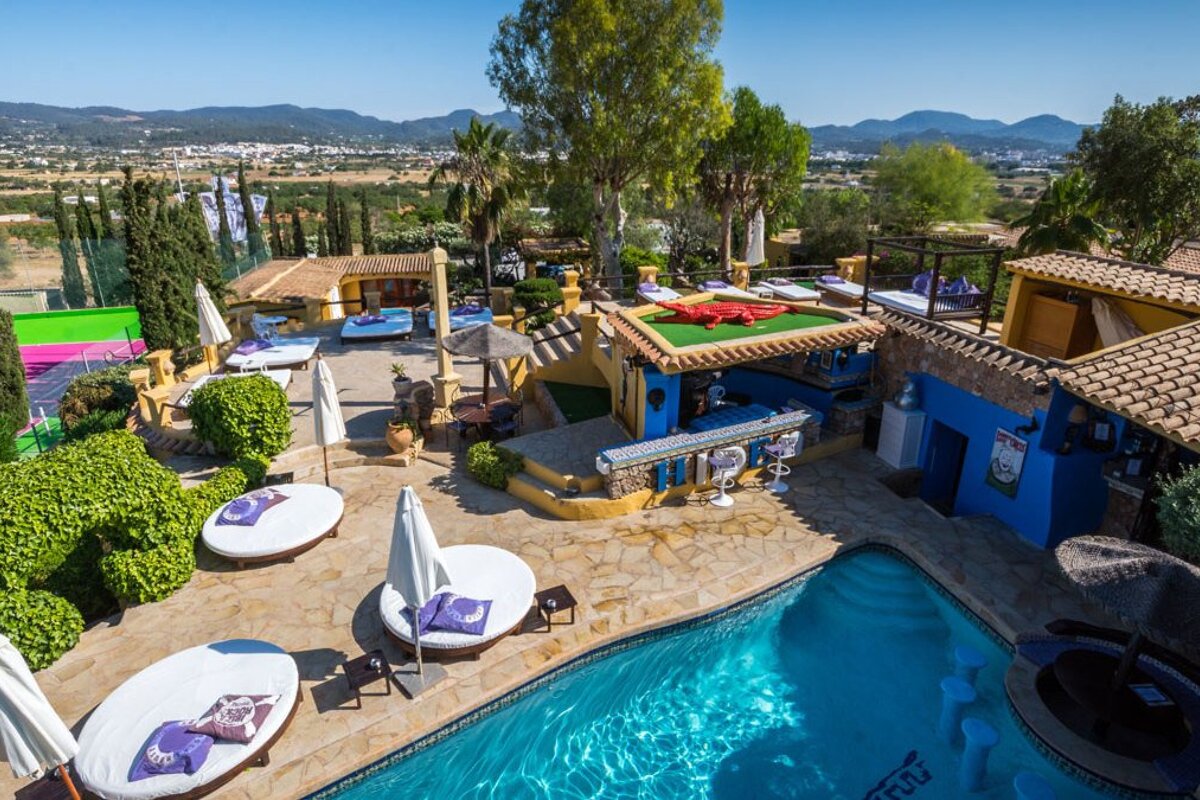 © Ibiza Rocks House at Pikes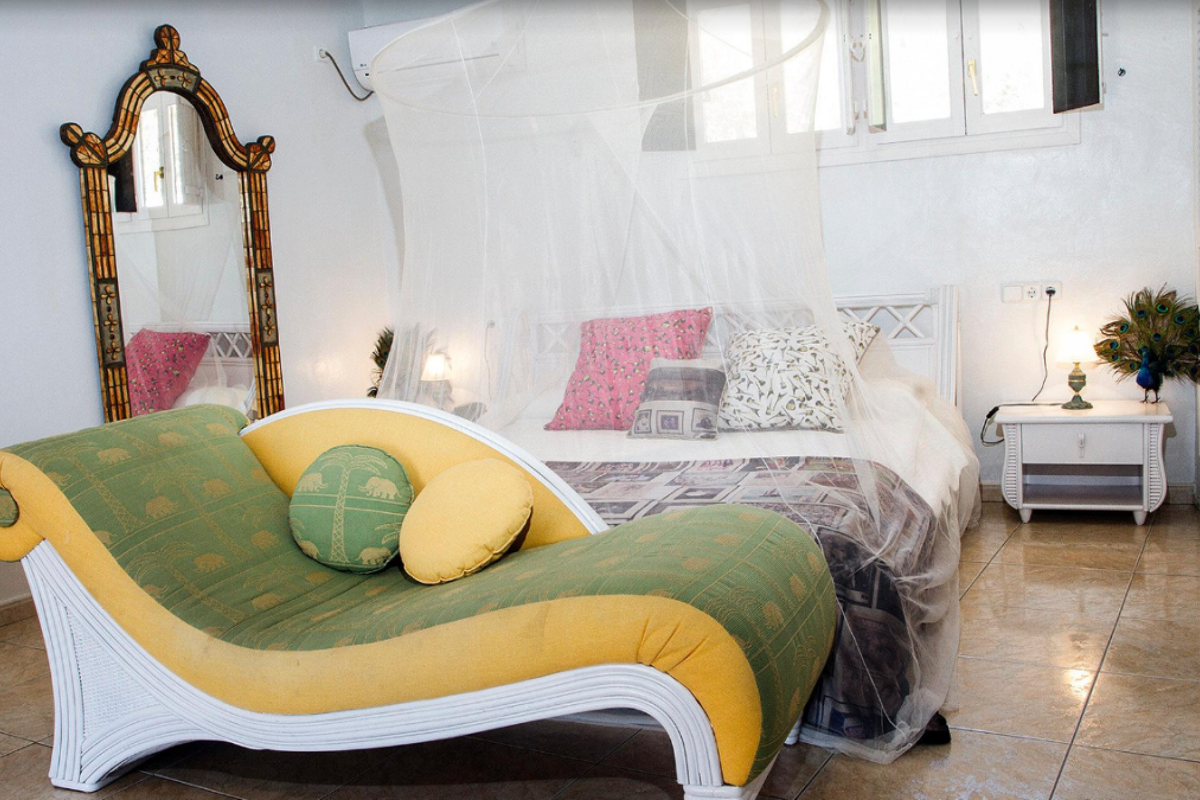 © Ibiza Rocks House at Pikes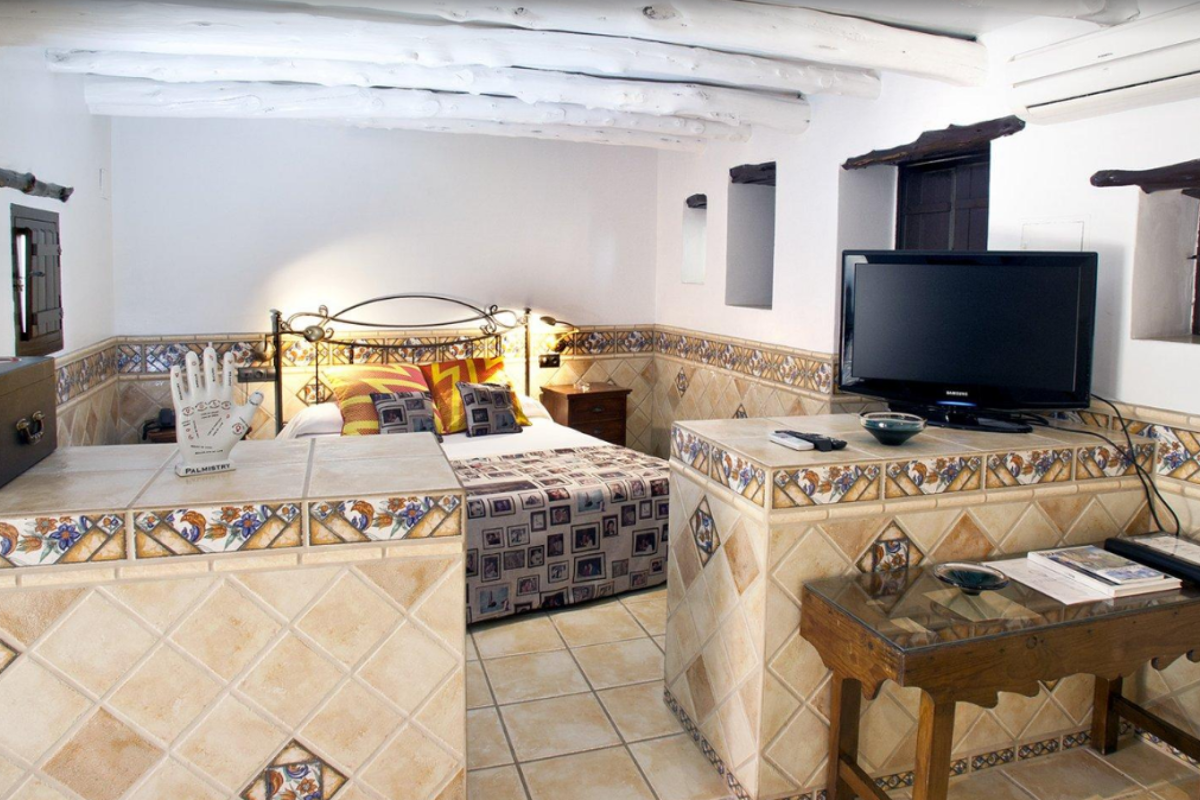 © Ibiza Rocks House at Pikes
© Ibiza Rocks House at Pikes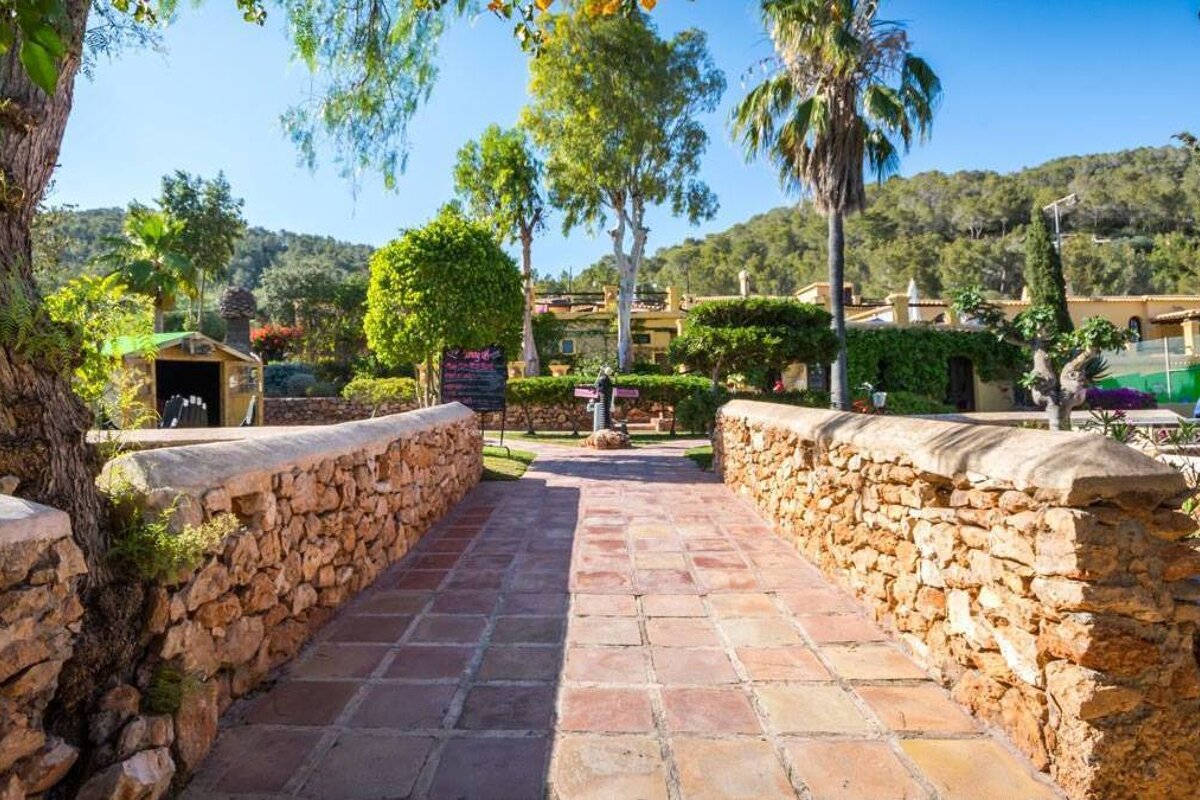 © Ibiza Rocks House at Pikes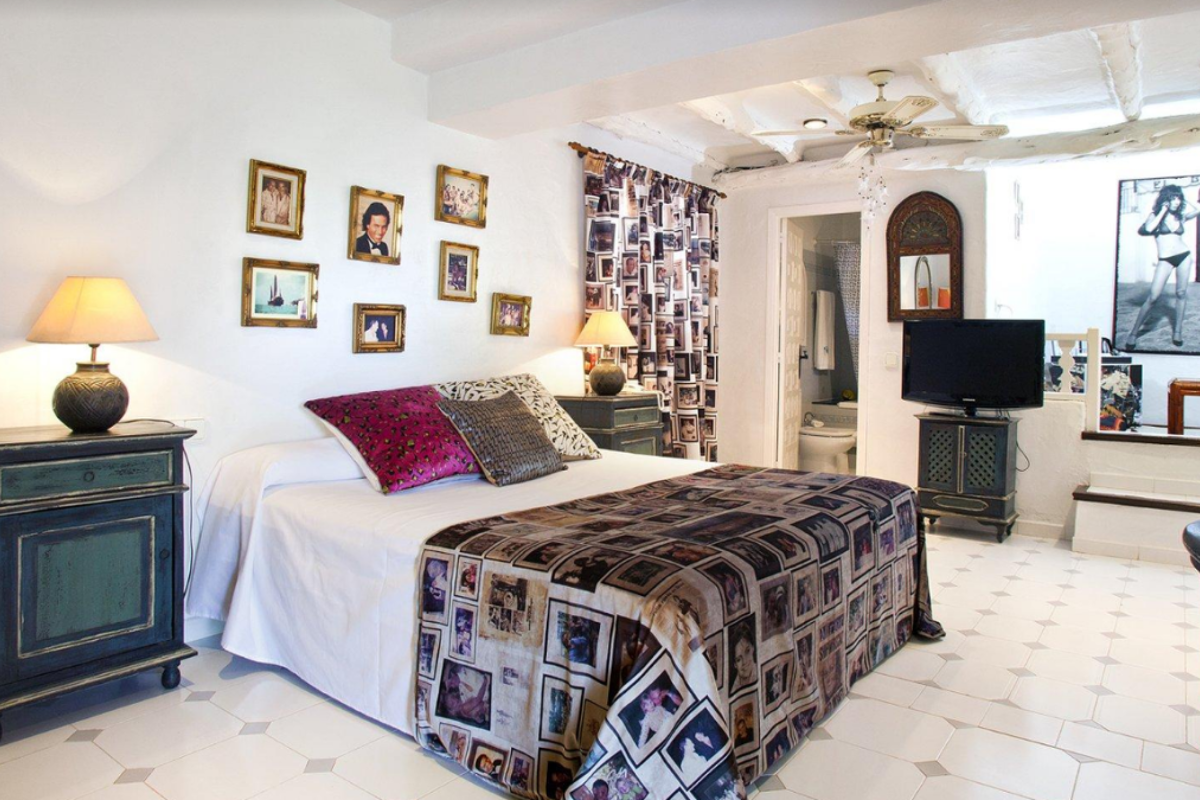 © Ibiza Rocks House at Pikes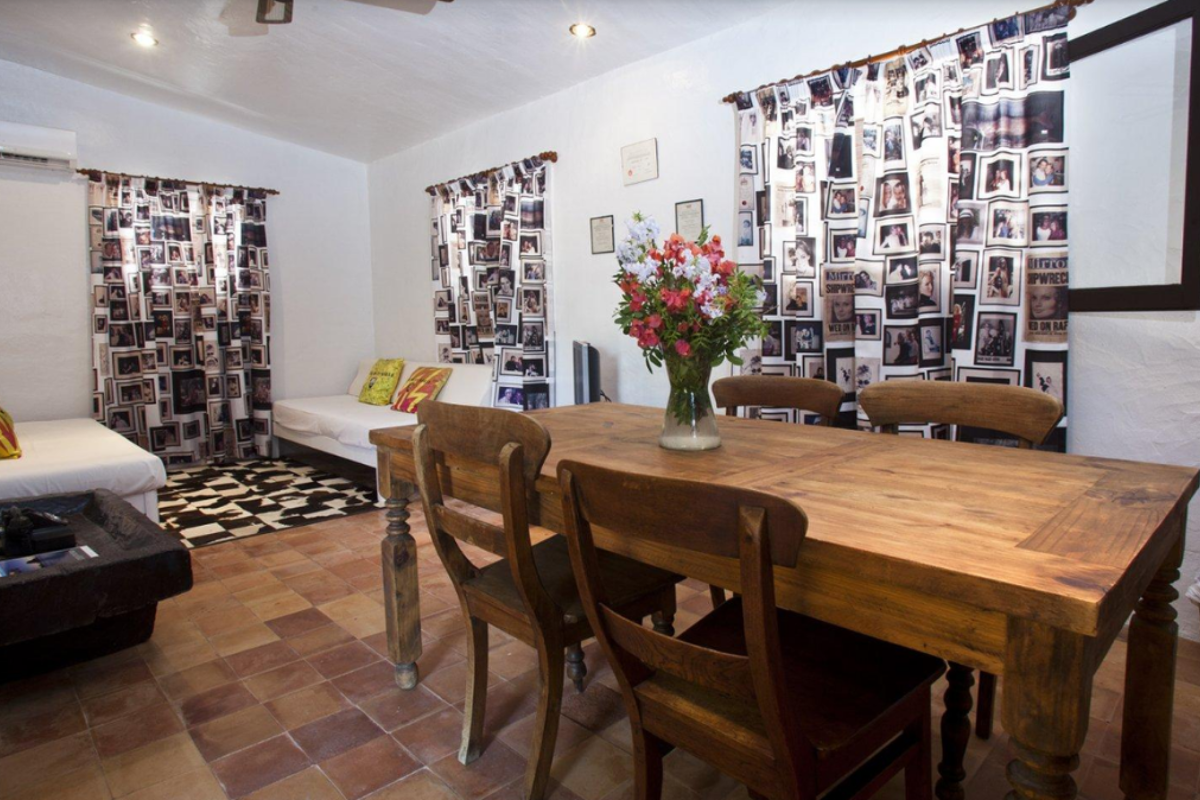 © Ibiza Rocks House at Pikes
Pikes Hotel, San Antonio
Infamous Rock'n'Roll boutique hotel outside San Antonio
This hotel is steeped in music history. The house was the film set for Wham's "Club Tropicana" video and the exclusive party retreat for the rock and roll elite of the 80s, including Freddy Mercury who hosted his legendary birthday bash here in the Marrakech suite.
Named after its founder and all round party legend Tony Pike, this is a luxury boutique hotel with a destination bar and restaurant, in a 500-year-old Ibizan house set in mature gardens looking over the countryside.
With 25 rooms this boutique hotel has a chilled and relaxed vibe during the day and a decadent feel after dark. Each room is unique in lay out and style and has its own history.
The hotel also has a pink tennis court, jacuzzi and a variety of fitness and yoga lessons offered in the "Rockovery tent", a space specially designed to cure hangovers.
Reviews
355 verified reviews by
Worth knowing
The hotel is open from May to October.
The Bar
Freddie's Bar & Discotheque is a legendary spot to party, named after Freddie Mercury. Open 24/7, and complete with dressing up box and private outdoor terrace this is the perfect party house.
The Restaurant
Room 39 is the hotel's restaurant which serves modern classics with a rock'n'roll twist. The short but varied menu features contemporary British food prominently and includes some vegetarian options, plus daily specials. Sunday, of course, is Roast day! Open from 19:30 to 23:30.
Visitor comments
"Along with the staff the food, atmosphere and quirkiness of this tucked away spot has to be experienced to be believed."- Trip Advisor
"What can I say but yet again excellent service by reception who warmly welcomed us back and remembered us." - Trip Advisor
"The food, cocktail menu and room were fantastic. The all around vibe of the place is truly unique." - Trip Advisor
Location
San Antonio, Ibiza