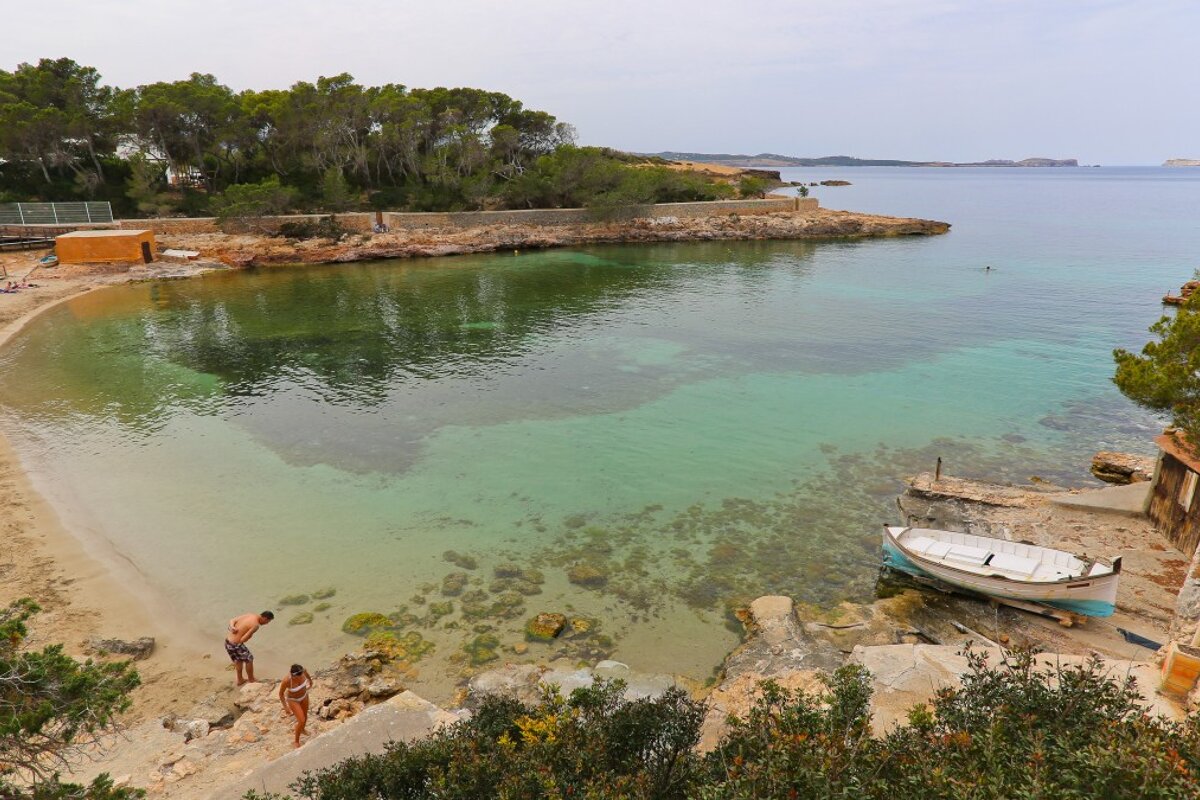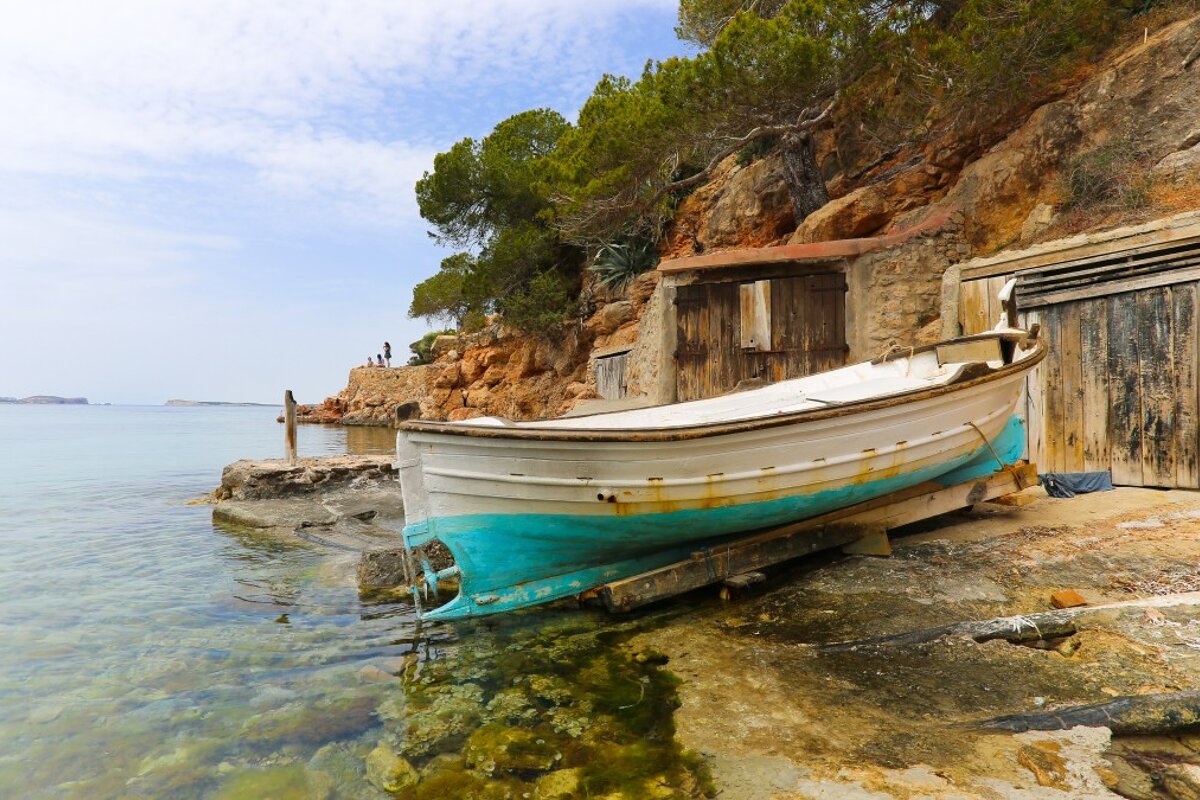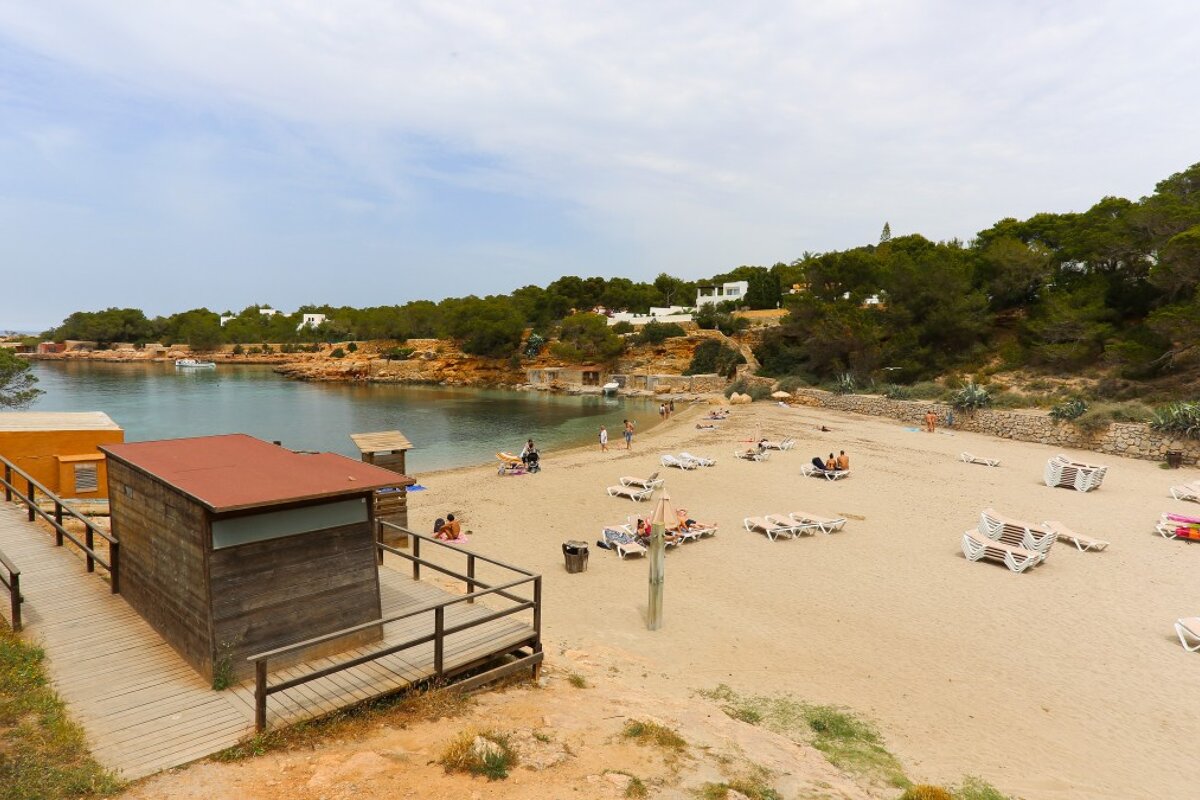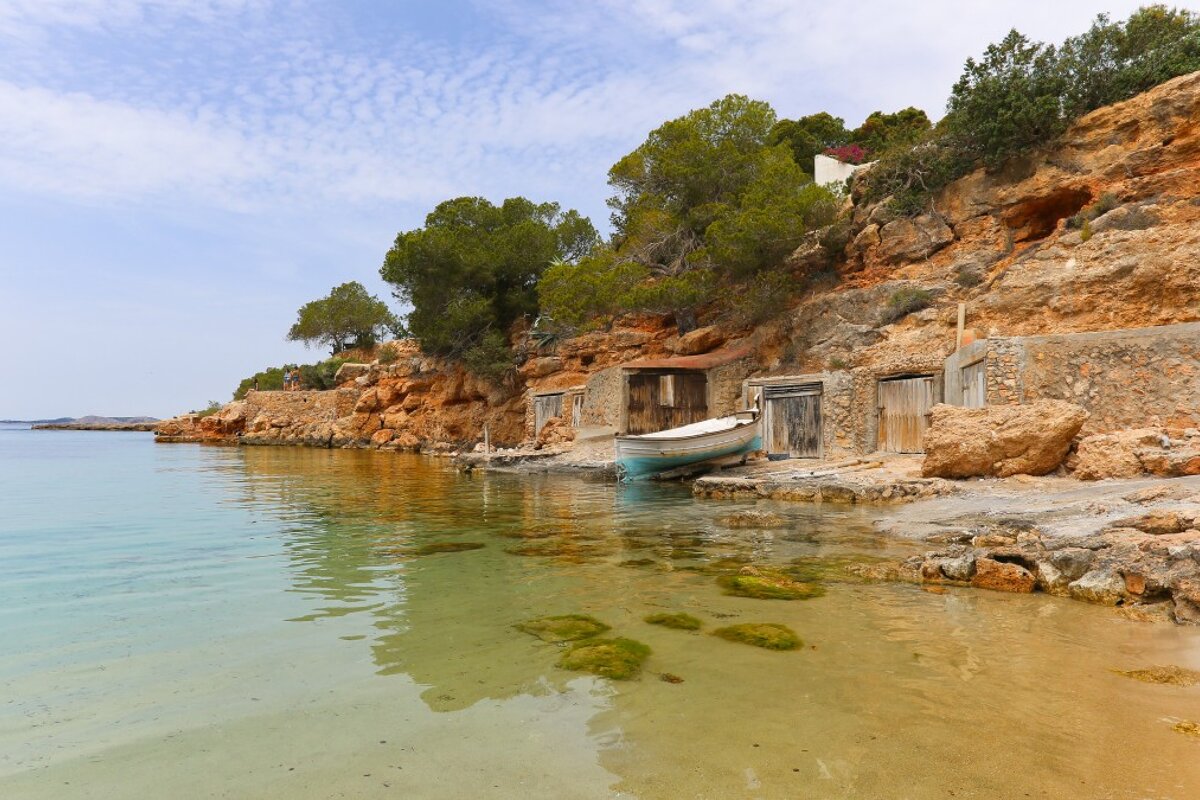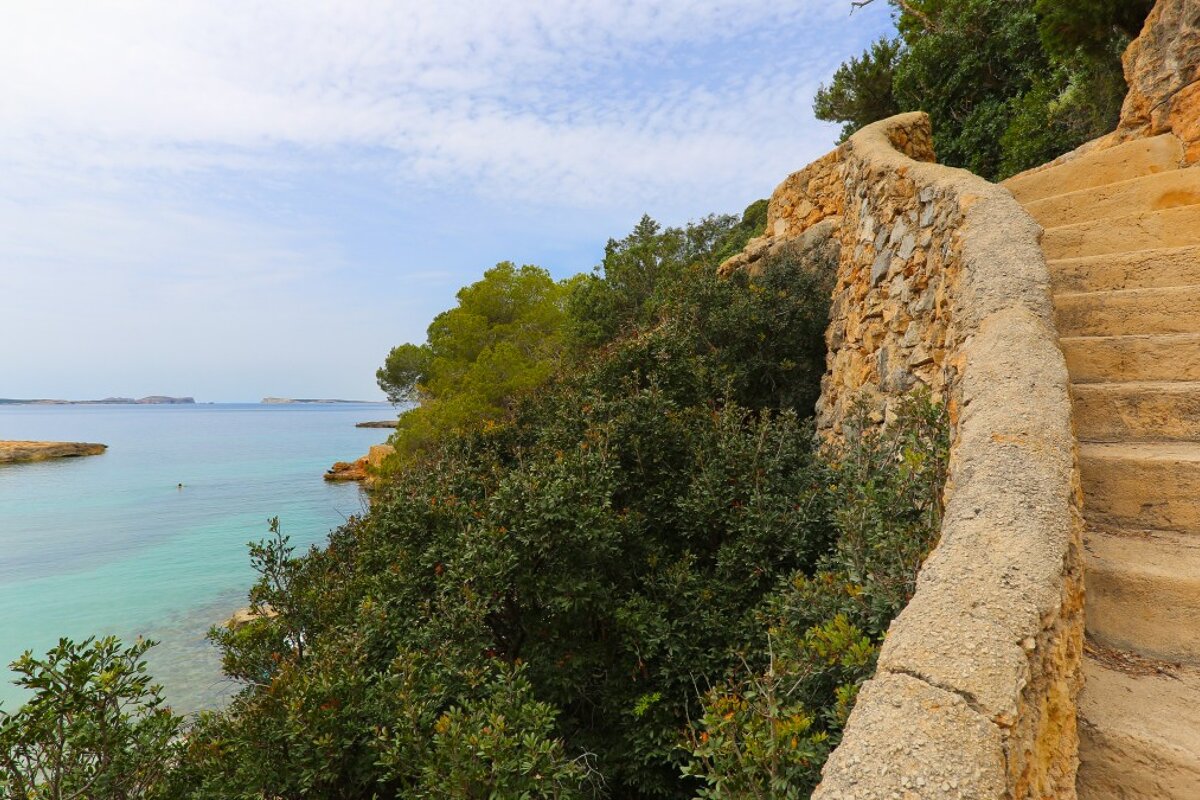 Cala Gracio Beach, West Ibiza
Idyllic beach on the west coast with plenty of activities for a great family day out
Just 2kms and a short walk from the lively resort of San Antonio is the beautiful beach of Cala Gracio.
It's 80 metres long and its fine white sand and clear waters attract high crowds in the summer. The coastline is fairly developed here with plenty of bars and restaurants. If you are staying in San Antonio though, this would be a great day trip. The water here is shallow and perfect for swimming, and with the rocky coastline you will find it a good place to snorkel as well. Boats and yachts will moor further out so you won't have to negotiate your way past those as you swim.
Read our review of the beach here.
Beach Bars & Beachclubs in Ibiza
Setting & Location
Not far from the town of San Antonio this beach is in a sheltered cove. You pass a selection of apartments and hotels on your way to this beach but despite it being in a seemingly built up area this beach feels very remote.
Water Safety & Clarity
The clear and calm water stretches out quite far in this narrow cove and the swimming and boating areas are clearly marked making for a good swimming and snorkeling spot. Lifeguards are on duty here during the busy summer months.
Beach Quality
The sand is soft, white and deep! Perfect conditions for a day on the beach. The beach is strangely shaped, being basically a crescent shaped cove around the waters edge but with a funnel shape leading back from the water into the trees. This enables the beach to have several lines of sun loungers and parasols along the waterline and still have plenty space behind for others to set up camp, progressing all the way back into the trees where you can set up in the shade and where one well prepared beach goer set up his hammock and tent.
Watersports Nearby
Paddling, snorkelling, exploring the rocky coastline and basically just lazing around and having a lovely day out!
Location
West Ibiza, Ibiza