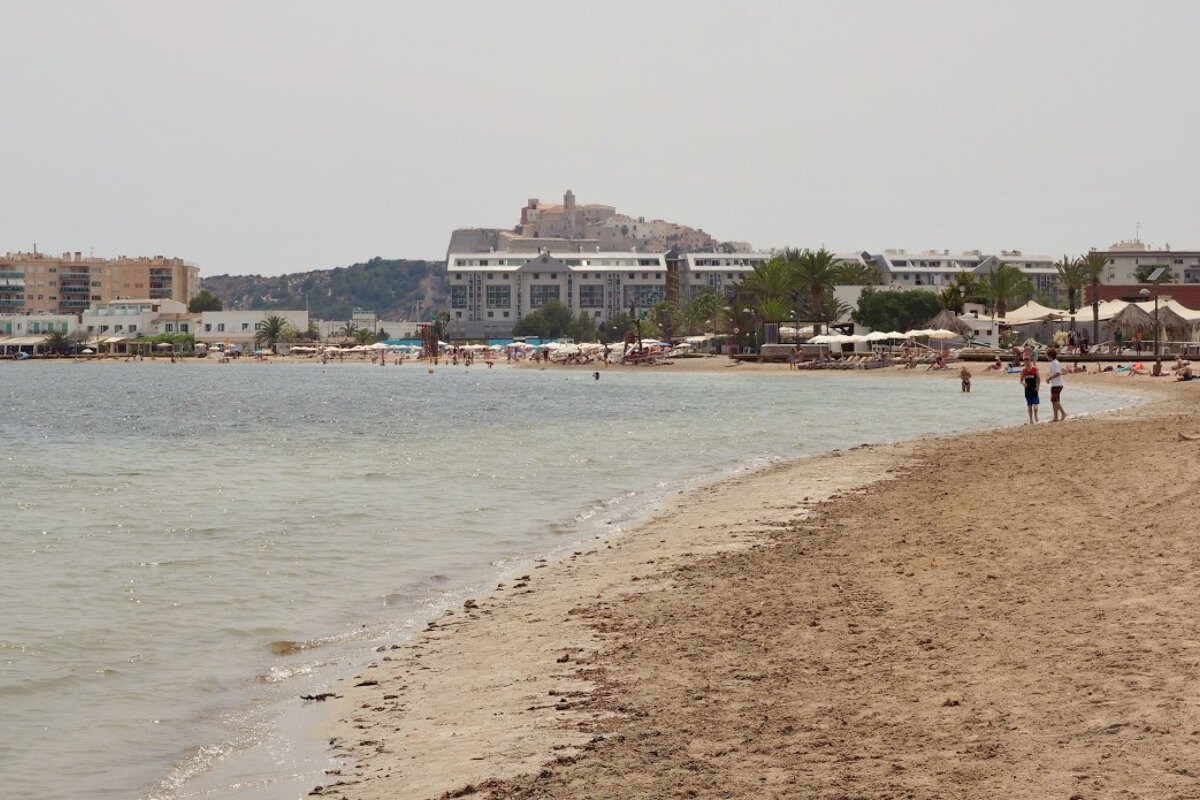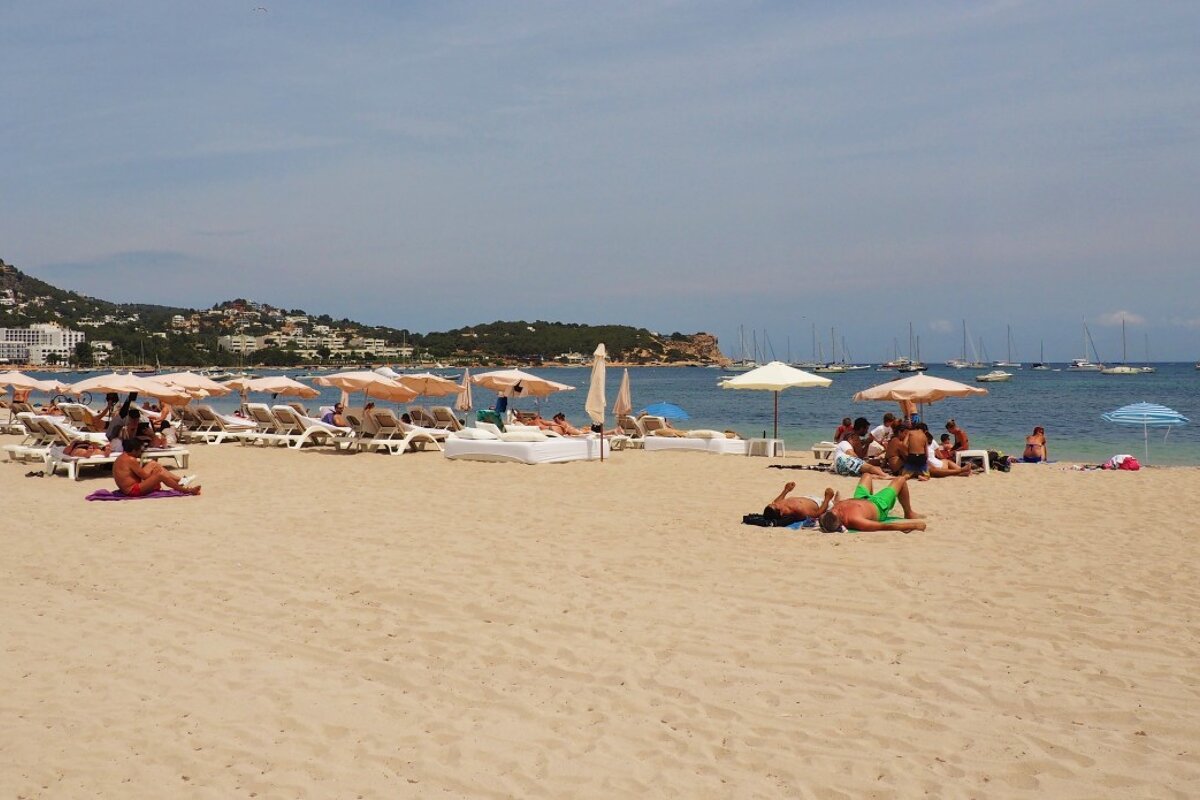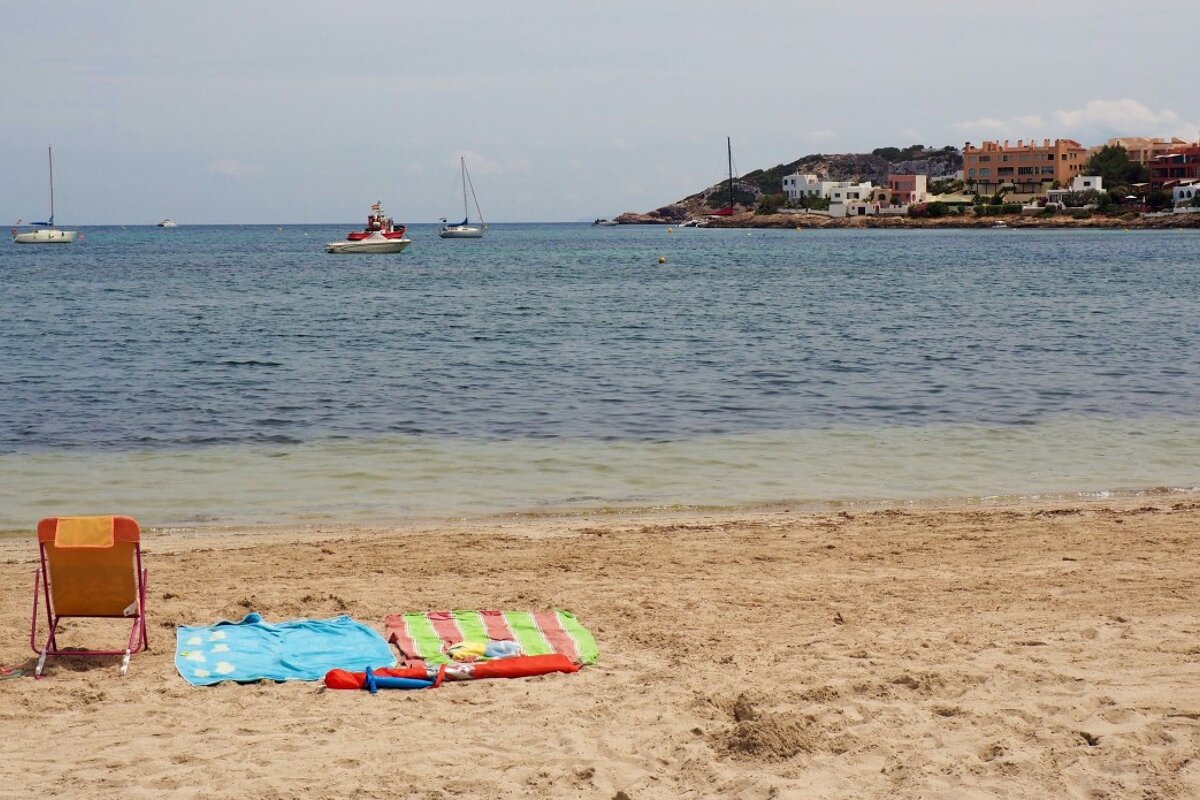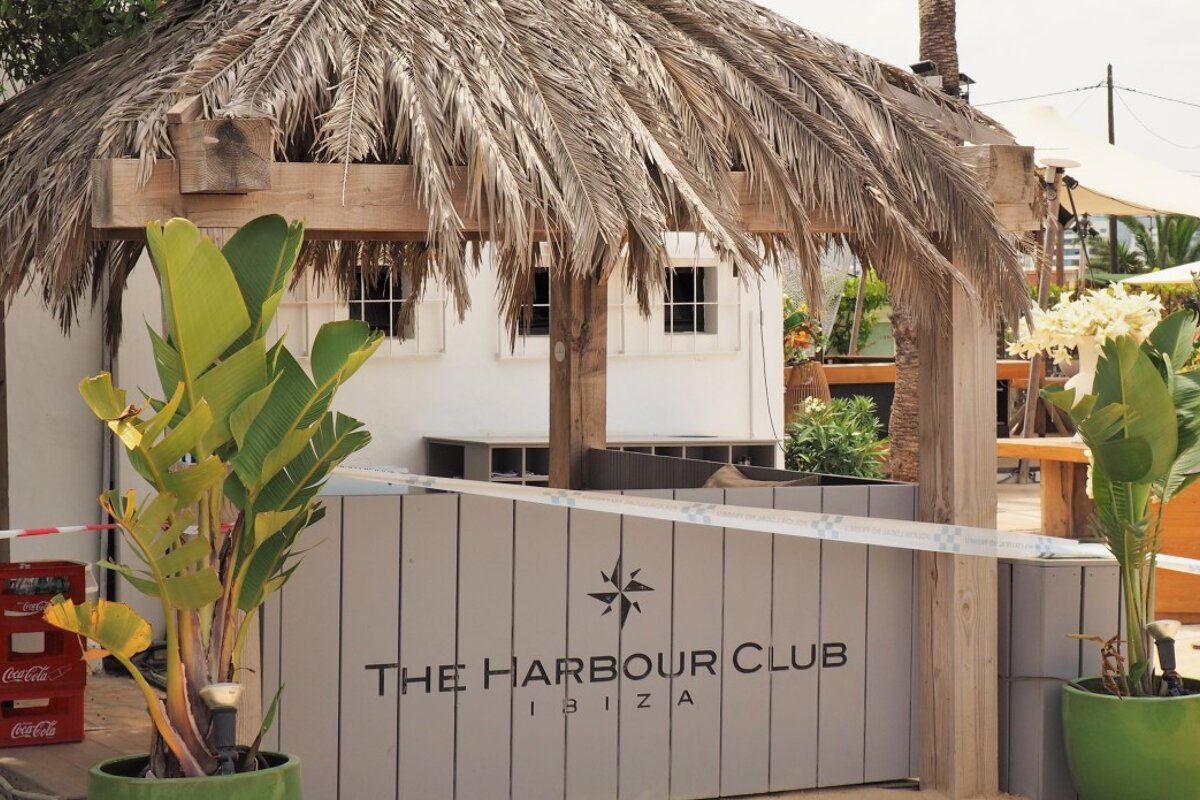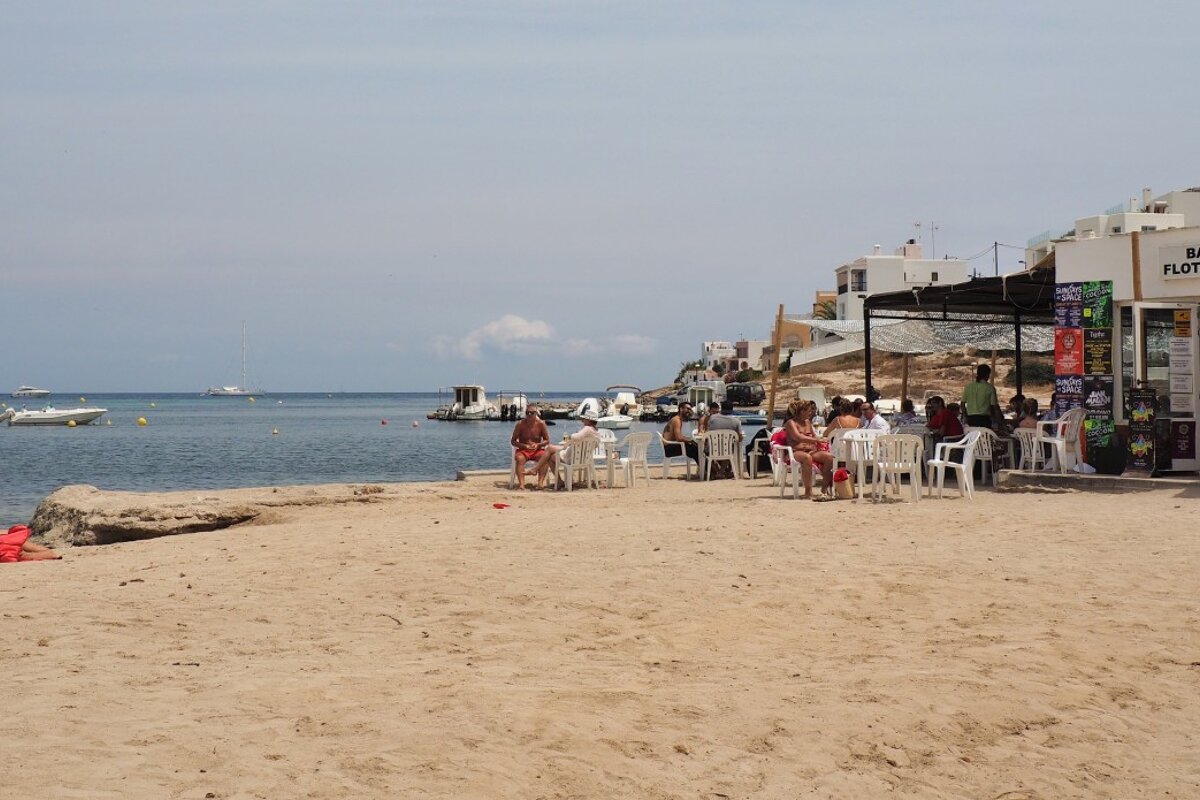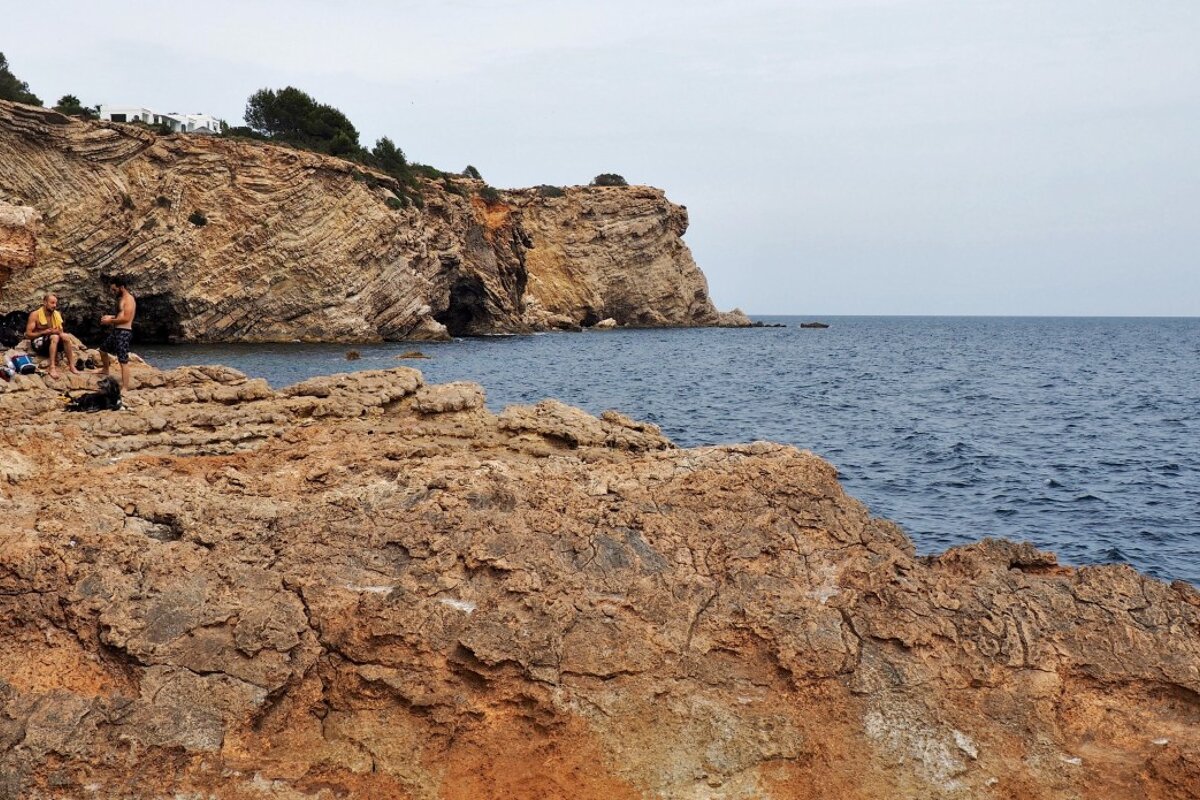 Talamanca, South East Ibiza
Popular family beach resort just to the north of Ibiza Town
The ideal place for families to enjoy a pleasant beach with plenty of facilities and calm and tranquil waters, ideal for bathing.
Quieter than many of the other resorts in Ibiza, especially San Antonio and Playa d'en Bossa, it also helps that there are no towering hotel buildings along the beach. The other reason that Talamanca stands out from many other areas is that it is open all year round. Probably due to the proximity of Ibiza Town.
There is no real town to Talamanca, what was probably once a defined and separate place to Ibiza town has been developed to the point where the border between the two is invisible. Now what is defined as 'Talamanca' is the resort area directly bordering Talamanca beach and possibly part of the marina promenade back to Ibiza town.
Talamanca has everything you need for your holiday, a well equipped resort town it is also an easy walk to the biggest town in Ibiza, you cant fail to find everything you need. Tourist information centres are dotted around and are extremely knowledgeable and helpful.
Sights & Attractions in [locality]
The beach itself and all the sights available in nearby Ibiza town are Talamanca's main draws but it's also well worth hiking the coastline to the north of the beach for the dramatic scenery, rugged coastline and beautiful remote landscape, surprising this close to busy Ibiza Town.
Botafoch Marina is located at north end of Ibiza Towns harbour between the main town and Talamanca. It's extremely exclusive so well worth a wander and a nosy at the millionaire's yachts. At the end of the marina is Botafoch peninsula tipped by a lighthouse and home to Ibiza's main ferry terminal.
The marina promenade that connects Ibiza Town to Talamanca is also a lovely place for a wander, bordered on one side by gleaming yachts and the other by equally gleaming restaurants, bars and hotels. The promenade itself is lined with children's playgrounds and open air gyms making for an enjoyable walk full of people watching opportunities. Make sure you stop for a look at the
Boas de Ibiza building with its rainbow balconies, one of Ibiza's most photographed buildings.
Also bordering Talamanca beach is the ancient area of Ses Feixes, what looks like a scruffy area of greenery surprisingly undeveloped in the midst of this urban area is, in fact, the protected zone of Ses Feixes, what was once the vegetable garden for Ibiza town. Of Moorish creation and featuring innovative use of irrigation systems, Ses Feixes is a piece of Ibizan history still growing before your eyes, worth a visit especially since admission is free.
Beaches in [locality]
Talamanca is best known for its beach a 2km stretch of beautifully soft white sand popular with families due to its easy access, and soft gentle sea gradient. The beach has every amenity you can think of including excellent disabled facilities. Bars and restaurants line the sand and the view back towards Ibiza town with its marina and Old Town atop the hill make for a beautiful sight.
Things to Do in [locality]
The beach is bursting with watersports opportunities and rental shacks offering kayaks, paddleboards and boats. Ticket stands also abound offering you the chance to book onto any number of boat trips, ferrys and guided tours going all over the island. The road from the beach to the main town is lined with car and moped rental outlets and again stalls selling trips, tours and disco tickets.
Dining in [locality]
Along the beach you have endless restaurants to choose from each featuring fresh seafood, authentic sangria and seats with your toes in the sand. Bar Flotante is one of the best known and the huge luxury Harbour Club beach club is hard to ignore. The further north you walk the quieter the places get and when you run out of sand you'll find some lovely options that are often never found by beach-goers.
Walking back to Ibiza town you have an endless array of restaurants along the marina promenade, research ahead of time or just walk until one takes your fancy.
Nightlife in [locality]
All the nightlife you could want is at your fingertips in Talamanca, the beach has bars and restaurants some offering live music and shows in the evenings. The walk to Ibiza town is lined with more bars as well as some clubs including the iconic Pacha – the only club in Ibiza to stay open year round. Ibiza town's port area is a 20 minute walk away with plenty of nightlife including the famous Carrer de Verge Ibiza's famous gay strip. Anyone wanting to head to the super clubs of Amnesia, Privilege, Space etc can find buses and taxis running all night to each of them.
How to get to [locality]
This suburb of Ibiza town lies just to the north of the main town alongside and beyond the large marina area. Access is easy, via car follow signs for Talamanca beach from anywhere within Ibiza town or when coming South from Santa Eularia or across from Sant Antoni. To walk Talamanca lies 20-30minutes from Ibiza's port.
Location
South East Ibiza, Ibiza