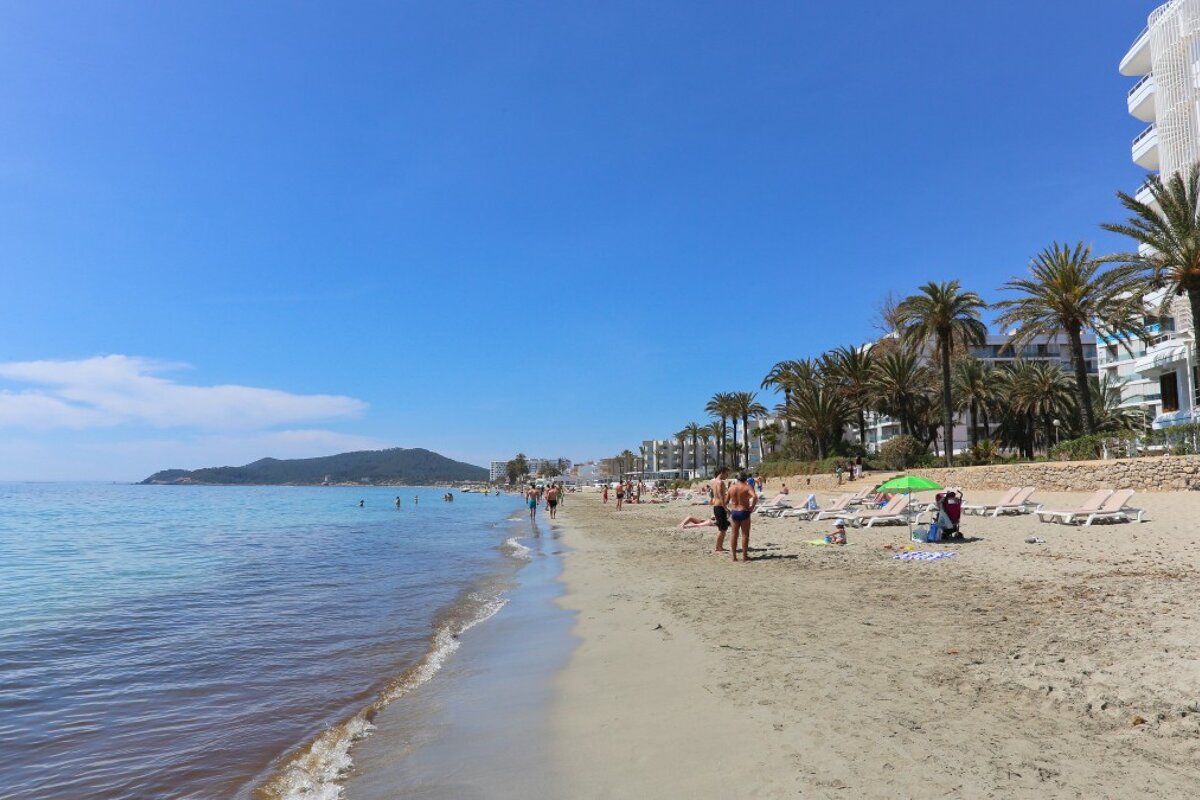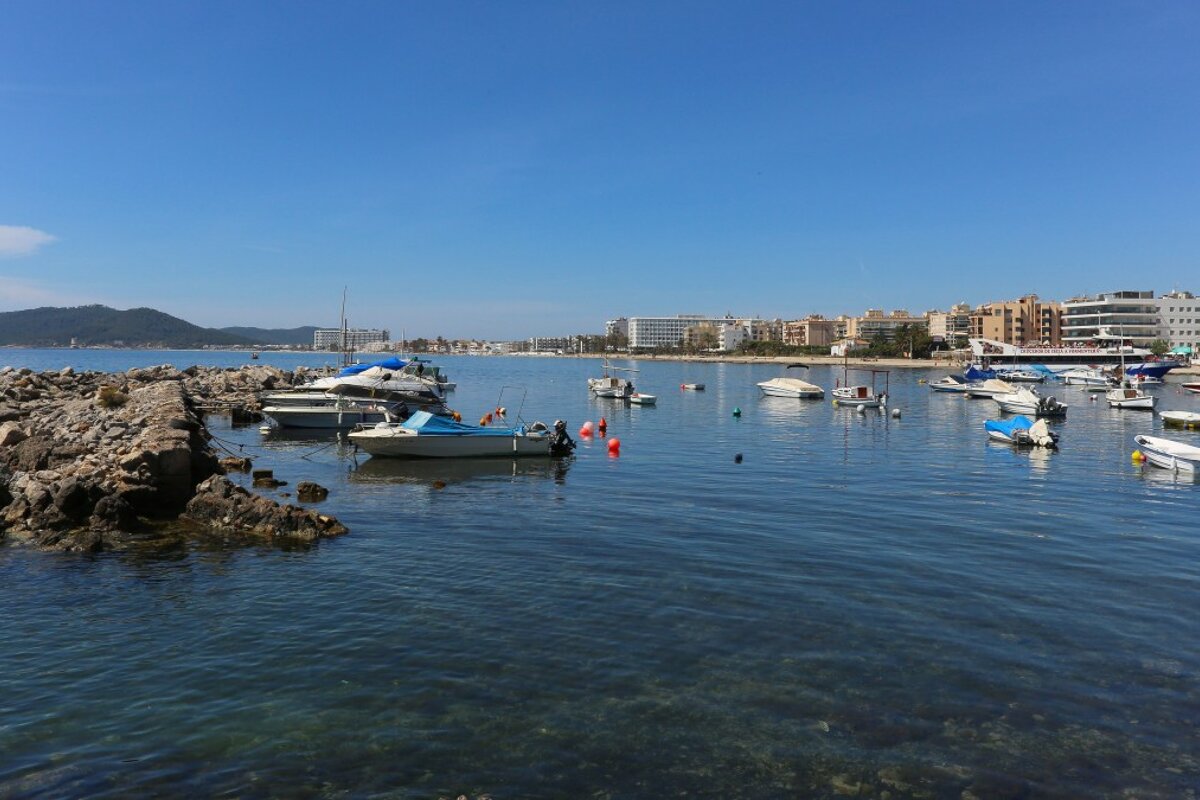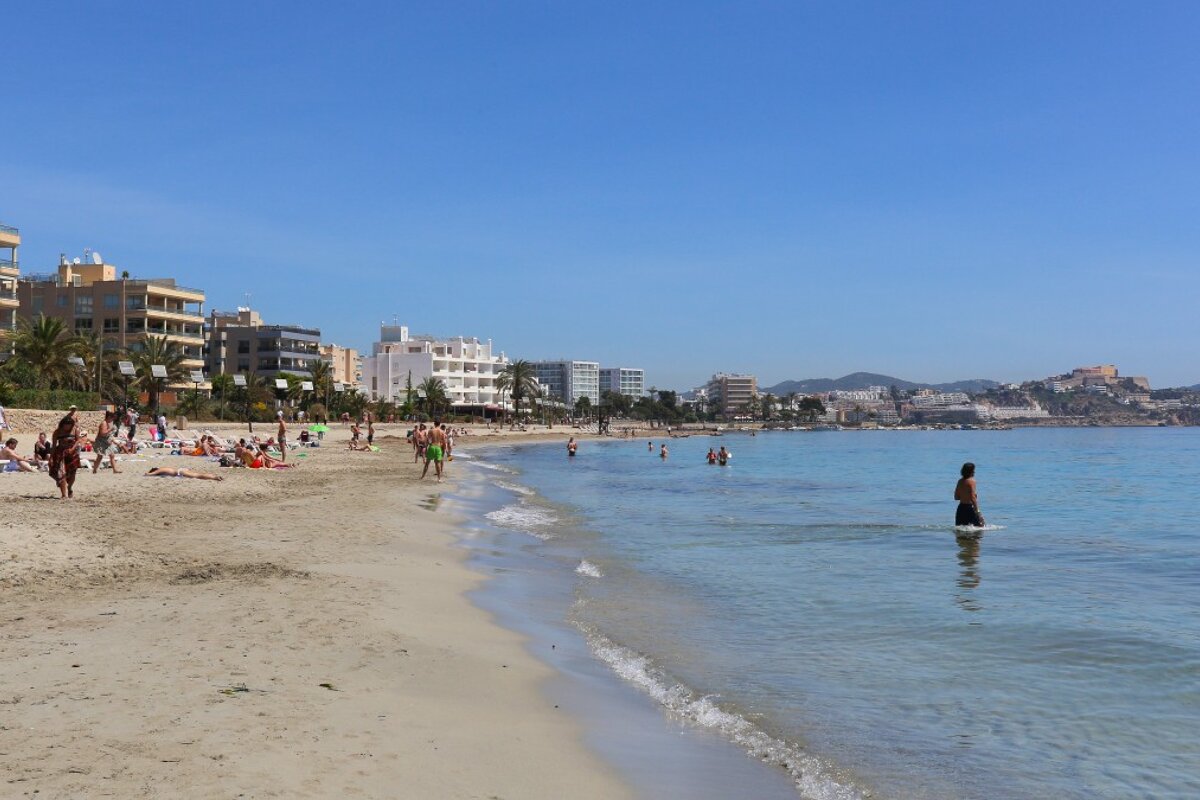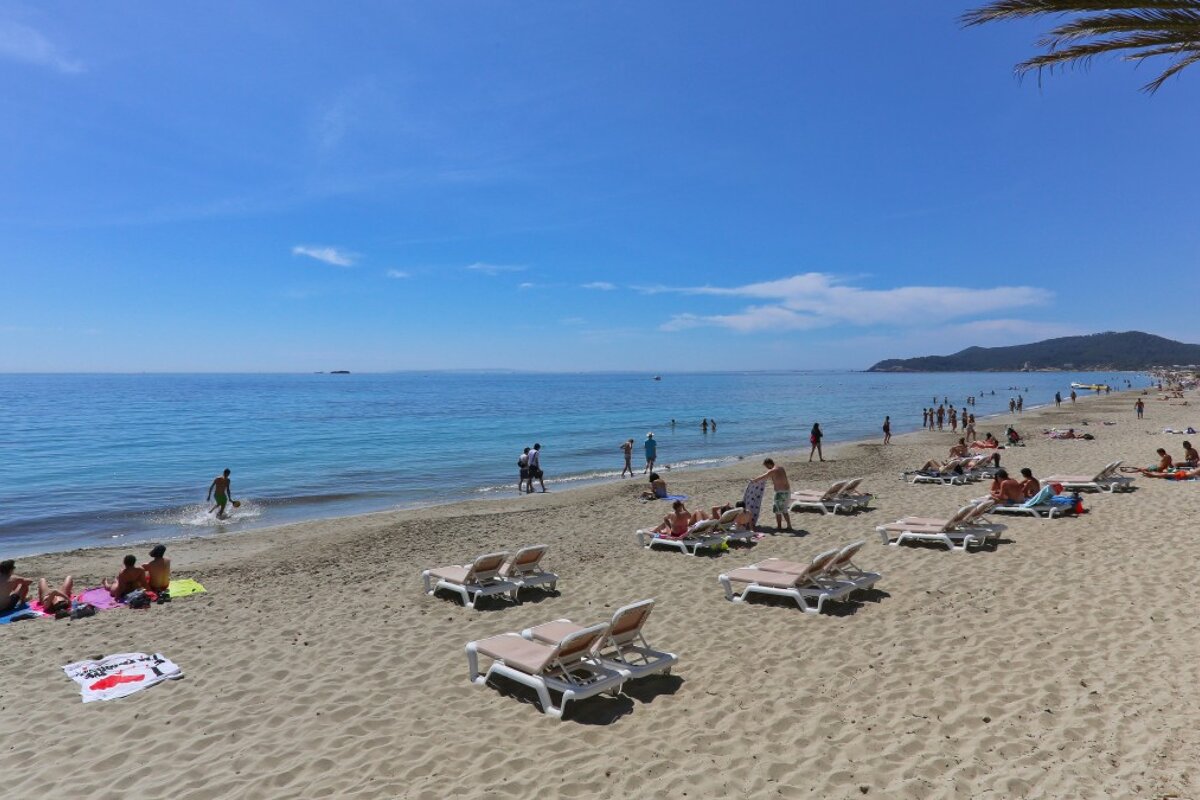 Playa d'en Bossa Beach, South-East Ibiza
Party town & home to some of Ibiza's most famous clubs
Known for cool bars, endless sand and sun loungers, by night Playa d'en Bossa hosts some of the world's most famous DJ's in Ibiza's well known clubs.
This is the longest beach in Ibiza covering an area of 2km. It's also very wide, at certain points up to 30 metres. The sand is soft and golden and the water perfect for swimming and water sports as crystal clear.
This a popular beach for young party goers as you will find many bars along the strip, including the legendary Bora Bora. In high season it can be tricky to find a tranquil spot away from the noise, however, if you walk towards Figueretes and the views of the impressive Dalt Vila, this end of the beach is more hotel based and a little more peaceful.
There are plenty of sun loungers, restaurants and some nice beach clubs including Nassau and Sands. Another consistent Blue Flag beach - awarded each year since 2007 and again in 2014.
Read our review of the beach here,
Beach Bars & Beachclubs in Ibiza
The beach clubs, hotels and restaurants that line the beach do impose upon the view somewhat but it's not as bad as it could be, most are white with beachy terraces, sympathetic colour schemes and signage. Most fo them will offer sunloungers, bed service and terrific food.
Setting & Location
Situated just to the south of Ibiza Town this infamous stretch of sand is one of the most popular beach resorts in the Balearics. A tropical beach backed by some of the biggest hotels and nightclubs.
Water Safety & Clarity
The sea is stunning, stone free in all directions and has that beautiful feature of being a bright pale blue in the shallows changing all of a sudden to a glorious deep blue where the sea bed drops away. Bossa is not the most sheltered beach on the island being long and straight rather than a protected cove, it can get a little choppy when it's windy but there are no big a waves and there are lifeguard stations and well-marked swimming areas all along the beach.
Beach Quality
The sand is soft and white the whole way along the stretch of beach.
Watersports Nearby
If you walk all the way to the far end of the beach, a mission which will take you over half an hour or longer when you inevitably get distracted, you'll find the far end to be much more rugged. Backed by rocks and grass and even a few sand dunes, this is the end to head to if you want to do some snorkelling.
You will watersports a plenty all along this beach, with pedalos, kayaks, jet skis, banana boats and parasailing all on offer.
Location
Playa d'en Bossa, Ibiza