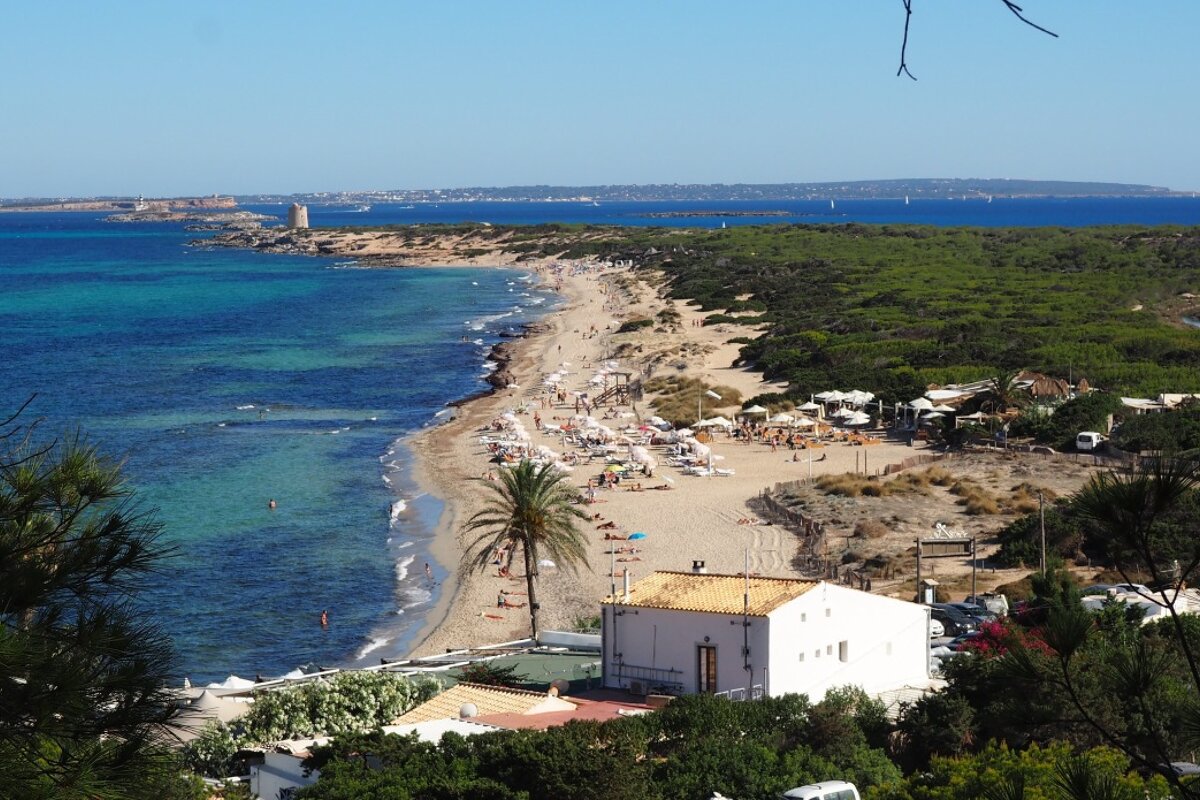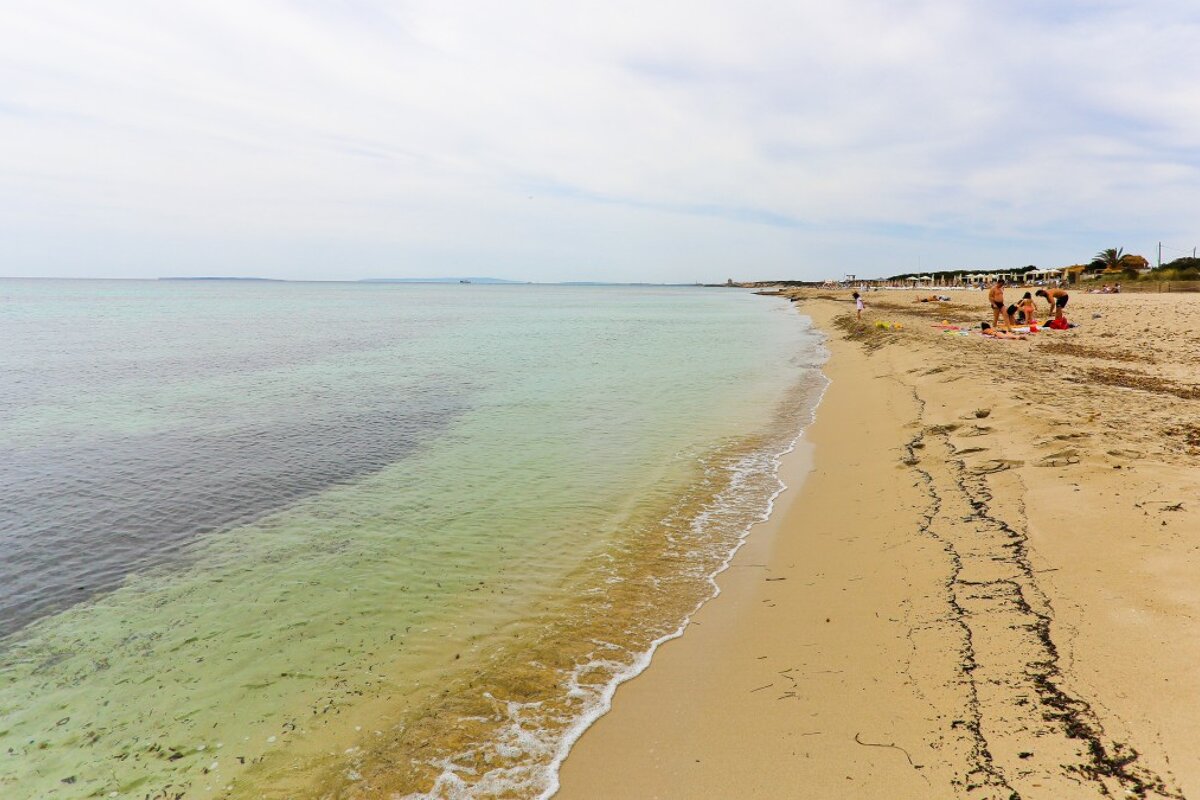 Es Cavallet Beach, South-East Ibiza
Chic beach in the south, popular with gay communities & nudists
A beautiful white sandy beach just over 1km long, surrounded by sand dunes.
With a melting pot of all nationalities, sexualities and personalities visiting this beach, the best advice in summer is to bike here or catch a bus. Parking is very limited. The first beach club you see is the stunning El Chiringuito. As you walk further up the beach towards the dunes you enter official nudist territory and a favourite with the gay scene.
There are sun loungers, restaurants and a volleyball court with a net on the sand. This is also a popular area for kite surfing on more windy days.
Read our review of the beach here.
Beach Bars & Beachclubs in Ibiza
You have the choice of El Chiringay at the south end with its rainbow flags flying and beautiful seafood menu. There are daily specials and a dedicated sommelier at El Chiringuito Beach House or try classy La Escollera to the north serving up bubbly Sangria and Paella just like grandma used to make. Each of these restaurants offers quality service in luxurious surroundings and gives you the option of sitting at a table in the restaurant or relaxing on a sofa, sun lounger, cabana bed or bucket seat whilst good food and drink is delivered to you.
Setting & Location
Cavallet and Salinas lie back to back along this southern spit of land, tipped by the ancient Torre de ses Portes defence tower and separated from the main of the island by the shimmering salt flats.
Water Safety & Clarity
The water is beautiful and the seabed is rock free. Do be aware that the sea has quite a steep gradient at entry which leads to a few choppy waves at the water line and there's a little pull of current here too, nothing that would affect an average swimmer but children should probably be supervised, especially since there does not always seem to be a lifeguard on duty during the hours indicated.
Beach Quality
Lovely soft golden sandy beach.
Directions
You can drive to the beach easily enough and will pass over the salt flats to do so, there is very limited free parking along the roadsides, a small pay parking area and some dedicated parking for the guests of La Escollera. If you are planning to get the bus however, the 11 from Ibiza Town will deliver you directly to Salinas beach but for Cavallet it involves a 20 minute walk through the salt flat roads, hop off the bus where the road splits and you'll see the sign pointing to Es Cavallet.
Location
South East Ibiza, Ibiza