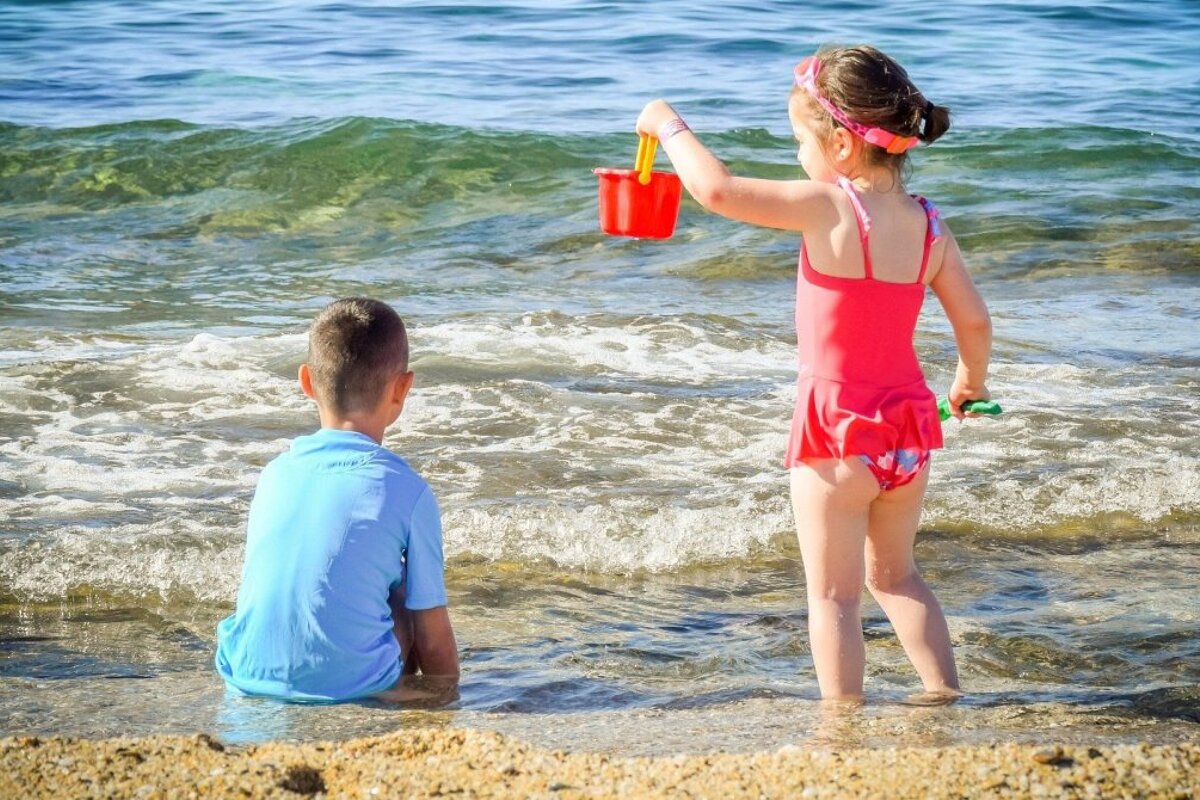 Fabulous family beaches in Ibiza
Family-friendly fun in the sun this summer
Even if Ibiza is renowned as a clubbing paradise, the island also serves as an incredible destination for an unforgettable family holiday. Being home to a wealth of child-friendly beaches with fantastic surrounding amenities, the White Isle is the perfect choice for those seeking a spot of sun-drenched fun.
Many of the island's beaches boast shallow, crystal-clear waters, ideal for the little ones to enjoy. From endless expanses of soft white sand to more secluded enclaves, there is so much on offer for a family escape. We give you a pick of the best family beaches in Ibiza this summer.
1. Santa Eulalia – Popular family-friendly hot spot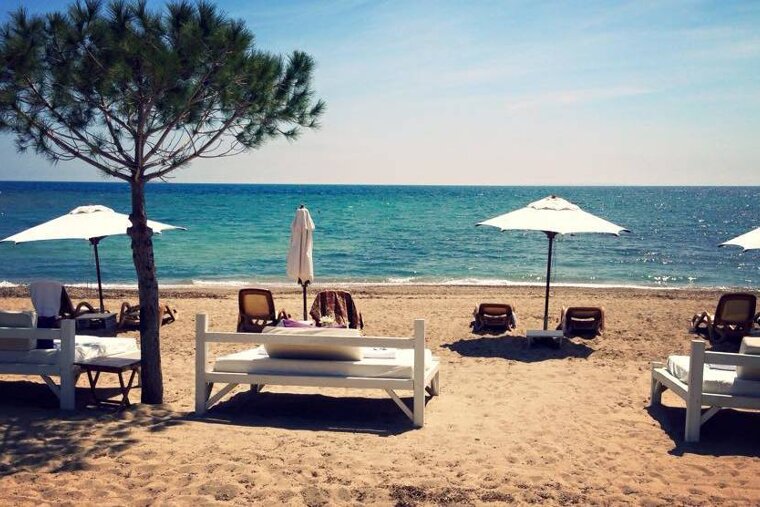 Santa Eulalia is the island's third largest resort, standing as a perfect combination of authenticity and tranquillity. Surrounded by a plethora of restaurants, hotels, shops and children's activities, everything you could ever wish for is all within easy reach. Its beach offers clear, shallow waters and is the perfect setting for those that seek a traditional Ibizan vibe. A stroll along its beautiful promenade is also easily accessible for pushchairs, while families have their pick of a perfect patch of sand.
2. Cala Bassa – A family day out near San Antonio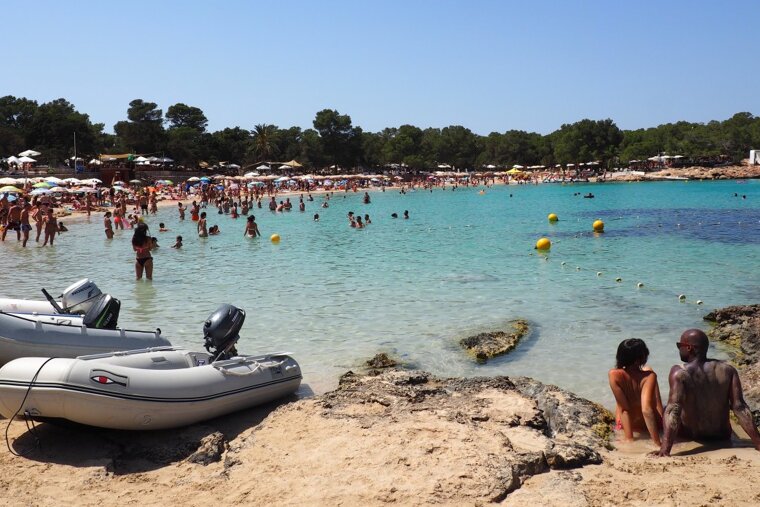 Cala Bassa is a popular choice for holidaymakers staying in the nearby town of San Antonio. This beach offers some of the clearest and cleanest waters in Ibiza, with equally as incredible white and golden sand. There is a protected area for swimmers, keeping you safe from watersports and boats that moor in its bay, making it a fantastic option for families. The beach also has an expanse of lush trees, which provide welcoming shade for a splendid picnic by the glorious Mediterranean Sea.
3. Talamanca – Family getaway close to Ibiza Town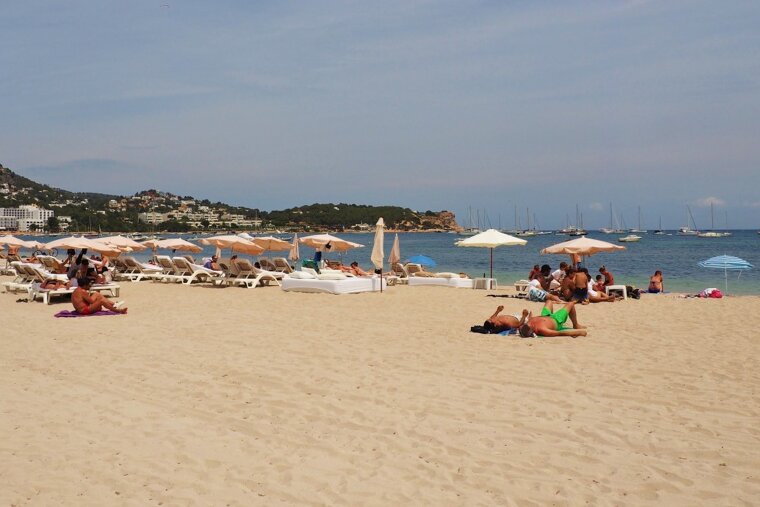 Drenched in tranquil, crystal clear waters, Talamanca is a beautiful bay and the closest beach to the bustling town of Ibiza. Thanks to its tempting turquoise and shallow, calming seas, it is no surprise the beach has become a paradise for holidaymakers. With a fantastic selection of restaurants and beach clubs alongside its glorious sandy shores, Talamanca is the perfect option for a restful day at the beach with lunch. Many of its restaurants offer a great menu for children, as well as magnificent views of its surrounding landscapes.
4. Cala Tarida – Plenty of activities on offer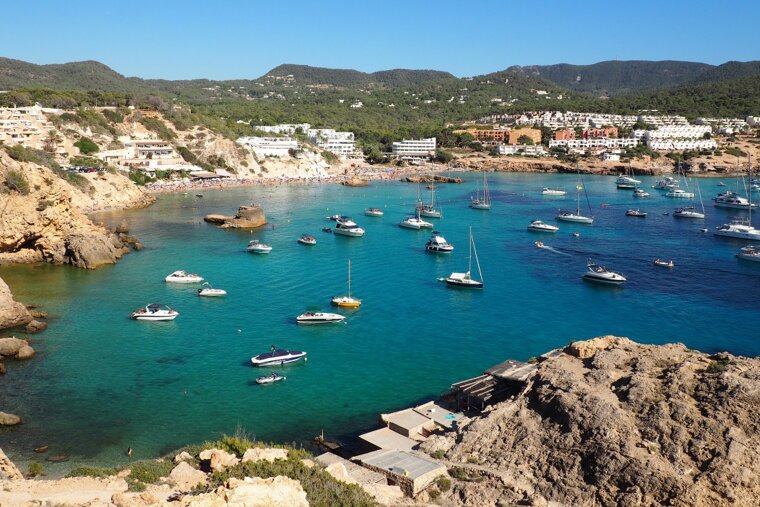 Famous for its beautiful emerald-coloured sea, Cala Tarida is a wonderful beach resort located on the southwestern coast of Ibiza. Boasting a long stretch of golden sand, the beach has a variety of child-friendly activities on offer, making it the perfect choice for a day of fun in the sun. Its shallow waters are particularly inviting, with active lifeguards on duty, only enhancing its popularity with families.
5. Portinatx – Family fun away from the crowds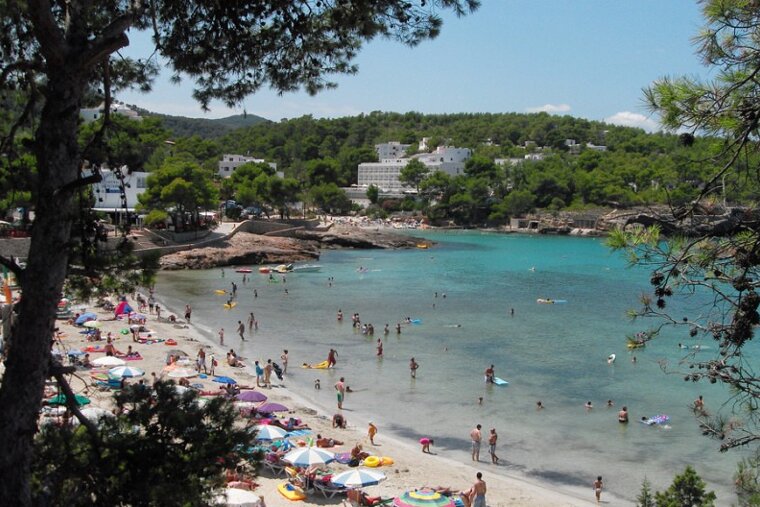 Portinatx lies on the north-east of Ibiza, being a particularly popular destination for a family escape. With three beautiful beaches, including S'Arenal Gros, S'Arenal Petit and Playa Porto, the area is the perfect place to escape the crowds during the bustling summer months. Portinatx is very much centred around families, with plenty of choice for daytime activities, sports and entertainment, which are guaranteed to keep everyone happy.
More inspiration...
Ibiza is an ideal destination for a family holiday thanks to its warm sunny weather, sandy beaches with calm and shallow waters, and lots of fun activities for all ages. Take a look at our Family Activities guide and our Family Holidays guide for inspiration.
Location
Ibiza Island, Ibiza