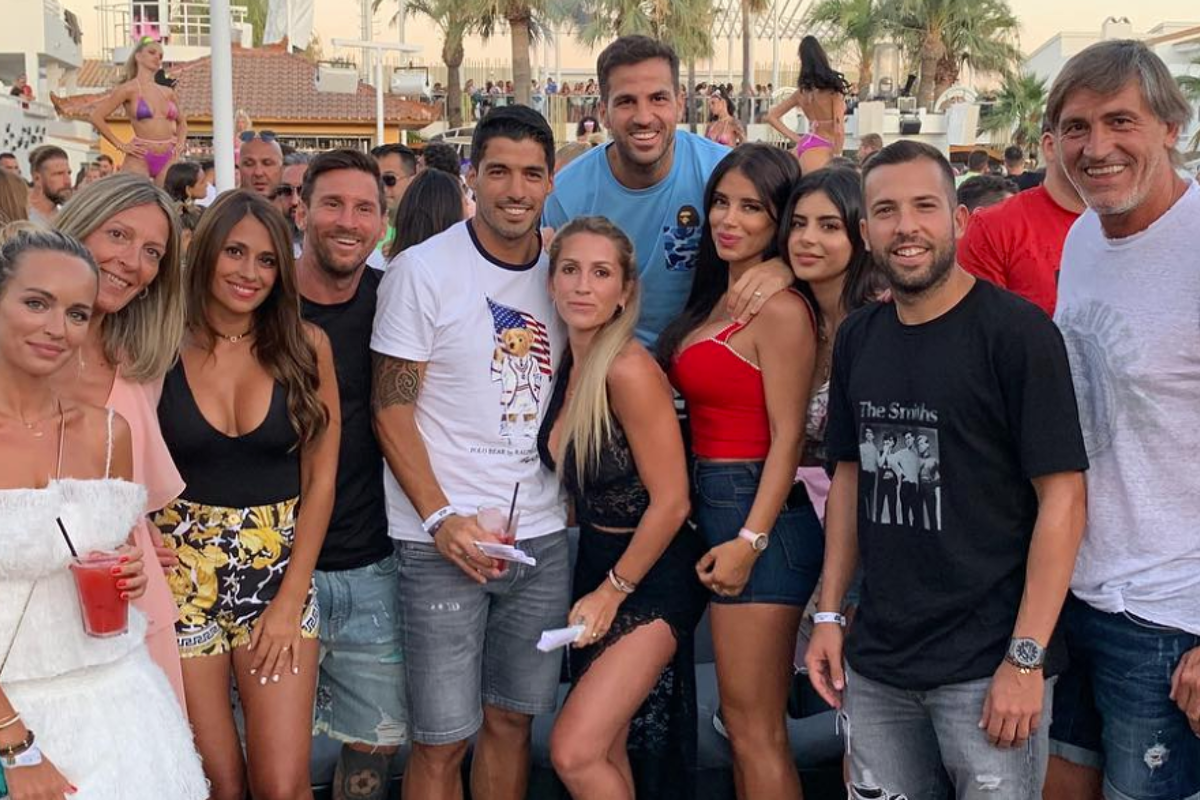 Top 10 celebrities to spot in Ibiza this summer
Who can you expect to see in Ibiza this year?
During the summer months, the rich, the famous and the wannabes all flock to Ibiza to see and to be seen, as well as to party at some of the most exclusive and legendary nightspots on the Spanish island and enjoy our pristine beaches.
Almost every celebrity has spent a summer break on the Ibizan sand at some point. The island draws some of the most important A-list Hollywood actors, international musicians, DJs and socialites who can be spotted sunbathing aboard a yacht anchored in one of the island's secluded coves or swimming in its crystalline waters. Many have even have bought properties on the island, making Ibiza their permanent summer retreat. A place where they can mingle, be seen or, indeed, hide away from prying eyes in one of the many luxury waterfront villas.
Many other international celebrities have seen walking on Ibiza's white sandy beaches or dancing in its famous nightclubs. The island Ibiza has attracted superstars for decades, from Errol Flynn to Ursula Andress, Johnny Depp, Christina Aguilera, Leonardo DiCaprio, Justin Bieber, George Clooney and wife Amal, Kim and Kanye, Beyonce, Will Smith, Madonna, Giorgio Armani, Anne Hathaway, Naomi Campbell, Kylie Minogue, Ed Milliband, Paul McCartney, Usain Bolt, the Duke and Duchess of Sussex, James Blunt, Katy Perry, Olly Murs, Amy Schumer, Jerry Seinfeld, Alessandra Ambrosio, Cher, Ronaldo, Cesc Fabregas, Mbappé, Liam Gallagher or Louis Tomlinson to name but a few... the list goes on and on.
There are a few star sighting hotspots on the island, such as the stunning beaches of Ses Salines and Cala Jondal, exclusive beach clubs like Nikki Beach, Beso in Formentera or Blue Marlin and trendy restaurants like Cipriani's Downtown Ibiza, where Orlando Bloom infamously tried to punch Justin Bieber while Leonardo Di Caprio watched.
So who might you see this summer in Ibiza? Here are our top celebrities to look out for.
1. Lionel Messi
Ibiza is especially popular with football players and one that comes to the island year after year is Leo Messi, widely regarded as the best player in the world. The five-time Ballon d'Or winner bought a hotel on the island in the spring of 2018, the MiM Ibiza Es Vivé Hotel in Figueretes Beach, near Ibiza Town and Playa d'en Bossa with all its beach clubs and nightclubs. In 2018, he attended former FC Barcelona player Cesc Fabregas' post-wedding party on the exclusive private island of Sa Ferradura, together with John Terry, Luis Suárez, Carles Puyol, Jordi Alba, Kante, Pedro Rodríguez or Sergio Busquets. Messi can often be seen sunbathing aboard a luxury yacht just off the White Isle's coast with his wife Antonella Rocuzzo and their children.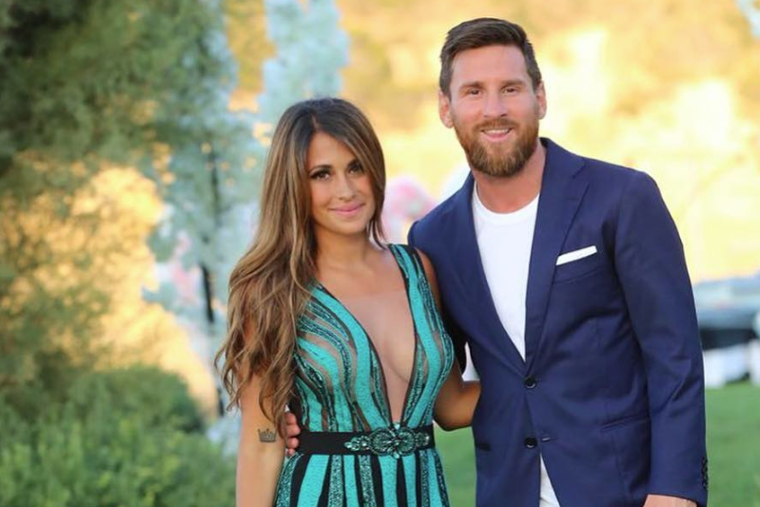 2. Bernie Ecclestone
Former Formula One Group chief Bernie Ecclestone bought a luxury seafront villa in Es Porroig, on the island's south coast, in 2017. He's been seen dining in some of Ibiza Town's trendiest restaurants with his wife and with legendary racing driver Niki Lauda. He's not the only F1 professional linked to Ibiza, former champion Nico Rosberg owns an ice-cream parlour, Vivi's Creamery Cafe, in the heart of Dalt Vila.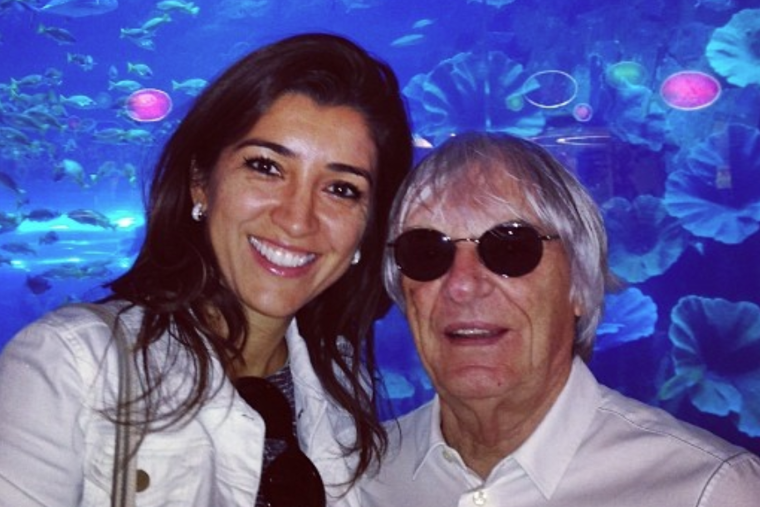 3. Cristiano Ronaldo
Five-time Ballon d'Or winner and football megastar Cristiano Ronaldo usually chooses Ibiza for a well-deserved break (or two) every summer. Even after he left the Spanish capital, Madrid, to play for Italian team Juventus in 2018, he's still kept coming to the White Isle frequently. Cristiano has even expressed his wish to open a hotel of his CR7 chain on the island.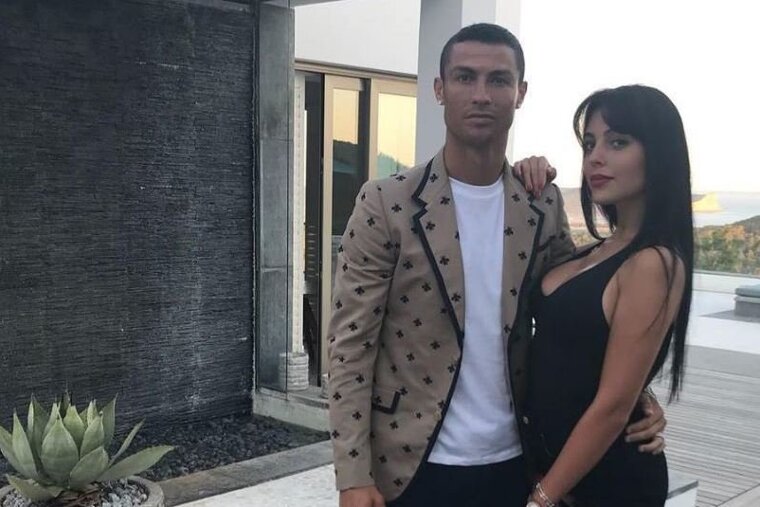 4. Alicia Vikander & Michael Fassbender
Hollywood's most beautiful power couple tied the knot in Ibiza in 2017. The White Isle was the setting of their three-day celebration in October, including a pre-wedding lunch at Yemanja Beach Club, a private ceremony in a secluded eco-villa and a post-party gathering at Es Xarcu Restaurant. Vikander and Fassbender had already visited the island in July, presumably to organise the bash, and Alicia was even the star of Louis Vuitton's Cruise 2018 campaign, shot on the White Isle. We're pretty sure they'll fly over here again this summer if only to celebrate their anniversary in the same place where they got hitched.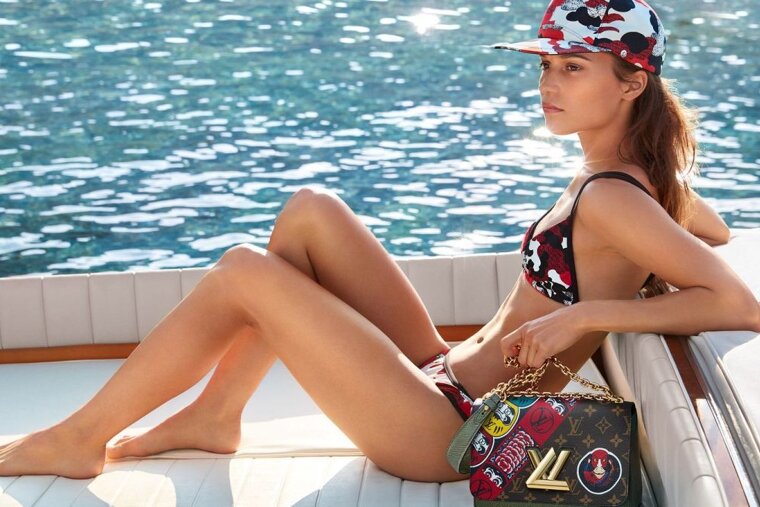 5. Shakira & Gerard Piqué
Shakira and Piqué bought a luxurious apartment in celebrity-favourite Life Marina Ibiza development in 2013, which also hosts other footballers including Carles Puyol and David Villa, as well as Russian billionaire Roman Abramovich. The €3 million abode, located in a building designed by architect Jean Nouvel is the perfect retreat for a relaxing few days. So keep your eyes peeled for the Colombian beauty and her kids Milan and Sasha this summer.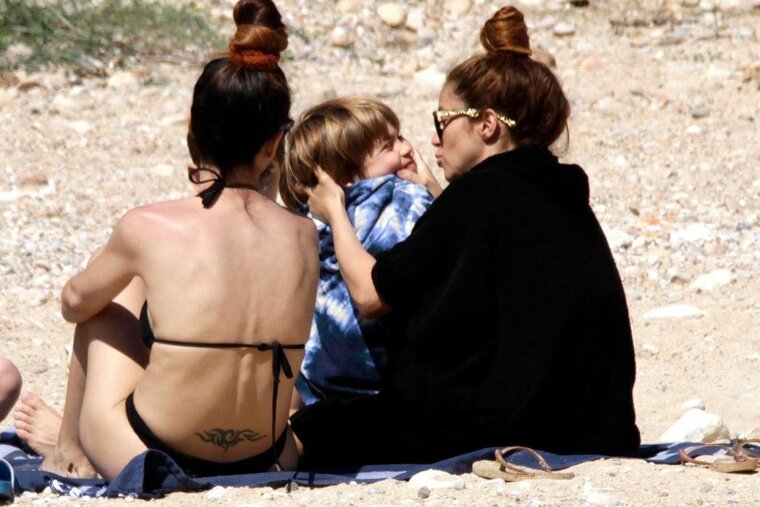 6. Rafa Nadal
Spanish trio Rafa Nadal, Pau Gasol and Enrique Iglesias own a restaurantson the White Isle: Zela in Ibiza Town. Rafa always spends some time relaxing and training on home turf every summer, at the neighbouring island of Mallorca and he tends to hop over to the White Isle for a break on his super-luxury yacht.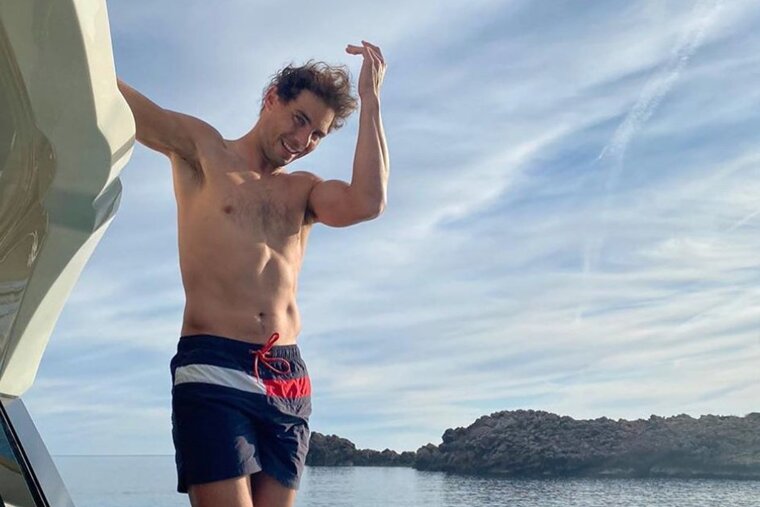 7. Zinedine Zidane
The acclaimed French Real Madrid coach has a villa in Talamanca. He can often be seen enjoying the Ibiza sun aboard his yacht with his wife and sons. This summer, he will probably head to the island once again to relax after his season at the helm of the Spanish capital's team. Here, he'll be able to find peace and quiet to celebrate Real Madrid's successful season with his family.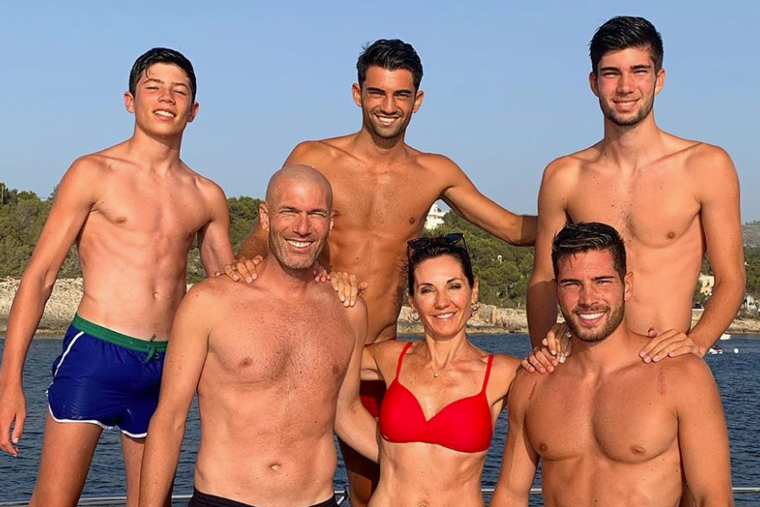 8. Jade Jagger
Mick Jagger's jewellery designer daughter usually spends every summer at her 400-year-old finca in the small northern village of San Juan, where she comes with the whole family to escape the hustle and bustle of London. She bought the house in 1998 and, since then, it has become a haven for some of her most famous friends, such as supermodel Kate Moss, who is usually seen spending part of her summer break visiting Jade on the island, or sister Georgia May.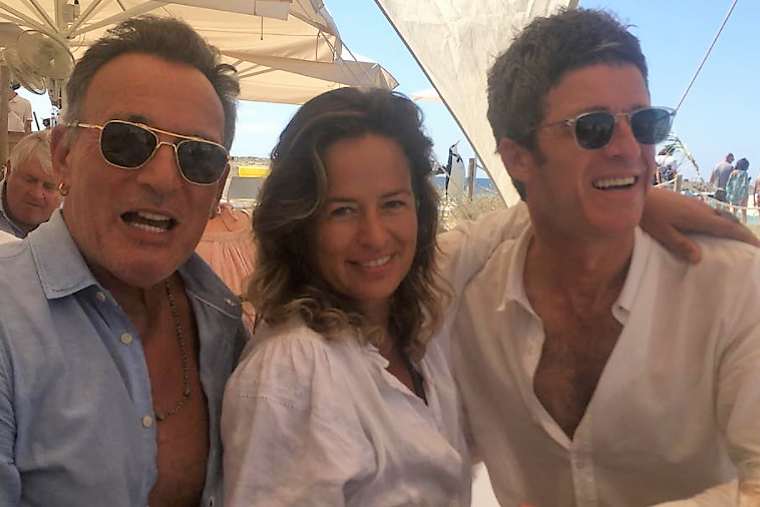 9. Gary Lineker
One of the greatest English strikers of all time, Gary Lineker generally comes to Ibiza every summer, usually with his sons. Lineker's younger brother, Wayne, owns Ibiza's daytime party hot spot O Beach Club, a celeb magnet that has seen the likes of Ed Sheeran, Pixie Lott and plenty of British reality TV stars.
10. Alessandra Ambrosio
A White Isle regular, Brazilian supermodel Alessandra Ambrosio can be spotted sunbathing and swimming in Ibiza's world-renowned beaches every summer. He's sometimes accompanied by a group of other Victoria's Angels including Shanina Shaik and Candice Swanepoel.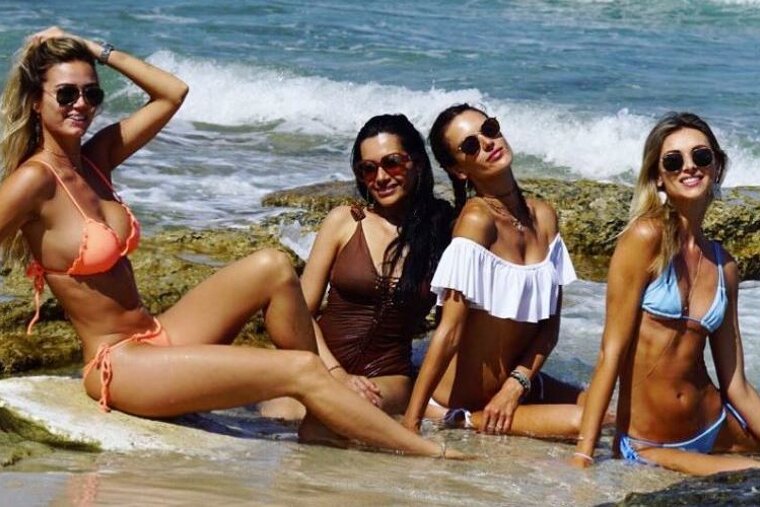 More inspiration...
We'll be keeping our eyes open for more news on who's in Ibiza this summer, so check out our News & Features section to keep up to date. In the meantime, why not imitate the jet-setters and book your holiday on the White Isle this summer? Maybe you'll get to rub shoulders with some of them.