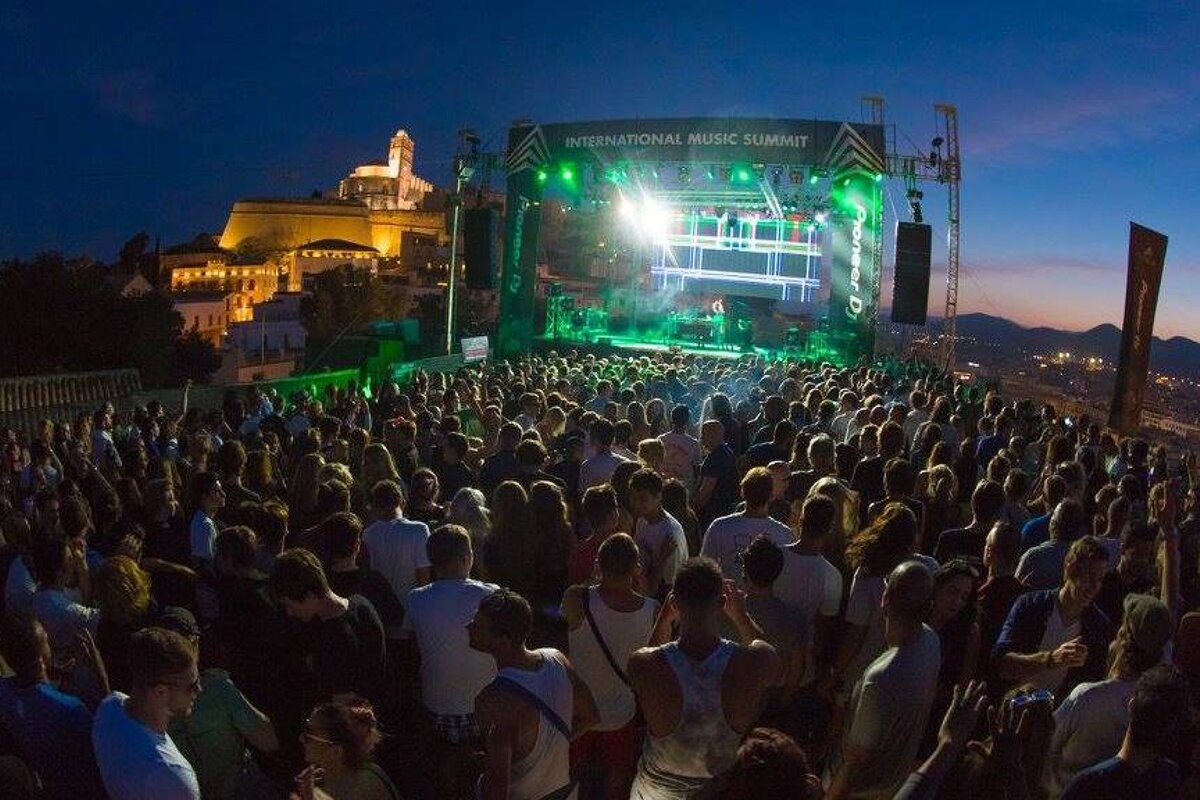 Main Events in Ibiza
Discover the main Ibiza events in the year
There are numerous events in Ibiza organised year-round. From quirky local celebrations to large scale spectacles there is always something worth seeing.
We've listed the major annual Ibiza events below, but you can also check our Events Calendar for the latest updates.
January Events in Ibiza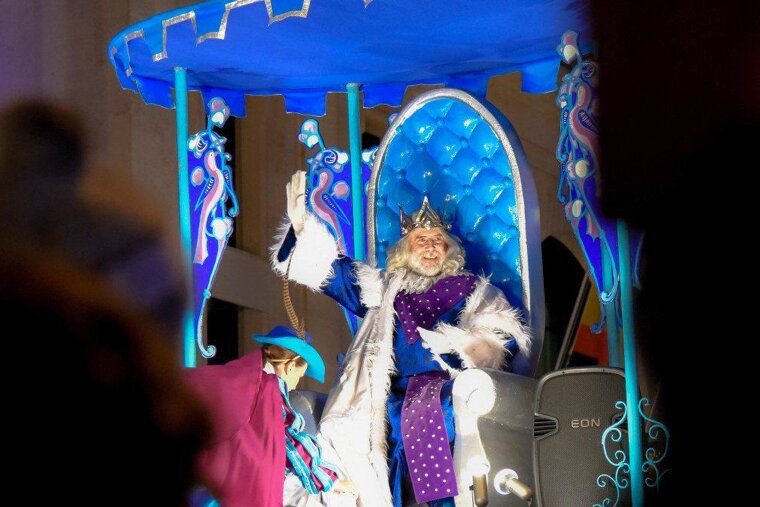 With glorious sunshine and balmy temperatures, where else could be better to kick start the new year than on the beautiful island of Ibiza. Here, the festivities are still in full swing, with a great variety of things to keep you in high spirits and inspire your resolutions for the new year.
Cavalcada dels Reis Mags (Three Kings Celebration)
The Spanish always saved their present giving and celebrating to mark Epiphany, the 12th day of Christmas. On the eve of the 6th January, the Kings (the three wise men who followed a star to find the baby Jesus) form part of a procession of floats through many towns in Ibiza, the biggest and most extravagant being in Ibiza Town Centre from 18:00. Remember, January 6th is a public holiday in Spain. Dates & details.
Sant Antoni Festival
The town of Sant Antoni de Portmany celebrates its patron saint in January, although events usually continue throughout the weekends in February. Expect live music, street parties, food & drink stalls, markets and sports competitions. Dates & details.
February Events in Ibiza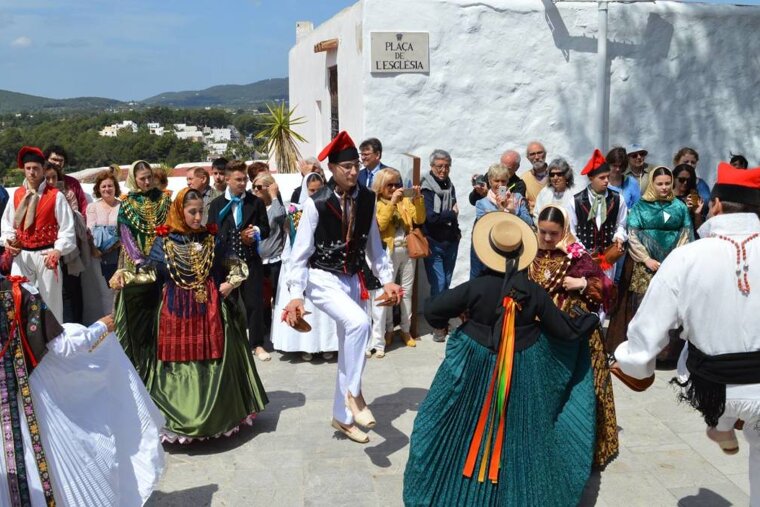 As well as traditional fiestas, live music and international cuisine, with Valentine's Day this month the island's charms provide all the perfect ingredients for a romantic escape and there is a wealth of activities and events on offer, where one can soak up the alluring spirit of the White Isle.
Patrimoni Gastronomic Food Festival, Ibiza Town
This food festival starts in late January and is celebrated throughout February and into March. A selection of restaurants across Ibiza Town offer special menus showcasing the best local and international cuisine. Dates & details.
Santa Eulalia Festival
The small town of Santa Eularia des Riu commemorates its patron saint with traditional dances, food and drink. Dates & details.
March Events in Ibiza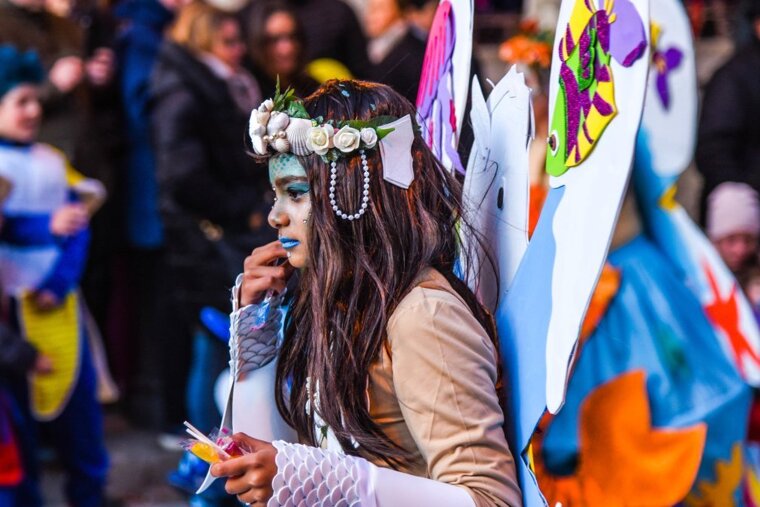 March has officially arrived, bringing beautiful blue skies and glorious sunshine to Ibiza and providing the perfect excuse to get out and explore the island.
Day of the Balearic Islands
1st March commemorates when the Balearic Islands' Statute of Autonomy came into effect on 1st March 1983. Expect concerts, fairs and parties around the island. Dates & details.
Carnival
The White Isle celebrates Carnival with street parties, colourful parades, live music and lots of entertainment for children and adults. The main events are the 'Rúas de Carnaval', big parades with imaginative fancy dresses. Dates & details.
Sant Josep Festival
The village of San Josep celebrates its patron saint, Saint Joseph – which is also Father's Day in Spain, with traditional mass, folk dances and the super popular Flower Power Festival. Dates & details.
April Events in Ibiza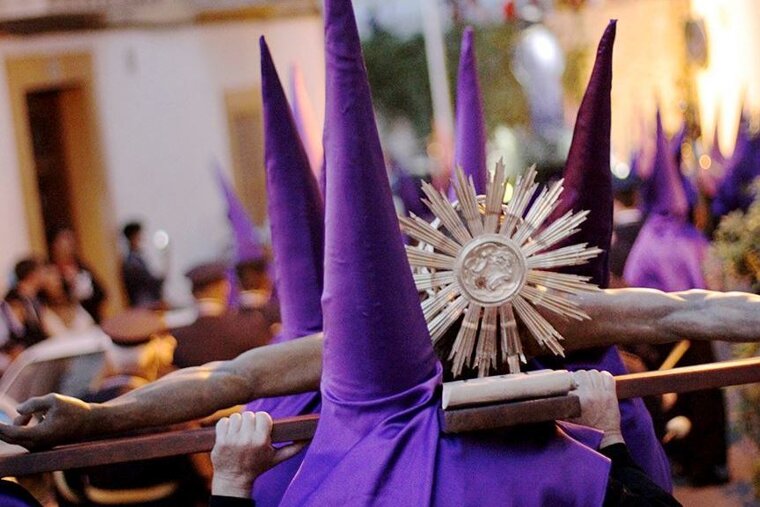 From hippy markets to beach club openings, traditional fiestas to sporting events, April provides endless opportunities for fun and enjoyment.
Semana Santa (Easter Celebrations)
No Easter egg hunts or spring chicks here on Ibiza, but rather this is a time for the island's population to contemplate and remember the passion of Christ, mourning his loss and then joy at his resurrection. The Good Friday procession is the highlight of the week and a sombre yet stunning sight with the 'carapunats' walking through the streets of Ibizan towns. Dates & details.
La Ruta de la Sal Regatta
Taking place over Semana Santa, this prestigious regatta connects Ibiza with the nearby island of Mallorca and continental Spain. Concerts and parties will also be celebrated. Dates & details.
Ibiza MTB Tour (Vuelta a Ibiza)
The White Isle is also host to one of the most beautiful mountain bike races in Europe, the 'Vuelta a Ibiza MTB'. This three-day competition takes pairs of riders across the island's stunning coastal and countryside landscapes. Dates & details.
Ibiza Half Marathon
Spring is the perfect season to practice sports in Ibiza – temperatures are mild and the sun shines throughout the day. To finish off the month of April, you can take part in Ibiza's 'Media Maratón', a 21km or 10km running race from Sant Josep to Ibiza Town. Dates & details.
May Events in Ibiza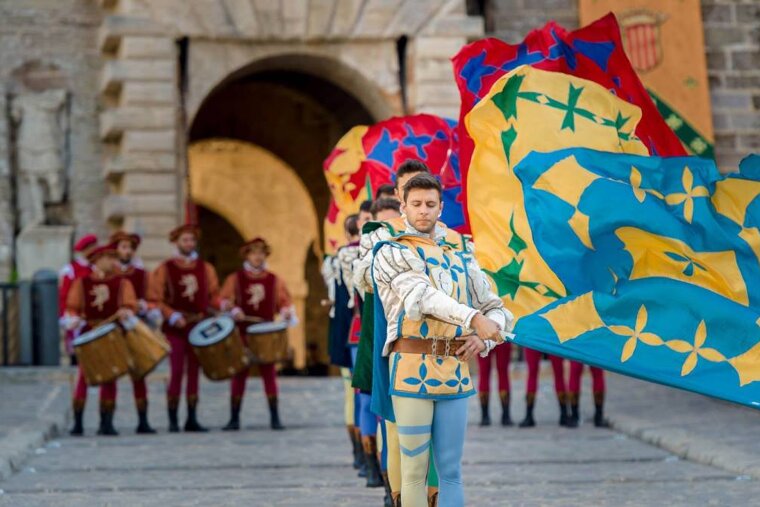 May is one of the most delightful months of the year in Ibiza, providing a mouth-watering taste of the impending summer season. Its arrival brings warm weather and a real sense of vibrancy to the island, with an array of fantastic activities and events on offer.
Moda Adlib Fashion Show (Pasarela de Moda Adlib), Ibiza Town
Adlib is the Ibizan-inspired fashion that became iconic in the 1960s and has, since then, represented the freedom of the White Isle thanks to its flowy silhouettes and hippie influences. Now a well-known event in the fashion calendar, this show attracts celebrities, models and the fashion media to the island of Ibiza. Dates & details.
Spring Festival (Fiesta de Maig), Santa Eulalia
The bustling town of Santa Eulalia is decorated with flowers and the annual procession welcomes in the spring. Huge celebrations all across the town attract people from all over the Island to come and join the fiesta. Dates & details.
Medieval Festival, Ibiza Town
To celebrate the declaration of Ibiza's Old Town (Dalt Vila) as a UNESCO World Heritage Site in 1999, every May the old town hosts vibrant celebrations including three days of street parties, musical performances and medieval re-enactments. Dates & details.
International Music Summit, Ibiza Town
Run by big music industry names, the IMS features forums, discussions, up and coming DJs and huge concerts in Dalt Vila by international superstars. Around 20,000 people will be flying into Ibiza for the opening parties and some of the biggest DJs in the world will be there to entertain them. Dates & details.
Summer Season starts
This is when the beach clubs and clubs start to open in Ibiza – although some might have already opened their doors in April. The beach resorts see an increase in holidaymakers and the huge superclubs such as Pacha, Amnesia, Eden or Ushuaïa kick off their summer residencies bringing the best names in the electronic music scene to the island.
June Events in Ibiza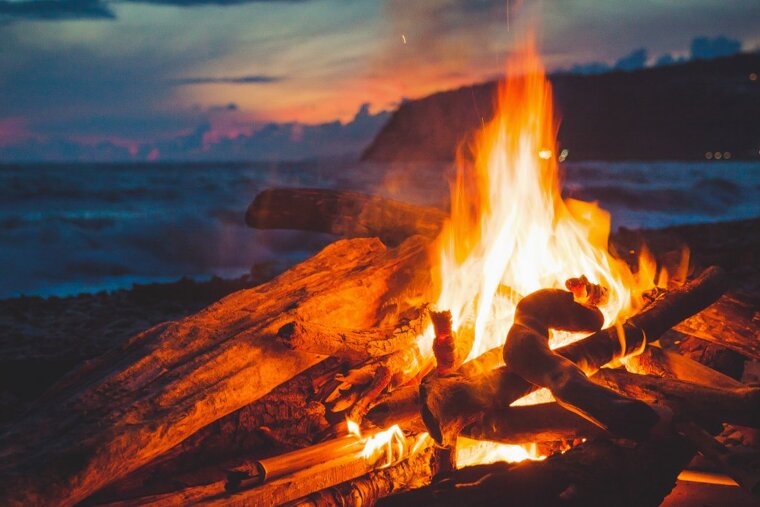 June is one of the most glorious months in Ibiza thanks to its beautiful warming climate and magnetic energy that is spread across the island. With a wealth of incredible activities and events on offer, you will be well and truly spoilt for fantastic things to do.
Nit de Sant Joan
The 'Nit de Sant Joan' takes place on the eve of Midsummer. Bonfires are lit all across the island for people to dance around. Traditionally, people will also attempt to jump them to celebrate the summer solstice. Dates & details.
Sant Joan Festival
The quiet town of Sant Joan comes alive with music, DJs and bands in the main square both on the eve of Sant Joan and the day of the saint, with celebrations usually lasting for days. Dates & details.
July Events in Ibiza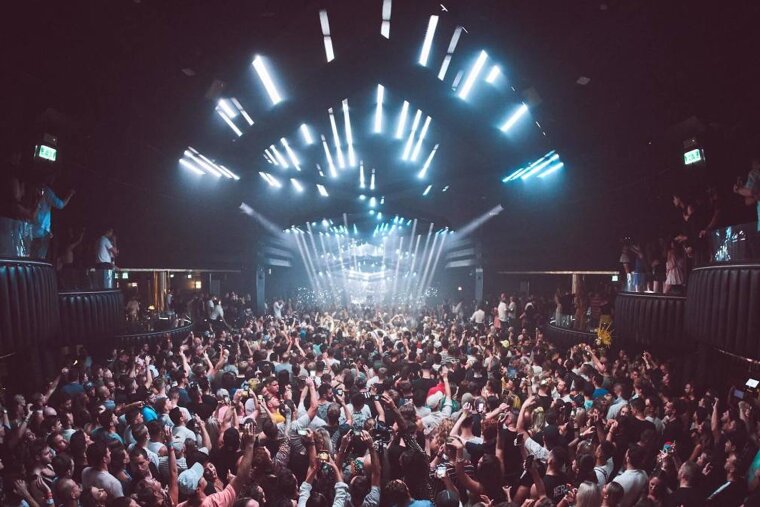 Summer has officially descended on the island this month, with sizzling temperatures and countless opportunities to experience a magical escape to Ibiza. Drenched in hot and glorious sunshine, beach days are incredibly special while nights are filled with thousands of party revellers.
Clubbing & Boat parties
With the summer season in full swing, the White Isle sees dozens of parties pop up all around the island. From superstar DJs to up-and-coming producers, if you are an electronic music fan, Ibiza is definitely the place to be in July and August.
Virgen del Carmen
This day celebrated in all coastal villages and towns, paying homage to the Virgen del Carmen, protectress of fishermen and seafarers. Boats are decorated with flowers and blessed by local priests. Dates & details.
August Events in Ibiza
August marks the peak of the summer season, which means that there are endless opportunities for fun and enjoyment in every visit to the White Isle. This month, Ibiza is entranced with vibrant energy as an electric atmosphere fills the island with joy.
Festes de la Terra, Ibiza Town
Ibiza Town's very own traditional festival coincides with the commemoration of its local patrons, Santa María de las Nieves and Sant Ciriac, as well as marking the day the Catalans rid Ibiza of the Arabs in the early 13th Century. Celebrations include live music, markets, sports competitions, folk dances, parades and children's activities, culminating in a huge fireworks display over the Old town in the evening of 8th August (Sant Ciriac day). Dates & details.
Sant Bartomeu Festival, Sant Antoni
Sant Antoni's biggest yearly festival with lots of activities, including traditional dancing and kite flying. Culminating in a huge fireworks display over the San Antonio harbour. Dates & details.
September Events in Ibiza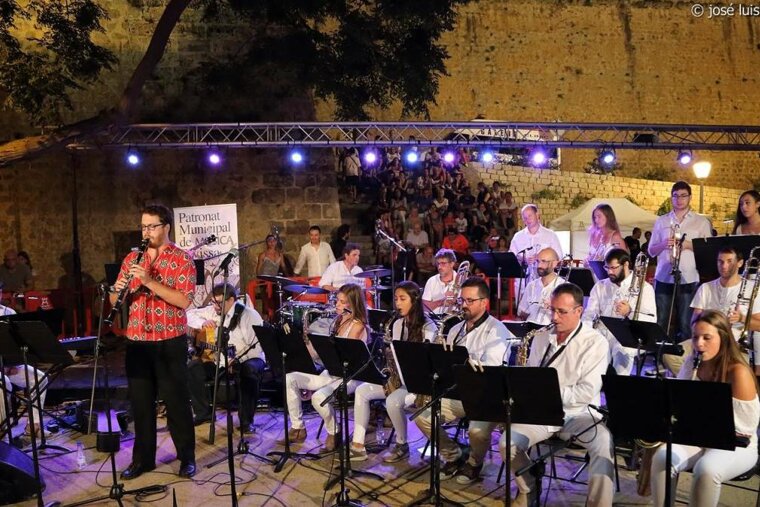 Whether you want to experience the magic of Ibiza's history or immerse yourself in the island's rich offering of music, there are many fantastic activities happening this month. Add dazzling parties and beachside events to the mix, and you will be truly spoilt for things to do in Ibiza in September.
Eivissa Jazz Festival, Ibiza Town
For four days, the Ibiza Jazz Festival takes over the Old town of Ibiza (Dalt Vila) and plays host to numerous international jazz performers and musicians. You will see some of the biggest names here, alongside various local musicians in the local bars and clubs of Dalt Vila. Dates & details.
Medieval Seafarers Market, Sant Antoni
The sea promenade of Sant Antoni turns into a medieval port town with a market dedicated to seafarers, as well as activities for children, performances, live music and much more. Dates & details.
Sant Miquel Festival
Traditional Saint Michael's Day feast celebrated in the town of Sant Miquel on Ibiza. A great village fair with local foods, music and traditional dancing. Dates & details.
October Events in Ibiza
From legendary club closings to epic light installations and delicious food, you will be truly spoilt for choice during October. So, if you're planning to fly out to the White Isle this month, here are our pick of the best activities and events guaranteeing a trip of a lifetime to Ibiza.
Closing parties at the clubs and beach clubs
Some of the biggest parties on the island since the beginning of the season – nightclubs and beach clubs like to go out with a bang!
Ibiza Light Festival, Ibiza Town
Dalt Vila, Ibiza Town's old centre, as well as its port and marina transform into a magical wonderland thanks to the help of light, music and videos where performers dance and jaws drop. Dates & details.
Es Cubells Pages Festival
Celebrating their patron saint, the small town of Es Cubells on the south coast of Ibiza hosts performances from all over the island. The festivities are based around traditional dance, music and a lot of fun. Dates & details.
Ibiza Trail Marathon
A wonderful trail running course showcasing the stunning Ibizan scenery. You can choose from 10km, 21km or 42km. Dates & details.
November Events in Ibiza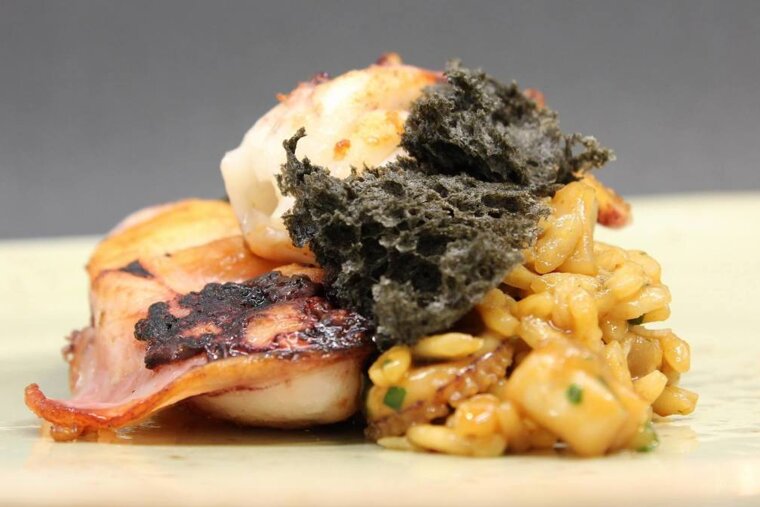 After the 'end of the summer' shenanigans you would be forgiven for thinking that the island goes into hibernation come November. However, the spirit of Ibiza continues to live on in dazzling style, with an array of fantastic events on offer throughout the month.
Ibiza Sabor Food Festival
Restaurants all across the island offer special menus and tapas deals showcasing Ibizan traditional cuisine. There are also workshops and tours to learn more about local produce. Dates & details.
Santa Gertrudis de Fruitera Festival
A traditional festival to celebrate the patron saint of Santa Gertrudis with lots of events to choose from, including live music, street parties or sports competitions. Dates & details.
December Events in Ibiza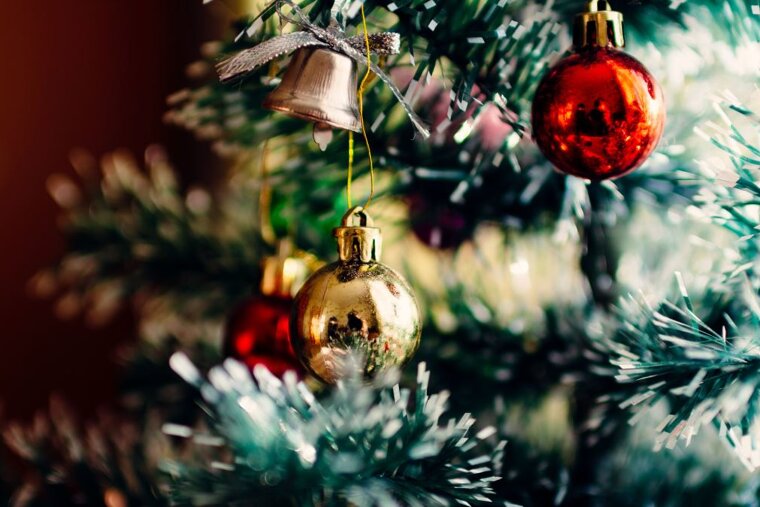 December is one of the loveliest months of the year in Ibiza, as the island is overcome with a contagious festive cheer. With Christmas and New Year is just around the corner, a real sense of magic fills the air as dazzling lights illuminate the streets.
Nadal (Christmas)
Families in Ibiza celebrate Christmas with a big dinner on Christmas Eve and midnight mass. Traditional dishes include Salsa de Nadal, an almond soup served for dessert.
Nochevieja & Año Nuevo (New Year's Eve)
Celebrated all over the island with plenty of spectacular firework displays, for New Year's Eve some villages also have live music and dancing. Another must is eating the 12 grapes during the countdown to midnight, a tradition kept throughout Spain.
Christmas Markets
From around the first weekend of December, markets are set up in Ibiza's squares selling all sorts of religious memorabilia, festive delicacies and Christmas gifts.