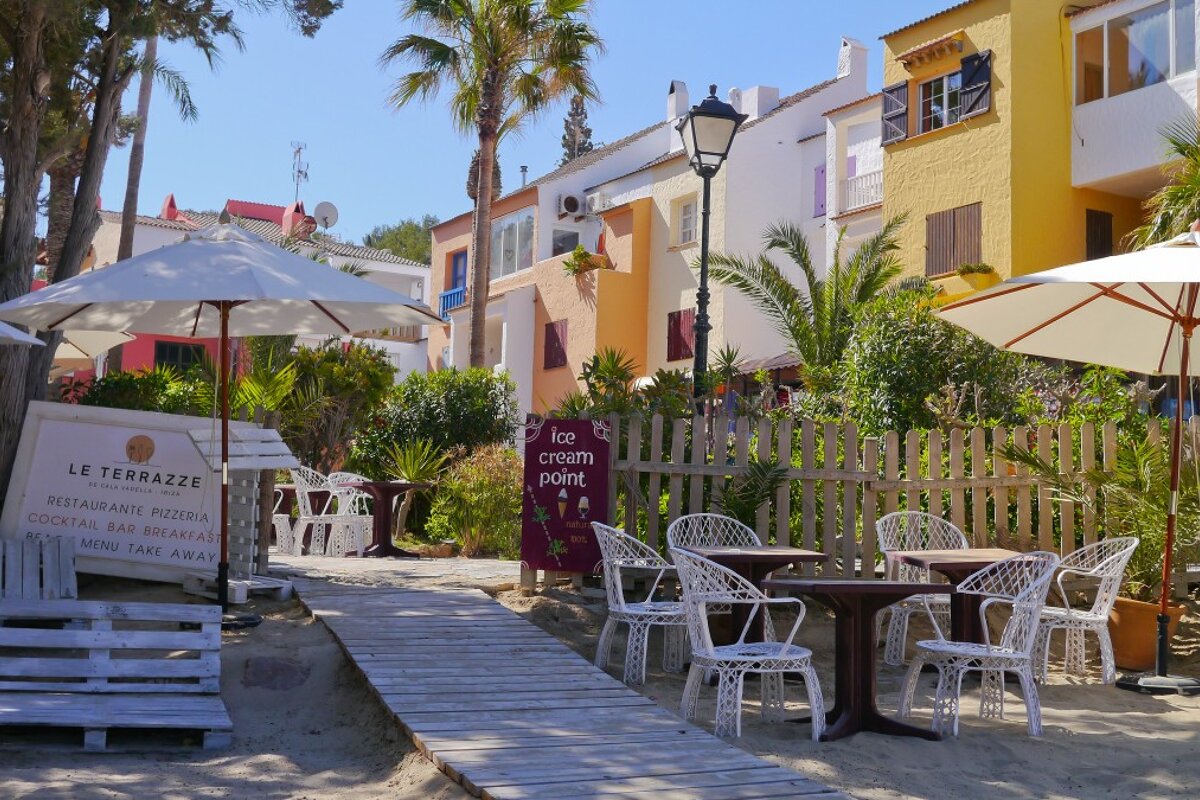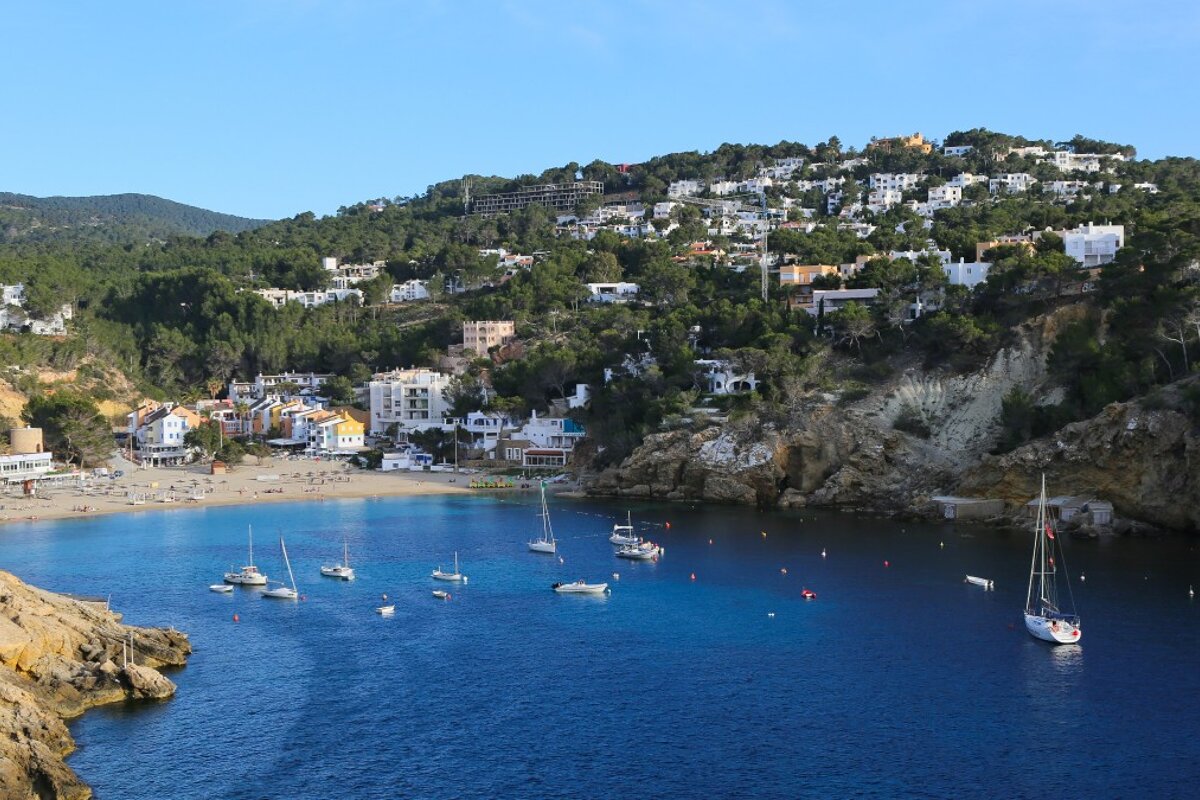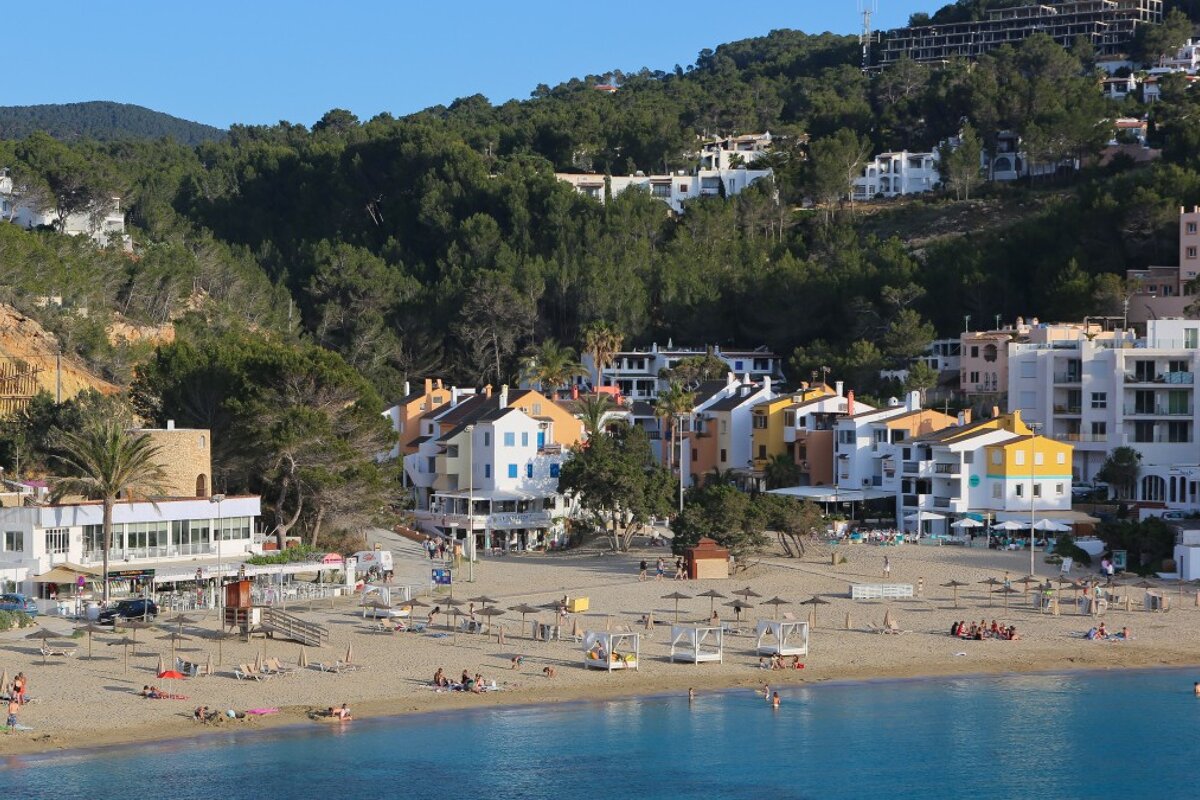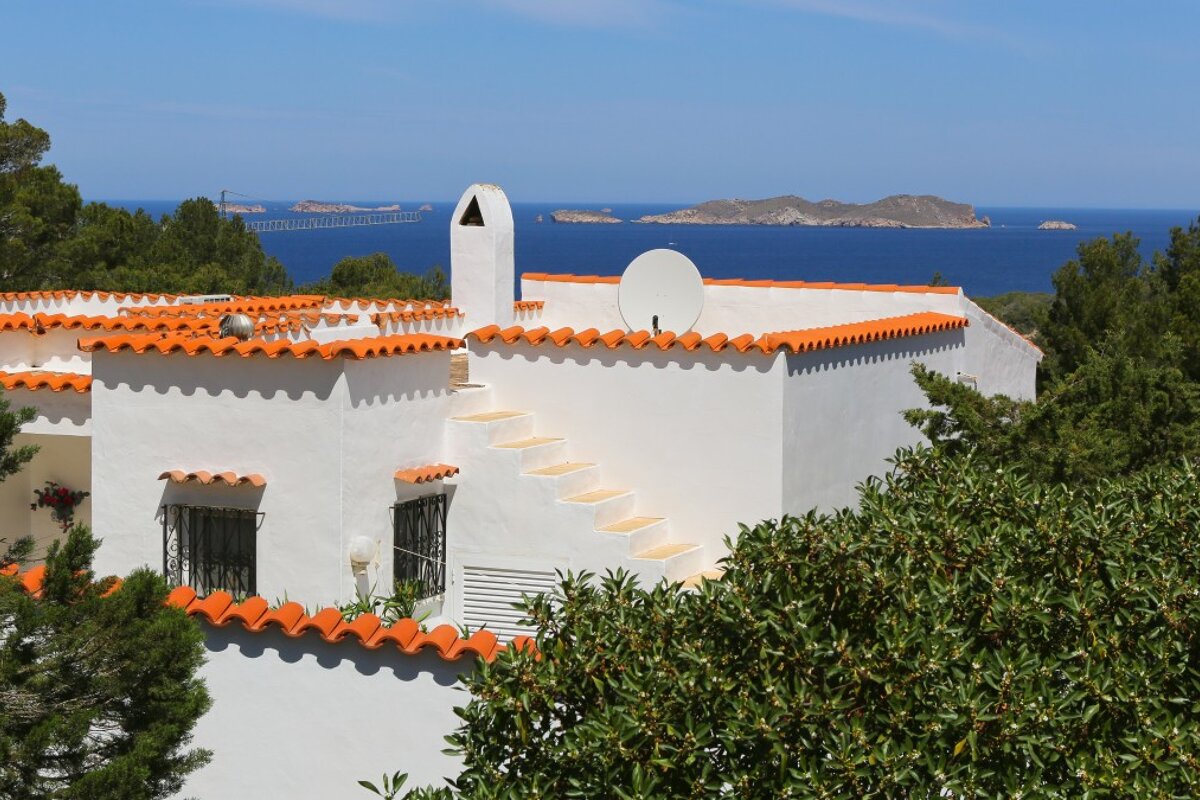 Cala Vadella Beach Resort, South West Ibiza
Popular beach resort on the south west coast of Ibiza
The steep road that leads down into Cala Vadella from the south shows you a glimpse of the beauty that awaits you below. Passing beautiful white washed villas with colourful windows and roofs you are led down to a surprisingly lively and picturesque resort.
The bay itself is small and sheltered but has a good sized beach which is backed with shops and plenty of restaurants. There is a cluster of apartments and accommodation surrounding the beach which makes this the perfect family resort - only steps away from the beach, restaurants and other amenities.
History & Culture in South West Ibiza
The resort itself is purpose built for tourism but it has been done in such a way that makes it seem like a traditional village. You won't find any tall apartment blocks, only beautifully painted buildings and an immaculately kept beach front.
Beaches in South West Ibiza
The beach is beautiful, wide and covered in silky soft white sand. There are wooden walkways that lead down on to the beach from the accommodation and several beach clubs along the front where you can rent sun loungers and full sun beds.
Location
South West Ibiza, Ibiza