There is no denying that Ibiza Rocks is one of the ultimate hot spots to visit this summer. With a banging line-up of acts and an incredible venue for them to perform in, not to mention drink prices that don't require a platinum card, Ibiza Rocks has got what we're looking for and that is something just a little bit different.
As epic as Ibiza's super clubs are, it can (dare I say it) all get a little samey after awhile. If you're like me and you don't get the same thrill from watching a DJ standing behind the booth as you do from watching a live band rocking out on stage then you'll agree that the clubs are missing a little something. Many of them make up for this with the performance factor coming from dancers and theatrics up on podiums and stages or out in the crowds performing as they mingle with the clubbers. For me though this is a different kind of spectacle and not on the same level with watching live musicians do their thing, which is why I'm loving my live music nights at Ibiza Rocks and am looking forward to many more this 2016 summer season.
---
On Wednesday 27th July I went to watch Sigma do their thing on the Ibiza Rocks stage. The UK Drum and Bass duo are no strangers to Ibiza having already rocked a Friday night spot at the Hotel back in June, they also appear on the roster for Together at Amnesia in August. Those gigs though are DJ sets and last Wednesday we were lucky enough to catch the only Ibiza Sigma Live party of the summer to which they brought the whole crew and rocked out with no less than five people on stage at any one time.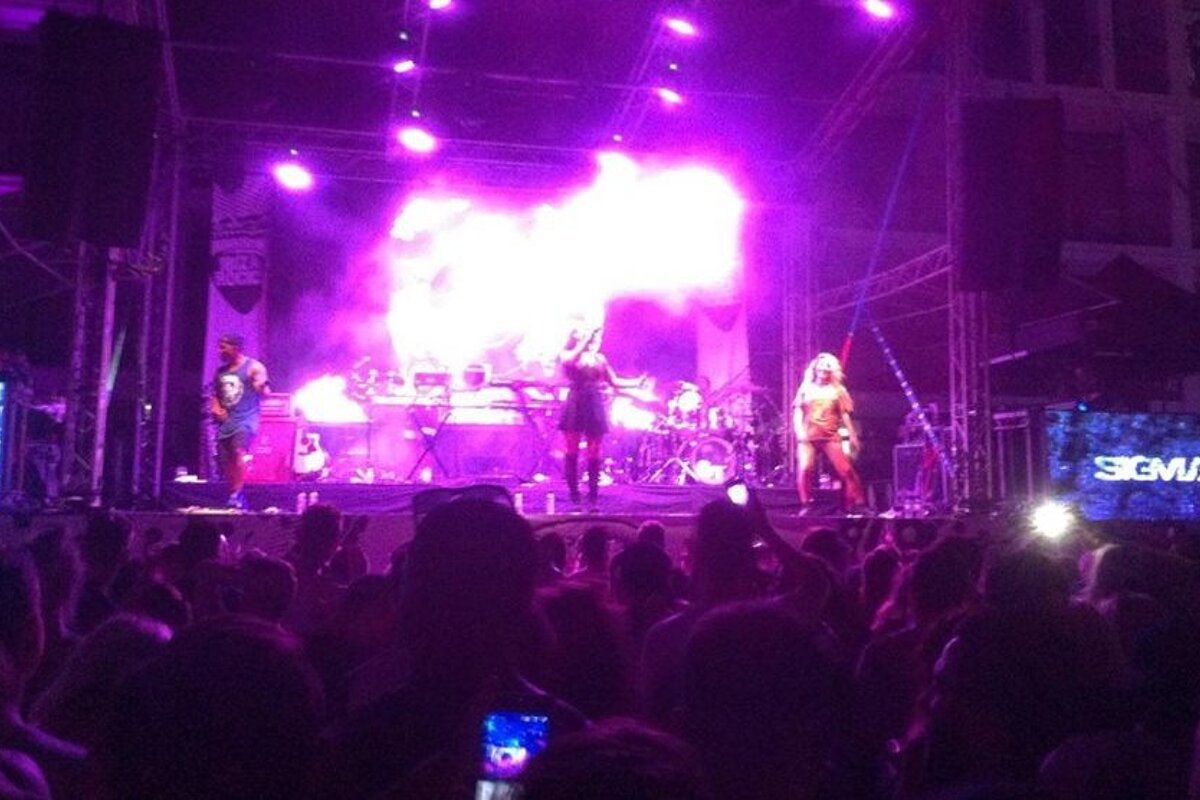 ---
It's safe to say that Manchester grime MC Bugzy Malone did a great job of getting the crowd in the right mood because by the time Sigma bounced onto the stage with their revolving crew, the energy of the crowd was ready to keep them dancing, jumping and singing for hours. Sigma had them going from the start with front man Justice doing his thing, and guitarist Ollie rocking like his life depended on it. But it was when their partner in crime Majestic joined them that things got properly wild with mosh pits popping up all over the place as he encouraged the crowd to get crazy.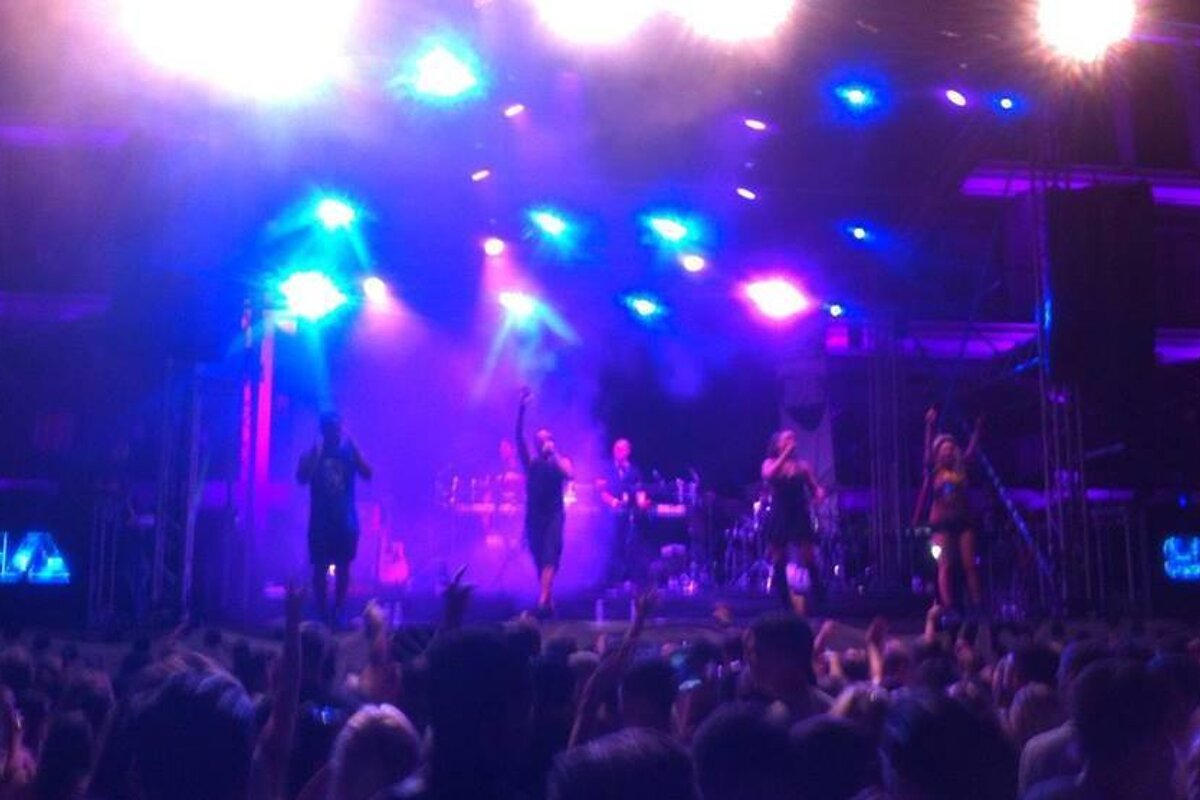 ---
Sigma gave us all the big hits and the crowd favourites including the songs like Changing and Coming Home that usually feature Paloma Faith and Rita Ora. Sigma had two female singers with them, introduced as Anna and Zoe, who gave us the vocals for these songs and others with beautiful and powerful voices that the crowd absolutely loved. Of course the set closed with the beautiful and evocative Nobody to Love which the crowd embraced so loudly that the band gave us several more choruses than were strictly part of the song and yet still left everyone wanting more. More live acts, more bands, more bouncing crews of energy rocking a stage festival style.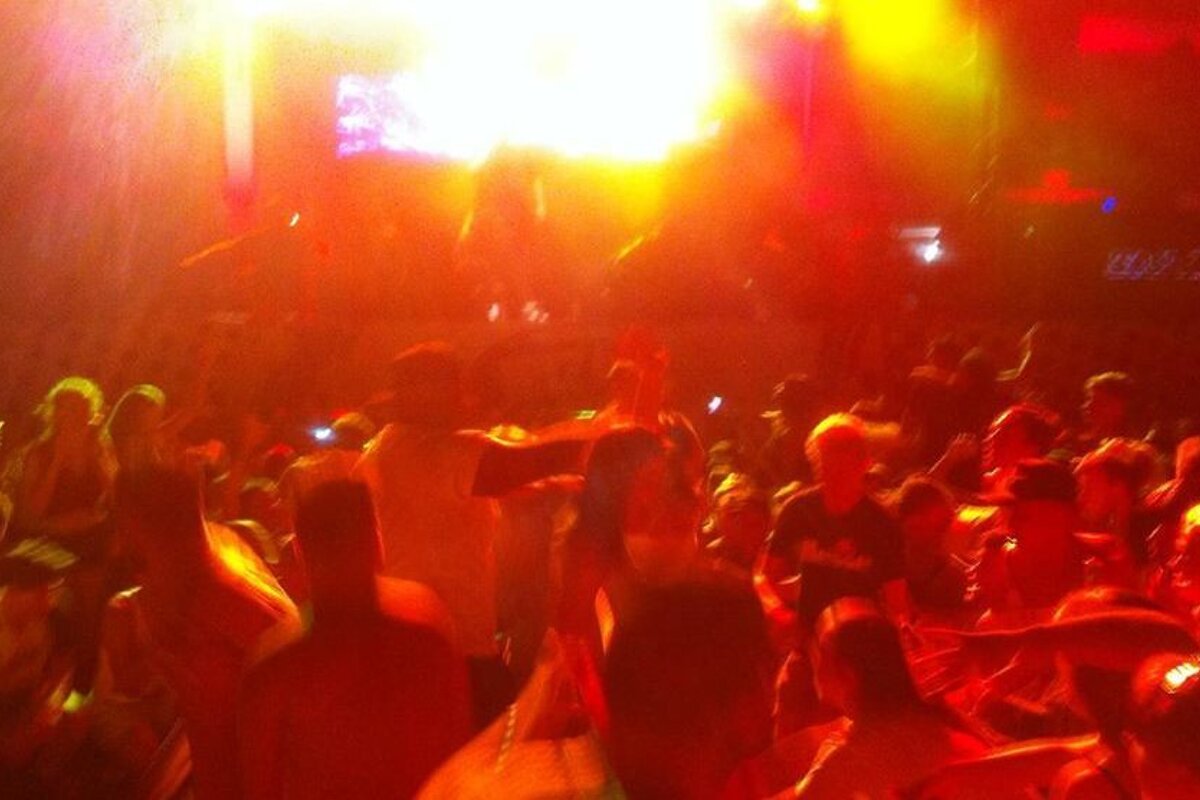 ---
If you've got the bug for live music then Wednesdays at Ibiza Rocks is for you, check out the line-up which features in the coming weeks Dizzy Rascal, Wolf Alice, All Saints (yes, those all saints) and what all music fans in need of a proper live band gig are looking forward to; Kaiser Chiefs! For one night only Ibiza Rocks will play host to the UK indie rock group who brought us I predict a riot, Ruby and Everyday I love you less and less. On the 3rd August, it's the place to be, be there and be ready to rock!