San Antonio's iconic Sunset Strip
How to enjoy the best sunset in the Balaeric Islands
About
Watching the sun go down from Ibiza's Sunset Strip is up there on the must-see list and it's a sight that has not been over sold. Sunset seen from San Antonio is stunning and there's not just one way to enjoy it.
There is a promenade that stretches all the way round San Antonio bay from the far end of S'Arenal beach all the way to tiny Calo des Moro cove to the north, there's a great view from almost every point of the bay and each spot comes with a different sunset atmosphere.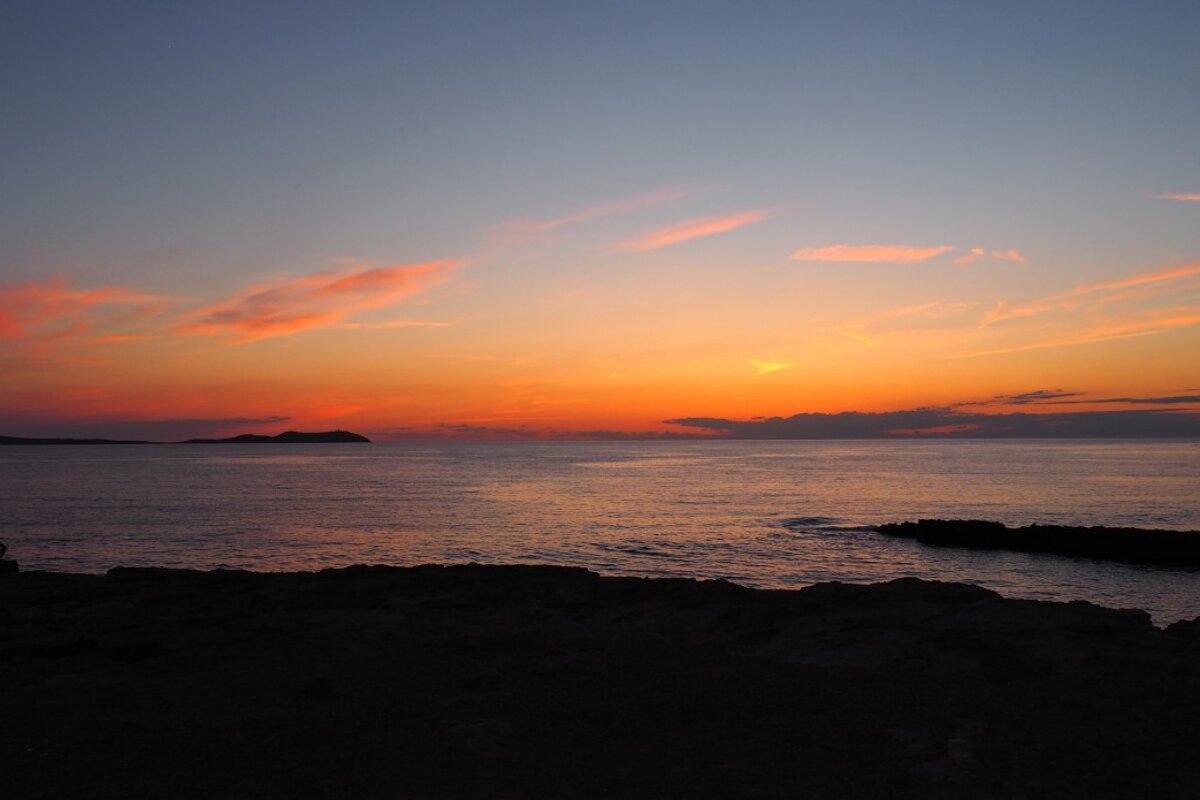 ---
One option is to spend the evening meandering along the main beach watching the sun go down beyond the marina. You can grab a seat at the Ibiza Rocks Bar or Itaca Ibiza to enjoy dinner or a cocktail and people watch as the promenade comes alive at sunset. This promenade fills up with all sorts of people as the crowd changes over from day to night, you'll see fancy dressers, roller skaters, joggers, street vendors, buskers and street artists all with a backdrop of a colourful sky and a slowly descending sun.
On another evening head to tiny Calo des Moro at the north end of the strip and enjoy the best spot for a sunset swim. Most of the bay has a sharp rocky coastline with nowhere to get in the water, but S'Arenal beach is one option for an easy entrance, but pretty little Moro is sandier and has a better view. The beach attracts a fun alternative crowd at sunset who tend to bring a picnic dinner and drinks and there's often a busker or two providing the soundtrack to the setting sun. A small water sports outfit here also rents paddleboards and kayaks in the evening, which is an atmospheric and peaceful way to watch the sun go down.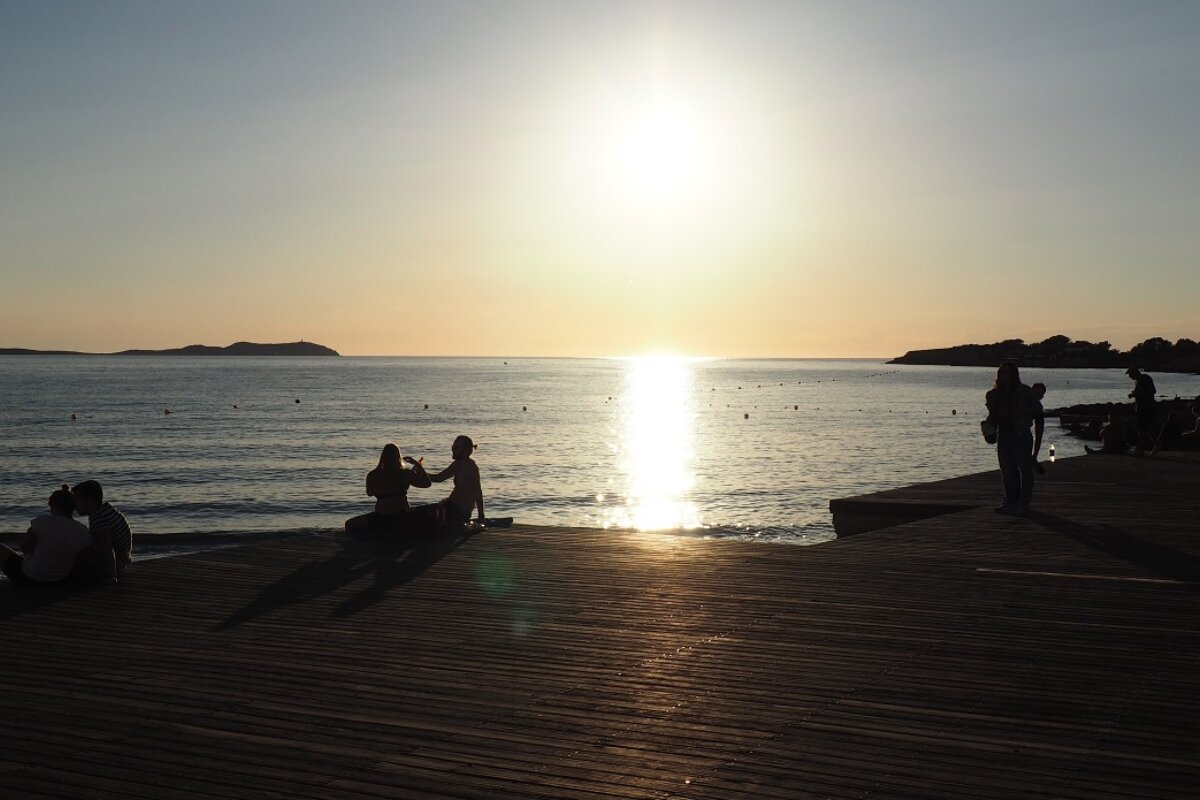 ---
If you've only got the one night in San An though you'll want to head for the main Sunset Strip which is officially the section of bars north of the marina from Fresh to Golden Buddha. There are plenty of venues to choose from and each one has a slightly different vibe so you can choose which one suits you best. There's funky little Bamboo with its shisha pipes, turquoise Kanya with pool and bench seating angled towards the sunset, mellow Kasbah Bar & Restaurant with elegant fusion food and comfy sofas, Fresh with pastel hues, gourmet burgers and fleecy blankets on every chair and then there's the real rock stars of the Strip; Café Mambo, Savannah and the original sunset bar Café del Mar.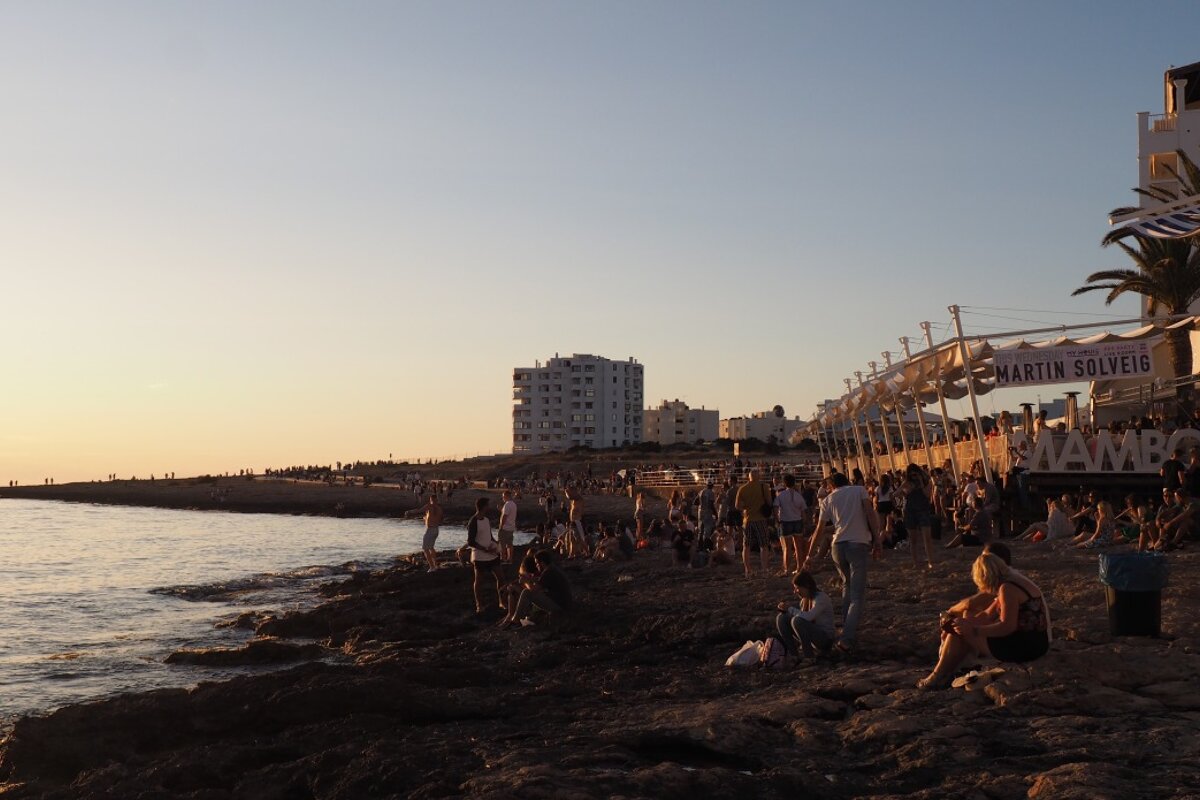 ---
Side by side on the best spot on the strip these three are the places to be; an evening spent watching the sunset from one of them will be an evening to remember. If you want to make that happen then you'll need to plan ahead, a table for dinner must be pre booked and will probably come with a minimum spend, Café del Mar also recommend getting there 90minutes before sunset to secure a good view. Cocktails will cost you around €16 at all of them and the menus differ so check them out online before deciding where to go. Mambo offers a Mexican-influenced menu, Savannah pride themselves on their Gin collection and 'classic' menu whilst Café del Mar boasts a world-class sushi chef; choose accordingly.
If food isn't your be all and end all perhaps you'd rather choose based on the musical accompaniment and if so you can't go wrong with Café del Mar whose chill out collections are world famous. Or Café Mambo, they often host nights where international DJ's who are playing at one of the super clubs will play an early set at Mambo's as the sun goes down. A month into the 2016 season and Mambo's has already featured MK, Martin Solveig, Roger Sanchez and Bob Sinclar. These nights tend to be awesome with crowds coming along to hear the DJ's at work, fire dancers performing and a festival atmosphere taking over.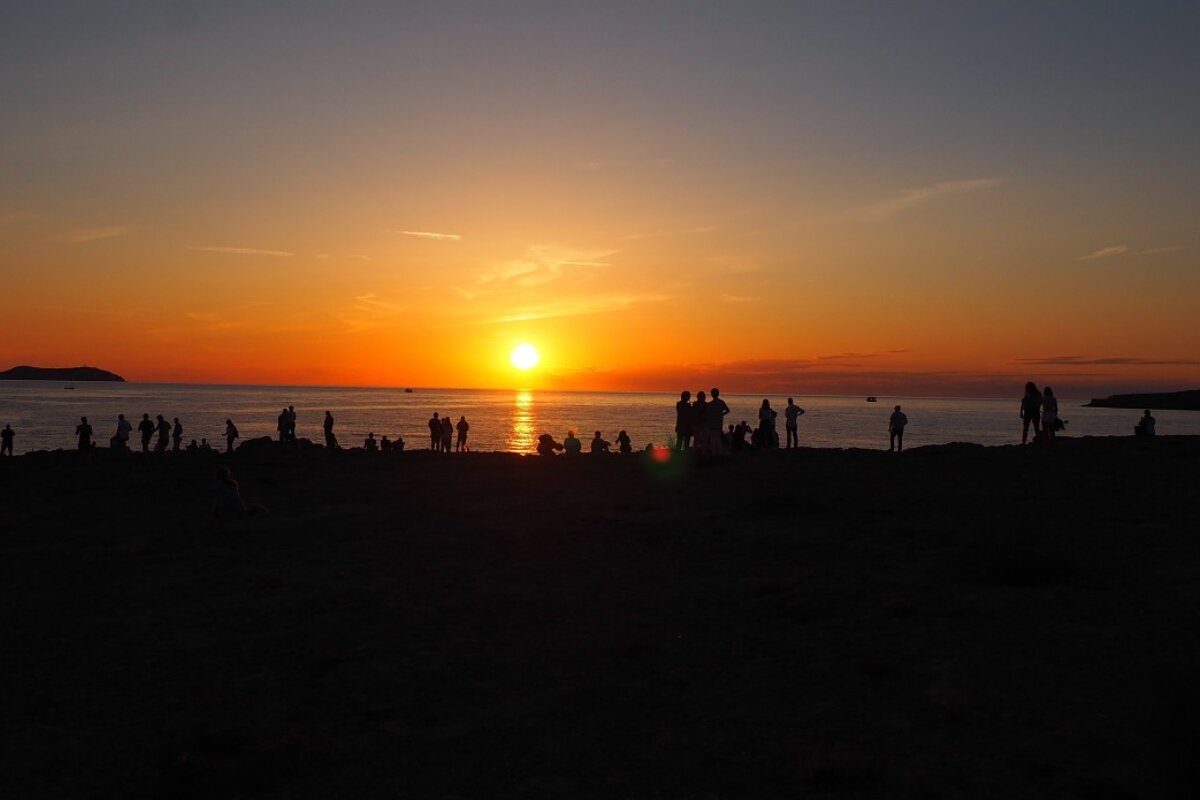 ---
If it's not about the food, music, cocktails or crowds for you but just about the sunset then wander along the strip and take a seat on the rocks at any quiet spot that takes your fancy. Alternatively and for the most elegant sunset option, take yourself to the marina and rent a yacht for the evening, float out into the bay with an unspoilt view of the sunset and the knowledge that everyone on shore is jealous of your life of luxury.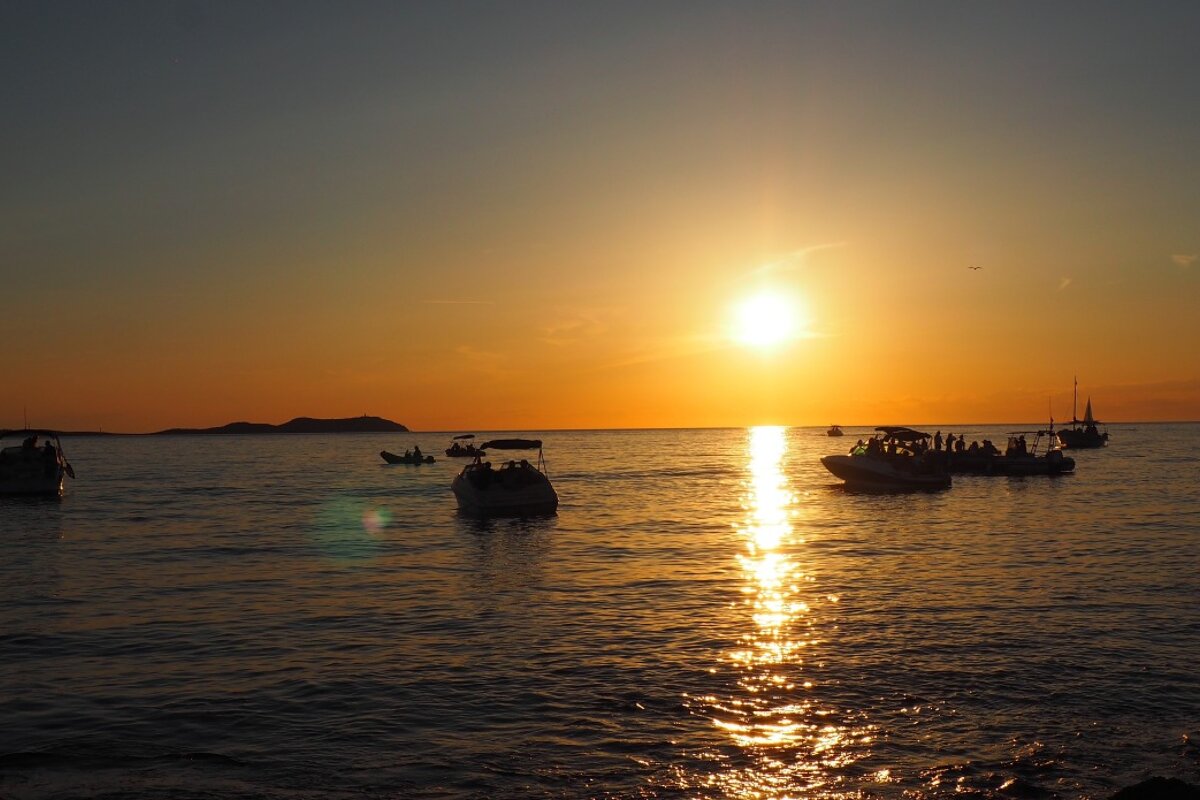 ---
The choice is yours on San Antonio's Sunset Strip and there's certainly something for everyone.