Cala Corral is not a beach in the traditional sense but is no less beautiful for being a little unique. Located on the south-west coast of Ibiza in a stretch of coastline that is home to some stunning beaches such as Cala Bassa, Cala Conta and Cala Tarida.
These beaches are well and truly on the tourist map and attract such crowds in the summer that it can be difficult to lay your towel down without touching someone else's. For many people these beaches are beautiful enough that the crowds are worth it; the crystal clear turquoise water is often the main draw and as busy as the sand gets, there's always plenty of room in the sea, so many just accept the crowds and enjoy these popular beaches. For others though a day at the beach needs to be a quieter affair with some semblance of privacy and the ability to stretch out ones arms and legs without accidentally kicking your neighbour. For those people a little exploring needs to be done and unknown, different beaches like Cala Corral come into their own.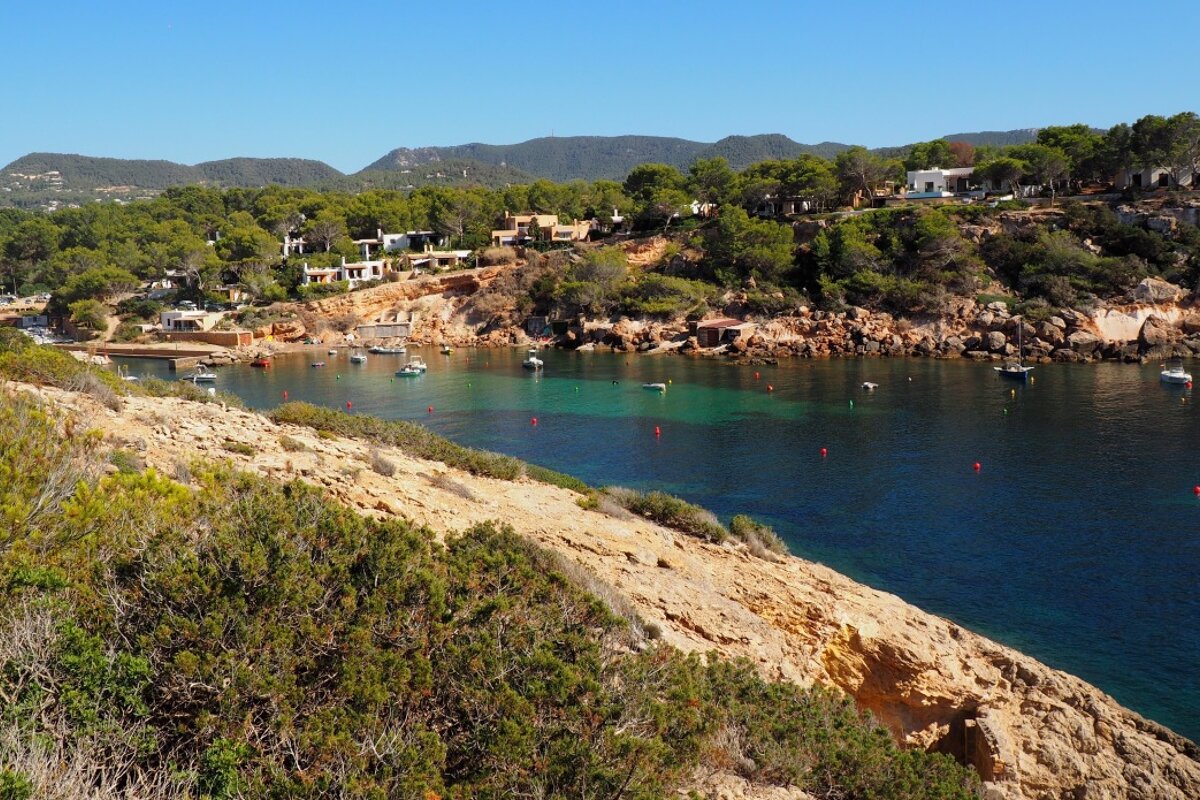 ---
Cala Corral is a small man-made port which sits between Cala Tarida and Cala Conta, in a deep inlet carved into the cliffs. The shape of the coastline here makes a perfect natural harbour protected on both sides by arms of villa-lined cliffs. You'll find several boats bobbing about in the mouth of the bay and at the back a small concrete marina the Puerto Coralmar, home to a collection of privately owned motor boats. Either side of this man-made section people have made use of the natural harbour by building boat huts along the rocky walls of the bay. Boat huts like these pop up along the entirety of the Ibizan coastline and range from ramshackle shanties to pretty mini houses, but whatever their condition they are inevitably built with flat concrete roofs, on flat rock shelves with shallow slipways leading into the water and it is these areas that make for perfect sunbathing territory.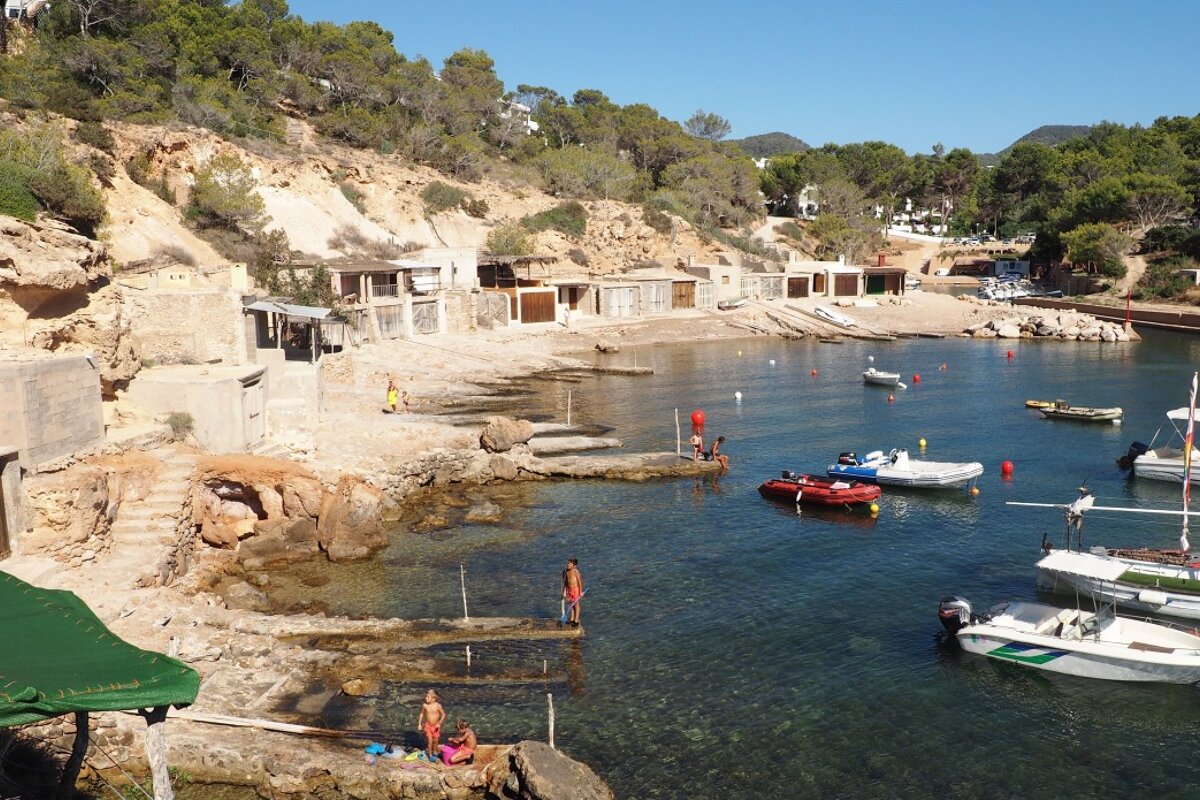 ---
Walk around the rocks in either direction and you'll find families and couples tucked into the rocky crags and mini coves of this bay, sunbathing in the peace and tranquillity that comes with getting off the beaten track. Keep wandering along until you find a private spot you like the look of; stop by a slipway if you need easy sea entry, a jutting rock shelf for a diving platform, a narrow crack in the rock for extra privacy or just a large flat expanse to lay down your towel. Either side of the concrete channel is a small stretch of beach covered in seaweed rather than sand, it's a softer option than the rocks but it's a little overlooked from the road.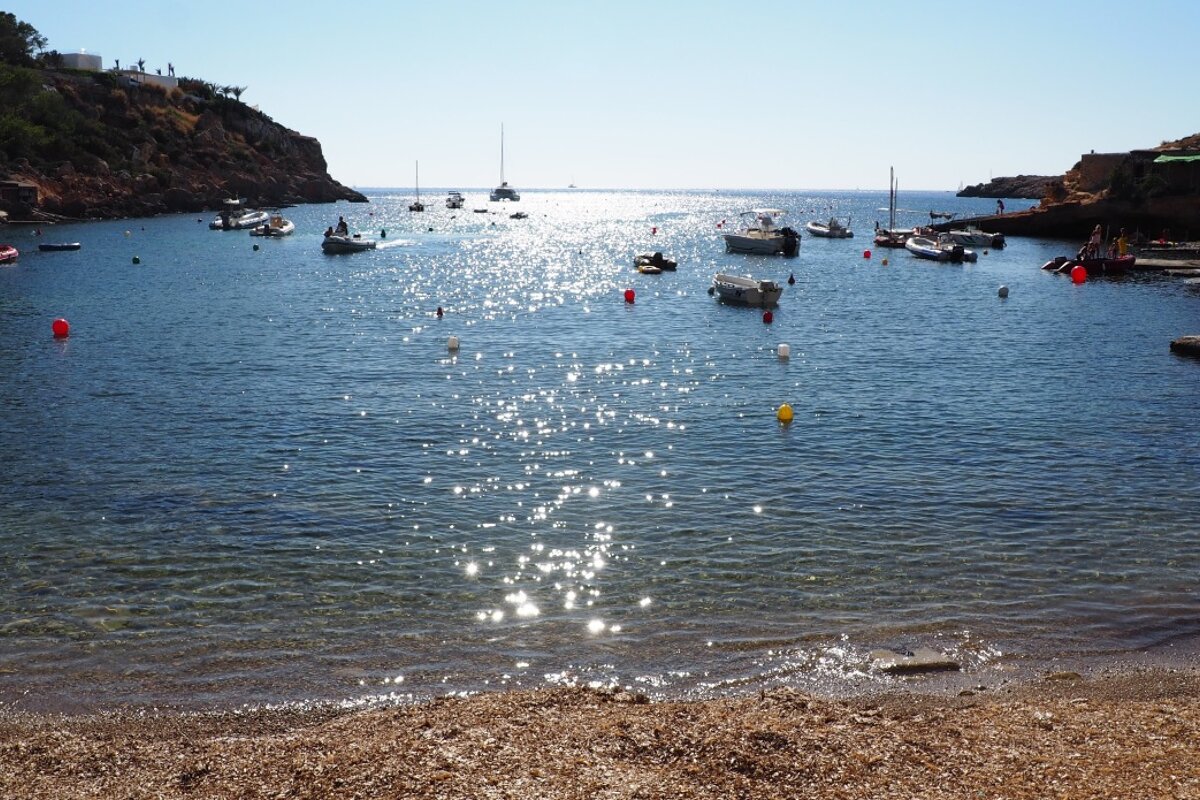 ---
The rocks and slipways make excellent rock-pooling and crab hunting territory and the sea is crystal clear, bright blue and extremely tempting. Snorkelers will love the rocky seabed and shelves of rock that are home to an abundance of sea life.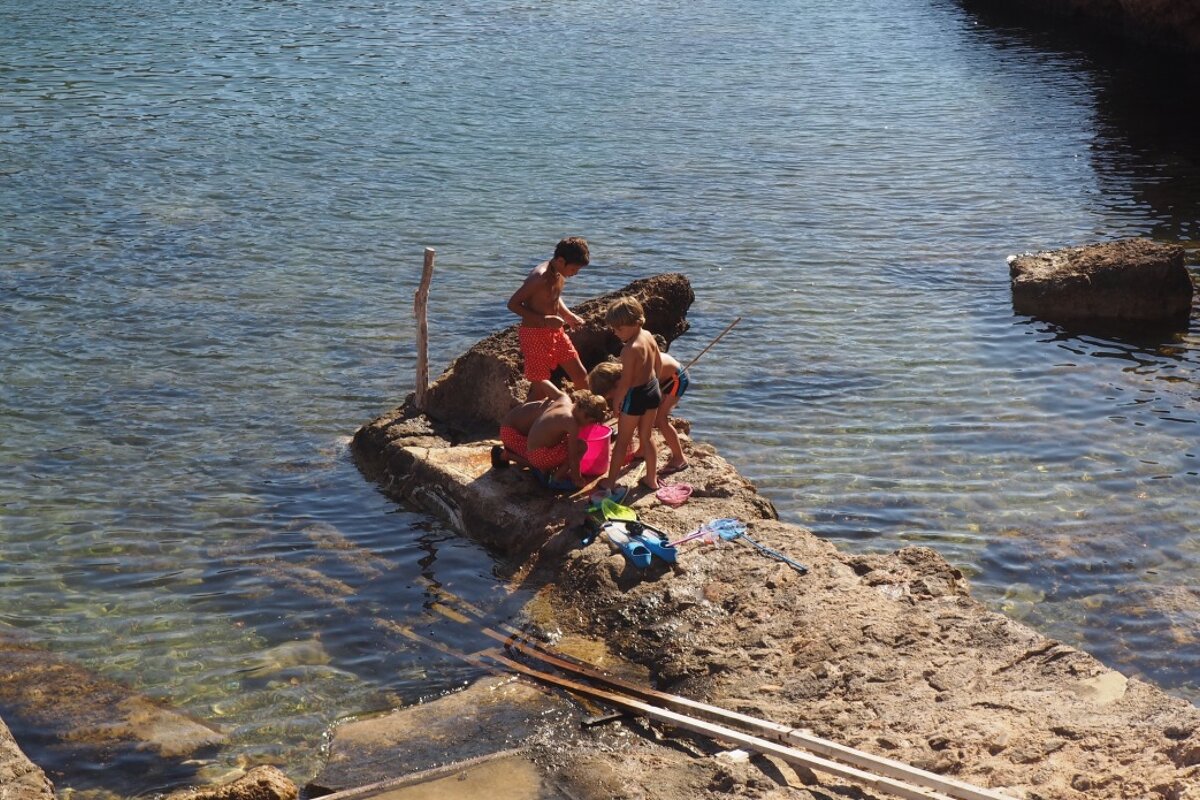 ---
Explorers, adventurers and hikers could spend all day navigating the cliffs in either direction, a rough path to the south takes you past some truly beautiful villas perched along the cliffs whilst a short walk north takes you to the Ibiza Stonehenge monument. Or if you don't fancy all the exertion just lay back and watch the boats come and go in peace at this non-traditional and very quiet beach.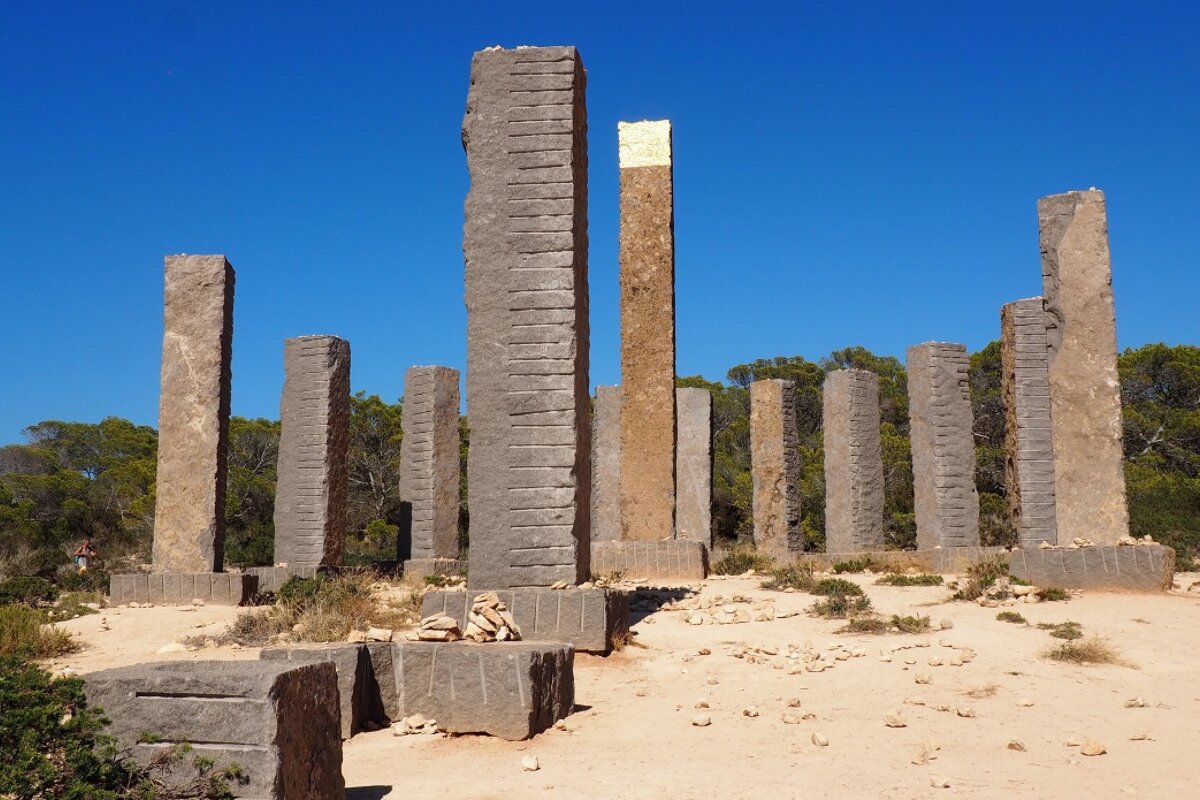 ---
Due to its non-beach status Cala Corral doesn't have many facilities, there is no lifeguard on duty, no shops, restaurants, showers, or water sports centres. However, there are toilets available at the marina as well as a cold drink vending machine, anything else you need you'll have to bring with you. You can access Cala Corral via road; parking is available beside the marina, or via foot along the cliffs from either of its neighbouring beaches.
---
Visit Cala Corral for a beach day away from the crowds, where the tranquillity, crystal water and beautiful view make up for the lack of traditional beach.