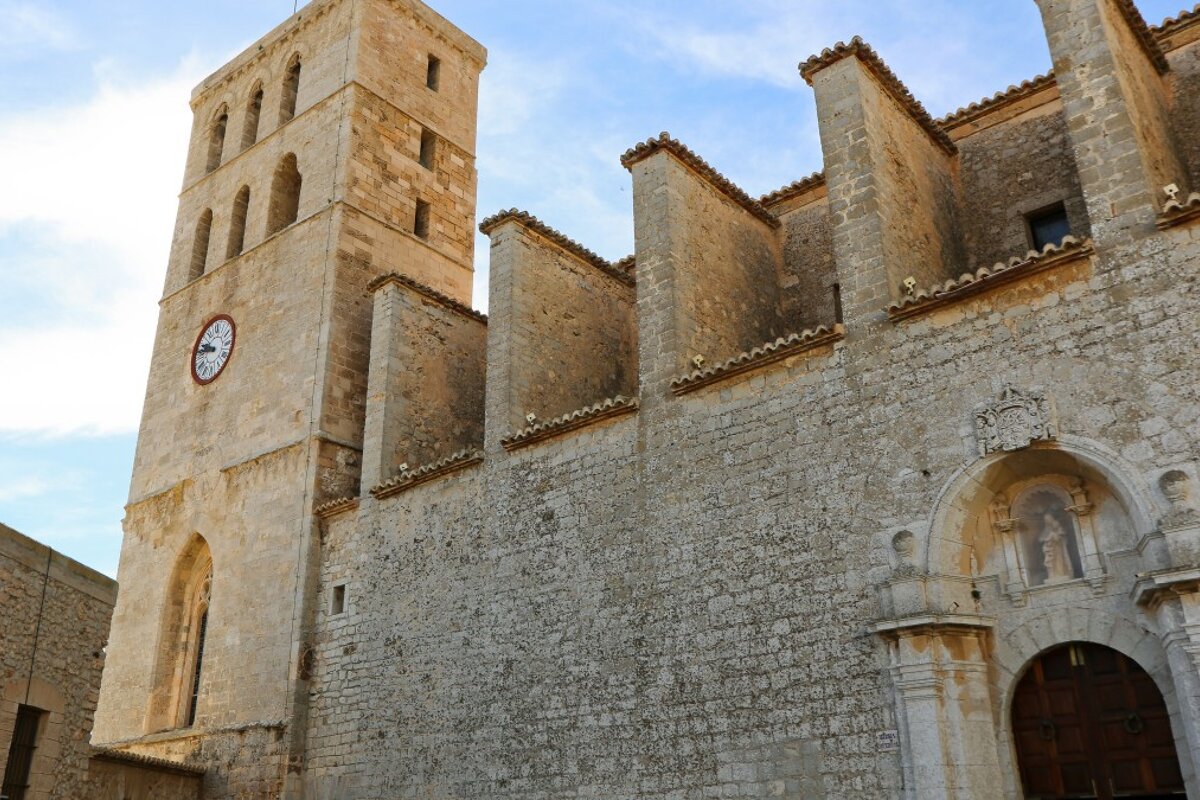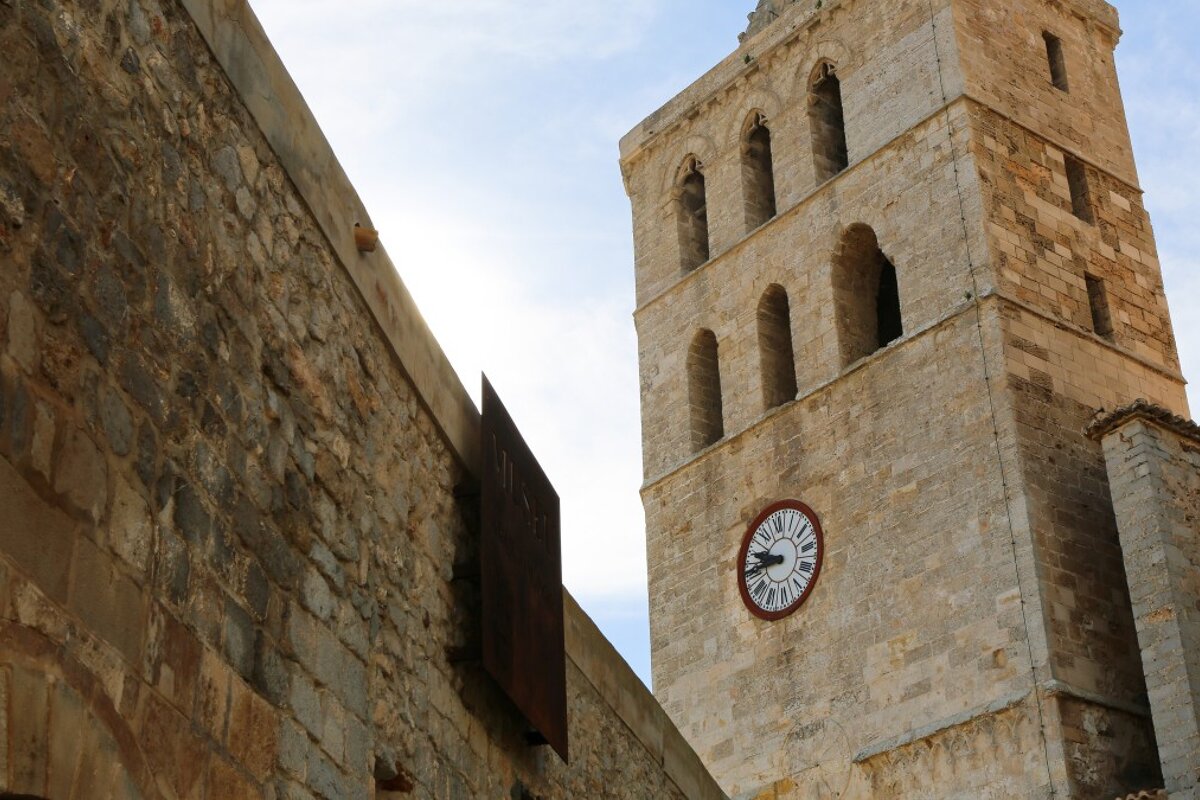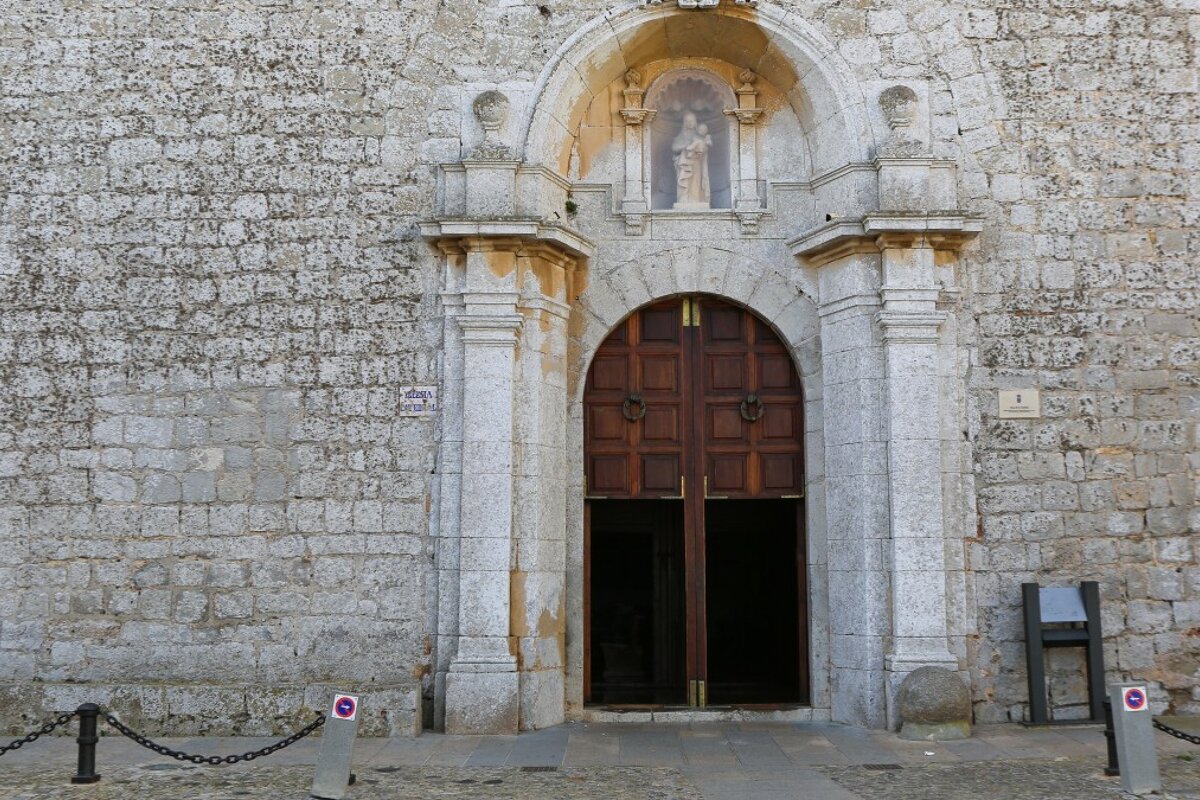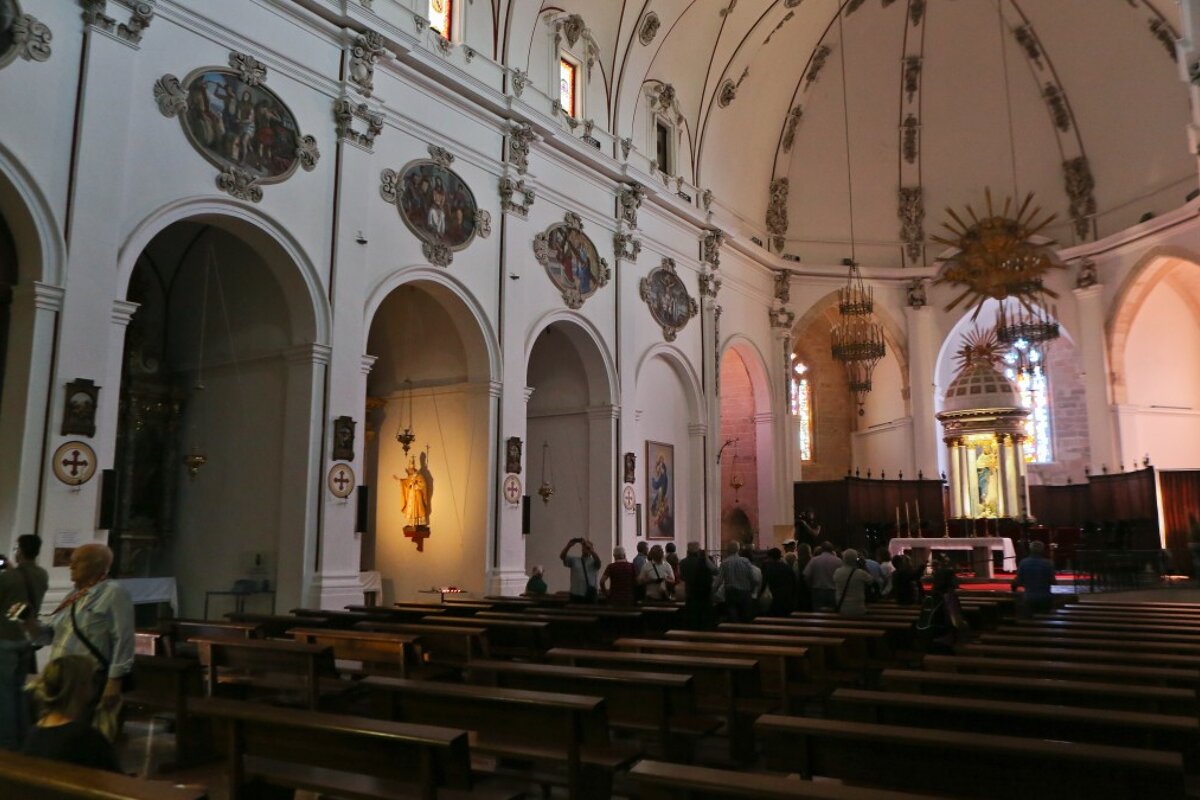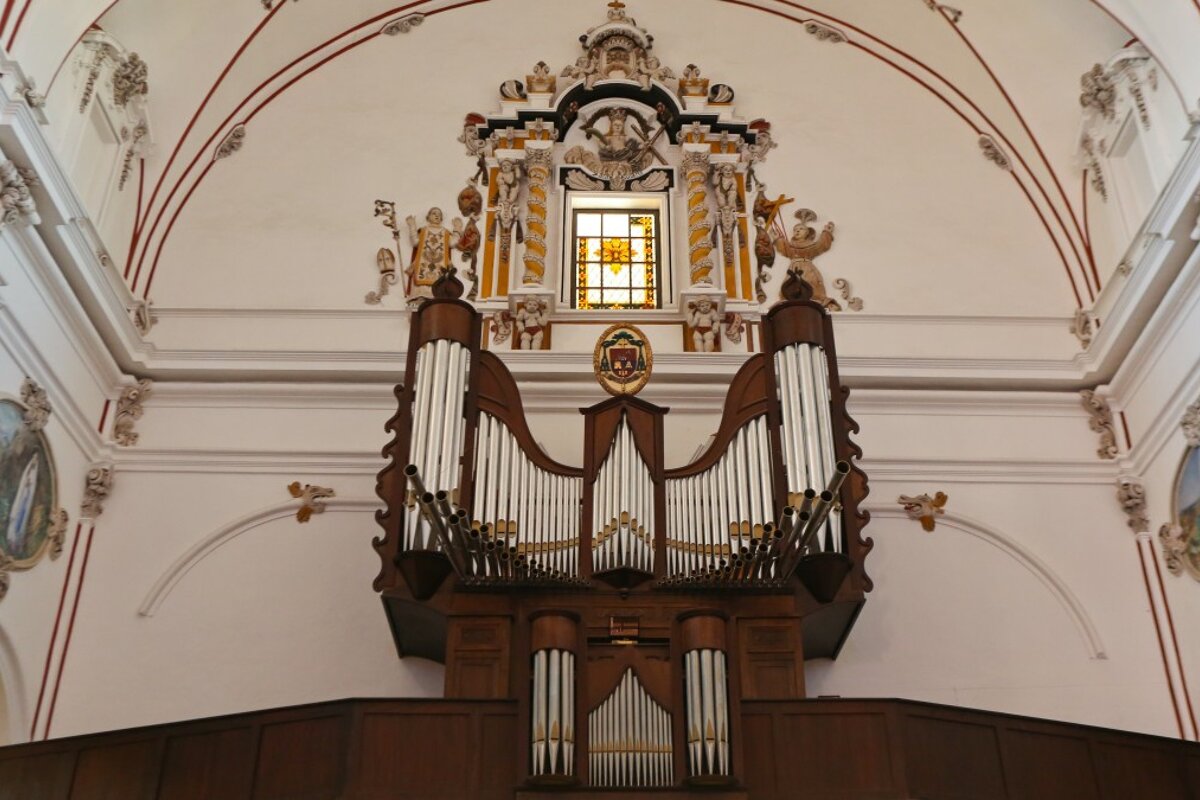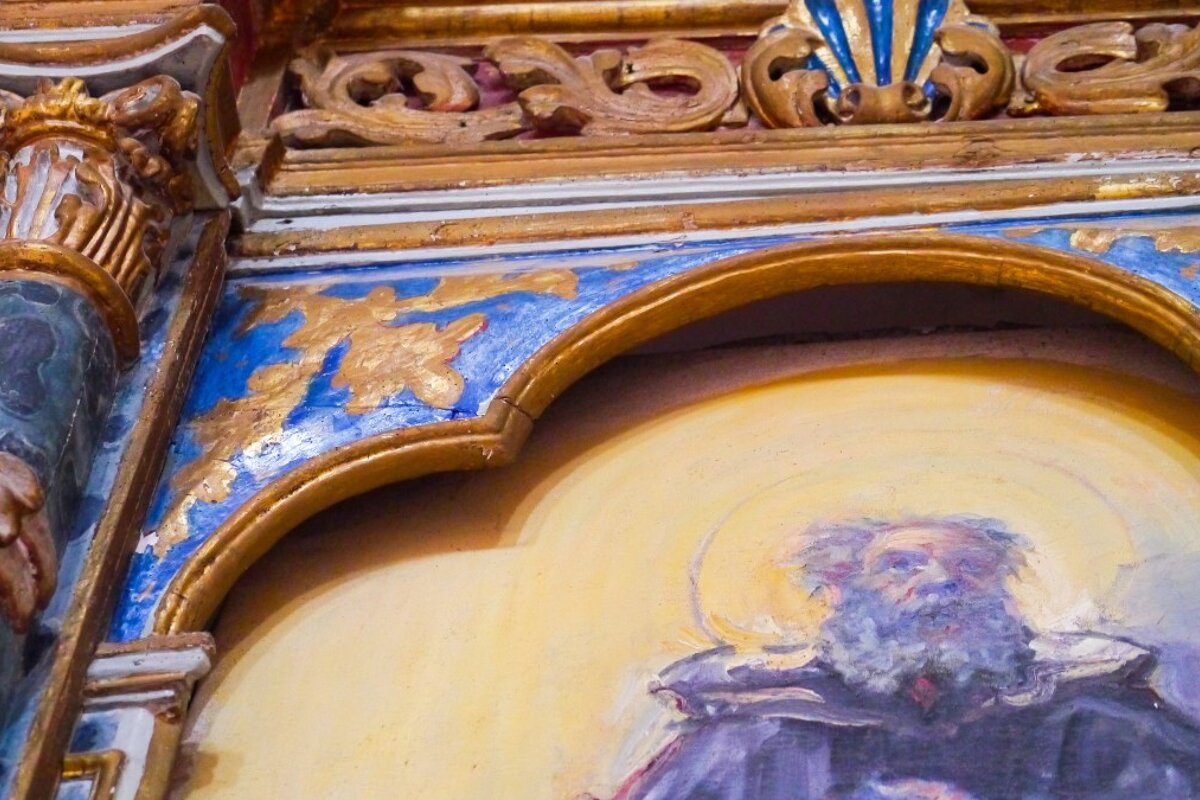 Catedral de Eivissa (Ibiza Cathedral), Ibiza Old Town
The Cathedral of Our Lady of the Snows offers fantastic views over the sea
Situated at the top of the fortified area within the walls of Ibiza's Old Town (Dalt Vila) is the cathedral. Dominating the square it stands on with a simple Gothic style, it was started in the 14th century.
Historically this area has always been a place of worship, as the first religious building in this spot was a temple by the Carthaginians in the 7th century. The cathedral there today was founded in the 14th century however not completed until the 16th. Inside is a mixture of Catalan Gothic style and later Valencian influences.
The agreement signed in 1234 by Guillermo de Montgrí, Peter of Portugal and Nuno Sanç, future conquerors of the islands, established as one of the first obligations to create a parish dedicated to Saint Mary in the city of Ibiza. This parish became a reality once the conquest was taken on, on 8th August 1235. At first, it was set up in an already existing building, maybe a Muslim mosque readapted to Christian cult.
The current building owes more to the 16th century. It became a cathedral in the 18th century. Inside there are many works of art including two Gothic painted panels by Francesc Cornes from the 14th century.
The views of the sea from here are spectacular.
Watch out for
You need to be reasonably fit to reach the top of the hill that leads to the cathedral. The Old Town has some steep sections and stairs that may not be suitable for people with reduced mobilty.
Visitor comments
"We visited this place at sunset and let me say the view was absolutely breathtaking. The moment we arrived there was some live music at the bar nearby, which made the whole scenery even more astonishing and authentic. The pictures took here looked absolutely amazing and the sunset was one of the loveliest we saw during our stay in Ibiza." - Trip Advisor
"Beautiful tranquil. A great climb rewarded with an array of coffee shops/ restaurants and bars. We saw a beautiful wedding taking place. My favourite place in Ibiza. " - Trip Advisor
"Scenic views and cultural. The cathedral is surrounded by quaint streets. Lovely chilled out restaurants in and around the area. Ensure you wear appropriate foot wear as it is steep and can be sloppy on the cobbled stone." - Trip Advisor
Directions
Located in the centre of the Old Town, overlooking the city of Ibiza and the surrounding sea.
When to come
Mass is held on Sundays and during any of the numerous Fiestas at 10:30.
Open to visitors between April and October from 10:00 to 14:00 and 17:00 to 20:00 (18:00 to 21:00 in July and August).
Contact
Address
Plaça de la Catedral
07800
Location
Ibiza Town, Ibiza