Located right on the edge of Ibiza Town is a scruffy little slice of history that is often missed by people who walk past it completely oblivious.
It doesn't look like much other than an overgrown field of reed beds, but Ses Feixes is, in fact, a protected area of Ibizan heritage, interesting both for its past as the city's main vegetable garden and it's present as a wetland area home to many species of indigenous and migratory birds. The area is all the more interesting for the fact that it sits on prime Ibiza Town real estate and yet has managed to avoid the dangers of development.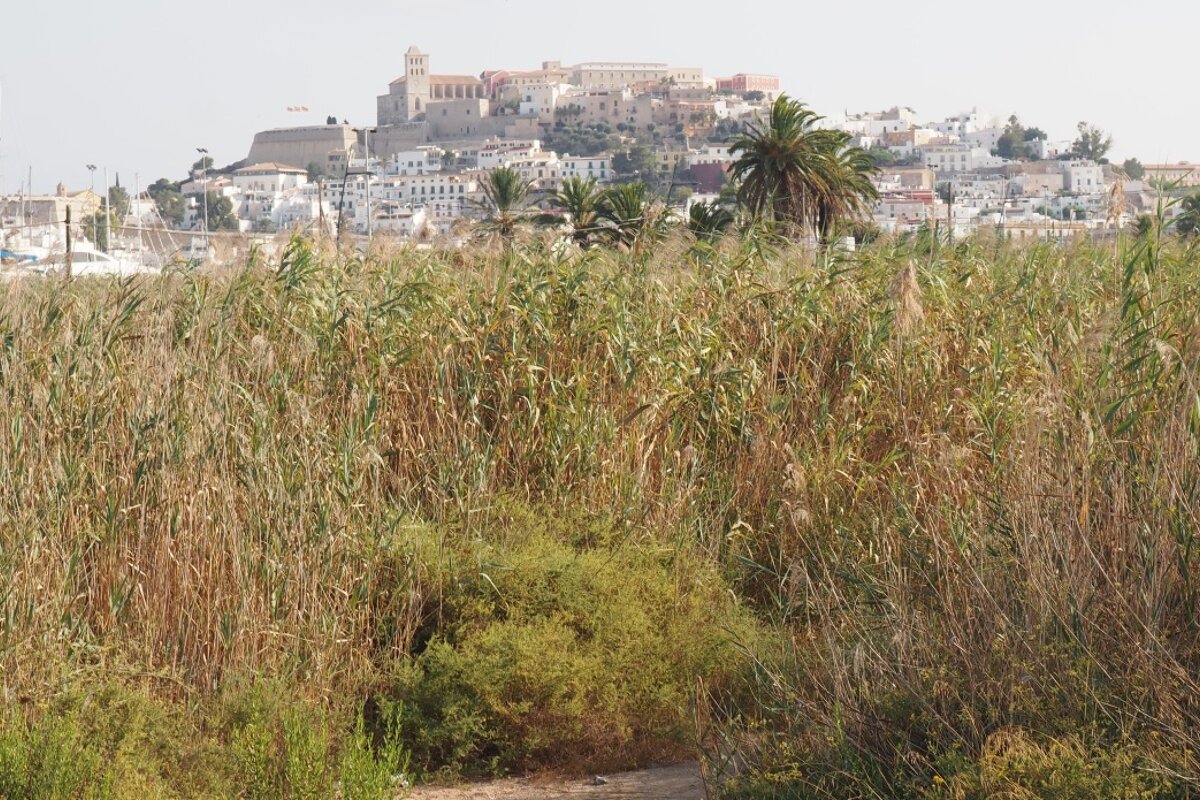 ---
Ses Feixes dates back over a thousand years to when Eivissa was an Islamic City. The moors cultivated it and used innovative irrigation techniques involving channels, wells, tanks and reservoirs which enabled them to make this one of the most fertile stretches of land on the island and reap two harvests a year from it. The whole area once occupied 600,000 square meters and is split into two sections of roughly equal size, Prat de Vila closest to Ibiza Town and Prat de ses Monges which runs behind Talamanca beach. These areas were split again and again into different plots which were separated by the irrigation channels and which you can still vaguely see hints of, especially in Prat de ses Monges, by the presence of a few stone portals which would have marked the entrance to the separate plots.
The cultivation of this land was so successful and so productive that the area continued to be farmed through a thousand years of Ibizan history right up to the 1950s. This being Ibiza, the rural idyll couldn't last forever and pressure started to build from the expanding city. Developers started moving in and construction was planned for various if not all parts of Ses Feixes. Luckily, before too much damage could be done and this slice of history lost forever the environmentalists got involved and highlighted the area's importance as a wetland and refuge for native, indigenous and migratory birds and wildlife including hedgehogs, reptiles and bats.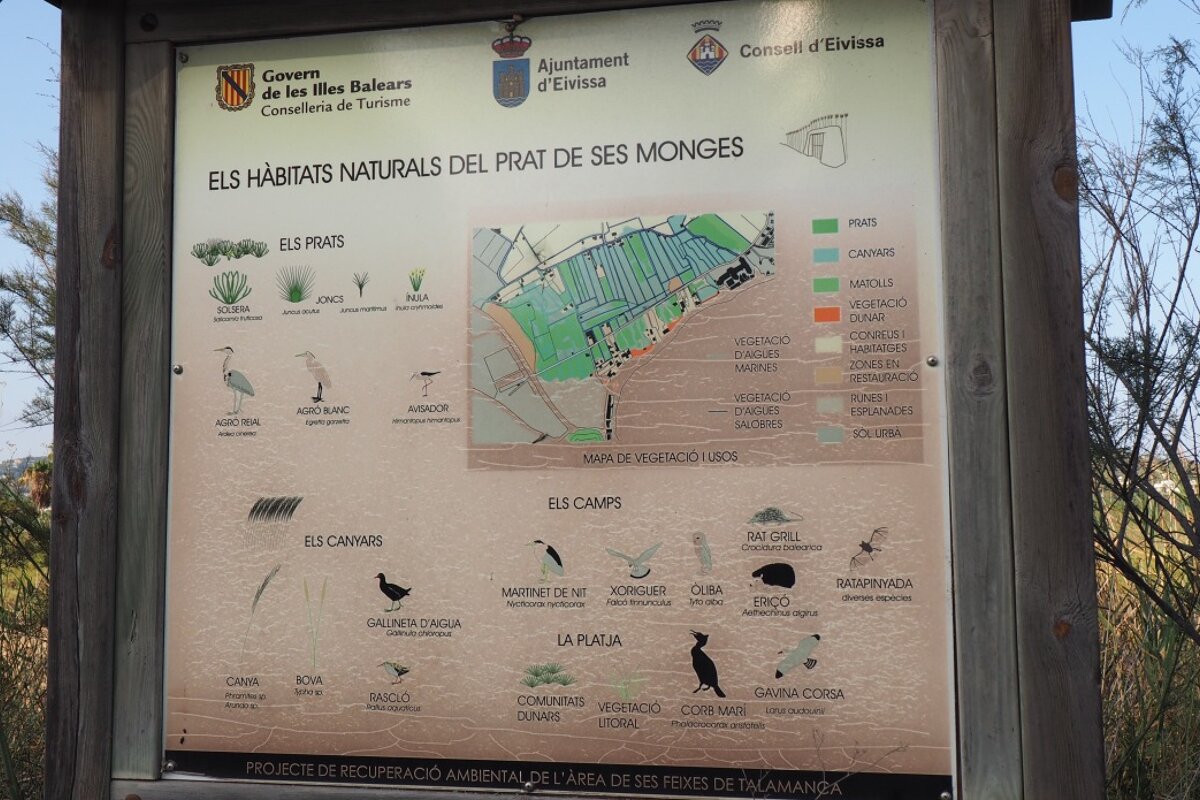 ---
Ses Feixes was deemed first an area of cultural interest and then in 2009 was named as a UNESCO heritage site and work was undertaken to remove waste dumped in the area and restore the water flow to the neglected irrigation channels and water systems.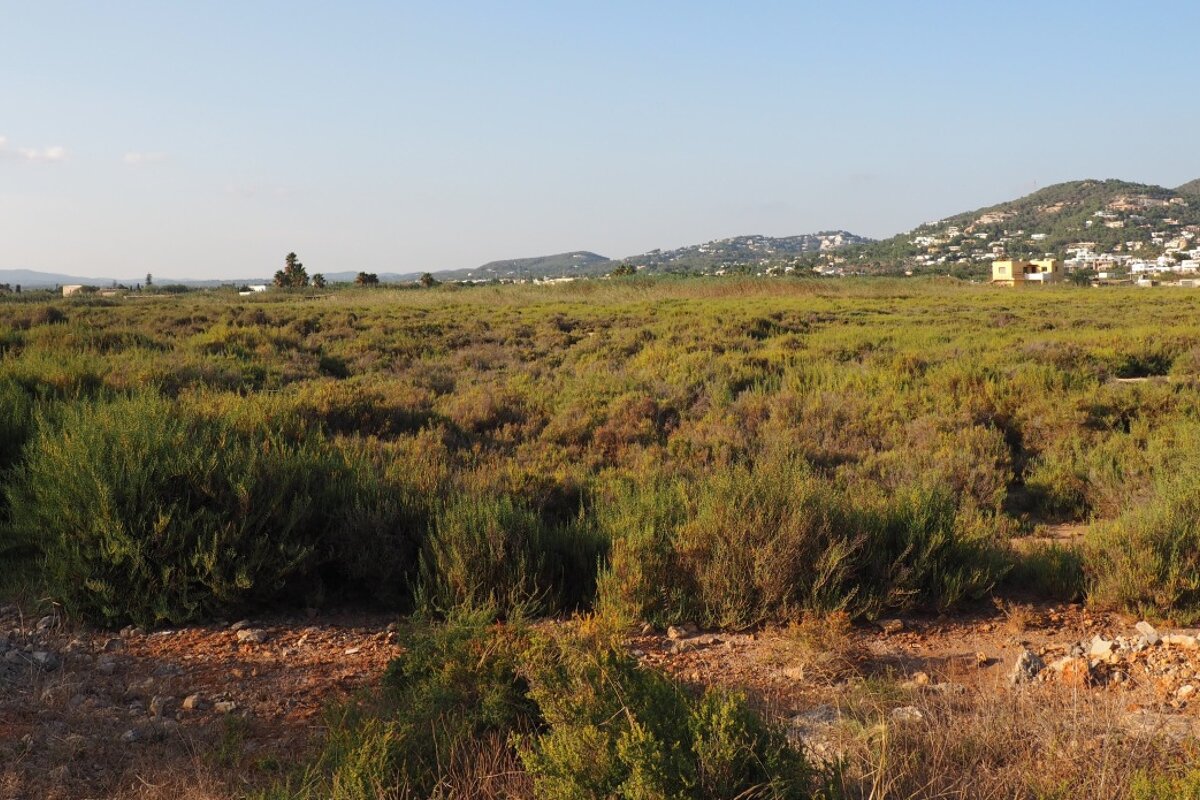 ---
These days, even without knowing its history Ses Feixes makes for a charming nature walk all the more pleasant for its location so close to the city centre. The Prat de Vila section is the least aesthetically pleasing of the two areas as it runs parallel to a busy main road and roundabout. The access road is also the driveway for a fairly busy garage, but it's still worth a wander for the sight of the giant reeds which close in on you from all sides and tower above your head twice as tall as a person. As you walk through the reed beds you'll hear rather than see the scurry of lizards and animals away into the dense foliage on either side of you. Be sure to look up and back towards the town and you'll see the old town of Dalt Villa atop the hill looking down at you as it would have done all the way back in the days when the Moors worked this land.
---
Prat de ses Monges is a much prettier area to wander being more open with lower plant growth and views to the hills of inland Ibiza. There are information boards scattered around this land too so be sure to check out the ones that tell you which birds and plant life you can expect to see.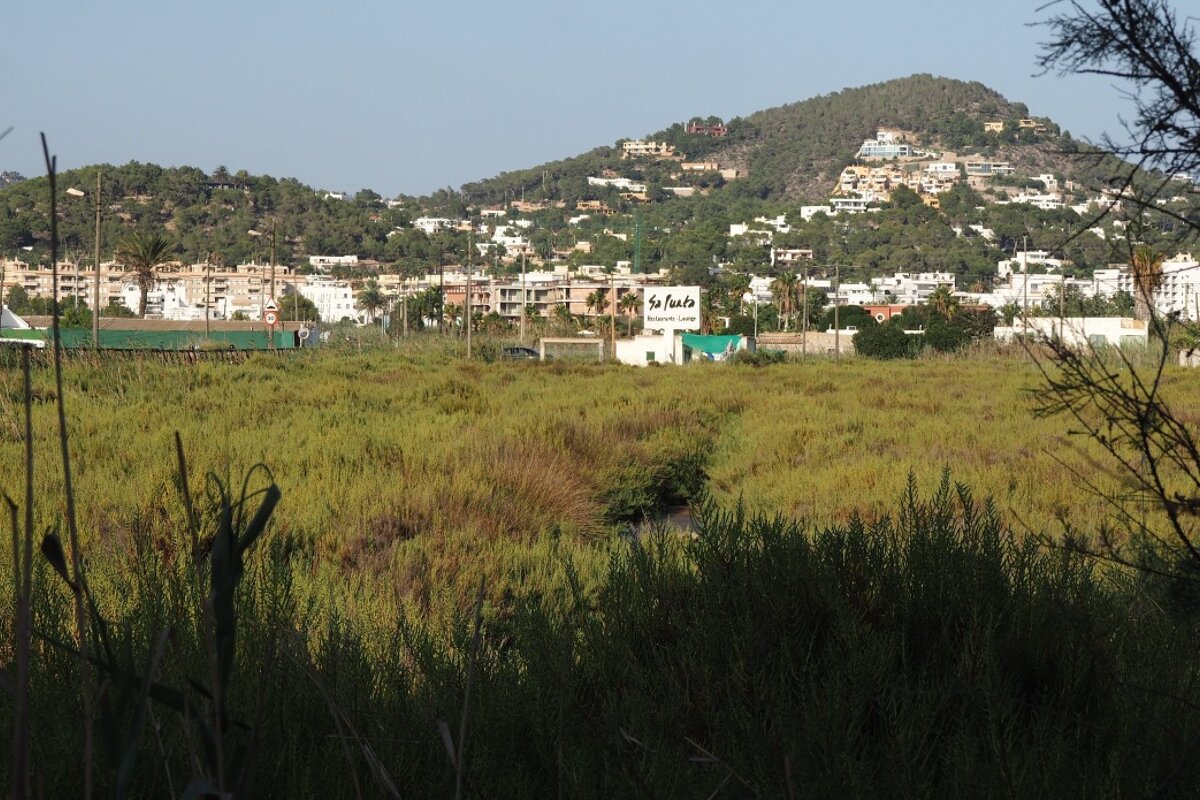 ---
Take some time away from the beach and explore this slice of Ibizan agricultural heritage. Watch for wildlife or spend an hour bird watching, and marvel at the fact that the years of unrelenting urban expansion and development in the name of tourism have left this little patch of nature undisturbed for over a thousand years.