Santa Gertrudis de Fruitera (of the fruits) was, as the name suggests, once famed for its orchards and the fruit produced on the fertile acreage surrounding it. These days although the area is still farmed, the town itself is far more famous for its boutiques and bars than it's farmyards.
Like most Ibizan towns the central point of Santa Gertrudis is its church around which the rest of the town sprawls. The pretty church breaks with tradition in several ways not least because it looks more like a home than a fortress with several large wooden windows and simple façade. The 18th-century church also breaks the mould by being painted with accents of yellow in contrast to the stark Balearic white of almost every other church on the Island. This colour scheme is repeated throughout the town with most shops and houses featuring some detailing in the exact same yellow shade as the church - all except the rebellious little ice cream shop which has gone for a stand out blue instead...bet they get frowned upon for that.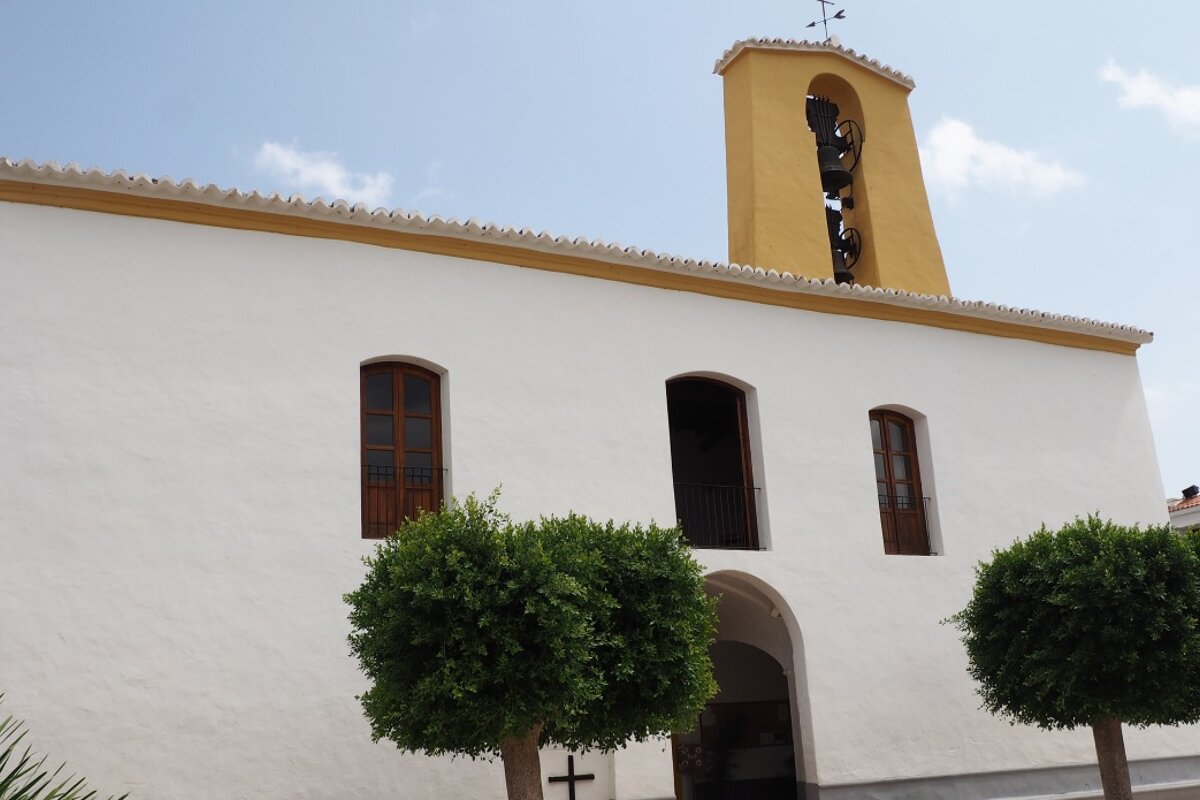 ---
This co-ordination has the desired effect and the town has a cohesive vibe that hints at a town enjoying prosperity, the tree-lined squares and impressive internationally inhabited villas do nothing to detract from this impression. The air of affluence is also indicated in the type of businesses that fill this town, no bargain bazaars or chain stores here, Gertrudis is filled with one-off boutiques, vintage stores, auction houses, organic grocers and art galleries that make for a fascinating, if expensive, day of retail therapy.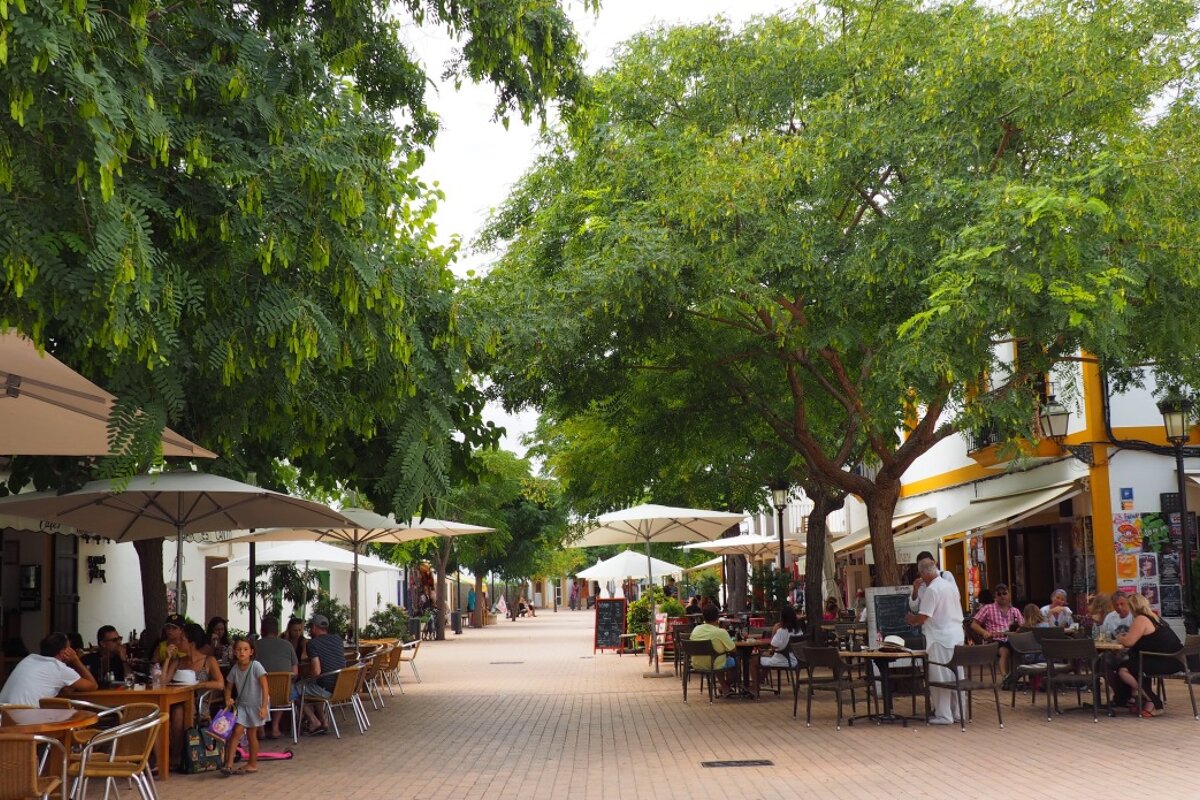 ---
Most of the shops are clustered around the church square but you'll find them tucked away down every side street and on the way out of town too. Pop into 'Mareas' for vintage clothing and accessories and enjoy the décor that includes Underwood typewriters and blown glass seashells. 'Origins' for an Aladdin's cave of hippy paraphernalia as well as materials, rugs, jewellery and furniture from all over the globe, be sure to notice the jewellery made from dried fruit displayed out front. The 'Rose shop and art gallery' has a wonderful collection of coffee table books about Ibizan history and culture discussed through photography and cooking (did you know Ibizan's used to eat hedgehogs?). Visit 'Es Cucons' to perfect your yachty wardrobe and 'Angels' purely for the amazing interior which features a tiny wood and metal mezzanine display level and a water garden under the glass stairs.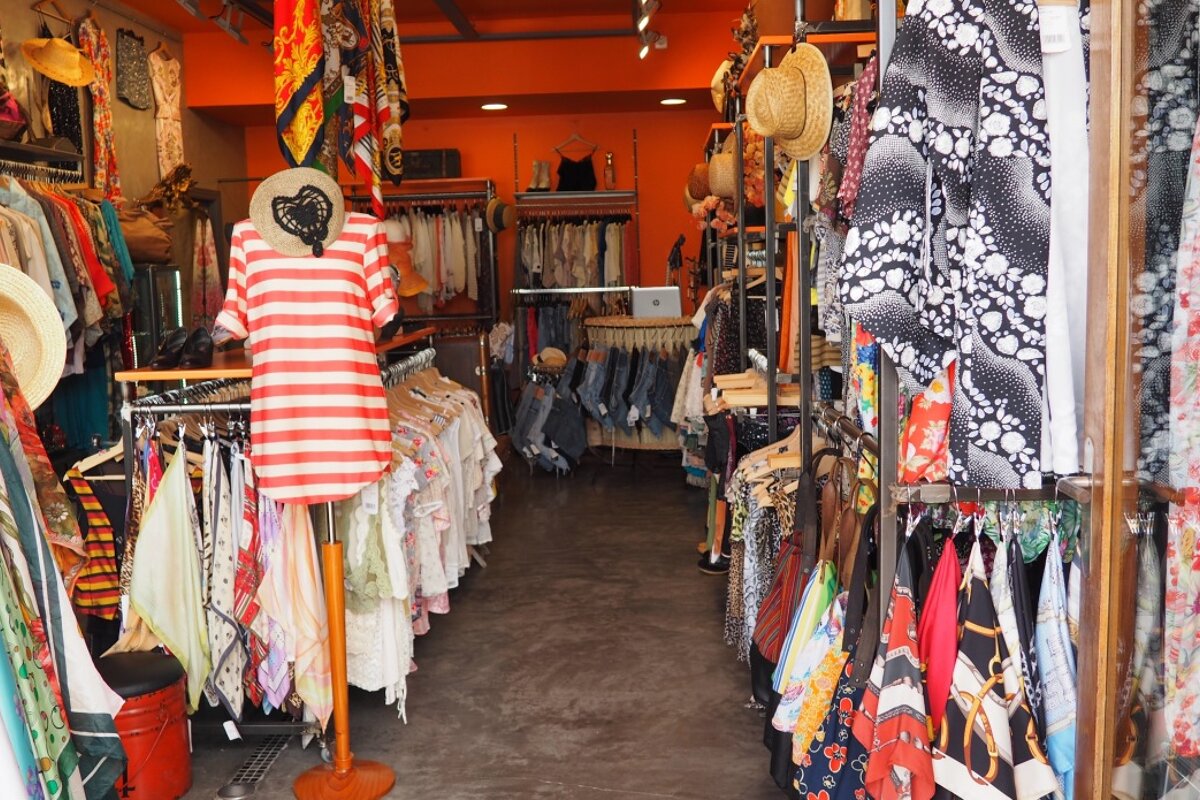 ---
When you're done with your retail marathon or if you just need a break then take a seat at any one of the many bars, restaurants and cafes that fill this town. One of Santa Gertrudis' defining characteristics now is its abundance of bars and eateries and again although they are mostly gathered around the church you'll find them scattered all over offering up their eclectic menus. In this cosmopolitan little town you can eat traditional Ibizan, Asian, Mexican, Mediterranean or French and go gluten free, vegan, organic or bio-vegetarian should the mood take you.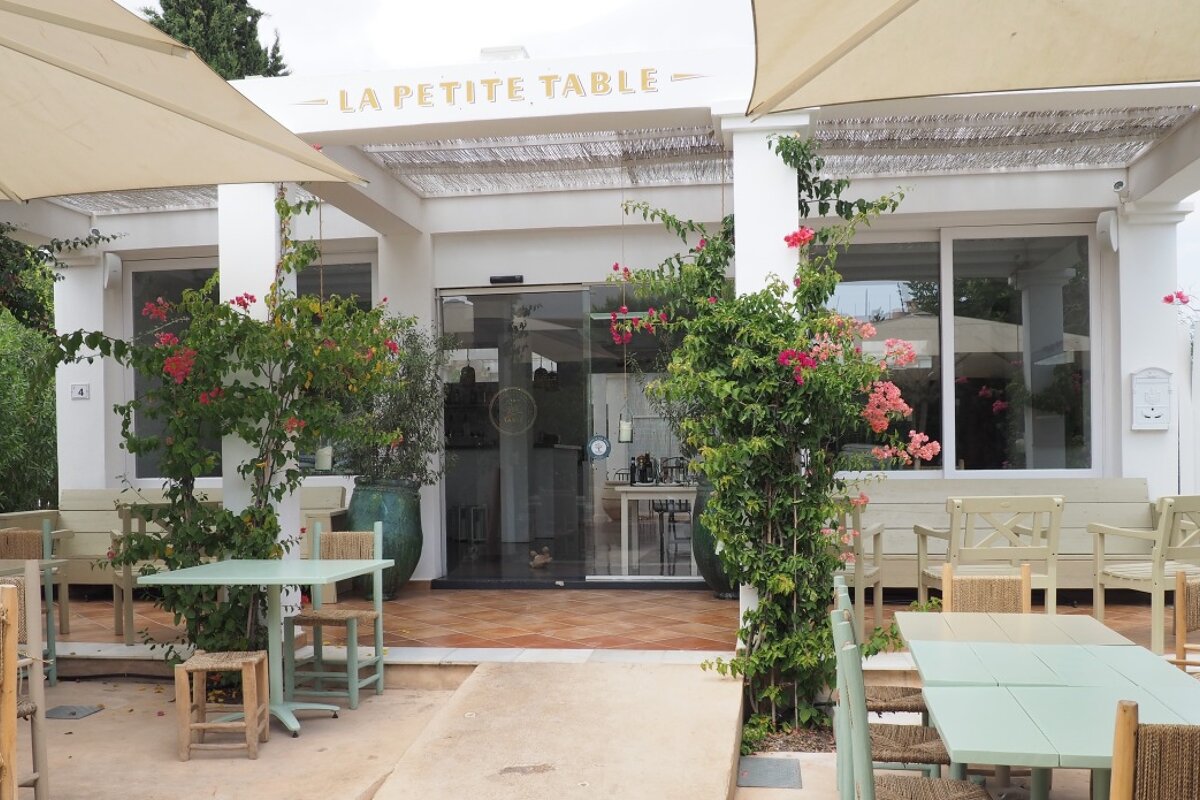 ---
Visit famous Can Costa to see the walls clustered with the artwork that was once bartered for food and drink by broke local artists but if their terrace is packed as it often is, nip next door to the nameless little kebab joint that serves the best falafel in town. 'Ulivan's' has the best people watching spot by the church but watch out for mistranslations on their menu lest you order Iron with Meat for lunch. The 'Eco Centre' – home of Bio-vegetarianism has a beautiful peaceful garden terrace filled with driftwood tables and wicker furniture with plenty of shady parasols if you need them.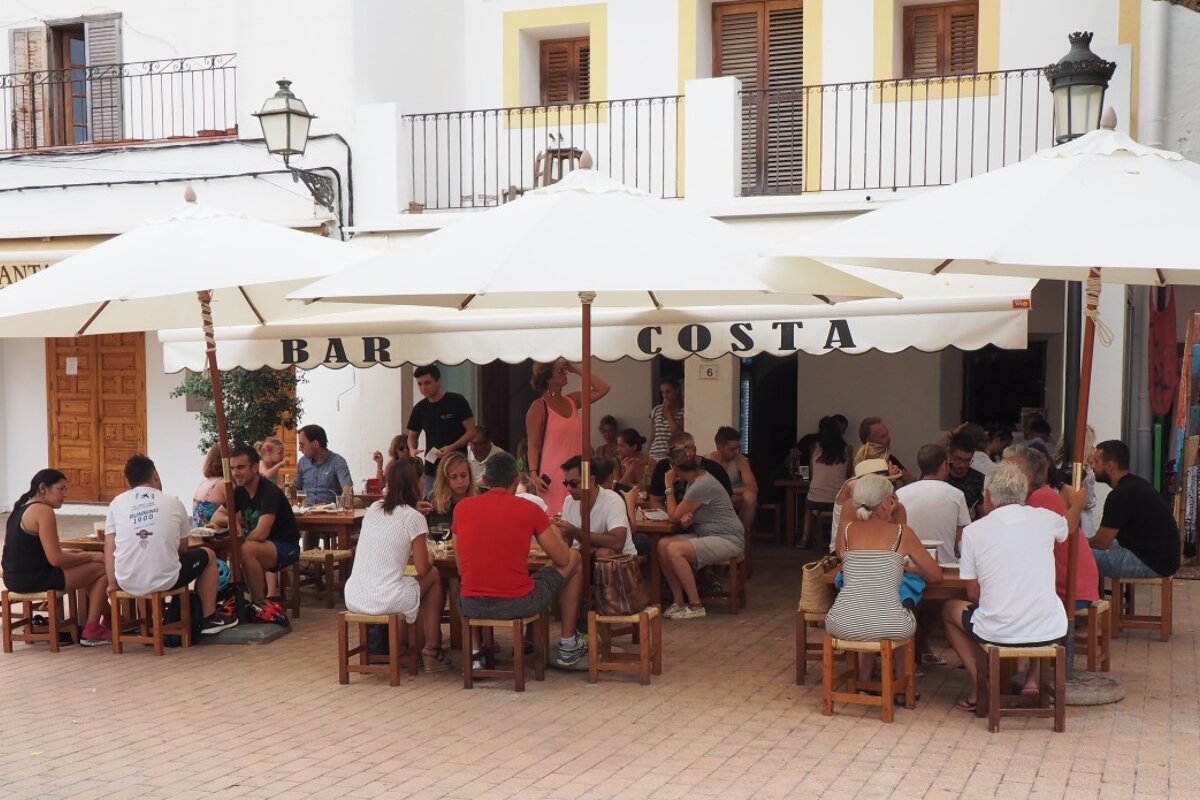 ---
You could spend all day café hopping and window-shopping in this little town with its air of bohemian affluence. You can visit any time of day as the cafes open for leisurely breakfasts, the bar terraces are always lively and the shops keep hours that allow them to start late, take a good siesta and stay open until 11 pm. Likewise, they open every day and unlike most places in Ibiza remain busy all year round. Check out the Website of Casi Todo the auction house and co-ordinate your visit to their next auction day to see this place really come to life and maybe pick yourself up an unusual souvenir.
---
There are plenty of ATM's as well as tobacconists, and supermarkets for the necessities. The bus runs from Ibiza regularly and if you're driving there's plenty of parking available.
Head to Santa Gertrudis and while away a day shopping, eating and drinking in this pretty artistic town. Make sure you take some pocket money as you won't leave this place empty handed.