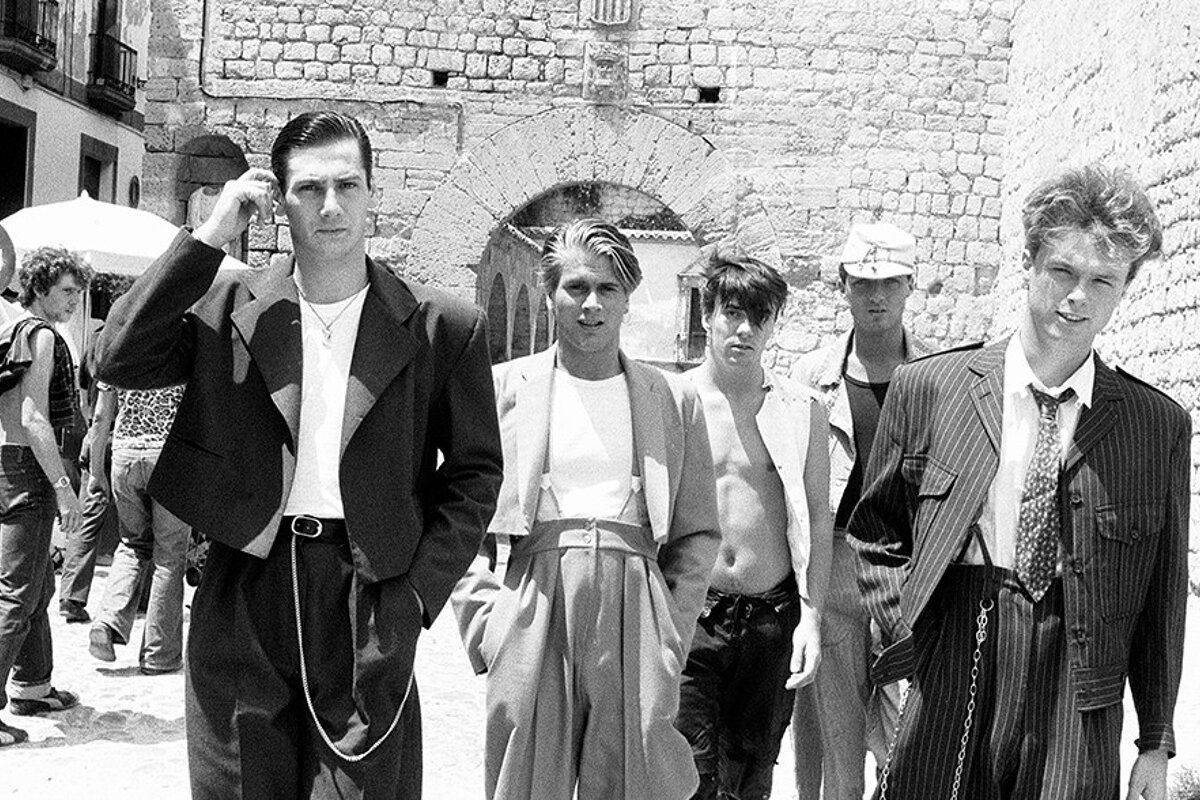 Spandau Ballet Back in Ibiza
Get ready to rock with these legends at Ibiza Rocks on Wednesday!
**See update at the bottom of this article regarding the cancellation of Spandau Ballet.
Spandau Ballet will be returning to the island to perform on Wednesday 19th August at Ibiza Rocks in San Antonio. The first time they performed on the island was back in 1981, just two years after they formed as one of the wave of 'New Romantic' bands to emerge from the UK.
Since then they have sold over 25 million albums and had 23 hit singles. One of the most significant concerts of their career was in 1981 in the Ku Club of Ibiza, now known as Privilege. Spandau Ballet opened the doors of the island to the public in the UK with an incredible, inspiring and influential concert.
Spandua Ballet songwriter and guitarist, Gary Kemp, said that "In 1981 Spandau were playing in trendy clubs around the world, from New York to St. Tropez or the Beat Route in London and The Ku Club.
"Before we went, British people did not going to these clubs and that was the time when the nocturnal conversation between two lives, Ibiza and London began, and club culture was born in Ibiza," he added.
...
UPDATE 19th August 2015 - Fatboy Slim replaces Spandau Ballet tonight.
OFFICIAL STATEMENT FROM IBIZA ROCKS AND SPANDAU BALLET
We are sorry to announce that Spandau Ballet have been forced to cancel a number of shows including Ibiza Rocks on 19th August as drummer John Keeble is unfortunately ill. We are extremely sad the show isnt happening and sorry for all the fans who have bought tickets. We wish John a speedy recovery and hope to have the band back in the future. We are working hard to find a replacement for tomorrows show and will issue a further statement in due course with new line up details and information regarding ticket refunds for Spandau Ballet.
Official statement from Spandau Ballet:
It is with great regret that Spandau Ballet have had to cancel their performance at Ibiza Rocks on Wednesday 19th August. On the advice of doctors drummer John Keeble is sadly unable to perform. The band have commented "Cancelling shows is something that is always hard to do and we are so sorry to let our fans down. We love Ibiza and we've all been so excited about playing Ibiza Rocks but our priority is the health of our friend and getting him better' - Spandau Ballet.