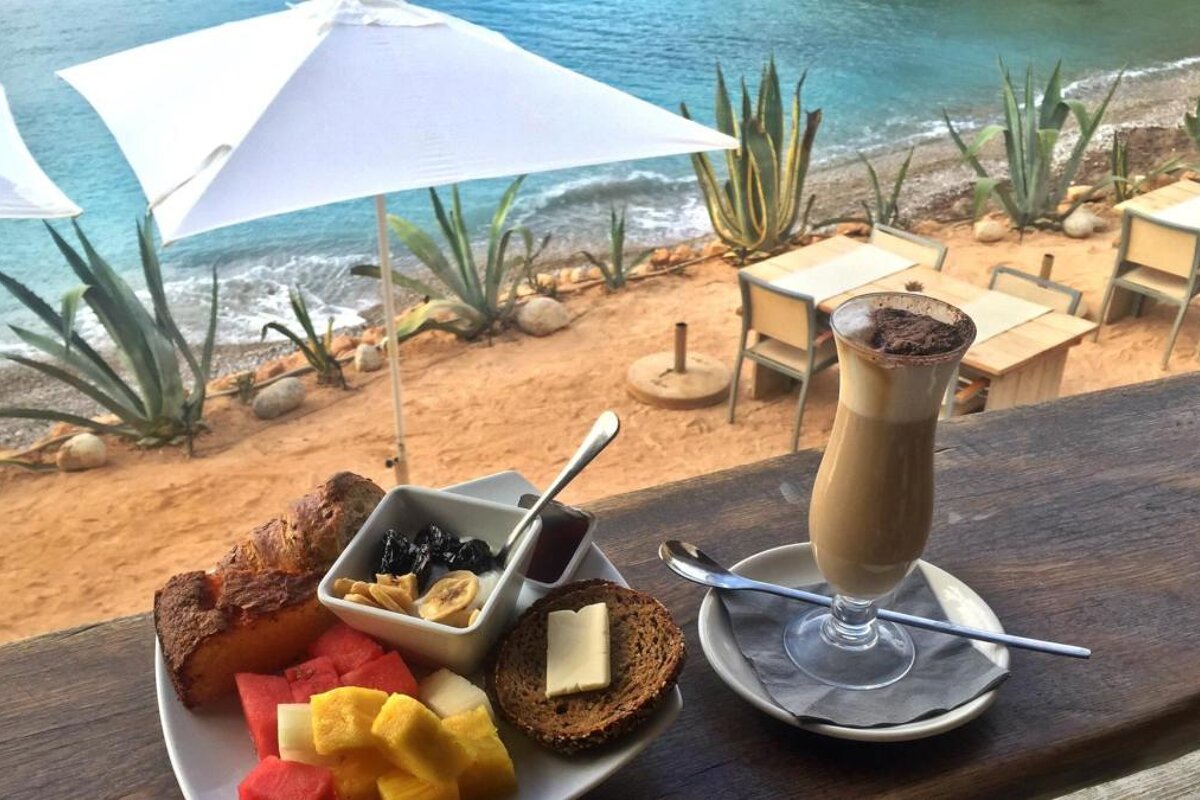 Café Culture in Ibiza
Soak up the atmosphere and sip on a cup of coffee
Is there a better way to spend a summer afternoon than on a terrace, soaking up the sun and feeling the Mediterranean breeze on your face? Or a wintery evening inside a warm and cosy café sipping on a hot drink? Ibiza has some great options to get your caffeine fix.
Cafés popped up all across Spain in the late 19th and early 20th century. They rapidly became the place for social meetings where philosophers, writers and politicians gathered to chat for hours. Some of these places still exist, like the famous Café Gijón in Madrid which regularly hosted intellectuals like García Lorca, Valle-Inclán or Ramón y Cajal.
However, good coffee is quite a recent thing in Spain. Up until the 1980s, coffee was a watery and bitter beverage that Spaniards drank in a crystal glass, almost always with milk. But espresso machines arrived and we learnt how to make proper coffee, which you can now find at any café in Ibiza. Most of the cafés on the White Isle have seating indoors and out, where locals and tourists flock to soak up the atmosphere and sip on a coffee.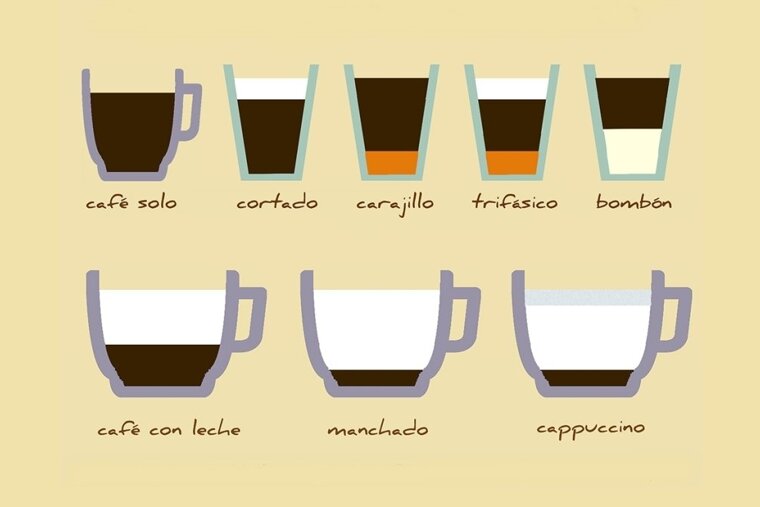 The right coffee for you...
There are as many types of coffee as there are people in Spain.
Order a solo if you want an espresso, cortado if it's a macchiato you're after, and café con leche for a latte. To this, you can add descafeinado if you don't want caffeine (they might ask if you want it de máquina or made on the espresso machine, or de sobre, a sachet). You can also include the mention con hielo if you want an iced coffee and they'll bring a separate glass with ice where you can pour your coffee in.
A manchado means milk with just a dash of coffee and carajillo is an espresso with a drop of brandy or whichever liqueur you specify (Amazonas is a local Mallorcan rum which is quite popular). Bombón comes with sweet condensed milk... and these are only the basics.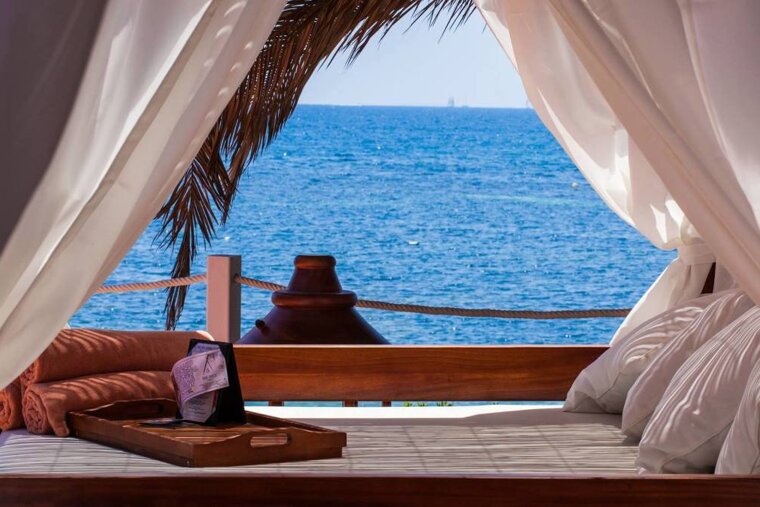 Coffee with a view
Getting your caffeine fix is all very well but, on an island like Ibiza, a coffee with a good view is essential. Not only for people watching but to truly appreciate the beauty of the White Isle in all its glory.
Perhaps the most obvious choice for a seaside coffee is to opt for one of the exclusive beach clubs that are dotted all along the coastline. Most of them open late in the morning, at around 11:00, so that you can enjoy breakfast or a hot drink while you wiggle your toes in the sand.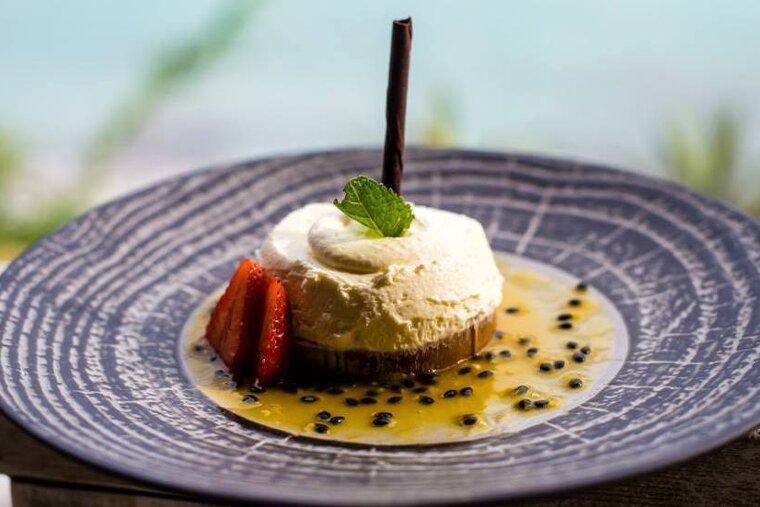 Coffee and cake
After a night dancing in some of Ibiza's infamous nightclubs or a day checking out the markets and enjoying the local sights, you'll probably be in dire need of a coffee and most likely that all essential sugary fix' to accompany it.
Ibiza offers a variety of cafés and bakeries serving local and international treats. From the traditional ensaimada to buttery French croissants, fluffy cakes and even gluten-free options, you'll be spoilt for choice. Don't forget to try classic Ibizan sweets such as flaó, a delicious minty cheesecake, greixonera, a finger-licking pudding made with leftover ensaimada, and orelletes, ear-like shaped pancakes with aniseed.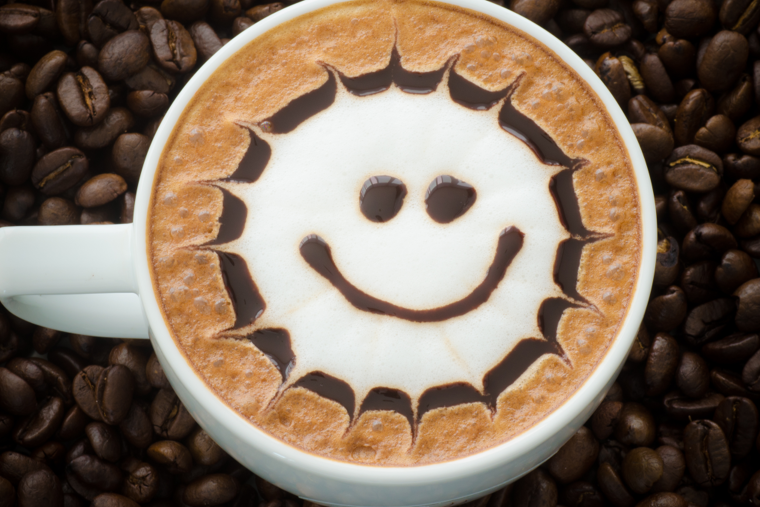 Being courteous doesn't cost
We have all experienced the rude waiter or waitress, been tempted to shout 'hey' just to annoy them and even considered clicking our finger to gain attention.
However, a post on Reddit (a social media channel) went viral a couple of years ago and it turns out that café staff are just as disgruntled as we are. Fed up with customers forgetting their manners some cafés have even decided to change their menus and encourage a more courteous customer. Be warned, the Spanish way is more relaxed and that is something you will just have to get used to.
More inspiration...
Whether you are a visitor looking for a quiet corner to read a book, a couple wanting a romantic moment, a businessman having a meeting or a group of friends sharing a bottle of wine, there will always be room for you in a café in Ibiza. There are also tonnes of great restaurants and bars on the island if you prefer a longer or later break from sightseeing.