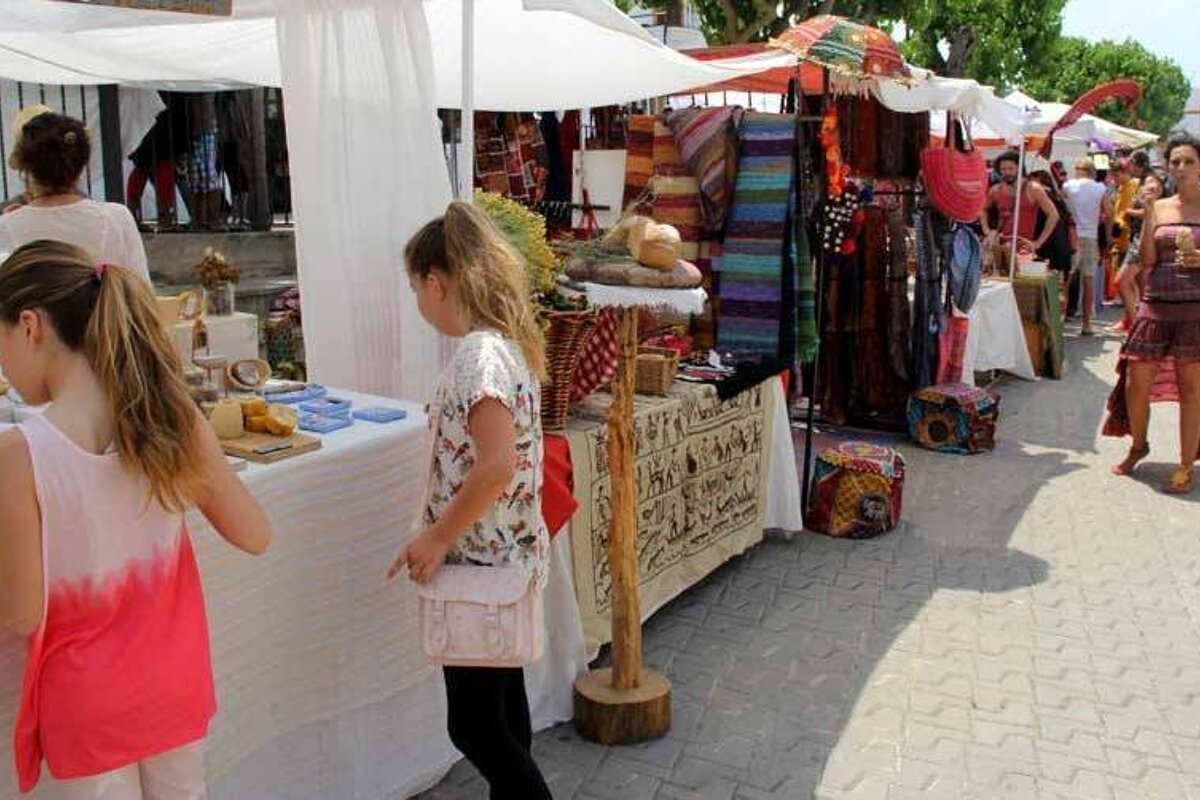 © Oficina de Turismo de Sant Joan de Labritja
Sant Miquel Craft Market
Summer evening market in the pretty town of San Miguel
Every Thursday in the beautiful little village of San Miguel, there is an artisan market. Set within the village square there is a range of hand made goods including clothing and food.
A small and quiet market that is delightful to wander round, especially if you are staying in the vicinity or if you have perhaps decided to visit San Miguel for food or a day out... make sure you take that trip on a Thursday so you can enjoy this lovely market at the same time!
From 18:15 to 19:00, there is a folk dance 'ball pagès' show on the church square.
Location
San Miguel, Ibiza