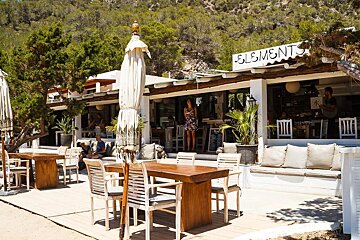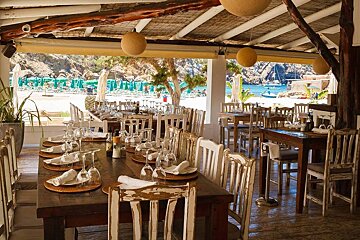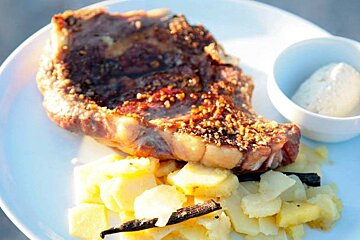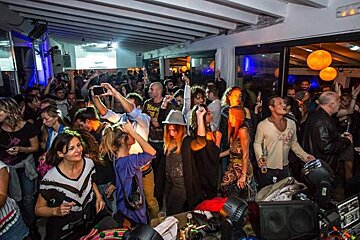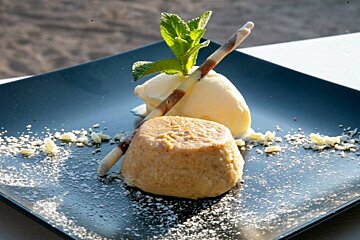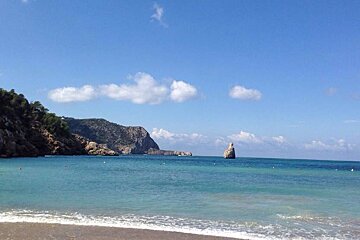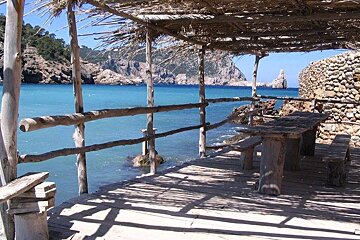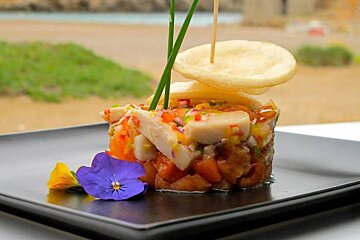 Elements Beach Club, San Miguel
Wonderful location with one of the best sunsets on the island
Presiding over one of Ibiza's most iconic beaches, this beach club sits in pride of place on the south side of Benirras. The expansive, stylish concept space takes over an entire corner, incorporating an Ibizan beach restaurant, juice bar, lounge bar, treatment and massage room, boutique, snack bar and more.
Created with love by long-term Italian-born, Ibiza resident Kiko Malcarne, the open plan space is a unique fusion of all-white surfaces, modern furnishings and decor created from recycled materials to create a natural, organic feeling.
Deeper in the harmony of natural beach environment, Elements offers a modern, ecological approach to the world of restaurants and entertainment. A magical atmosphere of full energy with the necessary elements to enjoy from morning to night.
Sip a cocktail on the beach, enjoy a light lunch or tasty dinner, buy a special souvenir at the boutique, try out yoga or a massage... there are endless possibilities at this beach club.
Open from April until October. Every day, 10:00-02:00.
The Bar
Delight your lips with a touch of sublime taste in the Cocktail Bar, with music from the DJ, open until 02:00. There is also a juice bar and a selection of hot drinks.
The Restaurant
The restaurant serves a Mediterranean menu prepared with a selection of local fresh organic products. Salads, pasta, seafood, meat and a children's menu so that everyone can enjoy their time on the beach.
Visitor comments
"We were here for lunch and it was fabulous. The views of the bay are amazing. The food is incredible. We had the buffala salad and the asparagus and strawberry salad. The bread and aioli was the best we had our whole trip! An amazing restaurant." - Trip Advisor
"Flawless decor, amazing spot, great food and beverage menu... and of course... friendly staff! A must in Ibiza ;) This restaurant is absolutely awesome for lunch, dinner or just for a great glass of wine in a beautiful beach. Highly recommended! Thanks for everything ;)" - Trip Advisor
"Great bar/restaurant on the famous Hippie Beach. Watch the sunset and listen to the drum circle. Have a glass of Rose or a fresh fruit cocktail and just chill. You will love it!" - Trip Advisor
Location