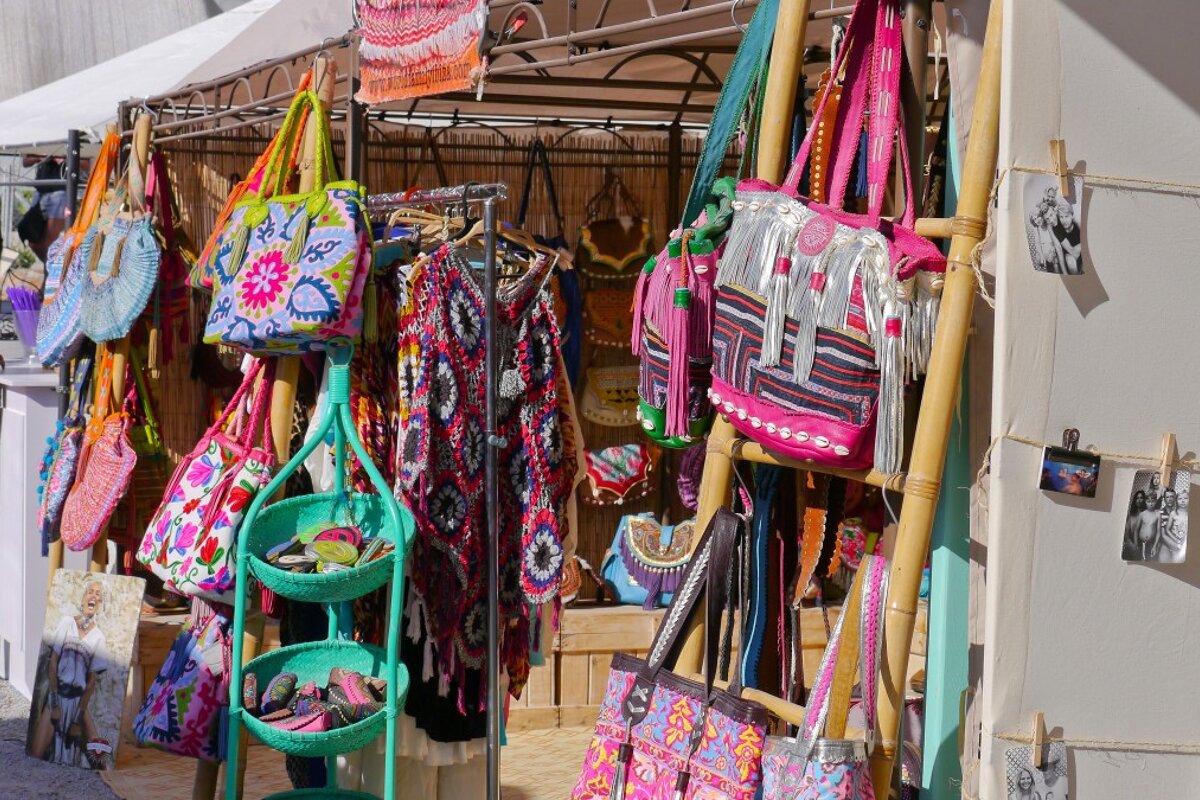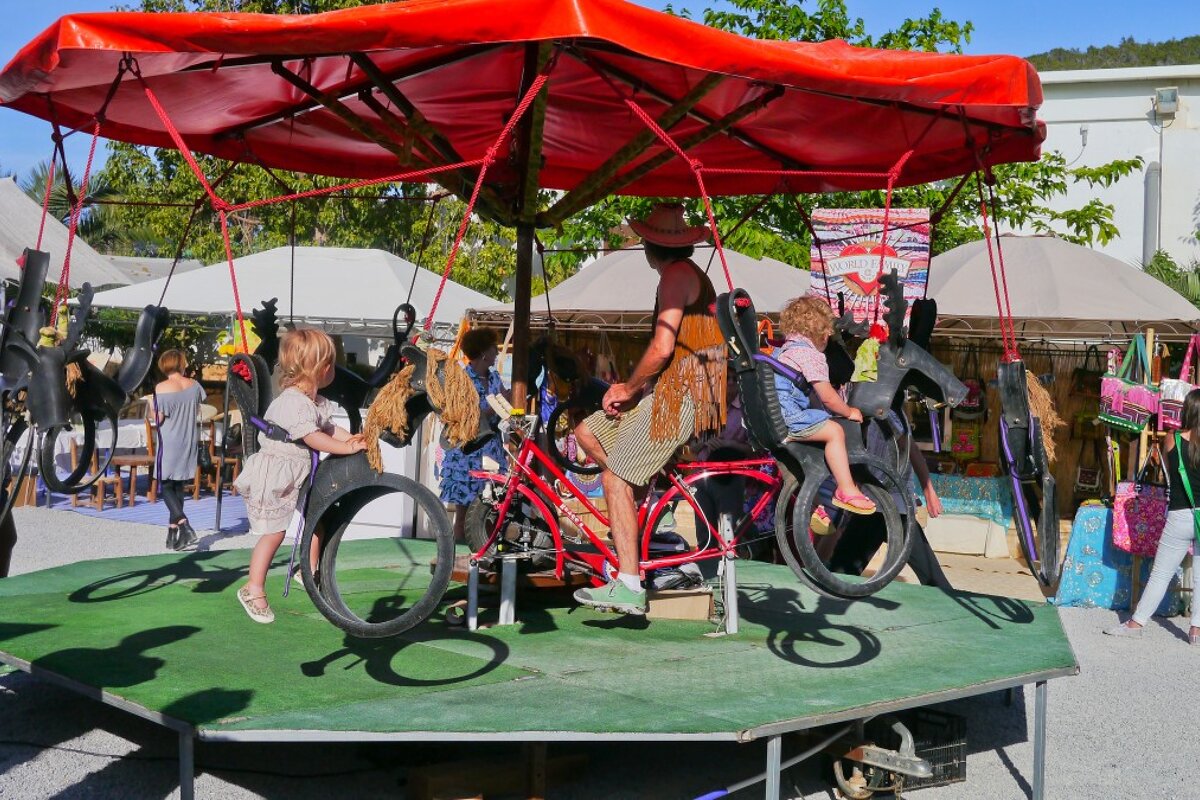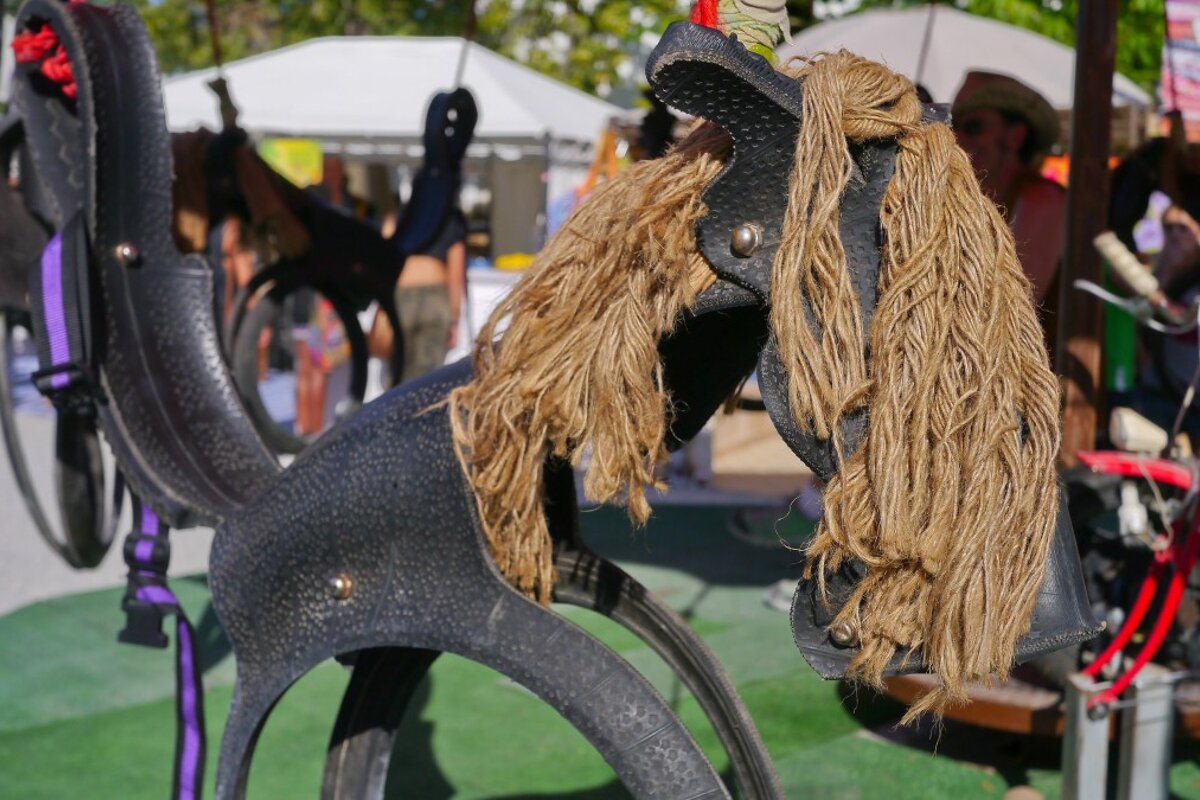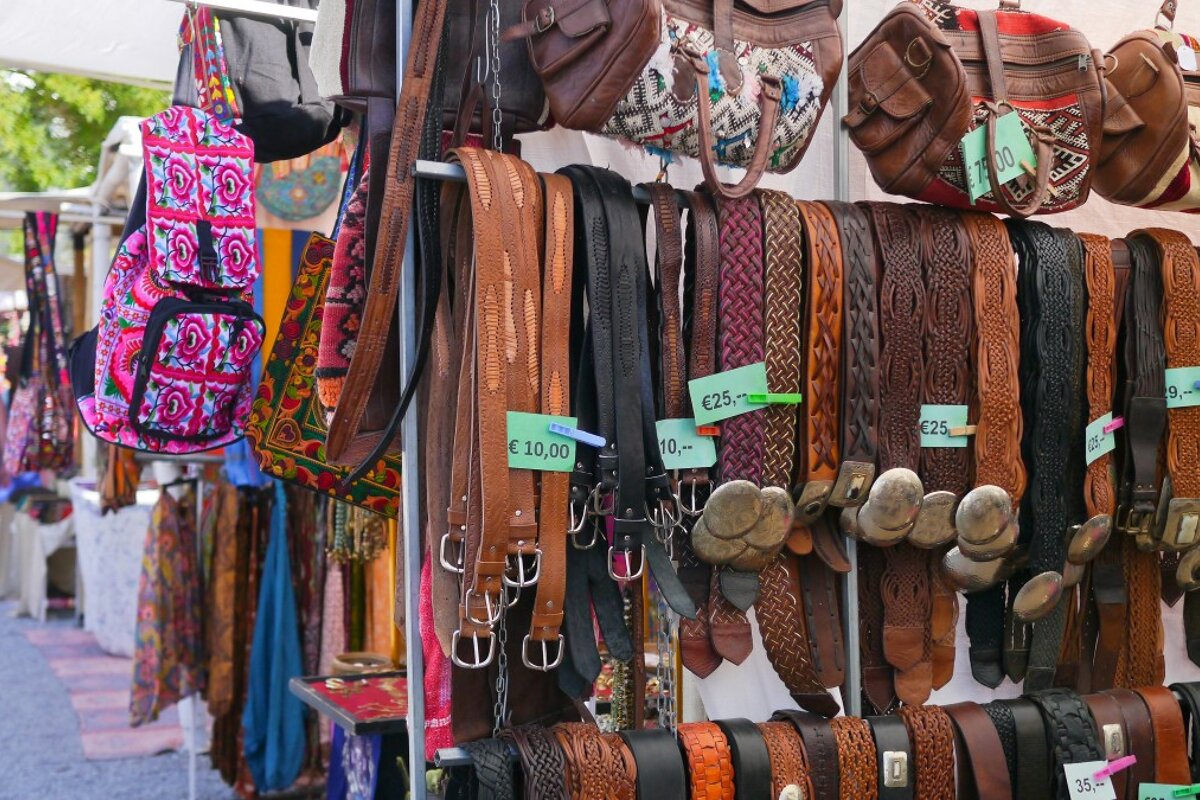 Trip to the Infamous Hippy Markets of Las Dalias
Shopping, relaxing & a great chilled vibe on a Saturday afternoon
I have to admit that I am not a big shopper...unless the items being sold happen to be of a hand crafted, hippy nature...and then I'm all over it!
So a few hours at the hippy market of Las Dalias in the pretty town of San Carlos was my idea of a perfect Saturday afternoon. Jumping on my moped in Santa Eulalia the journey was a mere 10 minutes along the pretty roads that lead to San Carlos. The car parks were fairly busy but there were still plenty of spaces. (This could change in high season but the parking attendants will keep you right and point you in the right direction.) Parking up the moped at the closest car park to the entrance was 2€ and I managed to get a spot in the shade. (Top tip here - never leave your black saddled moped out in the sun...burnt bum!)
Las Dalias has a long history, having been a venue since 1959, and a market since 1985. As you enter there is a great mix of stalls selling everything from leather goods, Ibizan fashion, products from India and the east, and of course music, dance and cafes. The layout seems simple to begin with but as you make your way in deeper you end up in a maze of stalls, cafe areas and chill out zones.
The first area is not undercover and I was beginning to feel the affects of the sun as I wandered round. Luckily there are several cafe areas and so I made my way over to one under the shade of some vines for a cool drink. Here I noticed that they were offering massage as well and had a lovely comfy lounge chill out area set out. I was tempted for a little sit down but I was also aware that there was still plenty of market to explore and I had some money burning a hole in my pocket!
So I continued in my search for a gift for a friend and little something for myself... Having given myself a budget for the day (I am prone to overspending in markets!) I was keen to get the best for my money and so didn't rush into any purchases. In fact I made my way around the stalls a total of twice to make sure that I was happy with what I was going to buy.
First, a present for my friend back home - men are not easy to buy for and especially in a market where much of the wares are aimed at women; pretty dresses, jewellery, accessories and shoes. But a leather wallet caught my eye and I went back for a second look and to enquire over the price. Haggling didn't seem to be an option at this market, which is unusual. But I had already seen several exchanges between buyers and the stall owners where they would not back down on price - no 'special price' for buying three items! It turned out that the wallet in question was a bit over my budget as I already had a bag in mind for myself - I couldn't afford both. And as I suspected there was no movement on the price.
I quickly moved on to another stall selling leather goods and found a lovely man who had made many of the products himself - a genuine hippy with a lovely smile and some great chat. His products were more reasonably priced and I felt good about buying from him, plus of course I could now afford my bag!
So off I went to find the stall where I had been quoted a straight 35€ for the bag I wanted. The seller had been involved in one of the conversations I had overheard earlier where there was no negotiating on price so I was prepared to pay the full amount. However....when I got to the stall she was busy with another customer so I waited patiently to speak to the man who was also running the stall - a hippy of around 60 years of age, dressed in traditional Indian attire and with a twinkle in his eye. When I enquired this time what the price was, I was told 25€. I immediately handed over my money and made my escape feeling very pleased with my bargain and with my 10€ that I still had free to spend.
If hippy markets are your thing then you will not be disappointed here. And even if they're not then this is still a great stop for a coffee, a quick snack or just to soak up the atmosphere. And remember to shop around! You might not be able to haggle but it's worth a go and see if there is someone else on the stall you can ask! ;-)