Ibiza Rocks, the home of live music in Ibiza, has come through once again. An amazing night of real bands, real music and real rock with the Kaiser Chiefs lighting up the stage with all the energy of their original explosion into peoples Indie Rock hearts over 10 years ago.
The night was a complete success despite starting worryingly slowly. UK five-piece band, The Bulletproof Bombs, who opened the night began playing to an almost entirely empty venue with a few spectators sitting around the edges of the dance floor looking disinterested.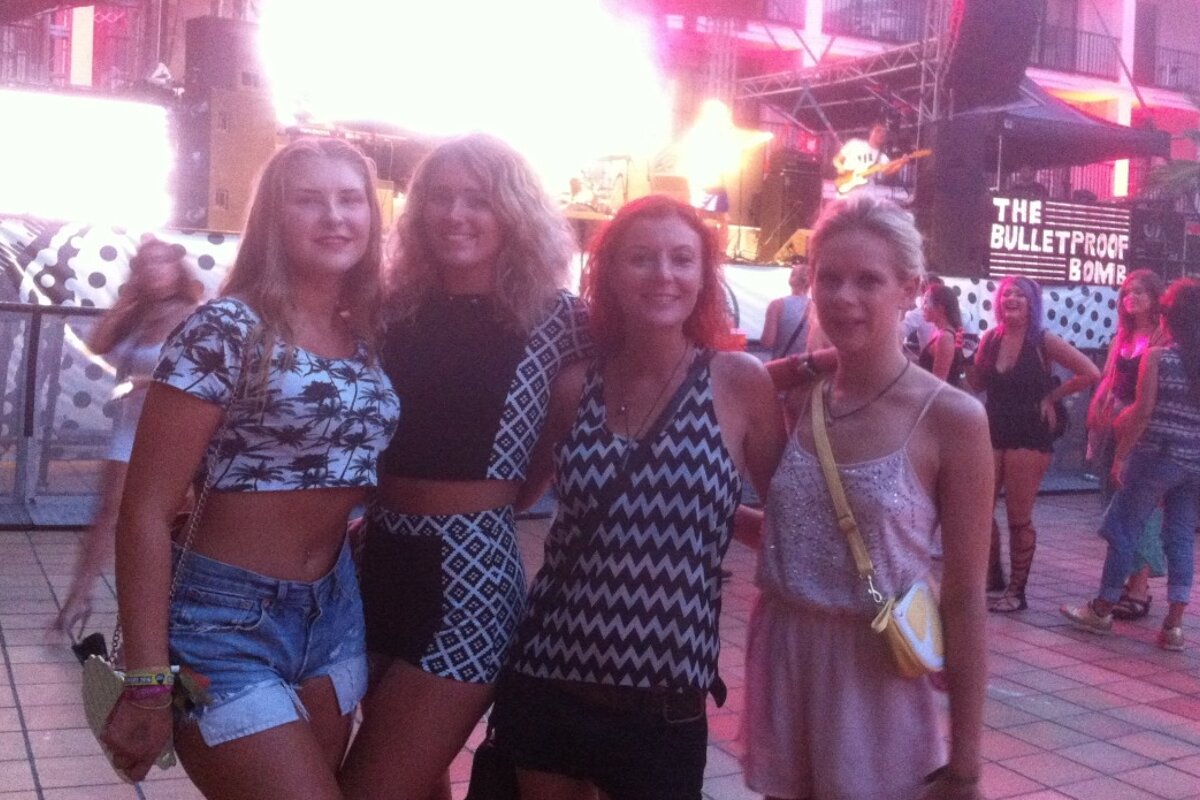 ---
The band appeared not to notice however and the ridiculously young looking indie/punk musicians rocked out as if they were headlining a festival. The lead singer delivered his Jamie T-esque lyrics with overwhelming intensity and slowly their enthusiasm caught on and what little crowd there was shuffled forward from the edges of the dance floor and started to get their groove on. By the time the band shrieked to a finish the night was off to a good start.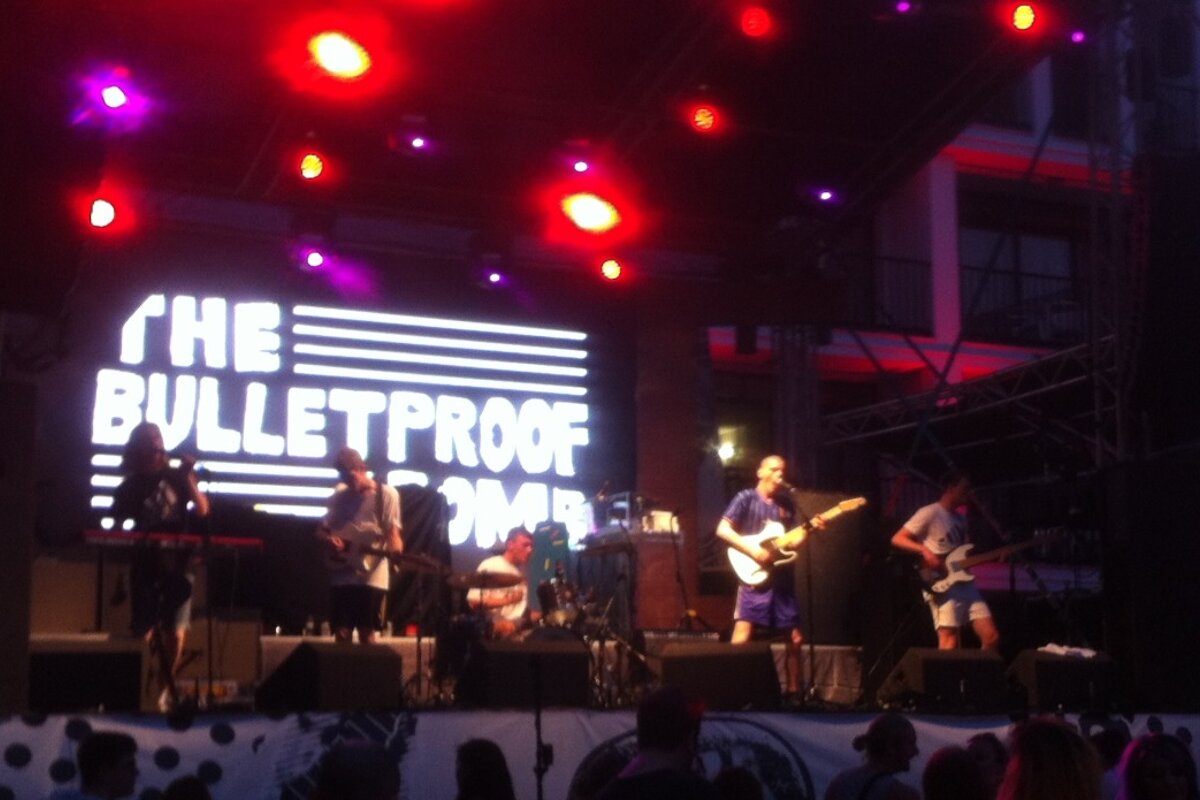 ---
A more respectable crowd was cheering from the dance floor when Patrick Nazemi kicked off his DJ set with an eclectic mix of crowd favourites. It wasn't all plain sailing however as the poor guy kicked off his set with some energetic spinning, mixing and shouting that the crowd couldn't hear; a technical glitch leaving us all in silence whilst he danced away to his own tunes. Someone eventually alerted him and like a true professional, he simply gave a grin, said 'that's live rock and roll for you' and started the whole process again. He launched tune after tune with Jet, MGMT, Michael Jackson, James Brown, Fatboy Slim and Cornershop all getting a moment in the spotlight. The dancing started and never stopped and this guy was well and truly loved by the crowd.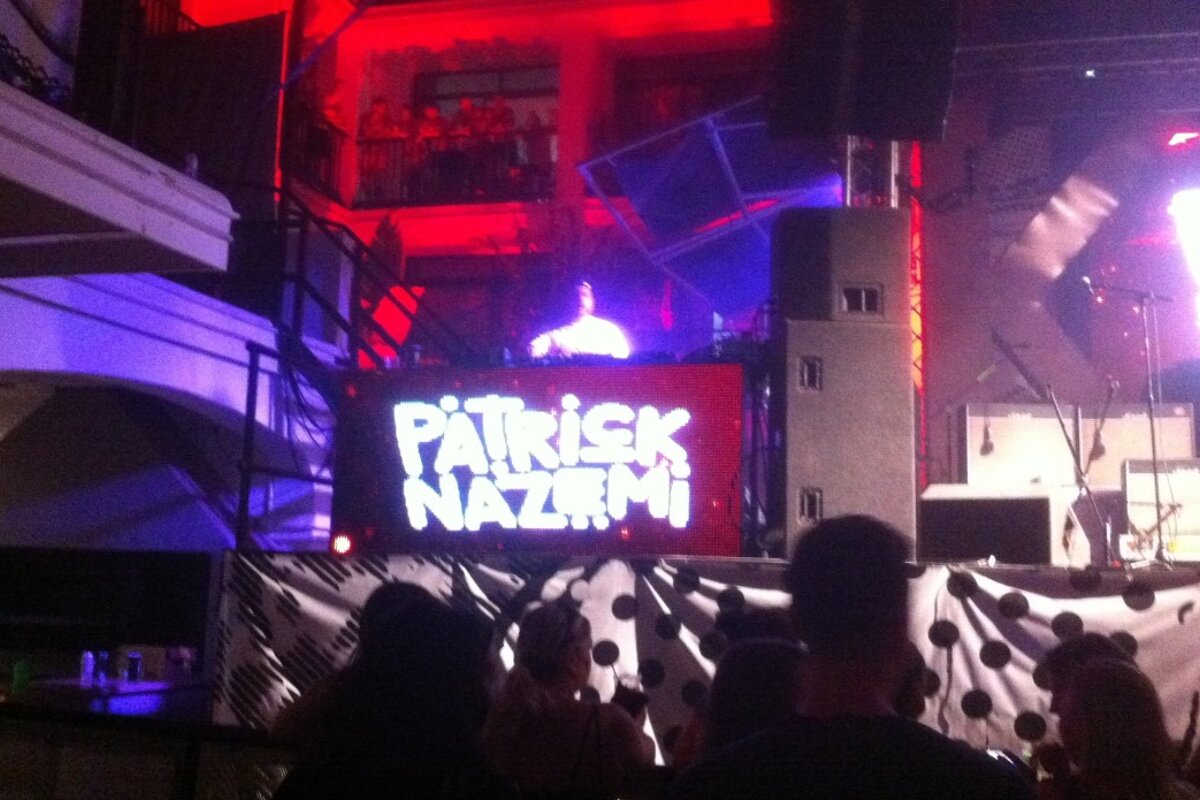 ---
Eventually it was time for the main event and the serious team of roadies that had been scurrying about through Nazemis entire 40minute set eventually ceased. A hush descended over the now very respectable sized crowd and all at once the Kaiser Chiefs, in all their glory, exploded onto the Ibiza Rocks stage like it was 2005 all over again.
They played a great set filled with masses of energy and enthusiasm and huge crowd pleasing tunes easily mixed with lesser-known tracks. Obviously the huge tunes from their phenomenal 'Employment' album, Modern Way, Oh My God, Everyday I Love You Less and Less and the song that broke many a karaoke set, I Predict a Riot, were the superstars of the evening along with Ruby and Never Miss a Beat. The band gave those songs everything they had and the crowd responded in style.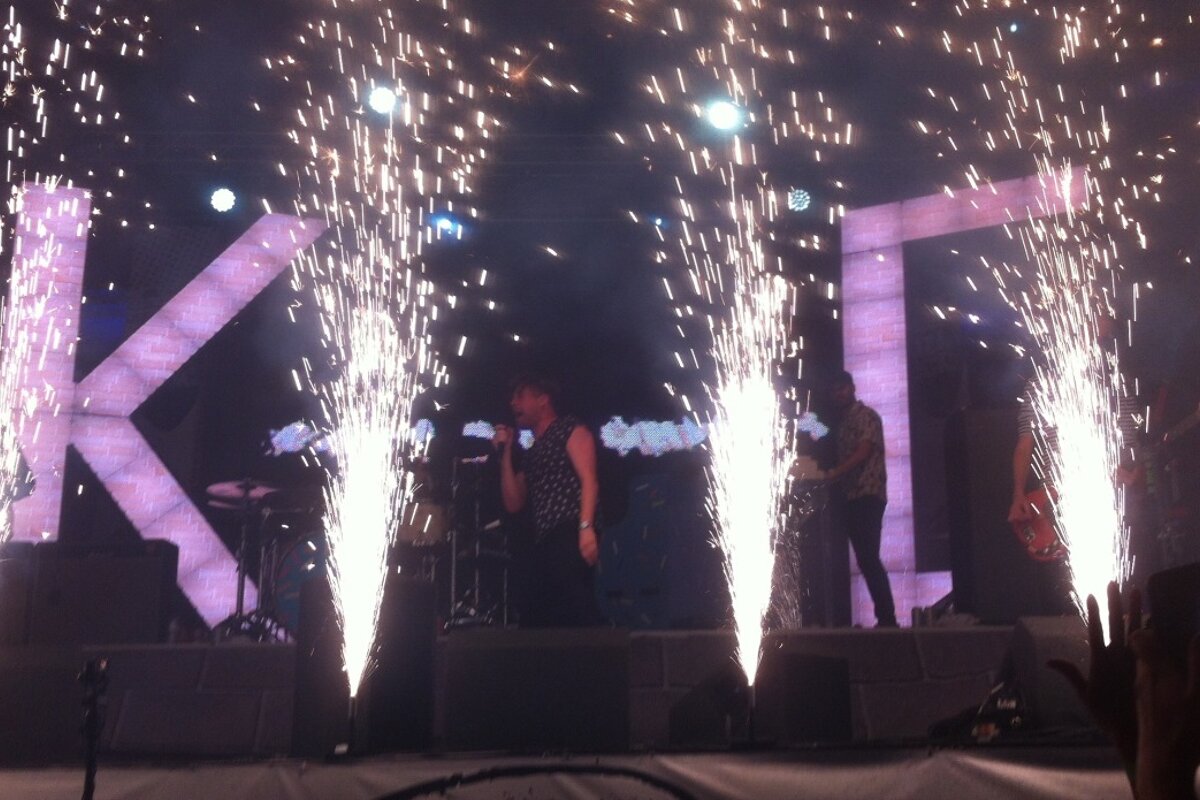 ---
Their lesser-known stuff was received well by a happy crowd and they even throw in some new ones from the upcoming album 'Stay Together' which will be released later this year. Lead singer Ricky Wilson apologised for playing the new stuff, saying that he knew it wasn't what we were there to hear, but played it anyway and kept the crowd engaged with his mad antics and energy from the start.
Inexplicably dressed in shirt, jeans and mustard yellow leather jacket that must have had him sweating buckets on this ridiculously hot Ibiza night, he didn't let that slow him down but raced around the stage like a mad thing, head banging with his whole body, leaping up on top of amps and drum kits, running down the gangways out into the crowd to salute his fans and having someone carry him on their shoulders all the way back to the stage. Add to that explosive pyrotechnics, and confetti cannons and It was all exhausting and electrifying to watch. When it was all over the crowd whooped and cheered for these guys long after the chances of another encore had passed. Thank you Kaiser Chiefs!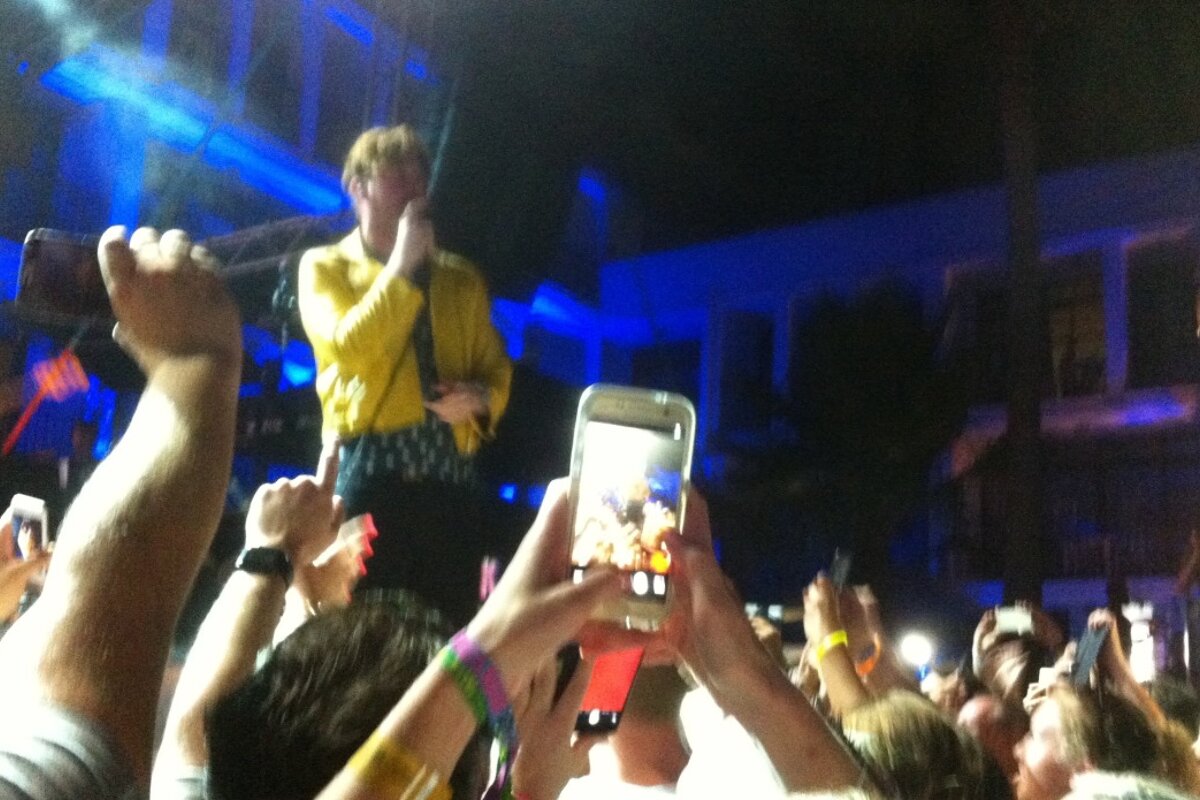 Ibiza Rocks has done it again, filling its epic venue with real music and providing us with something a little different to the DJ sets and trance tunes we're bombarded with in Ibiza. For your next hit of the live stuff check out their Wednesday line-up which still has Dizzy Rascal, Wolf Alice and Faithless to come before this summer's over!