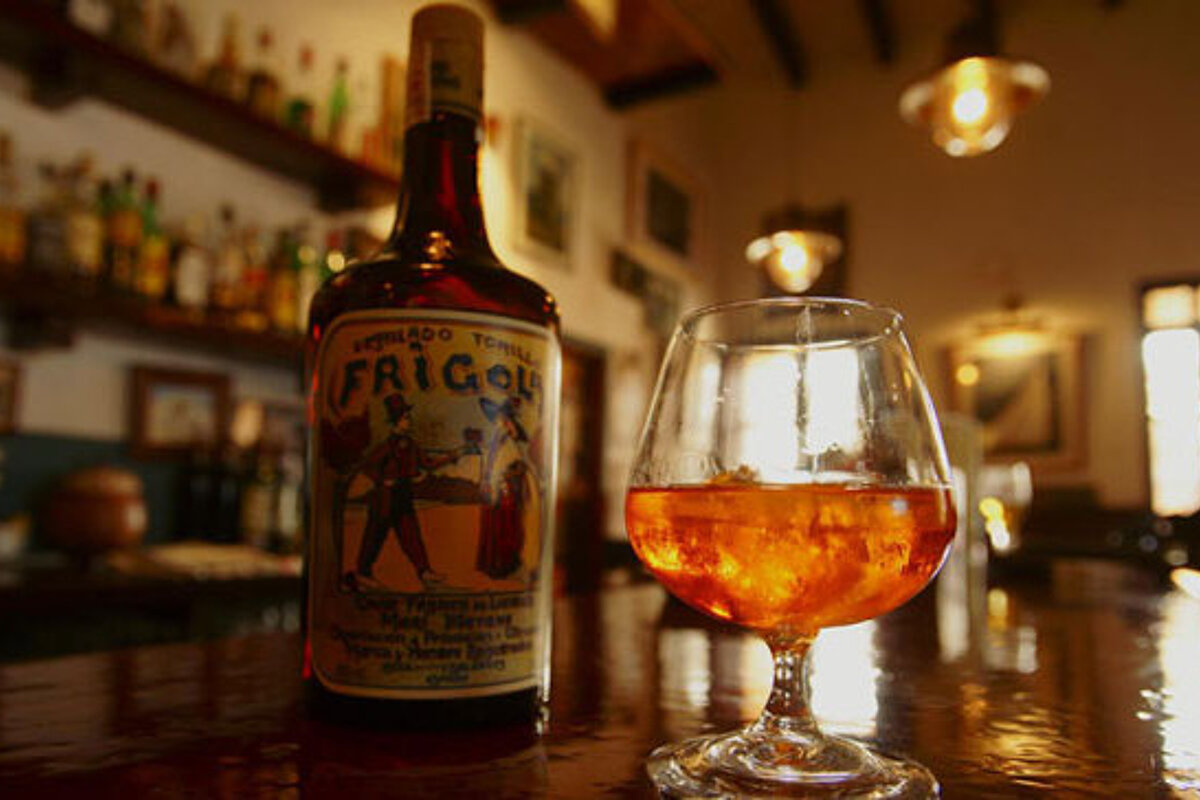 Frigola
Frigola is a typical Ibizan liquor served after dinner as a digestive
Its ingredients include: brandy, thyme (frigola in Catalan) leaves and flowers, distilled water and a lot of sugar.
Wild thyme grows all over Ibiza, especially in the summer. Locals like to drink Frigola neat with just some ice. You will find it sold alongside Hierbas in the tourist shops, you can't miss the bright orange colour! Although it can actually be found in pretty much every shop on the island...
In June and July, you can see (and smell) immense fields of thyme in bloom in Formentera and Ibiza, purple or white flowers according to each differentvariety. An ancient tradition holds that this plant should be gathered bright and early on Midsummer's Day.

Frígola is part and parcel of Pitiusan cuisine and culture and very popular in Ibiza, and served with or without ice as an accompaniment to desserts or as a digestive after meals.