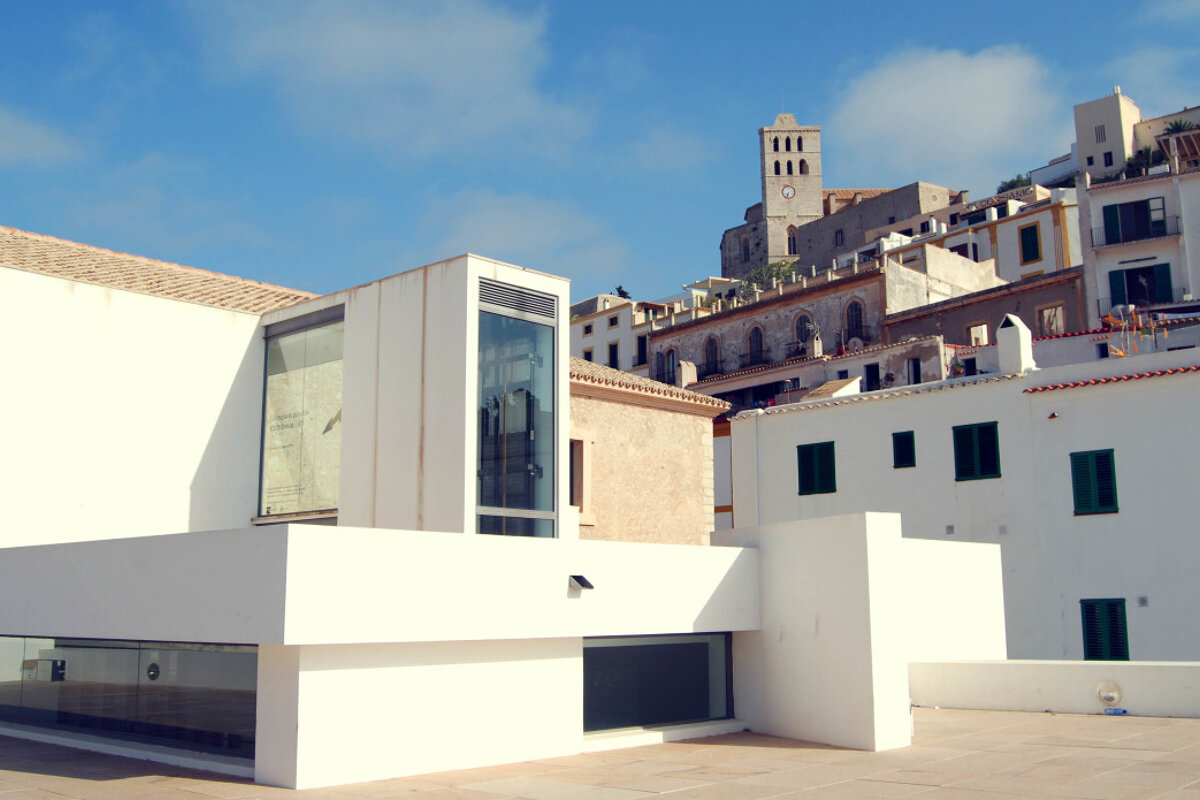 Museum of Contemporary Art of Ibiza, Old Town, Ibiza
Fantastic collection of art from the Balearic Islands in Ibiza's Old Town
Located in the heart of the old town in a series of vaulted rooms, the museum houses a collection of paintings and engravings made by local and international artists since the 1960's to the present day.
Eivissa Contemporary Art Museum (MACE) was opened in 1969 and has become one of the oldest contemporary art museums in Spain. Now in two parts, the building has been sympathetically renovated to include the old building designed by Simon Poulet, making use of Old Town architecture, and the new building designed by Victor Beltran Roca, which optimises the space available without adding to the already busy urban landscape around.
Along with housing the permanent collection and temporary exhibitions, MACE also has an archaeological site preserved underground which allows visitors to see the structural changes throughout the various centuries, from Phoenician times in the 6th century to Roman times and more recently the Islamic period of the 10th-12th centuries.
Visitor comments
Read our review of the Museum of Contemporary Art of Ibiza (MACE).
"This museum is situated in a beautiful building in the old town and although small, has an interesting selection of exhibits. There is no charge and the staff are really helpful." - Trip Advisor
"Away from the coffee shops and buzz of Ibiza Town. The Ibiza Museum of Contemporary Art was an unusual but enjoyable find. Tucked away off the well beaten track and tourist paths. Not my usual type of attraction but my partner, who is more into this, found the visit extremely good. Artists from all over the world and actually some very interesting pieces. 3 floors and free!" - Trip Advisor
"Great view of Ibiza just a small modern museum with a small collection built into the fortress walls. You have the antic and the modern architecture together." - Trip Advisor
When to come
The museum is open all year. :
April to June & September - Tuesday to Sunday 10:00-14:00, Tuesday to Friday 17:00-20.00
July & August - Tuesday to Sunday 10:00-14:00, Tuesday to Friday 18:00-21:00
October to March - Tuesday to Friday 10:00- 16:30, Saturday & Sunday 10:00-14:00
Always closed on Mondays.
How to get passes
Free entry to the art gallery.
Location
Ibiza Town, Ibiza