If you're looking for a truly unique experience whilst in Ibiza, something you'll really want to write home about then check out the Zoo Project; part way between a nightclub and a festival with a dollop of performance theatre thrown in, a night at The Zoo Project is a night you'll remember.
Located in an abandoned zoo, this place is off the beaten track in terms of location and imagination. Ten years ago the creative minds behind the Zoo Project took over Benimussa Park, San Antonio, and instead of renovating or refurbishing the venue they left the place looking like a zoo and just rolled with what they had. Now in what's become a must see Ibiza experience. The DJs perform in what were the animal enclosures whilst partygoers dance on the tiered bench seating that used to hold spectators. Swimming pools attract people where they used to hold animals, and performers run and dance around the park dressed as rabbits, gorillas, wild cats and seals. This place truly is the work of a vivid imagination and very different to anything else you'll find on the island.
---
The opening hours are another thing that sets this place apart from the super clubs. Held every Saturday through the summer Zoo Project starts at 4pm when the sun's still hot, a fact which adds to the projects festival vibe, the party runs until midnight leaving you plenty of time to head back to town and hit up another venue or stick around if you can find the 'Panda' and gain access to the secret after party.
There are several main areas to check out around the zoo, including the legendary seal pit where resident DJs and special guests keep the crowd on a high playing from the rocks inside the pit whilst costumed dancers and tribal performers leap around the enclosure, around the edges of the seal pool and into the stands to interact with the crowd.
Check out the Tree House stage, where the dance floor is more normal but the stage is not; decorated with mushrooms, bird's nests, tree house carvings and weird sculptures the tree house is almost as surreal as the seal pit.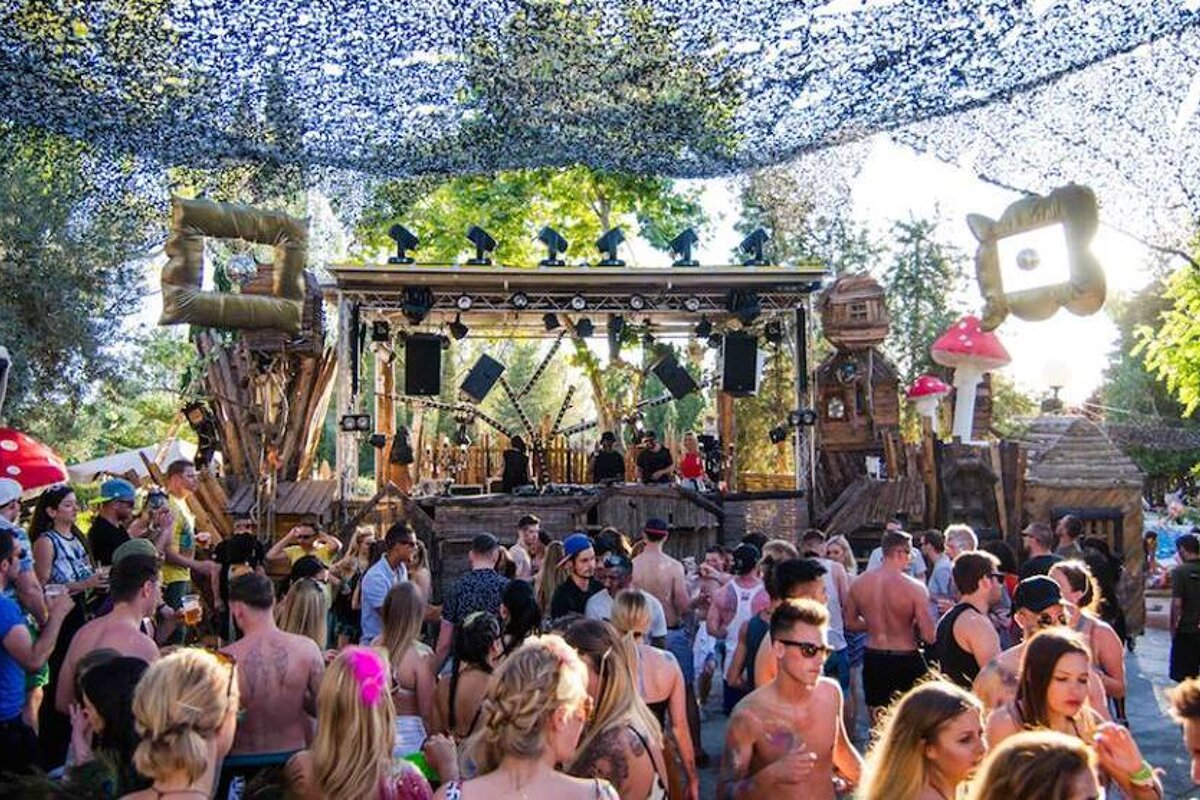 ---
Visit the Mandala Garden to get your hippy vibe on and chill amidst all manner of alternative performances and activities. Get a massage or have your tarot read, dance, chant and sing along with the guided meditations, tribal dancers and mindful healing circles. Or just grab a cushion or sprawl on the floor to watch capoeira, break dancers, fire dancers and all sorts of talented performers show you what they can do in this excellent chill out area come holistic healing zone.
Branch out from the main areas a little and explore the rest of the venue, follow the paved pathways and you'll find hidden attractions, photo opportunities, secret chill zones and lounge areas, perfect for making best friends with strangers.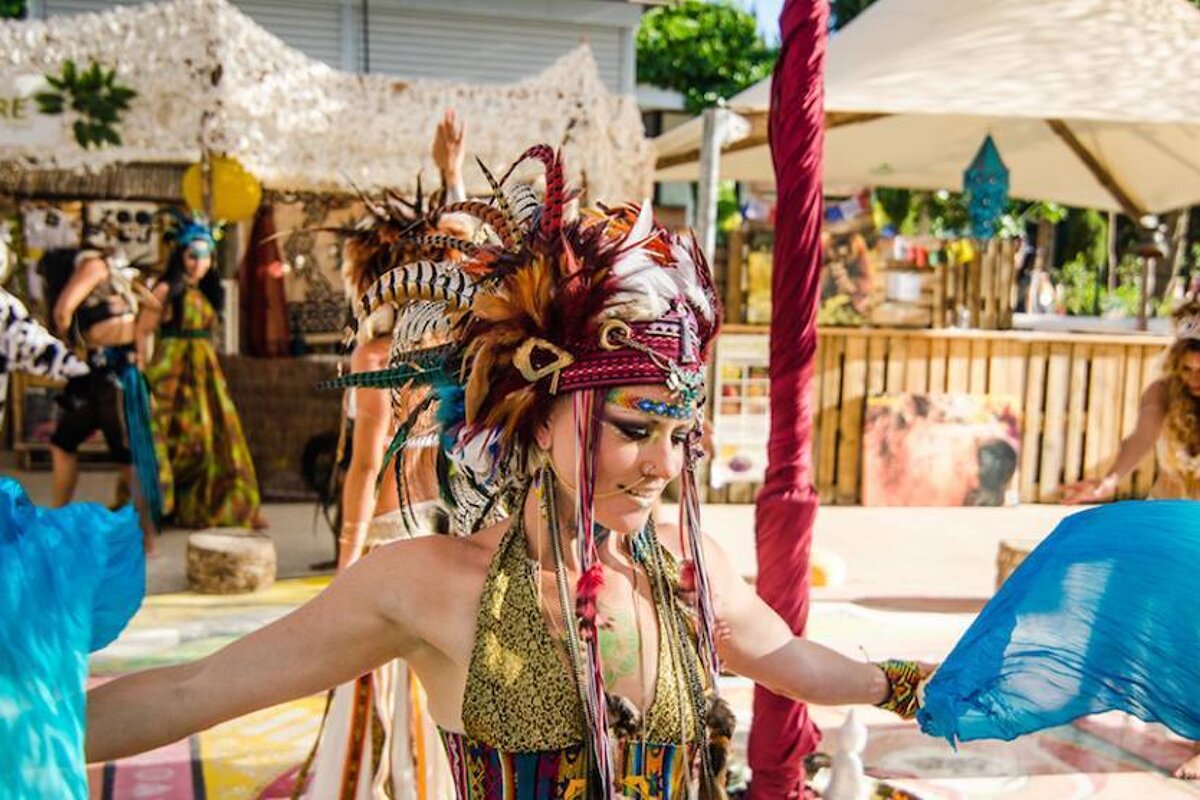 ---
Visit the drinks and food stands dotted around the zoo; a beer will cost you €6, spirit and mixer €10, water or soft drinks €5. Most people embrace the beer garden vibe and sit under the jungle trees with pitchers of icy cocktails at €22 each. The food isn't too pricey either and you'll need it if you're staying all evening. Grab a crepe, burger, hot dog or chips for around €5 or head to the Benimussa BBQ stand to unleash your inner carnivore.
If you're going to head to Zoo Project then you might as well go all in, this is not a place for half measures this is a place to let your imagination and your inner wild thing run riot. 90% of Zoo-goers visit the body painters before arriving and so the crowd is a riot of colour and glitter as each person shows off their own spirit animal; lions, tigers, zebras, monkeys, peacocks and lizards dance shoulder to shoulder decked out in their painted finery, and sparkly costumes or flamboyant fancy dress are definitely encouraged!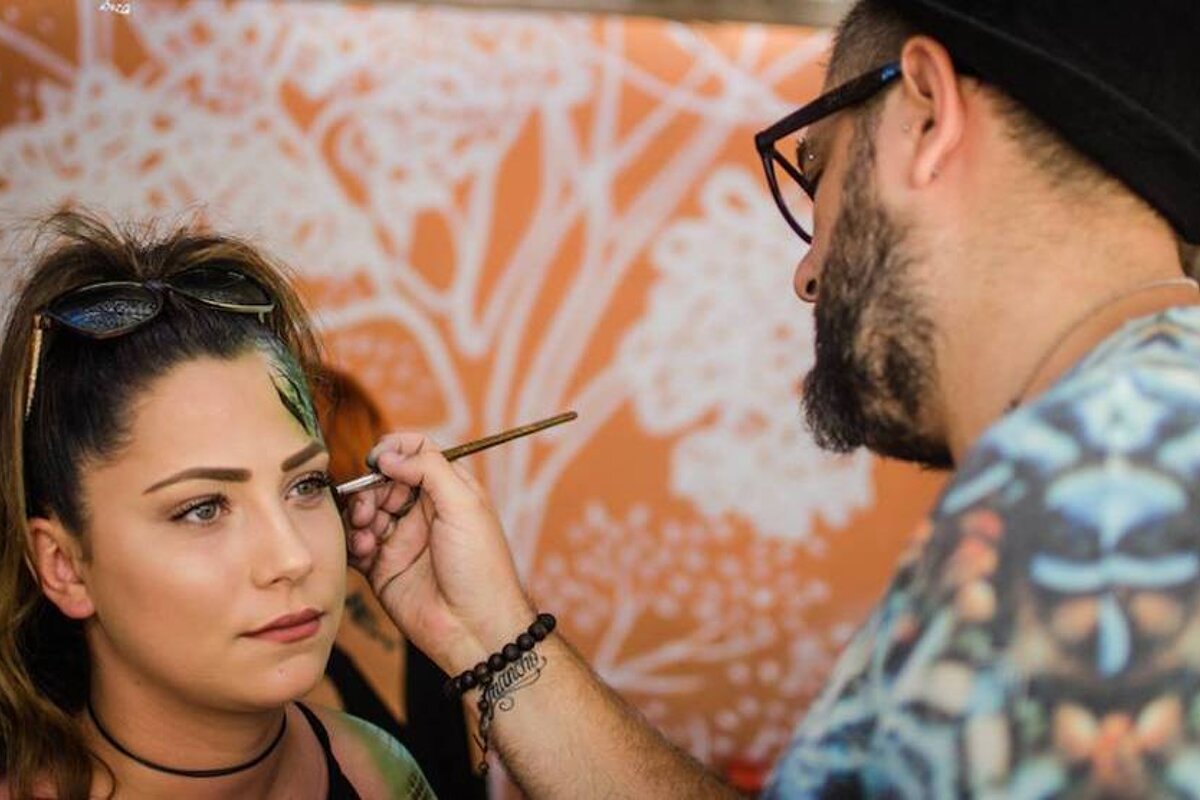 ---
Visit the Zoo Project for an unforgettable experience and a chance to get wild. Anything goes here; you can dance your heart out to trance DJ's, rain dance to bongo drums or lounge by a pool sipping cocktails next to a sleeping Zebra, whatever works for you. Where else will you ever get to see a pirate versus gorilla dance off?
Extend the experience by doing the Zoo Project boat party, Noah's Ark before hand or finding the 'Panda' and sticking around for the secret after party.
Head to Zoo, paint yourself from head to toe, dip yourself in glitter and let your wild thing out!