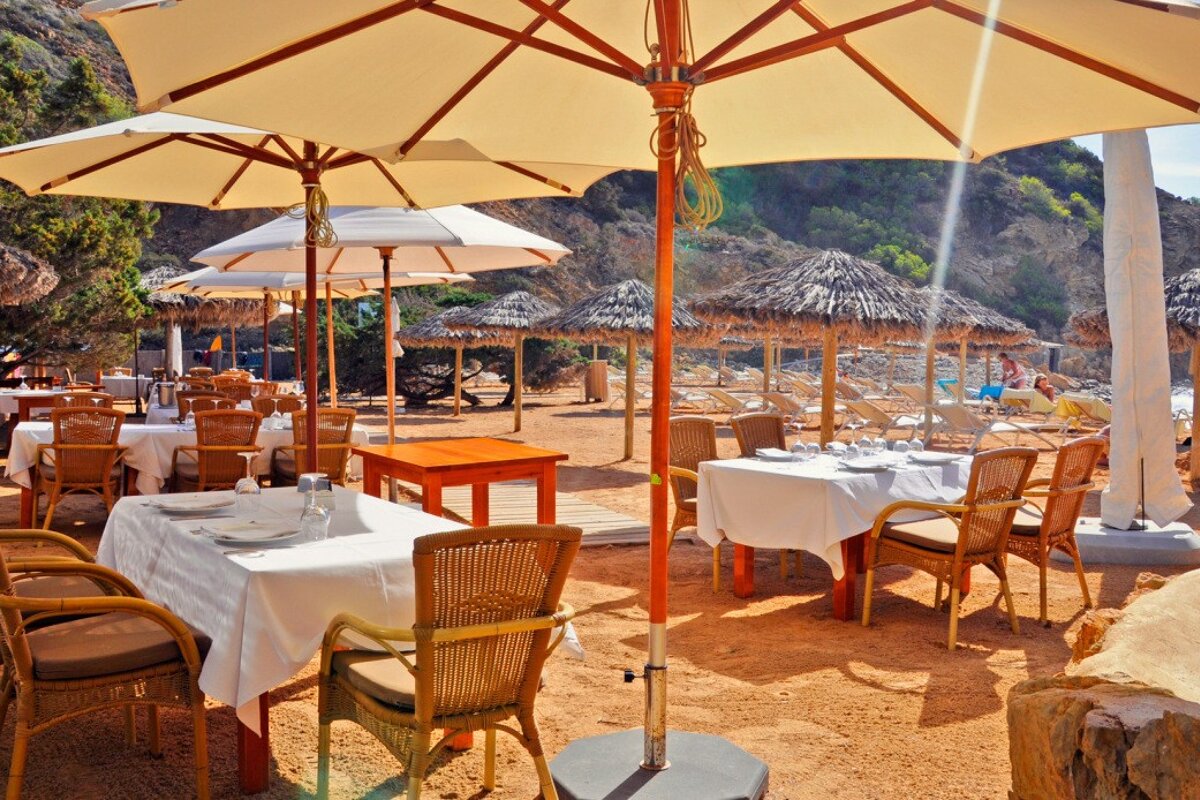 © Es Torrent Restaurant, Beach Club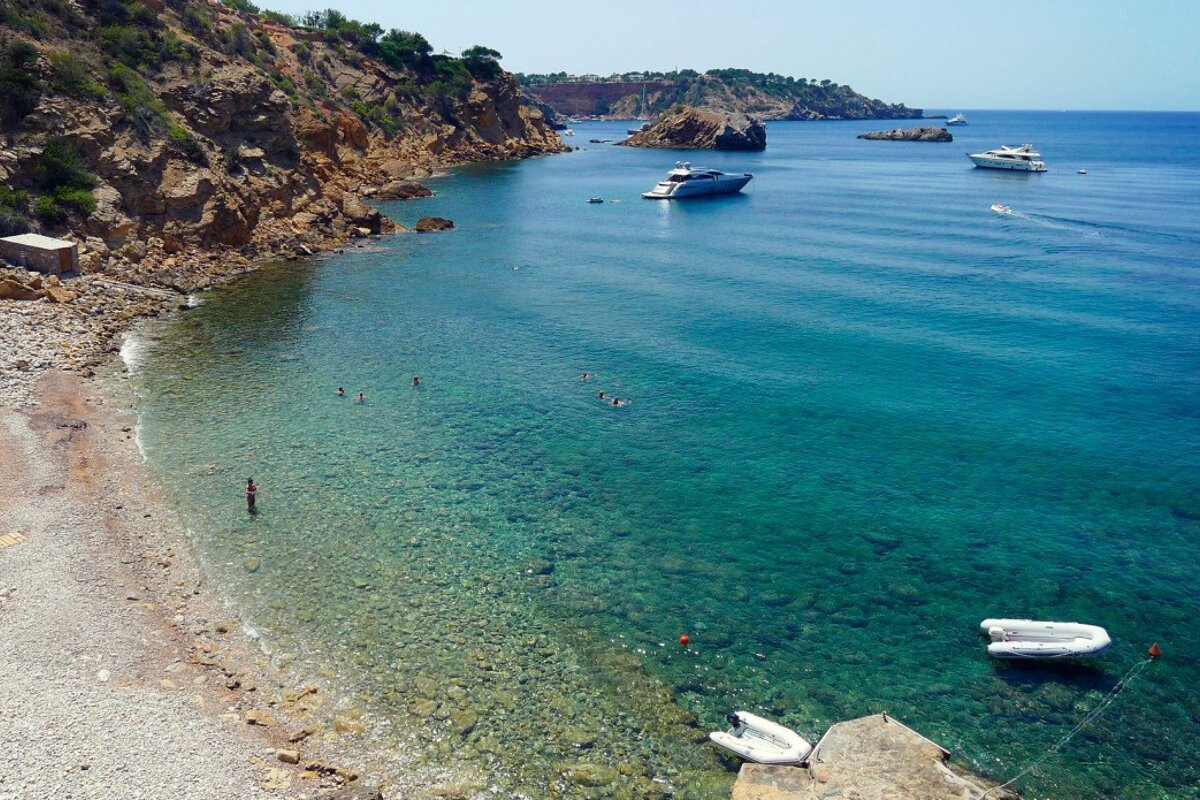 © Es Torrent Restaurant, Beach Club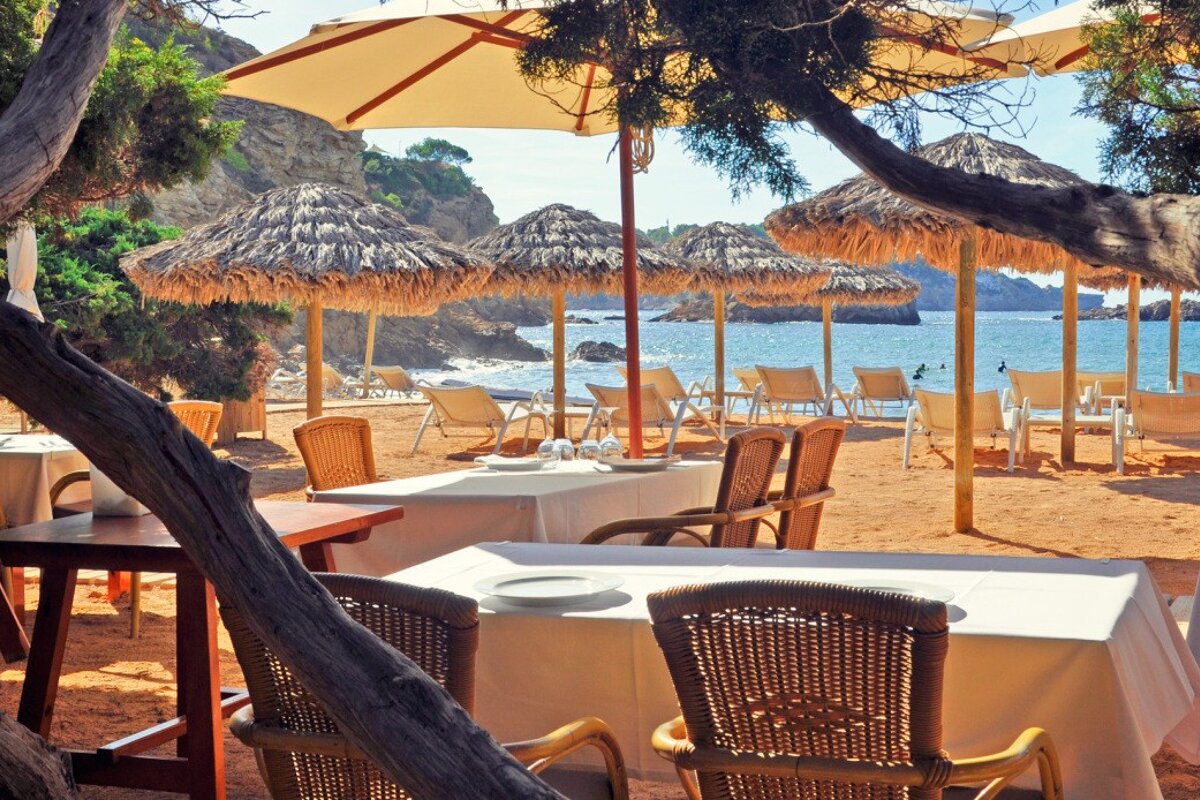 © Es Torrent Restaurant, Beach Club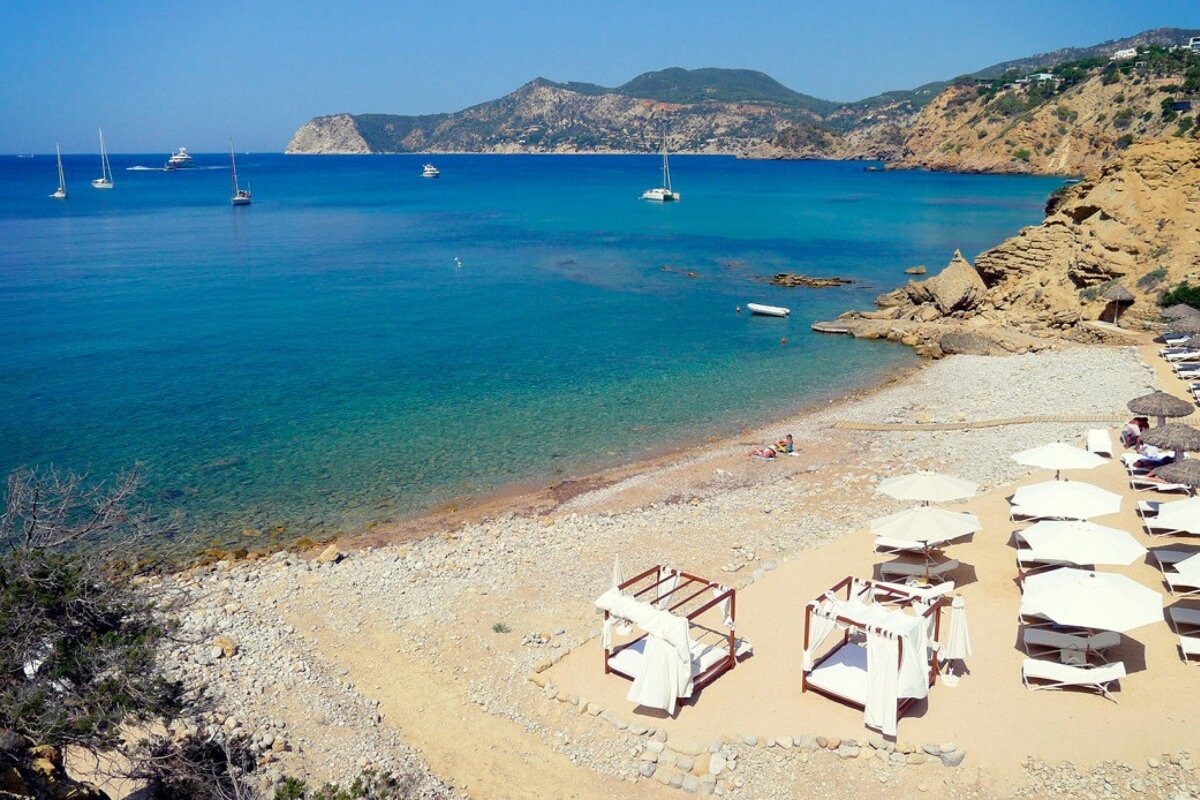 © Es Torrent Restaurant, Beach Club
Es Torrent Restaurant & Beach Club, San Josep
Remote and peaceful beach club specialising in fresh seafood
A peaceful little beach club and restaurant in the small bay of Porroig. The Torrent's menu will not disappoint the lovers of seafood.
Xicu Sala, owner of Es Torrent, has created a unique ambience next to the sea. Initially, there only was a remote and quiet cove, in the middle of a beautiful bay (Porroig). To that exclusive environment he added a high quality kitchen. Founded in 1984, it started being just a wooden stall and ten years ago it became one of the most prestigious restaurants on the island.
They serve extremely fresh seafood with a 'zero-kilometres' policy and a cuisine based on the cultures that have inhabited the island, from the Romans to contemporary recipes. They can all be enjoyed on their beautiful terrace, located directly on the sand of Es Torrent's beach.
Apart from the restaurant, they oversee the sunbed service on the beach, and they also offer a boat pick-up for guests who are anchored nearby, as well as an eight-seater car and a small fashion shop.
Open from 20th April until October, the kitchen is open from 13:00 to 22:00.
The Restaurant
Prawns, fried squid, clams with seafood or grilled mussels are four of the subtleties that come out of the kitchen. There are plenty of sun loungers and umbrellas to retire to after lunch.
Visitor comments
"The top of the top of Ibiza which is already on top! The food is delicious of course, but it is not just the food, it is the private beach, the atmosphere, the understated luxury. This is the best beach restaurant in Europe, by far, and it is worth the wait (book well in advance) and the money (not cheap)." - Trip Advisor
"Authentic one of a kind stuff. " - Trip Advisor
"Fabulous. The setting is unique, the food exemplary and the staff are wonderful. The beach has been improved so much that it feels like a different place. A credit to the owners." - Trip Advisor
Contact
Address
Carretera Sant Josep - Eivissa
07830
Location
South Ibiza, Ibiza