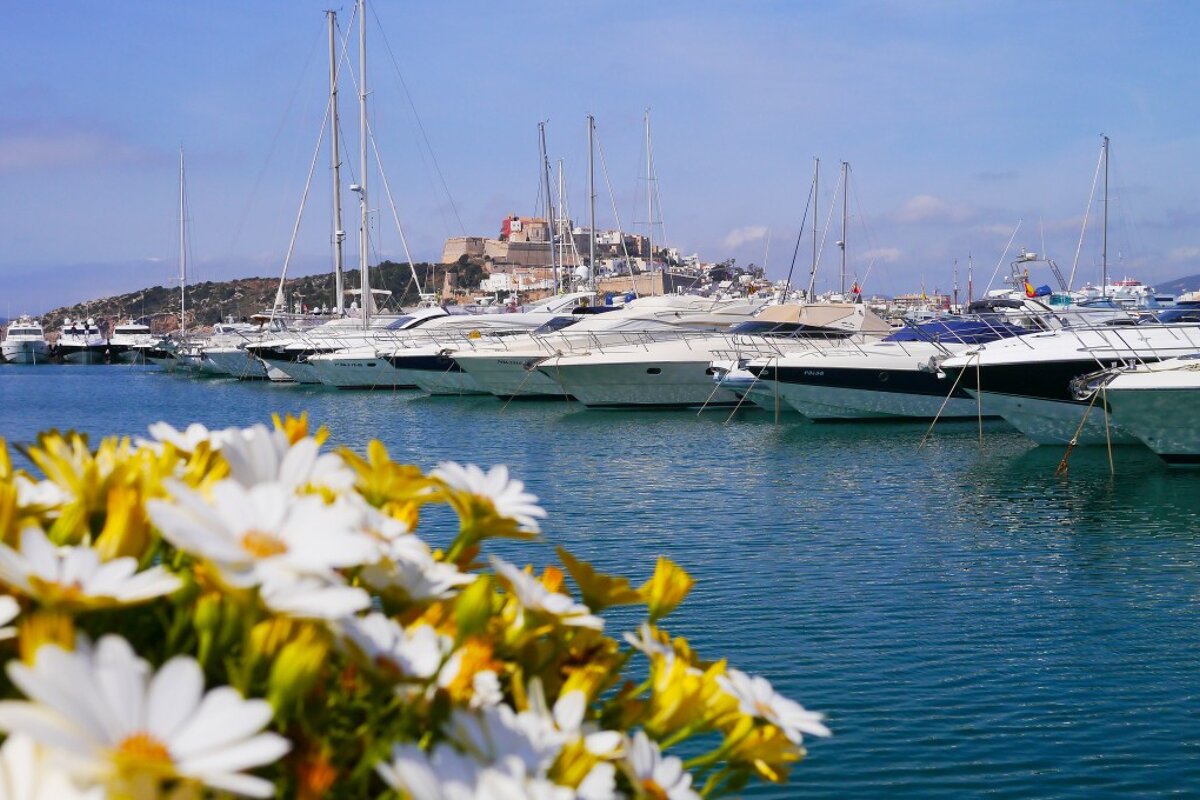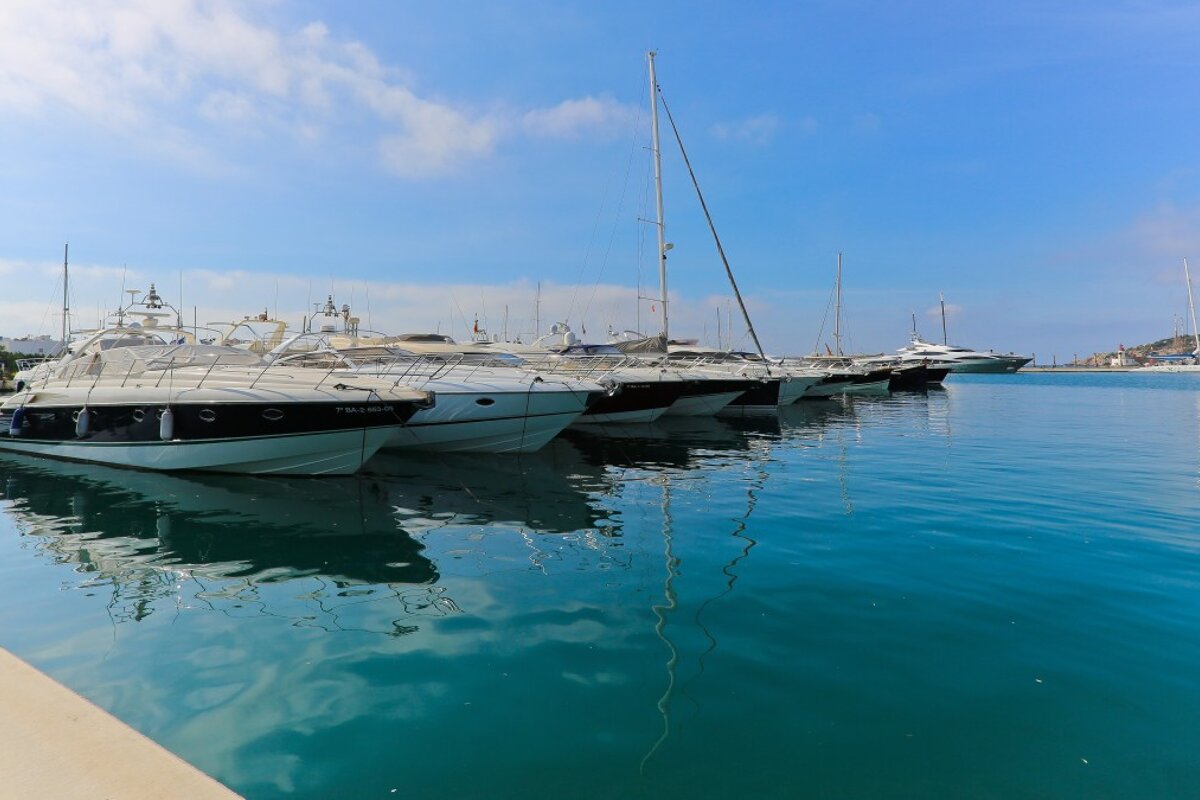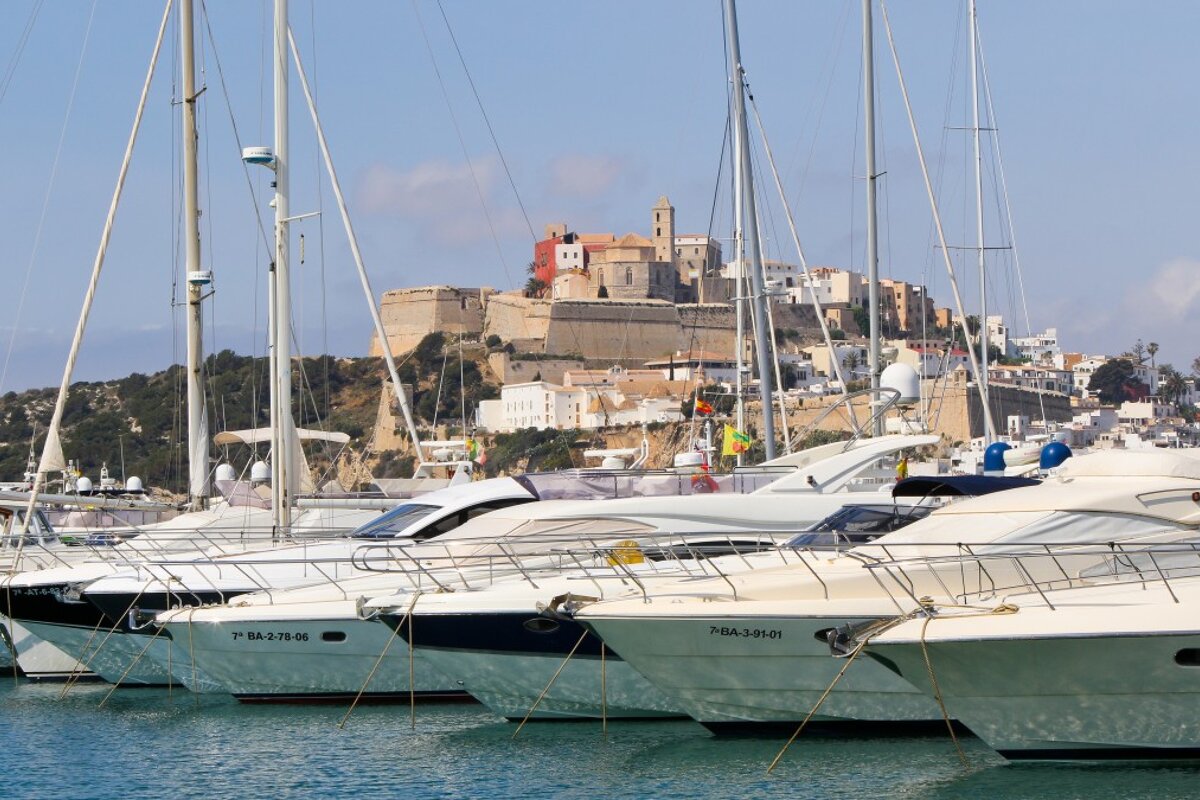 Chartering Yachts in Ibiza
Discover the top Ibiza sailing charter options
The sheltered bays, dramatic coastlines of the West, and the tranquil calas and coves of the East make Ibiza a beautiful spot to spend time on a boat in the Mediterranean sea.
The position of the Balearic islands is such that they create a 'Mediterranean front' and so local winds are very favourable for sailing. Conditions are usually only bad when other weather fronts prevail which can happen during the winter months. The natural nooks and crannies around the coastline of Ibiza are ideal places for dropping anchor in the calm waters of bays and calas dotted around the island.
Prevailing weather
The sea breeze around the coast of Ibiza is normally very reliable and the summer thermal winds provide a steady breeze throughout the day.
The ideal wind conditions allow beginner sailors to learn the ropes in a safe environment. The protected bays and calas also offer great conditions for beginners to learn how to sail without having to deal with strong and intimidating winds or waves. During the summer months, thermal winds provide a calm sea breeze from morning till afternoon and many of the bays are well protected, ensuring dangerous swells are kept away from the shore.
Charter options
Ibiza is big on sailing and for good reason. Beautiful aquamarine seas, and many beaches and coves that are only accessible by sea. For those of us without a boat, there are many companies on Ibiza that offer yacht charter. You can hire a boat for days, weeks or even months!
There are two kinds of yacht charter - bareboat or crewed. Bareboat charter is for those who have a qualified skipper in their group, who can sail the boat and instruct others to act as crew. He/She will need to produce an International Certificate of Competence - an equivalent to the RYA Day Skipper qualification. You can obtain this certificate from the RYA (if you are a member), and some charter companies will issue you a certificate once they have evaluated your ability.
If no one in your group knows how to sail, you will need to take a skippered yacht (and crewed depending on the size of the boat). The advantage of taking a skippered vessel is the local knowledge that they will have. There is such a lot of choice in places to sail to in Ibiza that it does help to have a guide. Your choice of itinerary may depend on the weather & sea conditions, and remember to schedule in some relaxation time as well as sailing time!
Chartering a boat or a yacht in Ibiza is pretty straight-forward. All you need to know is the number of people you plan on taking on the boat, whether you want a skipper or not (and if you do not have a qualified captain amongst your party, you will need one), and plenty of cash! Boat charter does not come cheap (expect to pay at least €100 per person per day), but it really is the best way to see the island. And for a special occasion, it's a really wonderful treat.
Charter costs & taxes
Matriculation Tax
Spain operates differently to other European countries in that it levies a tax on charter yachts greater than 15m in length that are used commercially. This is known as the matriculation (registration) tax and costs the owner of the vessel 12% of the value of his boat every year that he sails in Spanish waters. This applies to yachts that are registered in all countries, not just Spain. The Spanish yachting industry has long campaigned for this tax to be scrapped as they argue the nautical industry suffers due to yacht owners avoiding Spanish waters in favour of other cheaper Mediterranean destinations.
Spain is the only country in Europe to use this tax, which many other member states consider to be discriminatory. The EU Court of Justice has looked at the tax and declared it as a breach of 'freedom of people and movement within the Union' which can be construed as illegal. The EU have made a request to Spain to change the way in which it taxes vessels from another member state to ensure it complies with EU legislation. A way for Spain to comply with this is to levy a registration tax for only the days boats from EU member states actually spend in Spanish waters.
In 2013, the Spanish government relented and is no longer applying matriculation tax to boat charters greater than 15 metres. Whoop!
Moorings & marinas
Whilst out chartering your boat in Ibiza you will undoubtedly need to stop and make use of the local moorings and marinas in Ibiza, which have berths available for small fishing boats, right up to the growing sector of the superyacht category and of course your yacht.
When to come
The ideal sailing months are between May and October and this is of course when the seas are most busy with charter boats and privately owned vessels. You can experience good calm weather in December and January, making the sailing in Ibiza very enjoyable.